A picturesque shot taken past midnight at the Merlion Park, one of the famous landmarks of great cities of the world.

With Singapore Flyer in the background, this is the world's first floating stage – Marina Bay Floating Stadium (滨海湾浮动舞台) which was completed in 2007. It will be used to hold the opening and closing ceremonies of the inaugural 2010 Summer Youth Olympics.

On August 9, the floating stadium will be under the spotlight during the 43rd National Day celebrations! And that's in less than a week's time!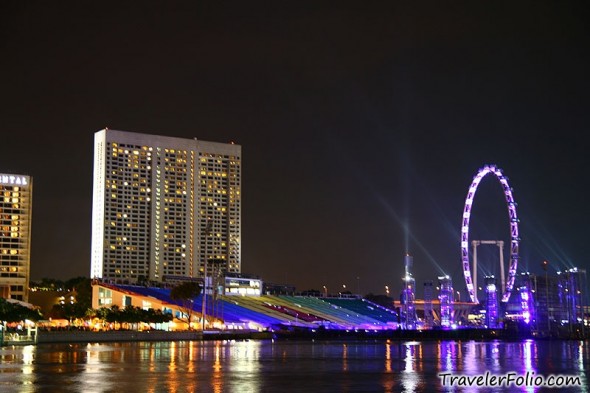 Hear the Merlion roar! The beautiful Merlion (鱼尾狮) overlooking the opposite bay where the Esplanade Theatres, Marina Floating Stadium, Singapore Flyer and other distinctive landmarks are situated.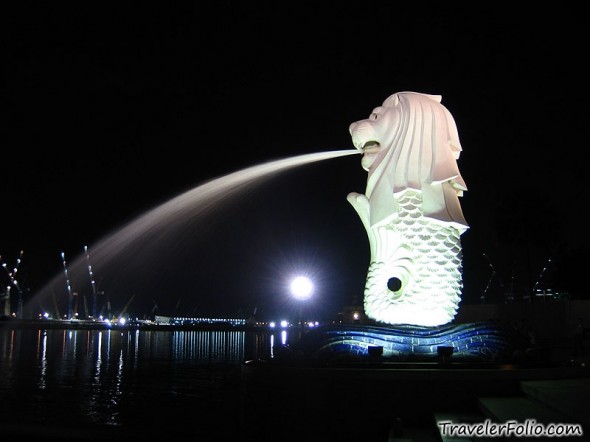 The Merlion is a symbol of Singapore. This mythological creature is a charming hybrid of a lion and a fish, guarding the entrance to the Singapore River day and night.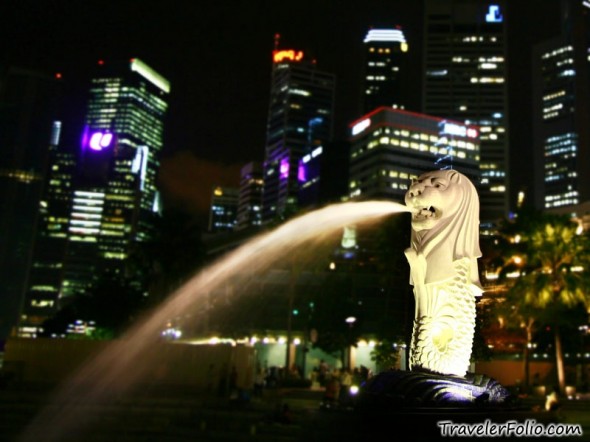 How could I forget to mention the "Durians"?! Featuring The Esplanade – Theatres on the Bay (滨海艺术中心) for the performing arts. There is also a library, first of its kind in Singapore, that is devoted to the arts scene in The Esplanade.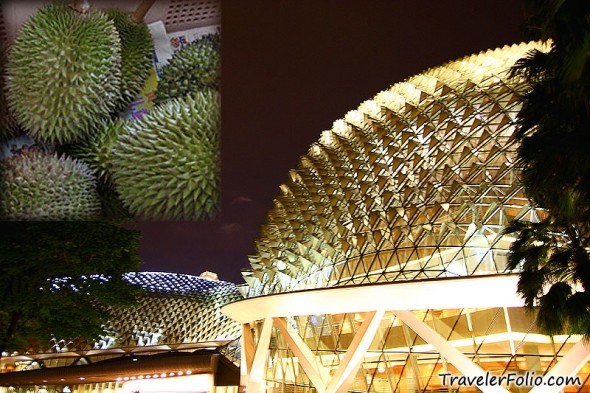 The Singapore Flyer (新加坡摩天观景轮), standing at 165 metres (100 times of my height!), is the World's Largest Giant Observation Wheel. Visitors can experience the breathtaking unobstructed views in all directions of the Singapore landscapes and even parts of Malaysia and Indonesia. The whole ride lasts for about half an hour.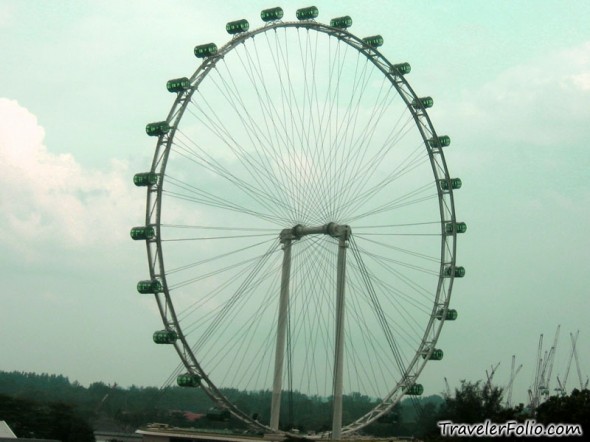 Greeted by high-rise buildings that loom over the Singapore skyline while driving on the road.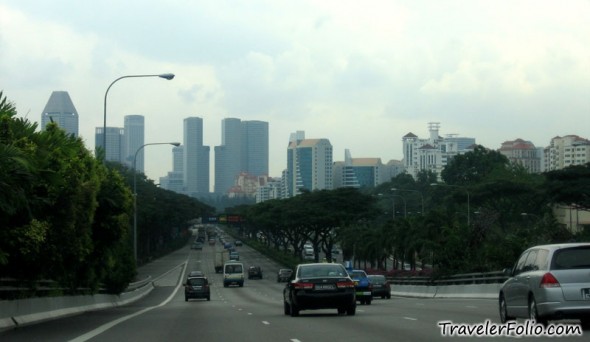 Street dancers party in style at the underground train station!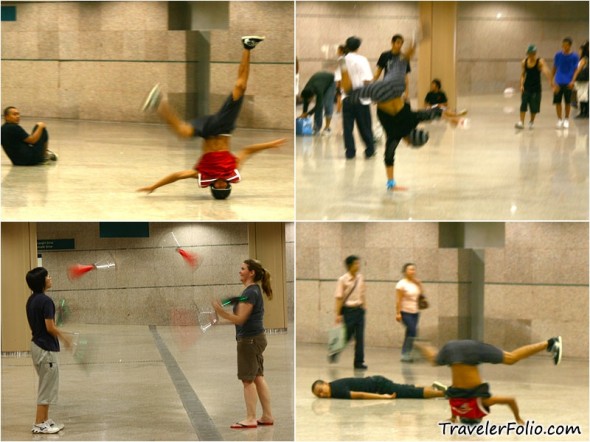 Read posts on Singapore Changi Airport, Southern Ridges, Kampong Glam | Merlion, Esplanade & Singapore Flyer | Singapore Chill Out | Uniquely Singapore | Henderson Waves bridge