You enjoyed your day trip very much in Chinatown. Did I hear the party animal growling in you? It's time to chill out! Let's go to Clarke Quay for some atmospheric nightspots, within walking distance from Chinatown. Here you can find dance floors, yuppie pubs, bistros, restaurants and galleries in this very happening pedestrian mall.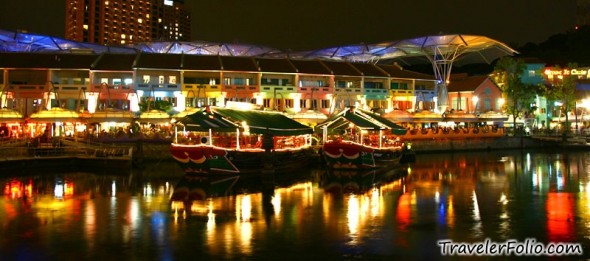 Do you hear the scream? Before you eat anything, get your dose of adrenaline rush with this G-MAX ultimate reverse bungy! Get tossed like a ball into the air to experience the entertaining flying experience and scream your heart out!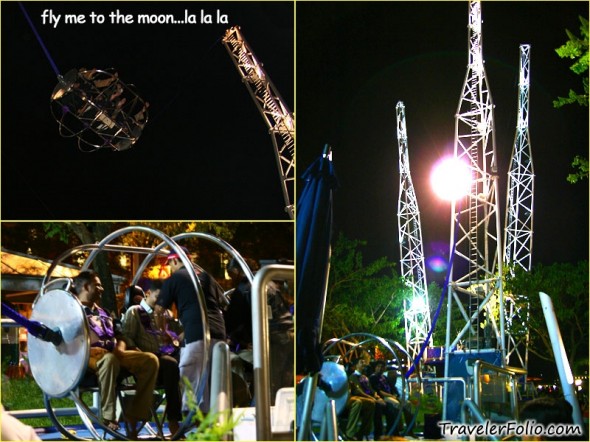 This street is known as Clarke Quay Street. It is converted into a pedestrian mall, with lively pubs, restaurants, shops, etc.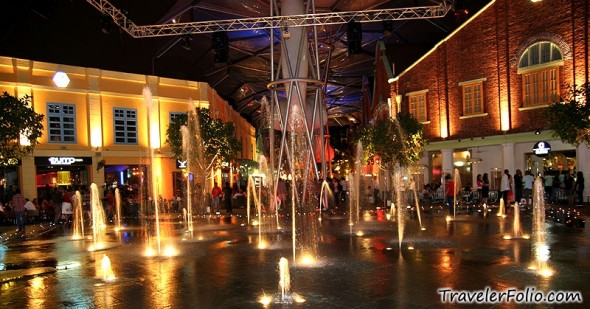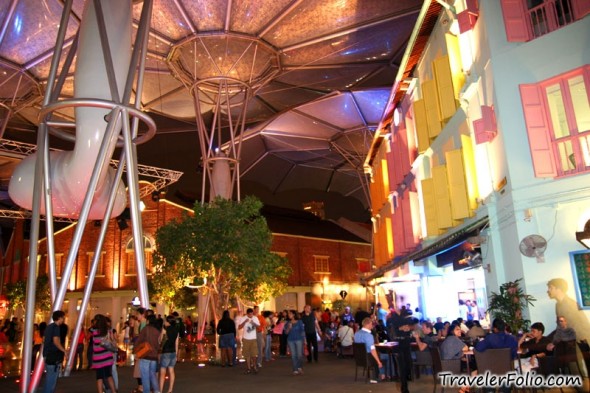 You don't need to get sick to enter this "clinic". Experience your nightlife in "The Clinic", an entertainment clubbing hub done up in medic-chic. You can see patrons sitting on "hospital beds", drinking from drips…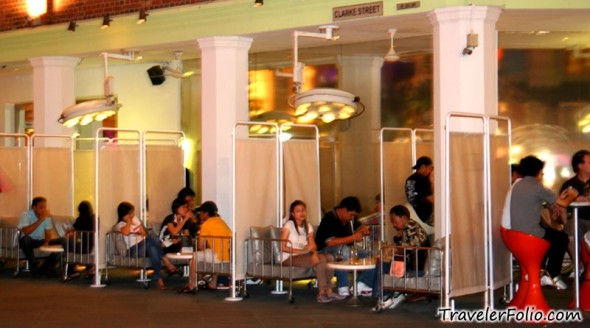 and sitting on wheelchairs… and pardon me for the ghost effect! Wasn't it awkward to put a tripod stand in front of those folks to snap at them? =P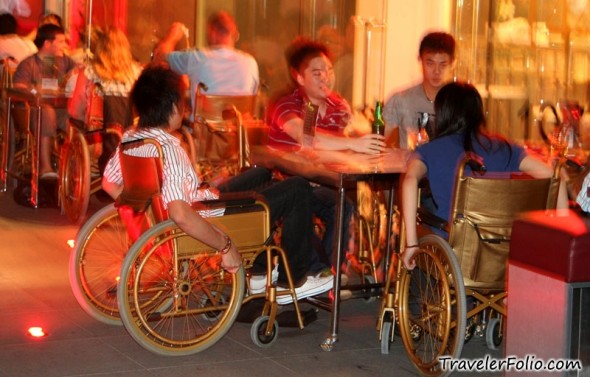 Clarke Quay is a historical site located within the Singapore River. You can embark on a scenic Singapore River Cruise and listen to her tale of Singapore!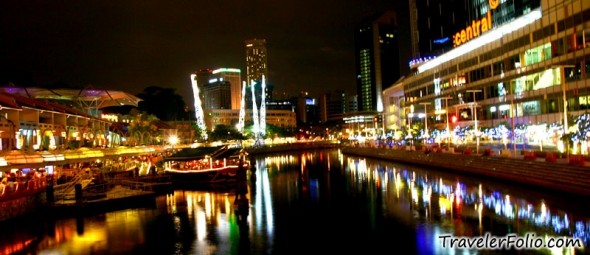 Let's adjourn to Boat Quay now. In the Lion City skyline, you will see the three tallest buildings in Singapore, namely UOB Plaza, Republic Plaza and OUB Centre, all standing elegantly at a height of 280 metres.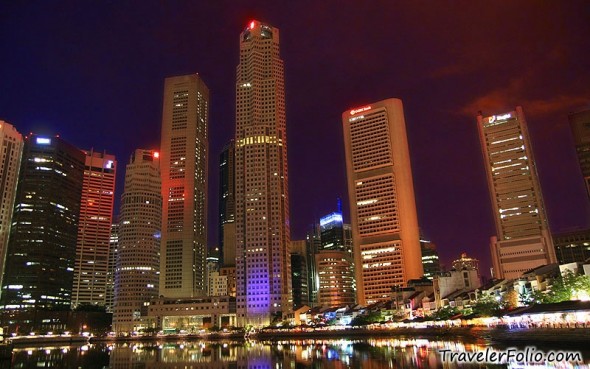 Along this stretch of the Singapore River is Boat Quay, a historical quay that was once the busiest part of the old port of Singapore in the 18th century. Now, the shophouses on Boat quay have been conserved and transformed into a popular hangout with pubs, cafes, clubs and restaurants. You can walk from Clarke Quay to Boat Quay. This is yet another chill-out zone!

Read posts on Singapore Changi Airport, Southern Ridges, Kampong Glam | Merlion, Esplanade & Singapore Flyer | Singapore Chill Out | Uniquely Singapore | Henderson Waves bridge