Singapore is definitely a shopping paradise; you can find cheap and good items all over the city. Though there are mid-year sales and final-year sales going on every year, I would say that sales are literally going on all year round. Shop till you drop!
And did I mention Singapore is a food paradise too? You name it, we have it. Food centres are everywhere to make sure that you never miss your meals! Apart from Chinese, Malay and Indian food, this cosmopolitan country has a wide variety of food that includes Korean, Japanese, Thai, Indonesian, American, French, Vietnamese, Mexican, Italian, Swiss, German and a long list to go…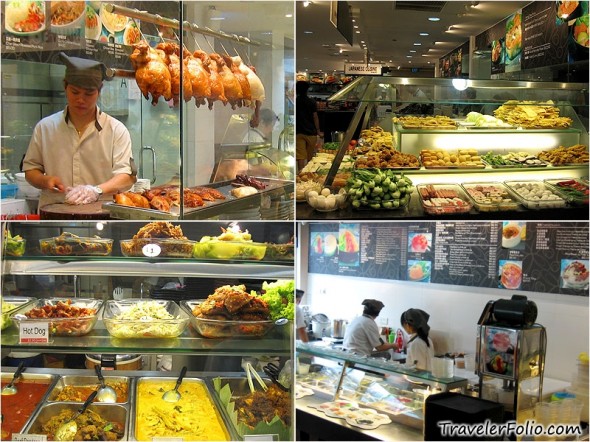 A food festival held in Bugis Junction, a shopping mall with restored shophouses.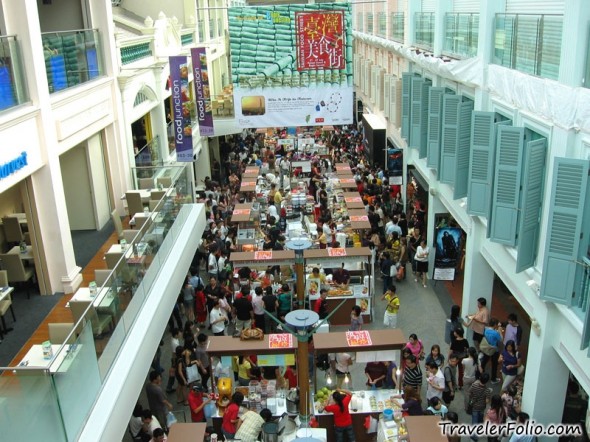 Covered with roof, you can shop at Bugis Junction in any weather.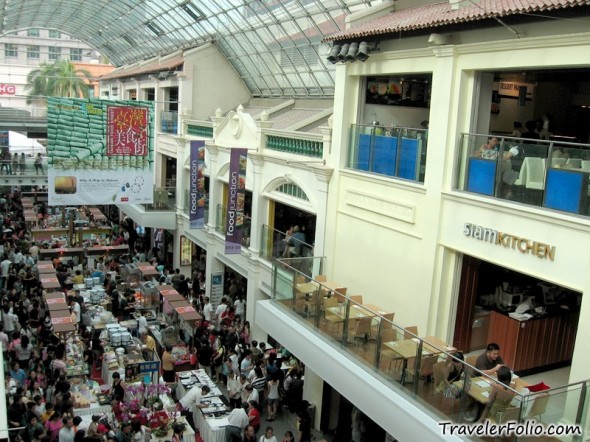 Zoom into the food party, you will find the locals' favourite foods such as crabs, deep fried prawn fritters, fried rice and noodles… stop drooling!!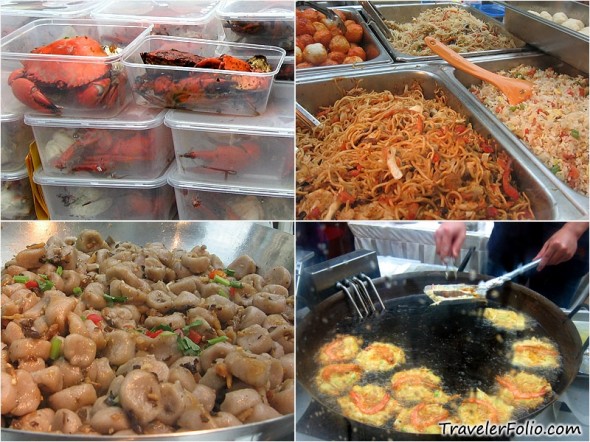 This is one of my favourite chill out cafes that serves toasts, coffee, tea, cakes etc.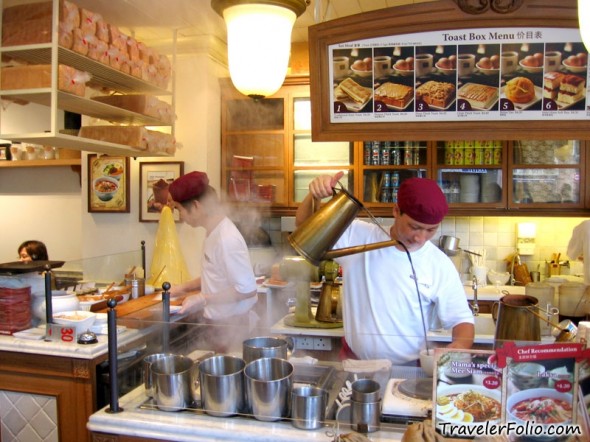 People, people and people everywhere on a Saturday afternoon.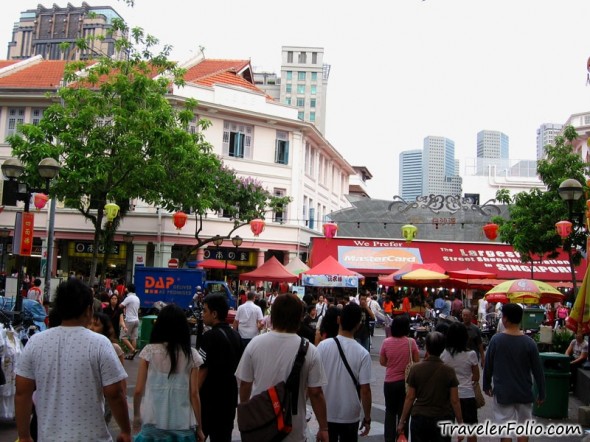 Opposite Bugis Junction shopping centre is Bugis Village, with stalls set up in the alleys selling good bargains such as apparels, watches, shoes, bags, souvenirs and fruits, food, etc.
You can still find cycle rickshaws, trishaws, bugbug, pedicab, cyclo or whatever names known to you in Singapore, and tour around the area in one of those.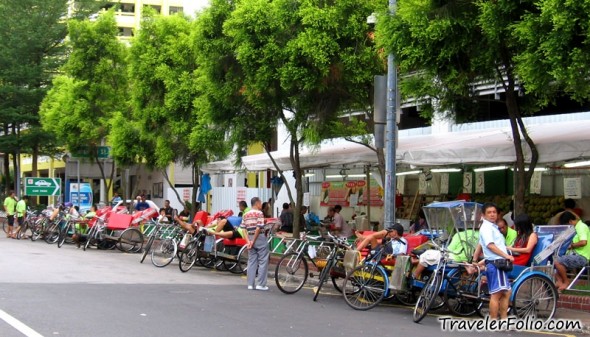 Who says trishaws are old and rusty? These are the new generation trishaws!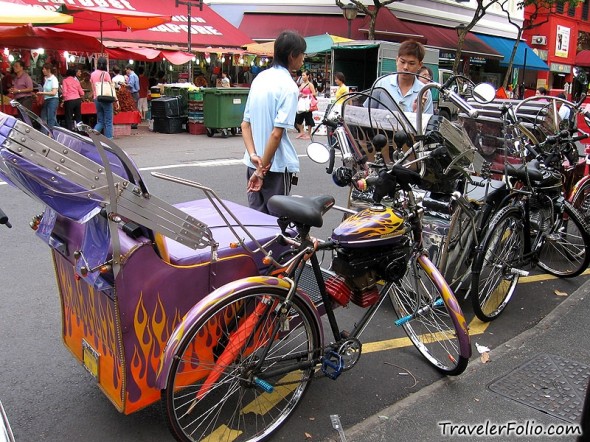 Hot wheels! Trishaw in rocker style! No one is looking, gonna ride on it now…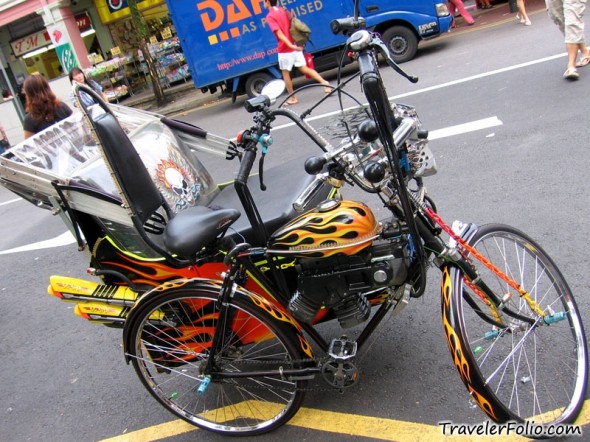 Chef Andrew Zimmern compares the taste to "completely rotten, mushy onions." Anthony Bourdain: "Its taste can only be described as…indescribable, something you will either love or despise. …Your breath will smell as if you'd been French-kissing your dead grandmother." What fruit is that? Durian! In Chinese, we called it "The King of all fruits"! I ate a lot of durians last month, and at a point, I nearly got sore throat. =P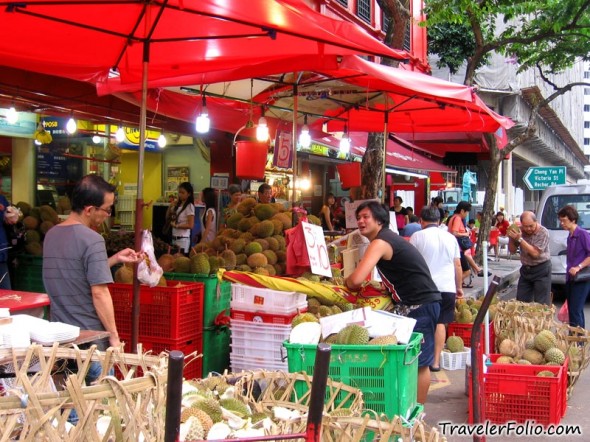 Kwan Im Thong Hood Cho Temple (观音堂佛祖庙) is one of the most popular temples in Singapore with thousands of devotees turning up everyday for prayers. It was built in 1895 and again in 1982 to increase capacity.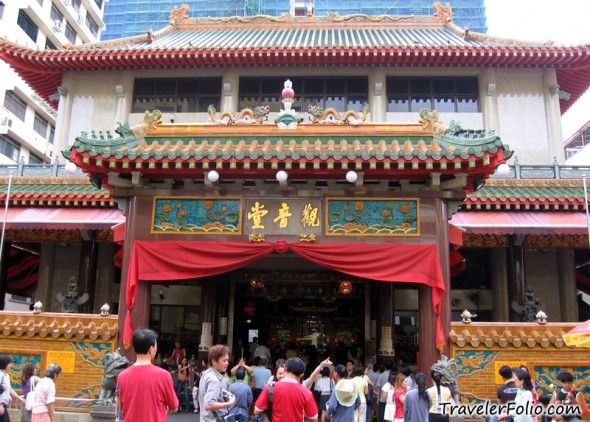 Street peddlers selling joss sticks, flowers and other offerings outside the temple.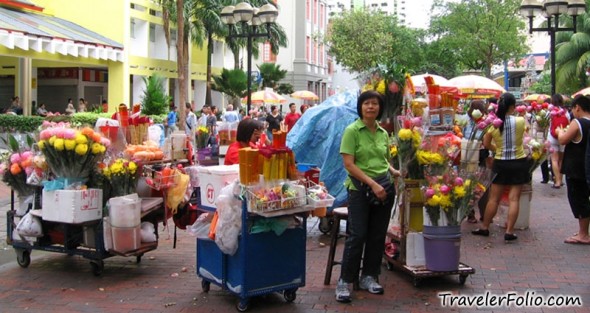 Hop onto the Hippotours double-decker bus for a spin around interesting places.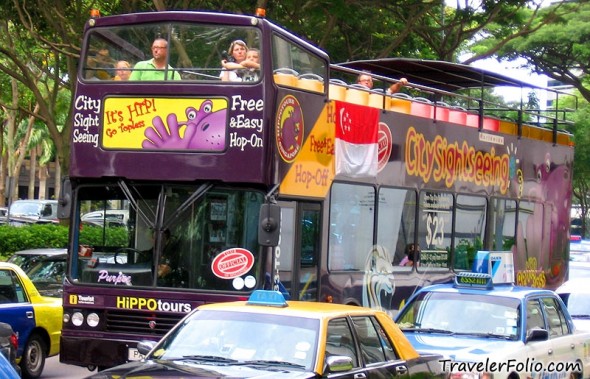 ERP ERP ERP!!! ERP stands for "Electronic Road Pricing". See the "$$" sign? ERP is an electronic toll collection scheme adopted in Singapore to manage traffic by road pricing… see the "$$" sign again?
We never gonna miss ERP, cos they are everywhere on this tiny island, "greeting" us everyday.
:yun: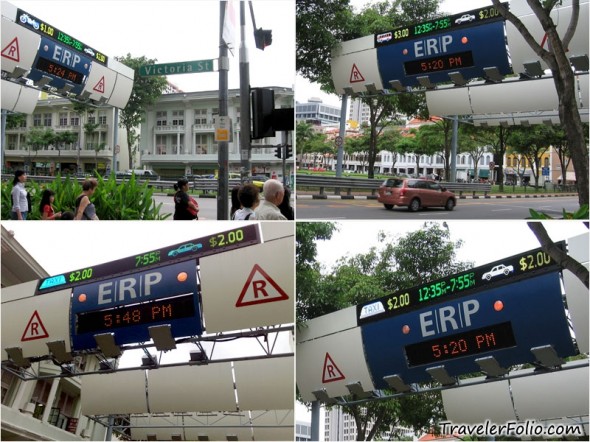 I love this row of shophouses with colourful spiral stairs…

Takashimaya Shopping Mall at Orchard Road. The 12th Craziest Toys Sale was going on, with happy kids and discerning parents!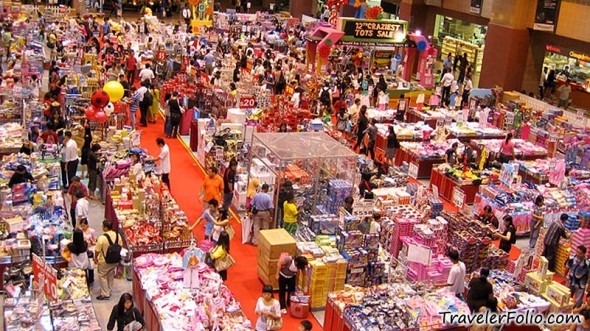 This picture is to show you how big is Takashimaya, the Japanese giant chain store, strategically located in Orchard Road, a major shopping attraction in Singapore. With over 100 specialty stores, a national library and a large bookstore (Kinokuniya), you can spend more than a day browsing through this complex. There are also plenty of restaurants and cafes in this complex too.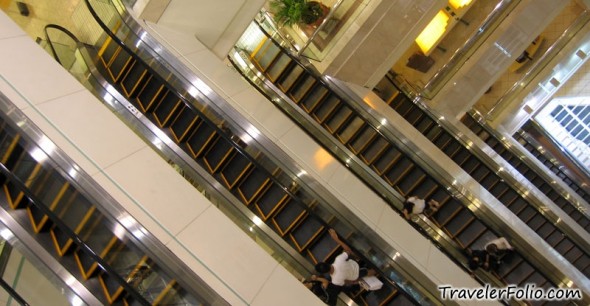 Boutiques for the ladies and Harley Davidson for the men!
This is another large shopping mall again – Raffles City, which is walking distance to the Esplanade, Merlion, Singapore Flyer, etc for some picturesque shots.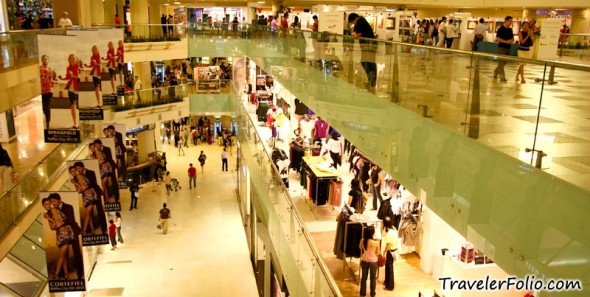 The open roof garden with large sculptures and wading pools for fun lovers at Vivo City, the largest shopping mall in Singapore.
The bridge leading to Sentosa island.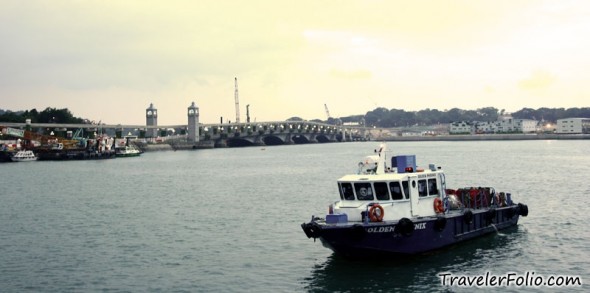 There you can also cable cars heading to Sentosa island.
Read posts on Singapore Changi Airport, Southern Ridges, Kampong Glam | Little India | Merlion, Esplanade & Singapore Flyer | Singapore Chill Out | Uniquely Singapore | Henderson Waves bridge