Little India is Singapore's ethnic Indian heartland, yet another cultural heritage site in Singapore. It used to be a division where Indian immigrants would reside in olden days, but under Singapore government's policy for racial harmony, the immigrant population (just like Chinese and other immigrants) was spatially segregated into different parts of the islands.

This is Veeramakaliamman Temple, one of the oldest temples in Singapore built by Indian pioneers who came to work and live in this island.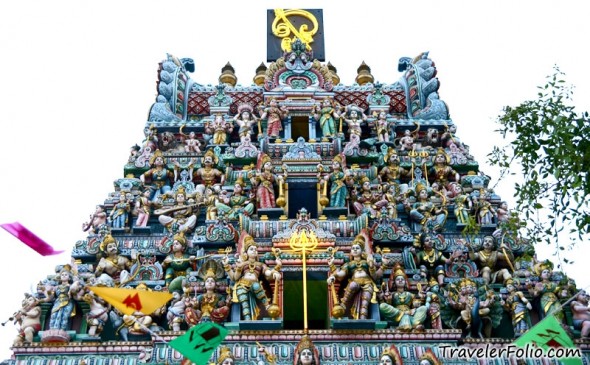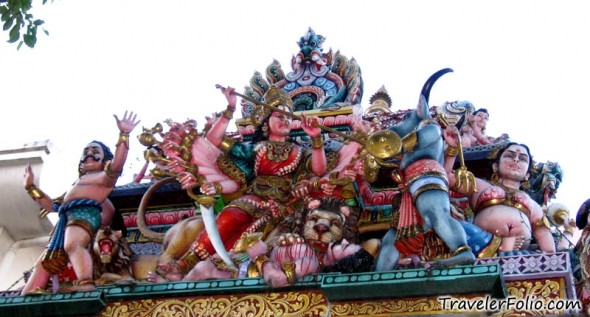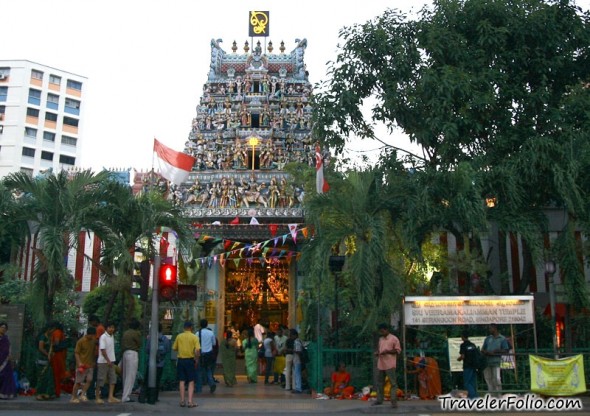 Little India is a vibrant and colourful ethnic quarter always bustling with people from all races who wish to savour Indian food and buy Indian stuffs. I can always find the best Indian food in Little India!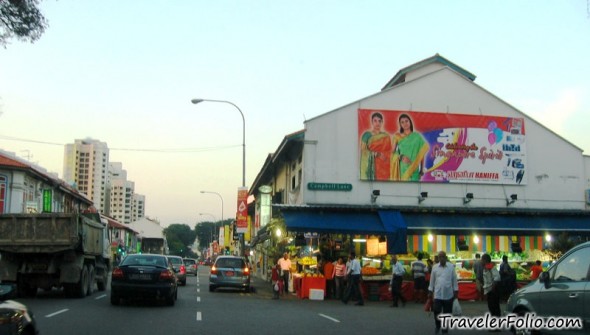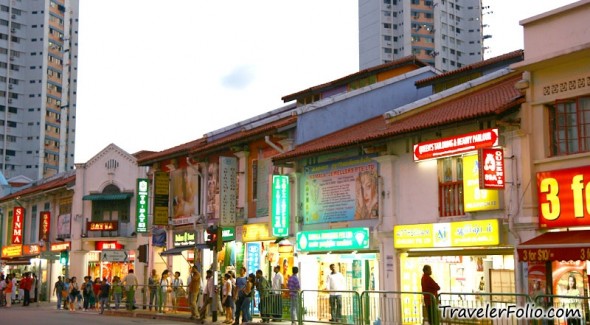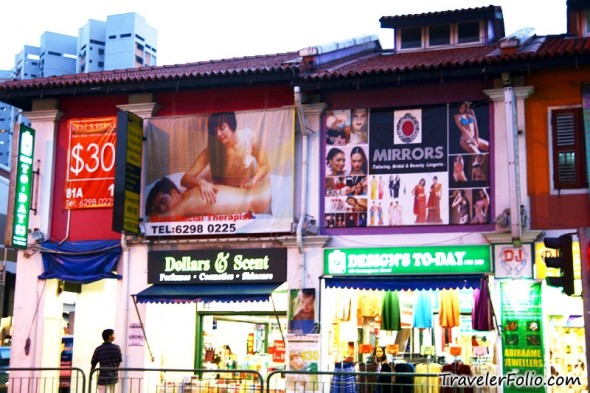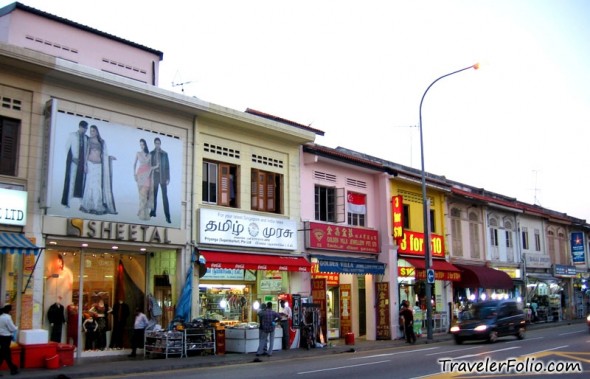 There are clusters of old yet beautiful shophouses in Little India.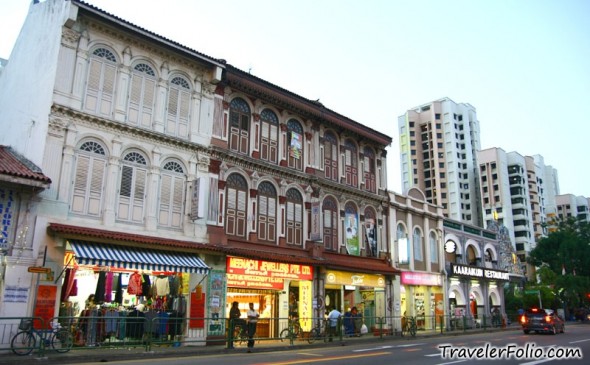 Little India never sleeps! You can shop in this very big Mustafa shopping centre that opens 24-hrs a day, 7-days a week! This shopping centre offers almost everything! From fresh vegetables, meats, other groceries to furniture, electronic products, apparels, stationery, car accessories, and even jewellery.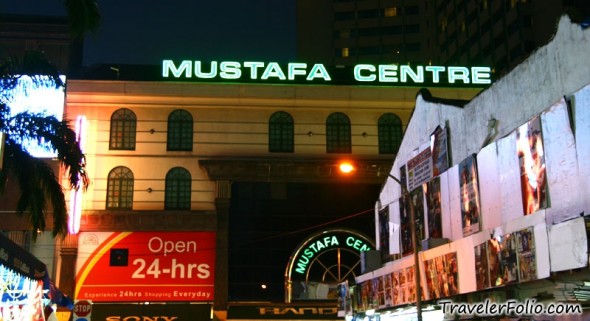 Hmm, any translator here? Don't understand Tamil but all these magazines look interesting!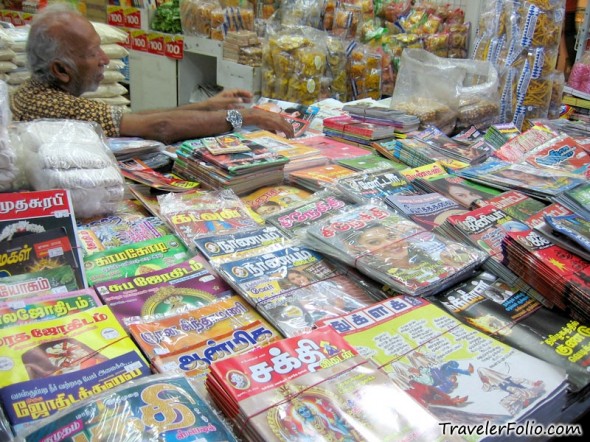 This is a typical "mama" shop, that's what the locals called it. Though the shop is small, you can find magazines, newspapers, drinks, snacks, cigarettes, medications, stationery, toys and many many more, just use your imagination! Now there aren't many mama shops left in Singapore. Gee, till now, I still don't know why this kind of traditional Indian shop is being called so affectionately. Is it that mothers in older days used to visit "mama" shop? (Updated from Chennai: Mama = Uncle. So it's Uncle shop! Thanks KC.)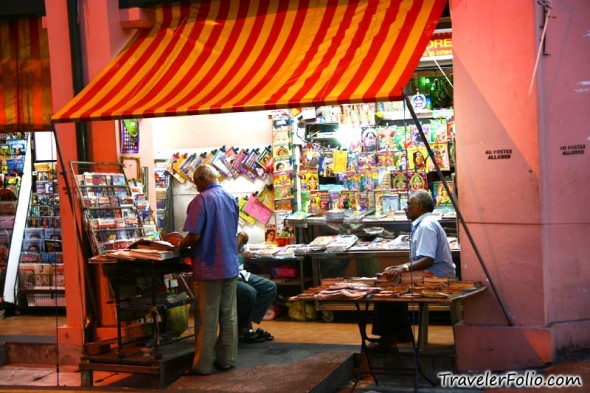 Many Indian shops selling ethnic jewellery.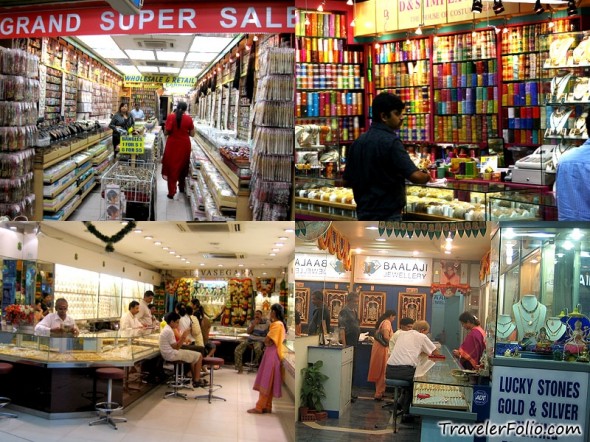 Dazzled by all these ethnic gold jewellery elegantly displayed in the showcases…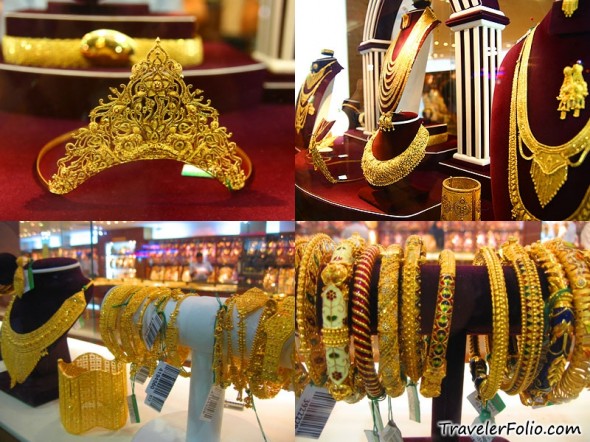 Lovely garlands of freshly cut flowers for sale.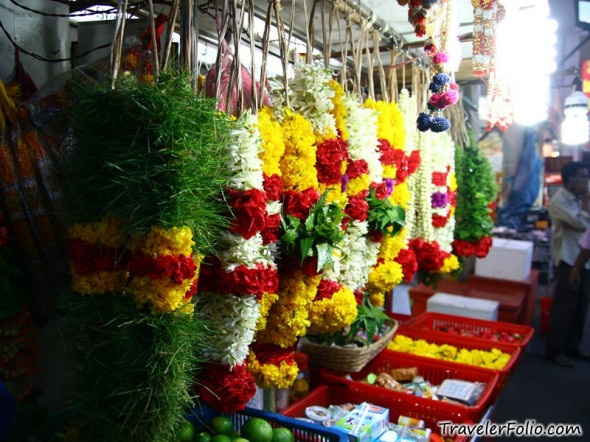 Do you realise I always end my blog about Singapore with some delightful local cuisine? This is a tasty and spicy spread of Indian chicken curry, potatoes and naans at a good price! Simply delicious!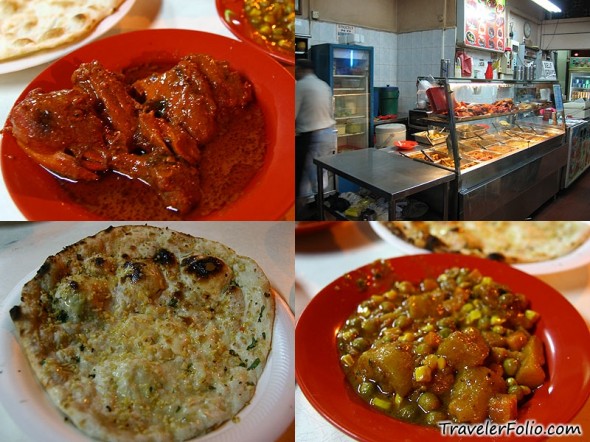 Read posts on Singapore Changi Airport, Southern Ridges, Kampong Glam | Merlion, Esplanade & Singapore Flyer | Singapore Chill Out | Uniquely Singapore | Henderson Waves bridge