The 29th Beijing Olympic 2008 has finally come to an end on 24 August. It's yet another astounding ceremony with amazing performances and countless fireworks bursting into the skies!
Riders on illuminated wheels.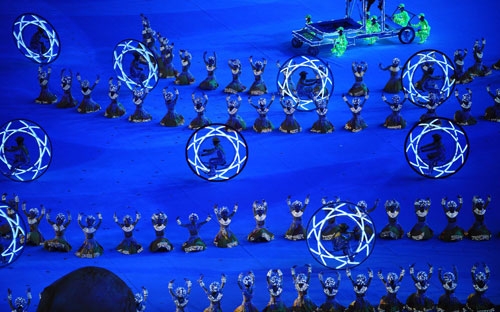 Two humongous drums suspending in the air, each with a drummer.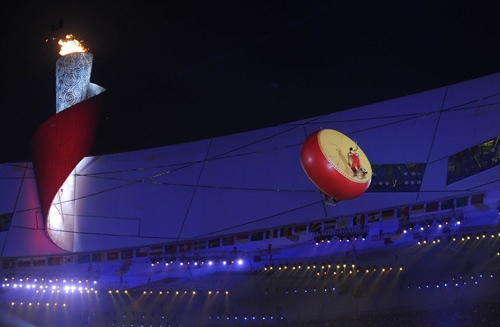 For the moment, these three Marathon medalists must be the luckiest men on earth when the whole world was watching their victory ceremony during the closing ceremony in Beijing.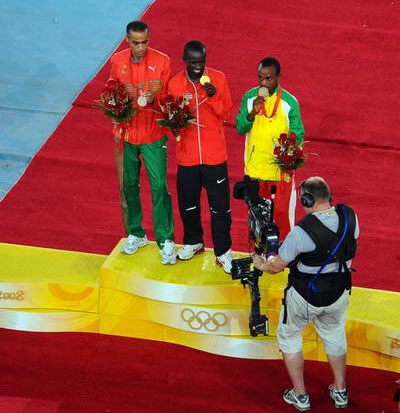 A stunning performance with suspended banners.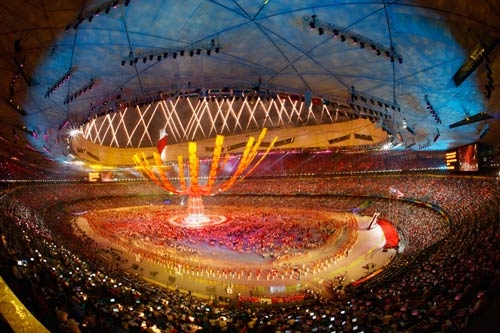 London will host the next Olympic Games in year 2012.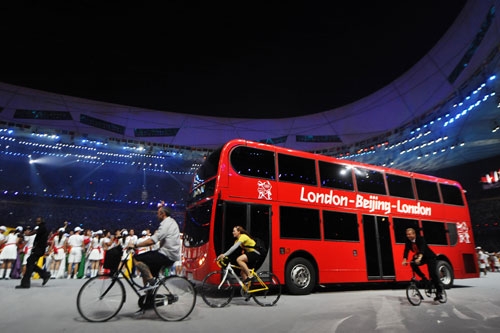 Wasn't surprised to see David Beckham representing the London host in the closing ceremony, but it was kinda funny to see the little girl carrying a football and Beckham kicking it off to the ground, as if the main theme of the London host is about soccer.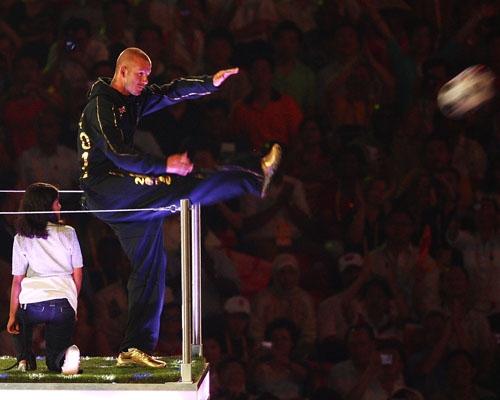 Brilliant fireworks illuminating the night, wondering how many fireworks were sent into the sky… Gonna miss the Olympic Games for another four years!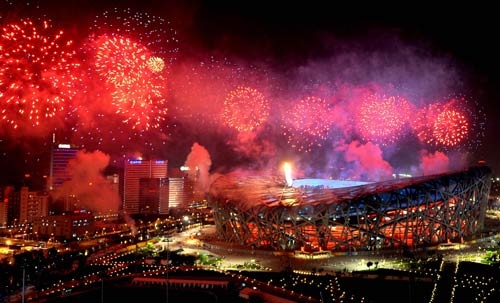 Photos from http://en.beijing2008.cn/
Read posts on Beijing Olympic Games Opening Ceremony | Beijing Olympic Games 080808 | Beijing Olympic Table Tennis Women's Team Videos