"This Eunice gal resides in Singapore and shes does not even have one single post on her site about her own homeland!"… "Haha yeah I'll ask Eunice to blog about Singapore too." Enough! I am working hard now, to blog about my lovely Singapore! Stay tuned! Coming up next!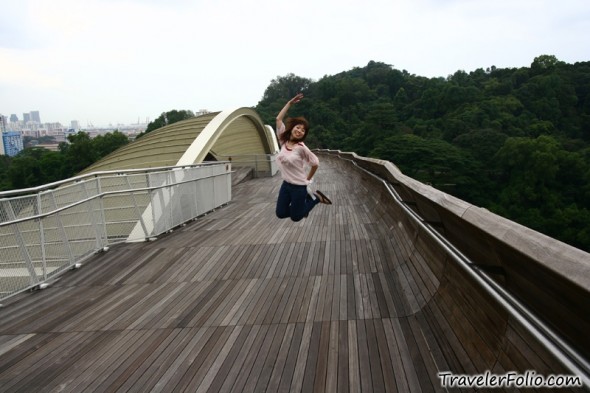 See my Bridge jump on this undulating bridge? This is the Henderson waves, Singapore's highest pedestrian bridge that offers a breathtaking view of the sea! The Henderson waves is officially opened on 10 May 2008.
Stay tuned for more about Singapore!
Read posts on Singapore Changi Airport, Southern Ridges, Kampong Glam | Merlion, Esplanade & Singapore Flyer | Singapore Chill Out | Uniquely Singapore | Henderson Waves bridge