A not-so-nice panoramic shot of Penang island from Queensbay mall carpark. A dark and gloomy day, but like the misty mountain view.

Some random food pics to satisfy your sensual side. Penang Hokkien Mee is something I'd not miss. It's actually a prawn noodle soup dish serves with egg, prawn and pork slices. One bowl of Hokkien Mee costs around RM2.50 – RM3.
The plate of Nasi Lemak costs RM7.50 (I think) as I had it at a cafe. See, you pay more for the ambience. Nasi Lemak is commonly prepared with the rice mainly soaked in coconut cream and steamed. Traditionally, it is served with slices of cucumber, deep fried crisy anchovies, roasted peanuts, egg and most importantly, hot spicy sauce (sambal).
You can get really nice and authentic Nasi Lemak nicely wrapped in banana leaf at the market for only RM1 without fried chicken.

A shot of the stage built for Hari Raya celebration at Queensbay Mall. "Hari Raya" is a Malay term literally means "Day of Celebration", a Muslim festival celebrated worldwide after a month of fasting.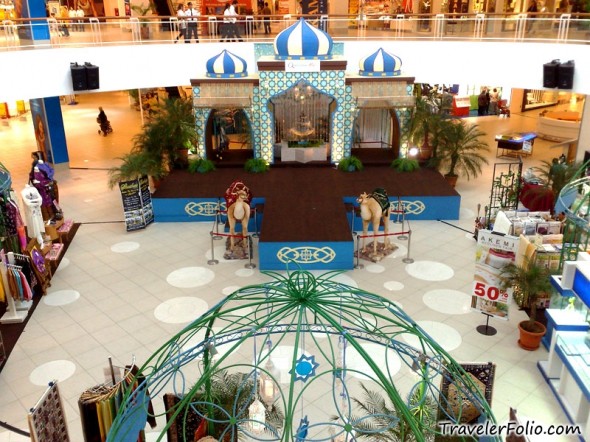 Cute, even the icon of the luxurious G-hotel wears a humongous songkok (a traditional hat for muslim men in South East Asia) during the month of the Muslim celebration.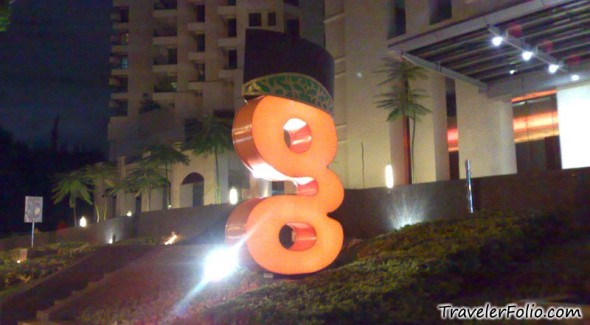 Gurney hawker centre has a nice location facing the sea. It's visited by many tourists, but frankly speaking, I have not tasted anything really good from there, yet the food prices are higher than other hawker centres in Penang.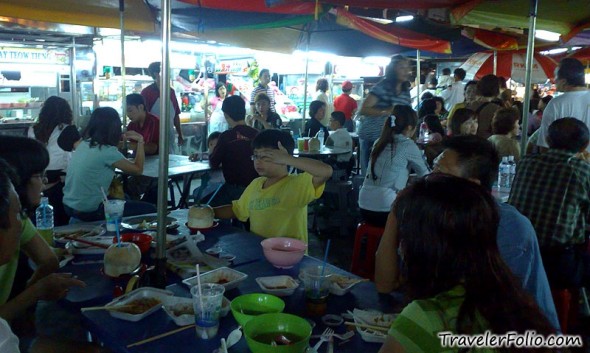 See the "kway teow" man in action. Penang fried kway teow (fried noodles with cockles) is well-liked by many.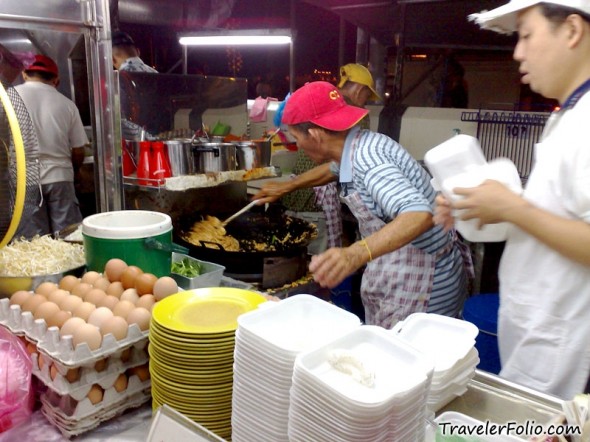 Next to Gurney hawker centre is Gurney Plaza, touted as Penang's premier lifestyle mall. The plaza is decorated for Hari Raya, with "lanterns" suspended from the top and to me, they look like Chinese Kongming lantern.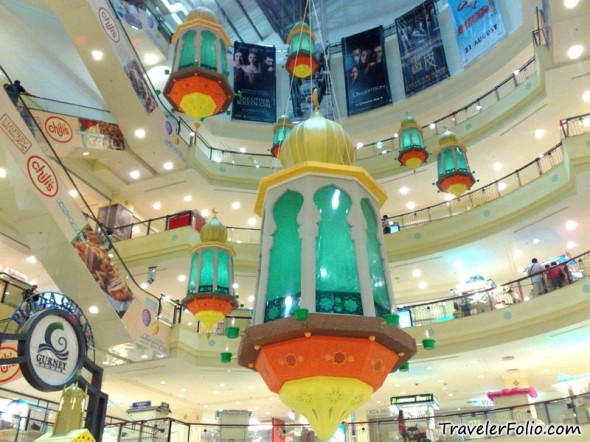 Why I took this picture full of mushroom toys? Cos I want to promote my humour blog now. Go to http://ieatmushroom.com LOL!!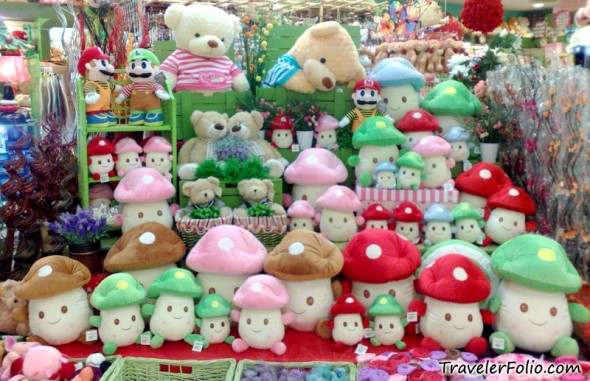 Read Ramly Burger | Kimberley Street Hawker Food | Penang Botanic Gardens | Food Court At Bukit Jambul | Penang Bridge | Bad Weather in Penang