Always blogging, even busily watching the exciting Beijing Olympic Games! Well well, the photo below was taken from Mount Faber (花柏山). MOUNT Faber? It may sound like a "mountain" but it is just a small hill standing at a height of 105 metres. The highest hill in Singapore is Bukit Timah Hill with a height of 164 metres only.
At Mount Faber, which is part of the 9-km long Southern Ridges, you will enjoy the panoramic views of the central business district area, cable cars that connect to the touristy Sentosa island and other areas in the South. The photo below depicts the typical skyline of Singapore, with tall commercial buildings located in the business district area that loom over the colourful residential buildings.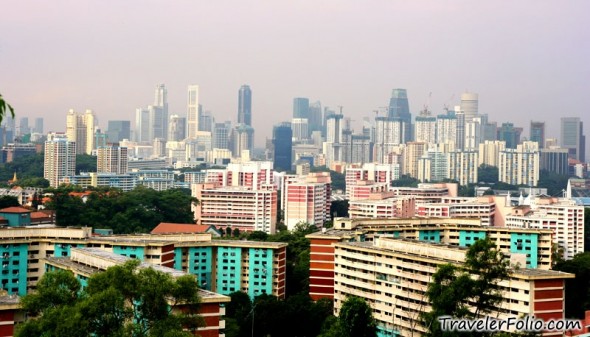 Do you still remember my "Bridge Jump" pic taken from the Henderson Waves on my first post about Singapore? Here is the continuation of that post now. At a height of 36 metres, Henderson Waves bridge is the tallest pedestrian bridge in Singapore that stretches 300 metres across a chain of greenery.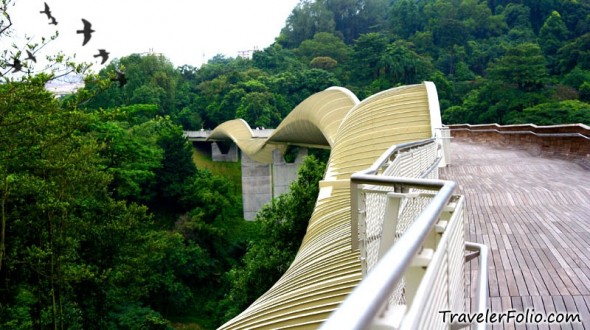 This undulated bridge has a unique design with wave-like structures that also provide shelters to pedestrians.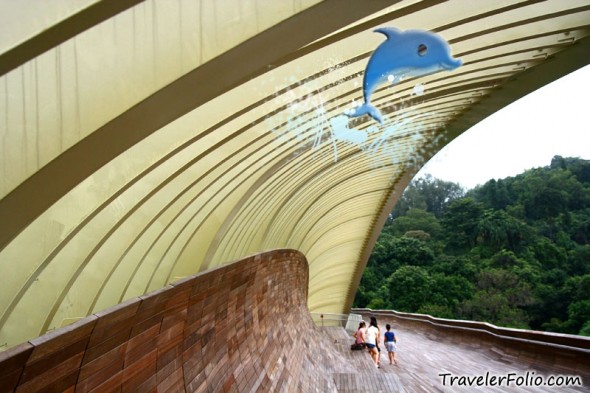 Who's this on the Henderson Waves? Not leaping this time…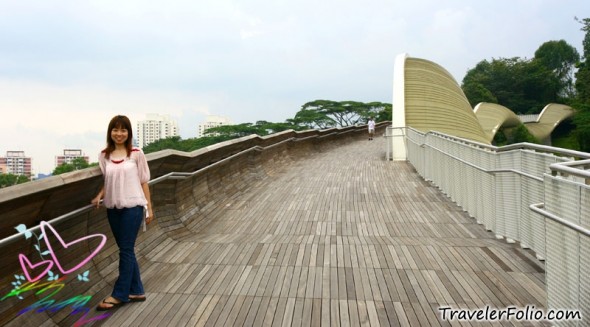 How to go Henderson Waves?
By Bus: Take no. 131, 145, 176 or 648 alight at bus stop along Henderson Road, take the staircase up to Mount Faber Park.
By Car: Parking is available at Mount Faber Carpark D and Telok Blangah Hill Park Carpark 1 & Carpark 2.
I got the above information from the Internet, so please confirmed again if you are going there.
In olden days, this area around Kampong Glam was allocated for Malays and other Muslims. There are many nicely preserved shophouses too.
While snapping at this row of vintage shophouses, a sulky man who looked like an Arab (most probably not Singaporean) was pretty pissed and told me that I need to seek his permission before I could take picture. Frankly speaking, as you can see from this photo, I didn't even aim at his cafe, I was only interested in the row of shophouses and apparently, I don't think he even owns them. So what if I took a picture of his cafe? I thought I would be giving him FREE publicity at my blog! Hmm, or perhaps he lamented because he actually wanted me to interview him instead? Some super-ego fellow and attention seeker … =P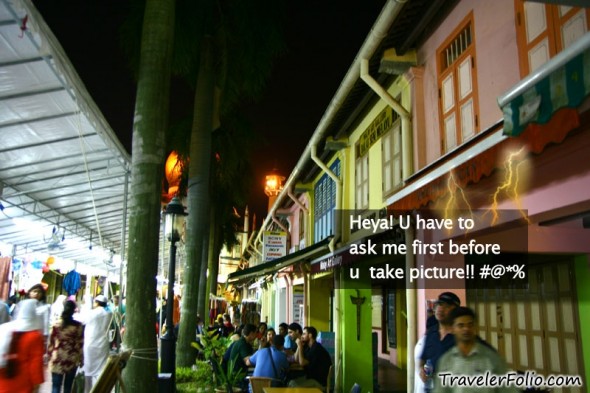 From the above photo, the mosque hidden behind the trees is now unveiled below. This is the magnificent Sultan Mosque, one of the most important mosques in Singapore. Didn't bring a tripod, so it was hard to capture a clear and good one at night.
I hardly drop by Kampong Glam, so was surprised to see this little shop with a robot at the entrance. This is "Children Little Museum" that sells traditional games played by our parents. But what really attracted me was this big robot of a good old design.
The safest zone in Baghdad. =)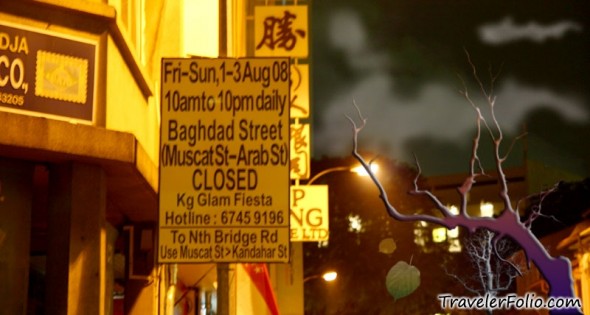 A sneak at Singapore Mass Rapid Transit (MRT). Top right photo illustrates an above-ground train station whereas the one below shows an underground (air-con) train station.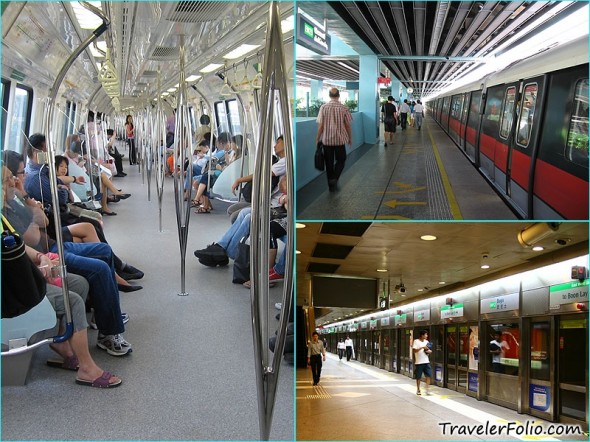 Welcome to Singapore Changi Airport – Terminal 3!  The new terminal is opened on 9 January this year. And tell you something, many Singaporeans like to visit Changi Airport for the plane viewing malls and restaurants. It's a cosy hangout for family and friends! I have been wondering if there is any country whereby its people like to visit its airport so much! So folks, even you are not entering Singapore, transit at Singapore and explore our Airport.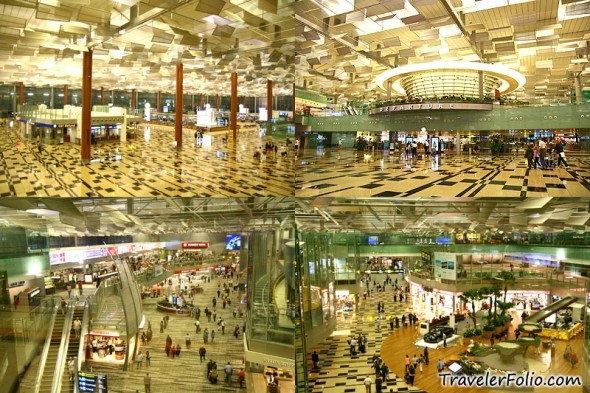 Featuring some of the local tea break: half-boiled eggs with peanut thick toast and a cuppa milk tea. =)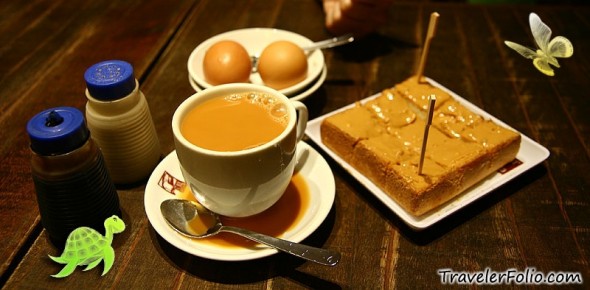 Feeling bored while some macho men were shampooing the car…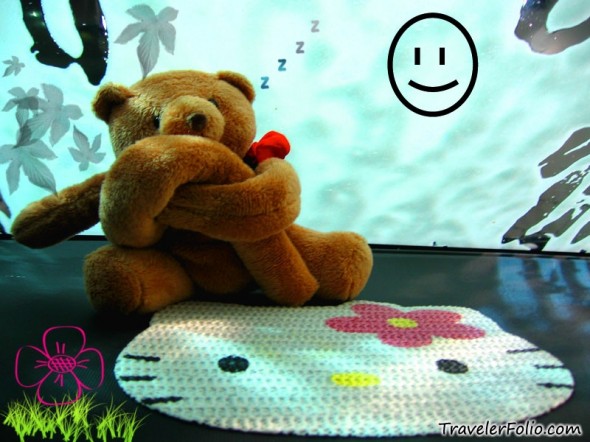 Read posts on Living in Singapore | Little India | Merlion, Esplanade & Singapore Flyer | Singapore Chill Out | Uniquely Singapore | Henderson Waves bridge