'Be a Changi Millionaire' is Changi Airport's annual anchor promotion where Changi shopper wins the grand prize of S$1 million. Two overnight millionaires have been made since its debut in 2010!
Congratulation to the six finalists of the 3rd run of 'Be a Changi Millionaire'! Among the six finalists drawn in November 2012, three are from China, two from Singapore and one from Australia. In a week's time, they will meet at Changi Airport for the final showdown of luck – let's see who will win the Millionaire title!
And I will be there to meet the Millionaire finalists and interview one of them! Do check out this blog again on 20 January for more updates on the competition and the eventual winner.

By now, some of you must be wondering how these lucky six got into the final of 'Be a Changi Millionaire'. From 12 May to 11 November 2012, Singapore Changi Airport passengers and visitors who spent at least S$30 in a single receipt on shopping or dining at both the public and transit areas in Changi Airport, stood a chance to win a million dollars, instant prizes including the new iPad, shopping vouchers and travel accessories. The higher the amount spent, the better chances of winning. Changi Rewards members were allocated an additional chance.

Prizes Details:
Instant Prizes
– An assortment of prizes such as the new iPad, S$100 cash vouchers, shopping vouchers and travel accessories
6 Monthly Finalists
– Monthly draw to determine one finalist a month for participation in the Grand Draw
– The monthly finalists each win S$5,000 in cash, plus return airfare to Singapore (for non-Singapore residents), and two nights' stay in a luxurious hotel in Singapore.
1 Changi Millionaire
– Six monthly finalists to gather for the million-dollar Grand Draw on 20 January 2013
– Grand prize of S$1 million in cash to be won by one lucky finalist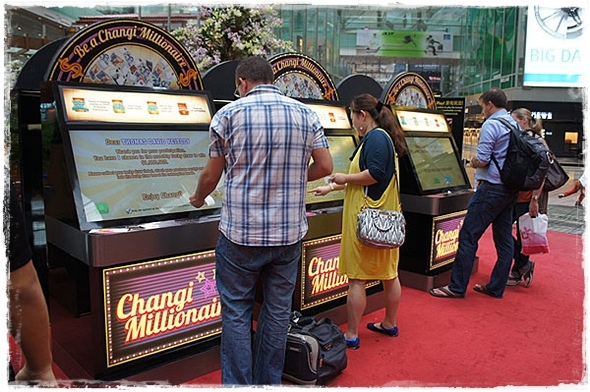 Changi Airport
There's something for everyone at Changi Airport, with over 330 retail and services stores covering more than 70,000 sqm cross the three terminals, offering comprehensive retails ranging from liquor & tobacco, perfumes and cosmetics, to chocolate and candies, electronics and luxury goods, fashion wear and watches.
For epicureans, you can find more than 120 food & beverage outlets across the airport. From full service restaurants, cafes and bistros, bars and lounges, to food courts serving Singapore local delights, there is a great variety of mouth-watering food to suit everyone's taste buds.
Let's take a peek at Terminal 1, 2 and 3.
Terminal 1
The newly refurbished T1 now retails more brands than ever. Visitors will be spoilt for choices with more than 70 retail shops and 30 F&B outlets in the terminal. The number of concessions at Terminal 1, across both the landside and airside, has increased by about 25%, and total concession space has gone up by more than 10%.
T1 Transit Mall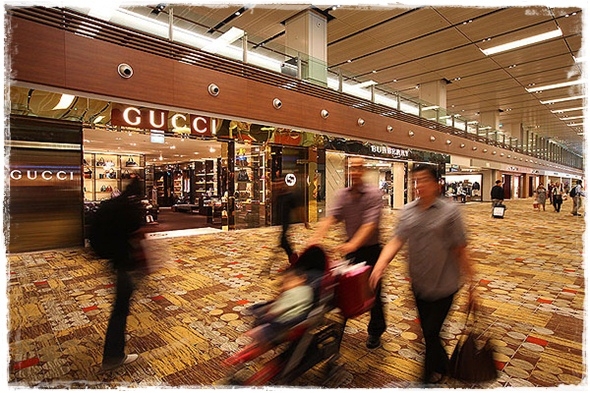 In the public area, a whole slew of new concessions have also opened to offer more retail options to all visitors, including those who are not flying. These retail shops include Perfumes Perfumes and Cosmetics, Relay (books), Watsons Personal Care Store and Bengawan Solo (confectionery).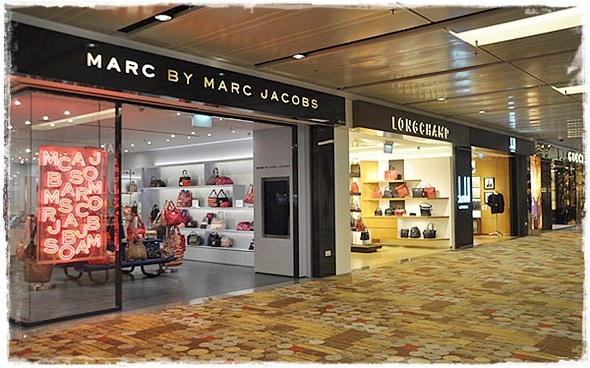 Travellers who are departing can continue their shopping spree at the Departure Transit Mall where they can find popular retail brands including Marc Jacobs (bags and accessories), Tumi (travel bags and accessories), Dunhill (luxury men's fashion and accessories), Bata (shoes), FotoPro (computer and photographic equipment), So Chocolate, Relay (books), Harrods, Victoria Secret and Pashma (accessories).
Terminal 2
M&M's is the latest addition to the shopper's paradise at T2. The candy store is the largest dedicated M&M's store in Asia, featuring an extensive range of fun novelties, souvenirs, toys, candy dispensers, travel accessories among others.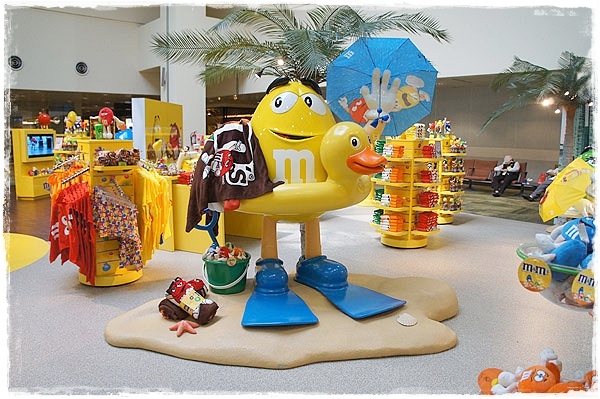 What's more for trendy shoppers? The Fashion Gallery carries the latest range of accessories from bags to shoes and jewellery. Other interesting brands include Kikki.K, Cotton On, Miu Miu and Paul & Shark. Bottega Veneta, Chloe, Dunhill, Folli Follie, Hugo Boss, Longchamp, Salvatore Ferragamo, Swarovski, TODs, TUMI and YSL are some of the luxury brands to go for.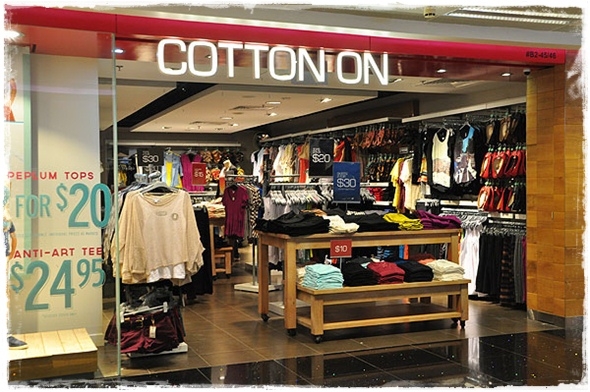 Terminal 3
After the revamp of the public area at Terminal 3, over 20 new shops have been added. Currently, there are almost 30 retail brands to browse through. With facilities such as kids' indoor playground, entertainment & gaming arcades, a video stores, supermarket, apparels, travel agency and a selection of F&B outlets, T3 offers visitors and travellers a great place to shop, dine and entertain.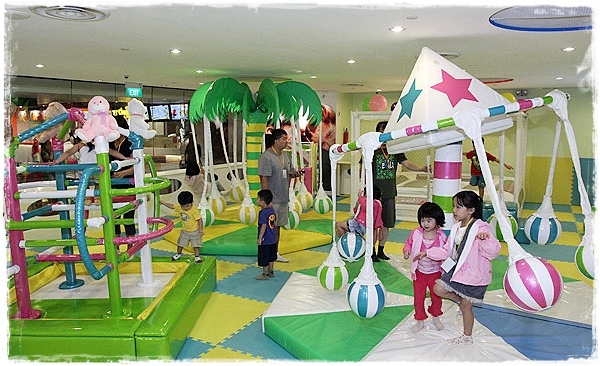 Unique brands include Singkids (Kids' indoor playground from Japan, first in Southeast Asia), Sanrio (Japanese cartoon characters themed souvenirs & gifts), Ramen Champion (Japanese cuisine), Carls Junior (fast food) and Pastamania (Italian cuisine). The two retail anchor tenants, The Planet Traveller, the world's largest lifestyle travel store, and Electronics Hub@T3 are located on Level 3. Each outlet spans over 10,000 sqft.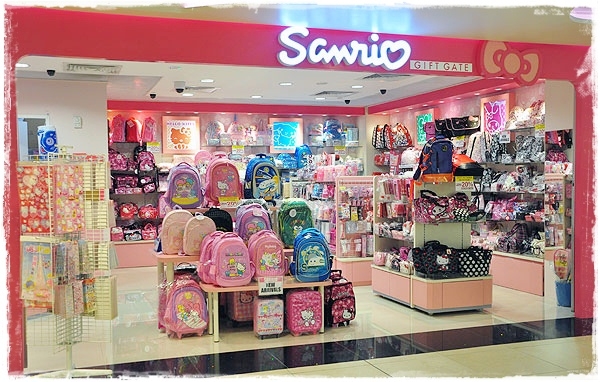 The Planet Traveller store carries a wide variety of travel essentials such as maps, books, gadgets and baggage, in 16 distinct merchandising zones including Travel Gear, Business Bags, Lifestyle Bags, Junior Travel, Winter Wear, Travel Accessories & Appliances, Travel Gadgets, and Travel Gifts. For travellers with damaged luggage and bags, the flagship store has a Repair Section to service the customers.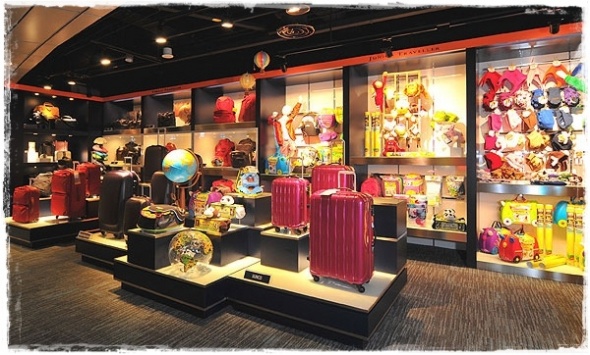 The Electronics Hub@T3 carries a great range of electronics and equipment, including Apple products and telecommunication services.
At the Departure Transit Mall, travellers can continue their retail therapy at popular outlets like Desigual (the first airport store in Asia), Accessorize, Charles & Keith, Addidas, Hermes, iStudio, Sony, Swarovski and Rolex.
Offering Value for Shoppers at Changi Airport
Price Guarantees
– Prices are guaranteed to be no higher than major fixed price department stores downtown. Shoppers enjoy a 100% money back guarantee.
– Flying or Not, You shop We absorb
– Retail stores at public areas absorb 7% GST, offering attractive savings for shoppers.
Changi Rewards
Loyalty programme allow shoppers to earn points as they spend at Changi, for the redemption of vouchers. Rebates are as high as 6.25%.
Stay tuned for more updates on 'Be a Changi Millionaire'!
*All photos in this post are provided by Changi Airport Group.