Chew Thean Yeang (周天央) or better known as CTY Aquarium is the largest live fish shop in South East Asia. You not only see a great variety of fishes here but also many kind of exotic animals. (Address: 82 Burmah Road, Penang)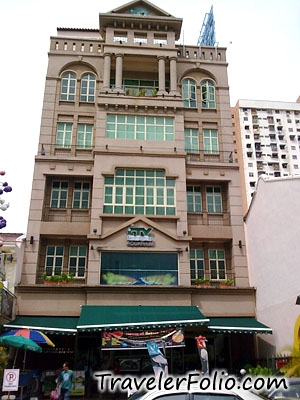 There are alot of beautiful fishes here but photo-taking is not allowed.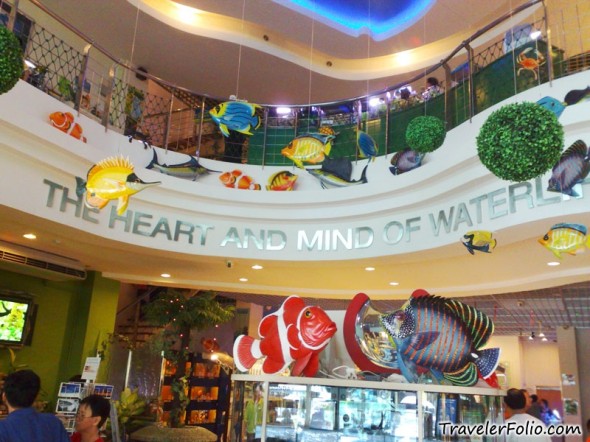 Yet, don't know why, my cellphone camera automatically snapped this photo of a very big catfish.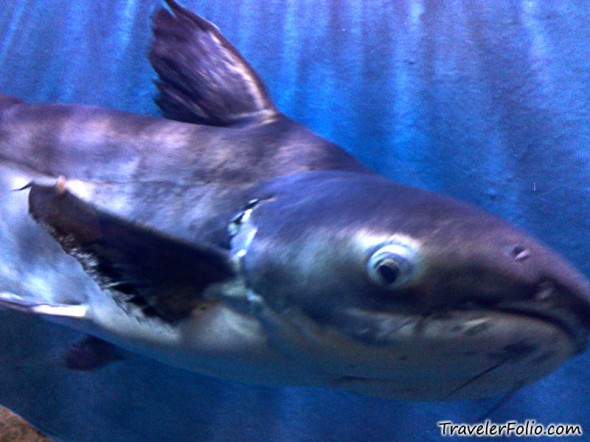 I didn't get the name of this species. It looks like a tortoise with thorns and a shell covered with algae. Can anyone help me on this? It's weird! (Update: This is an alligator snapping turtle! It eats fishes! Thx to Ah Shui)
Didn't get the name of this lizard too! =P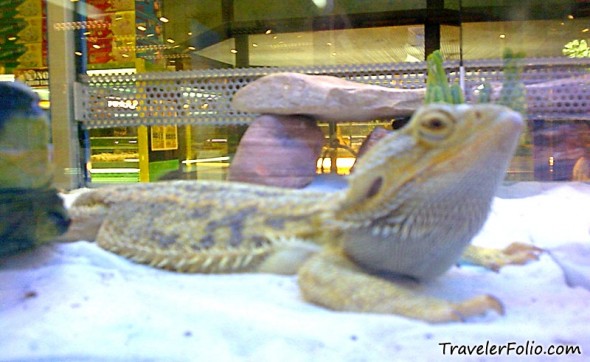 I hope I got it right. This beautiful snake is known as Green Tree Snake.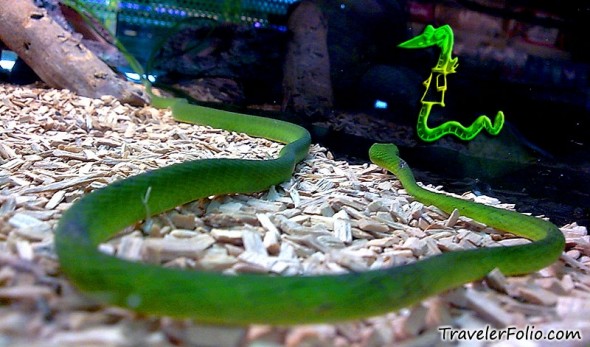 This species is called Indian Star Tortoise. Right? LOL. See, seems like I didn't read their names. =P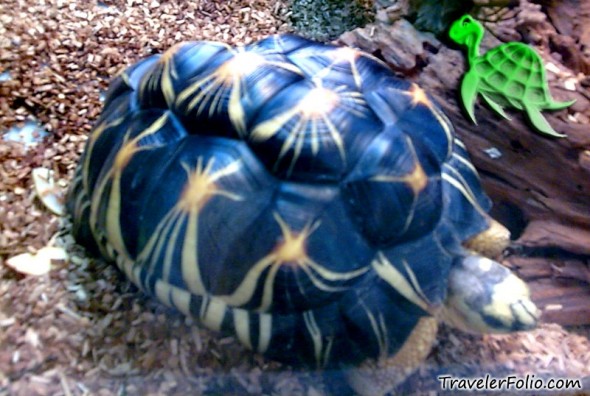 Those Malayan Leaf Frogs are strange-looking! They really look like brown leaves and they seem to have horns above their eyes.

Albino frogs! I think it was the first time I saw this frog species.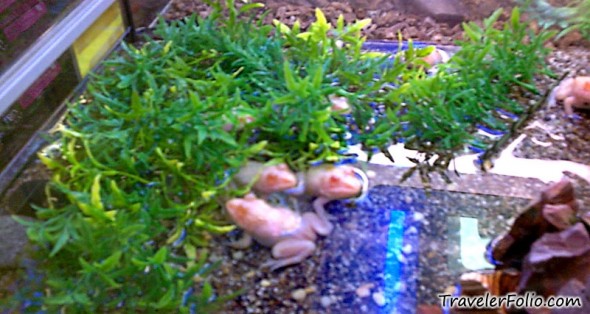 Surprised to see a Sphynx at CTY Aquarium. Well, a Sphynx is a rare breed of hairless cat. Suddeny a guard told me photo-taking is not allowed. Then I realised my cellphone had been taking photos for me unknowingly for quite sometime. =P So that's the end of the story.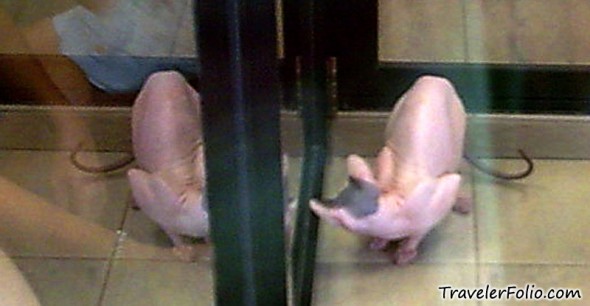 I recommend anyone to visit CTY Aquarium. It's like a little zoo with many beautiful fishes and exotic animals!
If you love the exotic marine life, come join the voyage to the Underwater World Singapore.
Read Kimberley Street Hawker Food | Penang Botanic Gardens | Food Court At Bukit Jambul | Penang Bridge | Bad Weather in Penang
Please "Like" Travelerfolio Facebook