You don't need to dive deep into the sea to come close with these captivating giant sea creatures. They are all gliding graciously around you, and yes, above you too!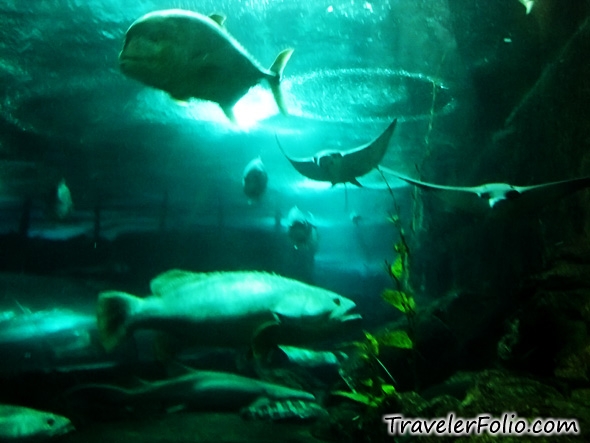 Step on the 83 m long moving travelator and let it brings you through the voyage at the bottom of the sea teeming with exotic ocean dwellers. It's truly amazing to see majestic eagle rays that seems to be soaring above us, shoals of tuna fish shimmering in the water, camouflaged moray eels hiding among striking coral reefs, and the vivacious dugong flaunting in front of cameras.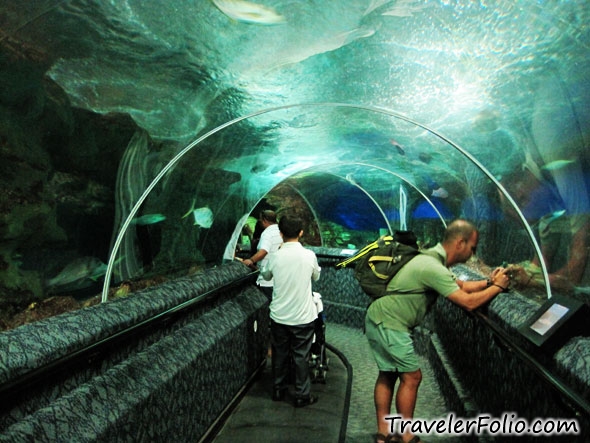 It's not as big as the grouper on your dining table; it's XXXL size! Call it the Giant Grouper, gigantic enough to fit you in, though there is no confirmed reports of fatal attacks on humans. In fact, years ago when I was snorkeling near the shore in Redang island- Malaysia, a huge grouper suddenly came face to face with me. It had a very big mouth and apparently, did not have very kissable lips but left an indelible mark in my memory as I got a fright! Being me as the intruder to its habitat in the underwater world.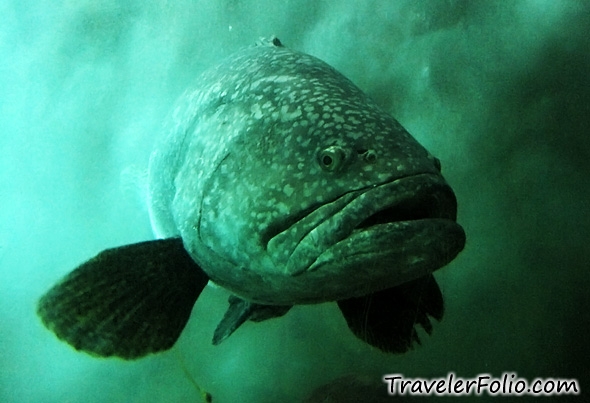 RELAXING with a school of sharks lurking around us. How often do you hear that?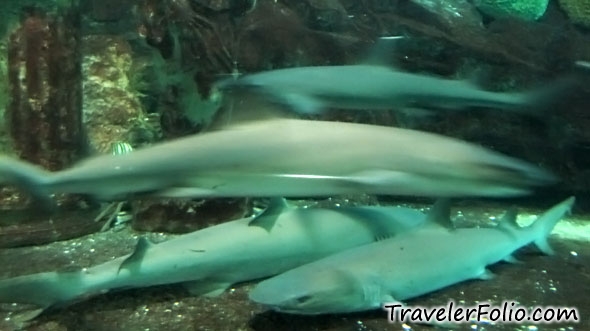 Greet Mr Ray at the ray pools. He is very friendly and will surface above the water to shake hand with you. Very often, he likes to splash water on his visitors too, while seeking all the attention from everyone.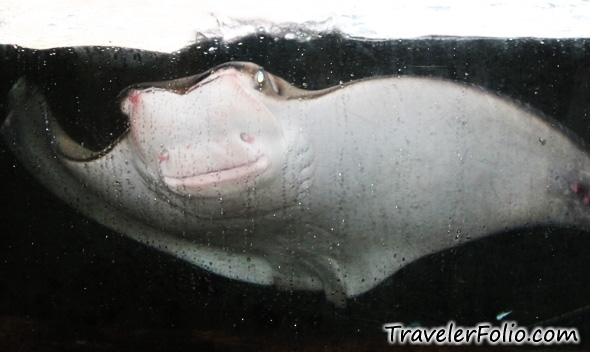 The kids are quite afraid of Mr Ray, after all, he is bigger than them!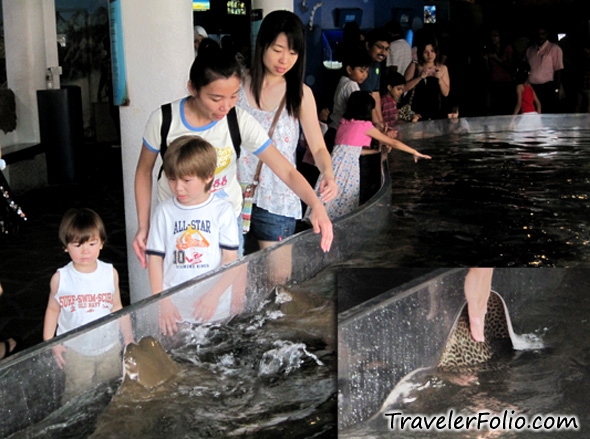 Not satisfied with just observing the little fascinating fishes through the glass? Submerge your hands and try to feel them. However, the fishes aren't silly enough to swim to your wiggling fingers… not until you have a bait in your hand? I don't know if we can do that at the Underwater World.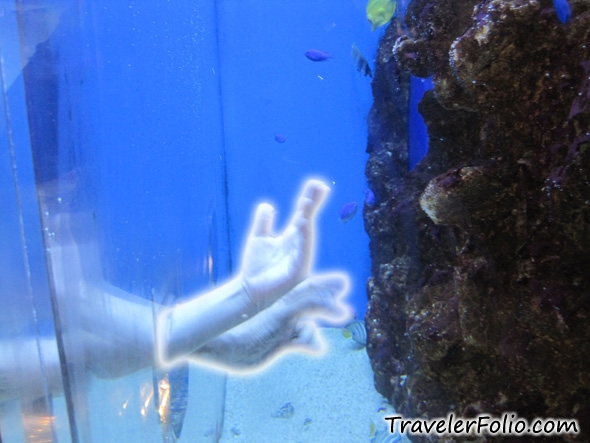 This alien look-alike eight-legged sea creature with a large wrinkled head is none other than the Giant Pacific Octopus, and its appearance resembles that of a…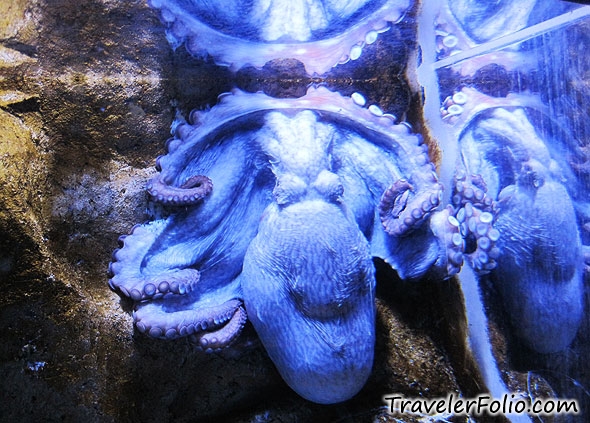 Predator Alien.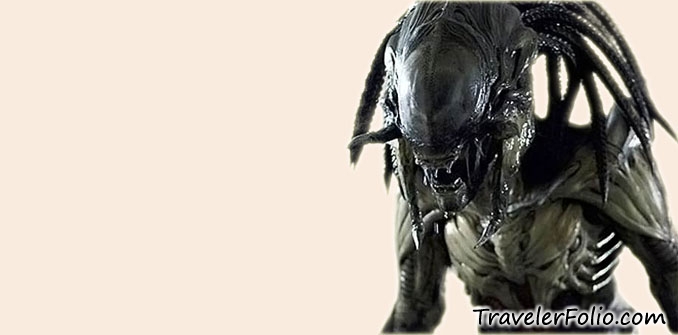 A fierce-looking Moray Eel with conspicuous white dots on its round body. Look at its very sharp teeth!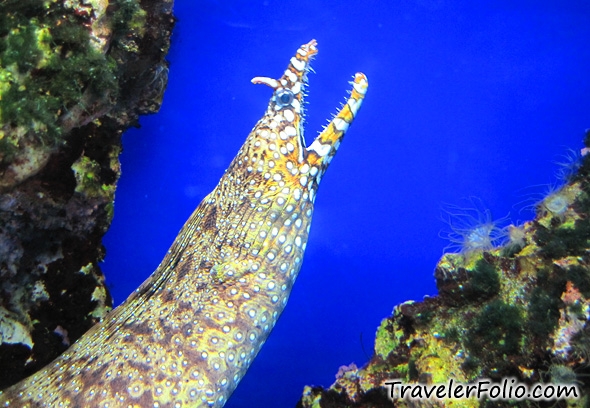 Angelic jelly fish dancing with their long elegant tentacles that never seem to entangle themselves.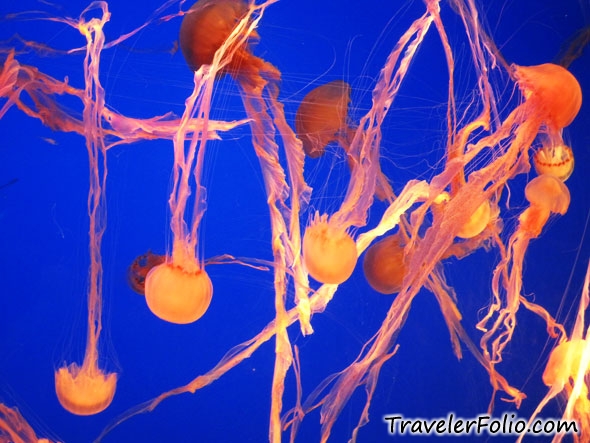 More mesmerizing jellyfish, this kind is smaller, yet it's still intriguing to watch them moving around gently.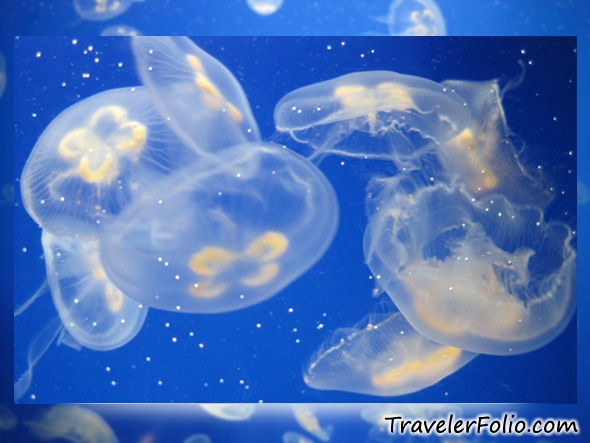 Look at these Japanese Giant Spider Crabs. They dwell deep in the Pacific Ocean floor surrounding Japan. The inverted one on top had been holding onto the rock with its long claws.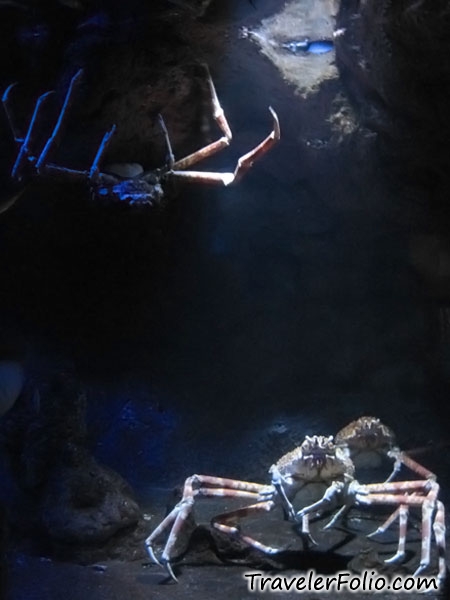 Have you ever downloaded aquarium screensaver with colourful fish swimming across your computer screen? This surely look like one! I thought I wanted to capture the vibrancy of marine life in this aquarium and create a wallpaper out of it but MISSION FAILED.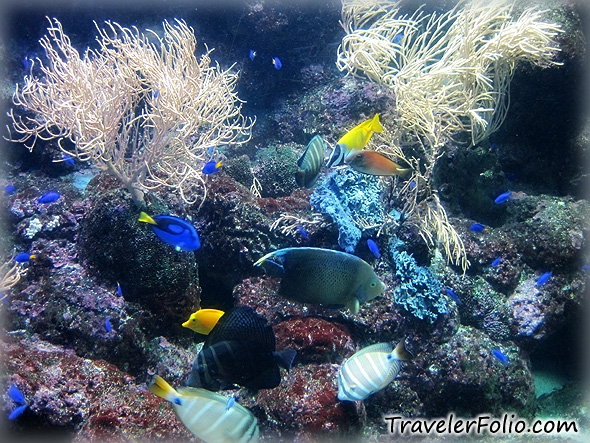 An albino lion fish, isn't it?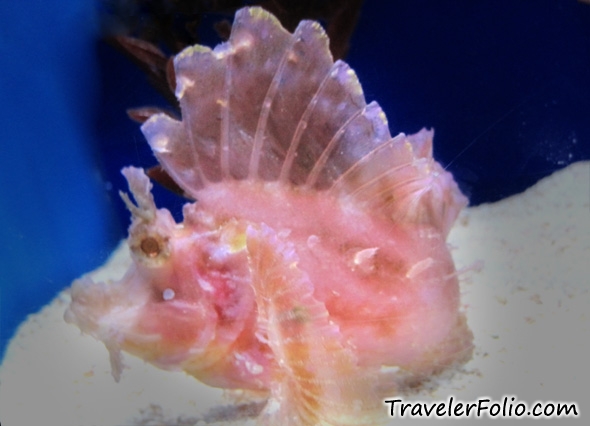 The Coconut Crab can camouflage itself so well that it looks like a heap of dried leaves. Surprised to know that these nocturnal species are also called the robber crabs as they are rumoured to steal shiny items like pots from houses and tents. Quite amused to imagine them wearing the pots on their head! After all, the coconut crab come from the same family as the hermit crab.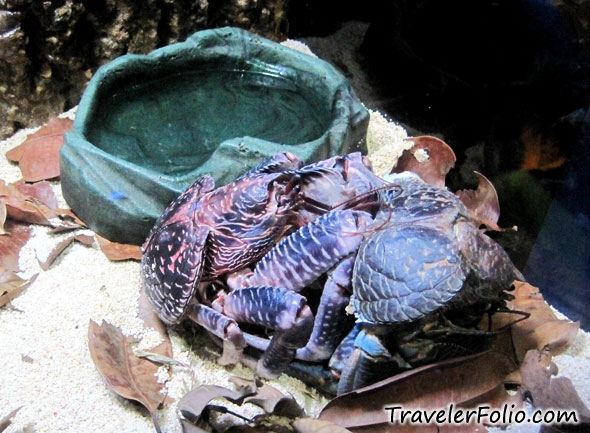 This is the first time I visited the Underwater World on Sentosa island. Reason: I'm quite prudent in spending on local attraction and thought S$22+ for an adult ticket was too costly. I guess I need not emphasize again that it proves me wrong after exploring this awe-inspiring tropical oceanarium. It's world class!
Admission fees to the Singapore Underwater World on Sentosa island:
S$22.90 / Adult, S$14.60 / Child (Aged 3 – 12 years old), including admission to Dolphin Lagoon.
Opening hours: 9am – 9pm daily (Last admission at 8.30pm).
Venue: Siloso Point, Sentosa.
There are many highlights on Sentosa, like the Palawan beach, Siloso beach, Songs of the Sea, and Merlion Walk.
If you love aquatic animals, you may be interested to read posts on The Largest Aquarium in Southeast Asia and Qianhu Fish Farm in Singapore.