There is something to satiate everyone's palate when it comes to dining in Bintan – a gastronomic haven of quality international delicacies. Here is a list of recommended restaurants that we've tried within Bintan Resorts.
1) Spice Restaurant @ Mayang Sari Beach Resort
Spice restaurant serves Indonesian and continental cuisines. Way before our trip to Bintan, my friends have been raving about the tasty Indian curry at Spice and one of them even dined at the restaurant for almost every meal during her stay. To taste exotic Indian flavours, we had Spice Fish Curry, Chicken Tandoori and home made Indian ice cream nut that has a tinge of ginger!
The Spice Fish Curry is prepared with boneless fish fillet simmered to perfection in coconut and tamarind curry gravy. The fish curry has a 2-chilli rating, fairly spicy, flavourful and delicious. The set meal comes in a generous portion with steamed rice, achar (pickles), raitha (yoghurt dip) and pappadum (cracker) for only S$14.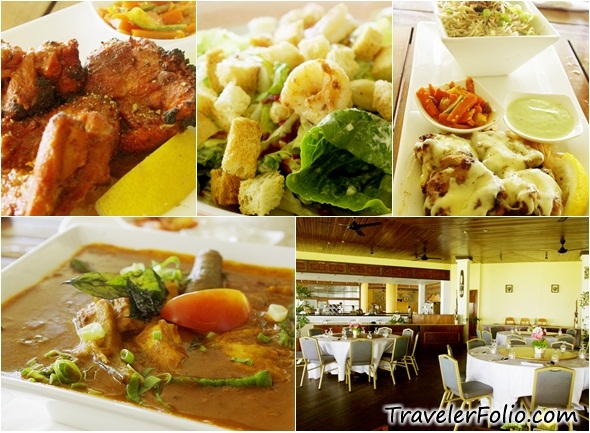 Briyani lovers would love this tantalizing dish. Marinated in yoghurt and Indian spices, the Chicken Tandoori is freshly roasted in clay oven. The flavour is further enhanced with mint sauce. The briyani rice is fragrance and not oily. Diners have a choice to choose Naan bread or briyani rice for the set that only costs S$18 for generous servings.
For leafy green goodness, we ordered Prawn Caesar Salad prepared with sautéed prawn and garlic lemon butter on fresh romaine lettuce served with Caesar dressing, roasted garlic, crouton, anchovies and crisp beef bacon. S$9
2) Rin Restaurant near Nirwana Resort Hotel
"Rin , which is named after kanji character for cool and well supported was designed to incorporate the five natural element of earth, wind, fire, water and metal to create an environment to appeal to all the human sense" ~ quoted from Extraordinary Lives Volume 4 Issue 10
For an authentic Japanese cuisine with a postcard-esque view of turquoise blue sea, get down to Rin Restaurant at the beachfront. Rin takes its cue from the finest Japanese tradition, focusing on teppanyaki, kaiseki and sushi cuisine.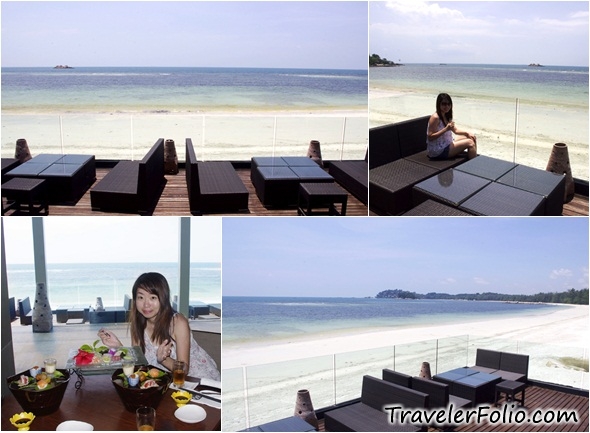 Dedicated to serve authentic Japanese cuisine at its best, fresh ingredients are air-flown from Japan weekly, including fish and vegetables such as the Japanese pumpkin, the maru nasu from Kyoto, the yuzu and kabosu and mushrooms. Seasonal vegetables are also imported for the "in-season" specialties prepared by the chefs.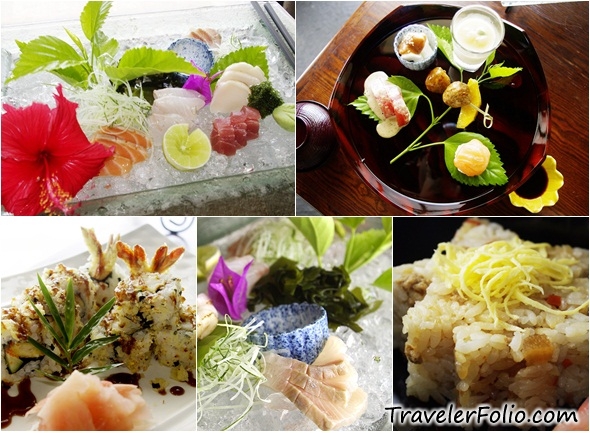 Visually eye-pleasing and delectable dishes.
The Crown Bento includes appetizer, main dish (fish, chicken or prawn), rice, pickles and miso soup. (S$25)
Hana – an assortment of five kinds of sashimi (S$38). Very fresh sashimi.
Rin Crunchy Roll – a crunchy sushi roll with prawn tempura and flying fish roe (S$18)
Teppanyaki – King prawns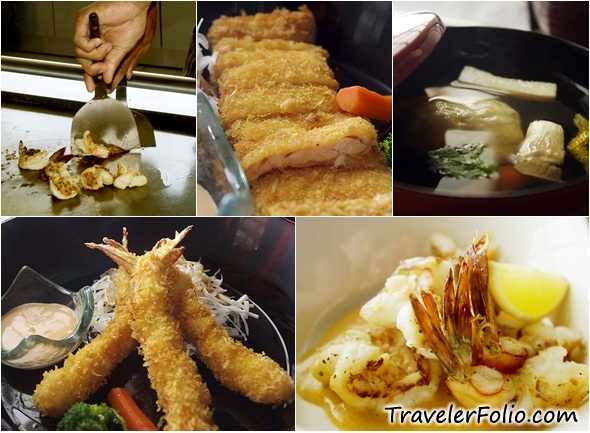 3) Destination Dining @ Mangrove
For an exclusive romantic dinner with your loved one, enjoy private moments at Destination Dining. Yes… just you and your partner in the entire dining scene together with a personal chef on site and a waiter on a riverbank deck at the edge of the mangrove forest.
Accompanied with a bottle of Chiraz Cabernet, we had a 4-course candlelight dinner that started with Hawaiian chicken salad as the appetizer, followed by the soup of the day – cream mushroom soup, roast chicken and vanilla & chocolate pudding.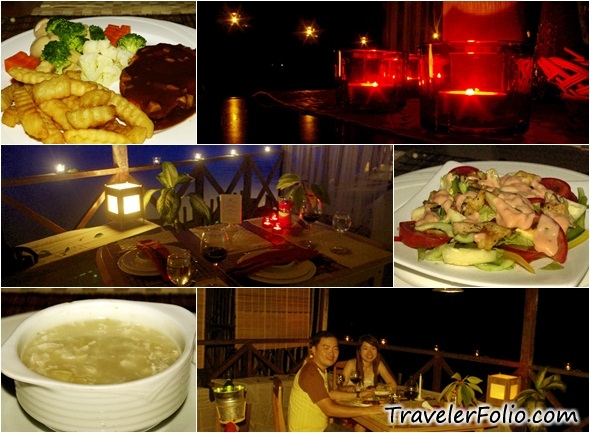 Suggested itinerary:
– Pamper yourselves with Javanese spa treatment.
– Experience romantic private dining @ Destination Dining
– Take the Mangrove Discovery Tour down the river to see enchanting fireflies and stargazing!
For enquiries on the package, email brctours@bintan-resorts.com
4) The Kelong Restaurant set on the sea, our favourite live seafood restaurant near Indra Maya Villa.
Have You Joined the Contest?
You have a chance to win a holiday in Bintan plus a pair of Spa vouchers! Click Bintan holiday to find out more.