With sun kissed beach and sweeping view of the South China Sea, the idyllic northern coast of Bintan island is fun-filled with adrenaline pumping activities as well. To embark on a rollicking adventure in the rugged muddy terrain, hop onto a dune buggy or a quad bike for an ATV joyride!
ATV ride
Available in Bintan, Action ATV centre is a mere 5-min walk from Nirwana Resort Hotel. Being first-timer to ATV and no motorbiking experience, we decided to try the dune buggy first since it seemed easier to control. Actually… nope. It has no power steering so every maneuver at a bend or slip into crevices is a great workout to tone up flabby arms! Be prepared to get muddy!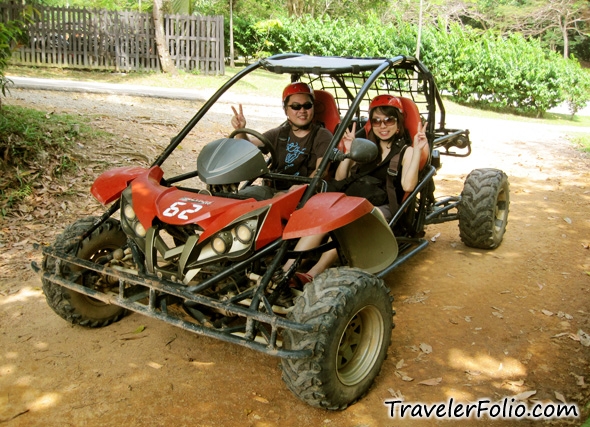 Tailing the instructor as we rolled over the specially designed steep slopes, verdant patches and bumps…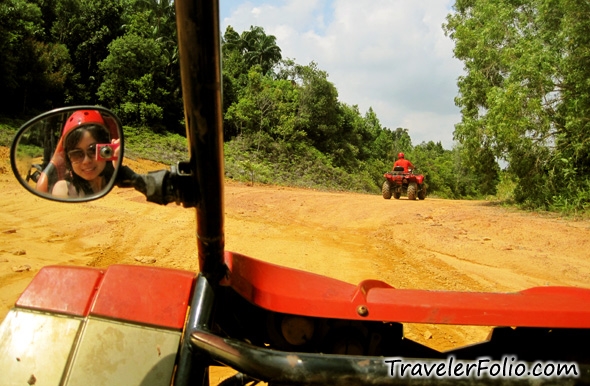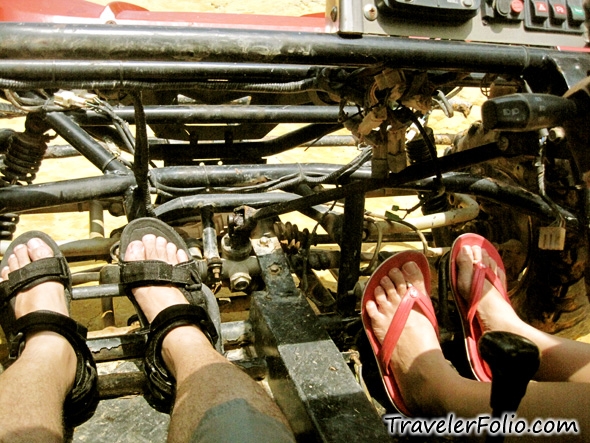 We swapped position and I became the driver and went gaga over splashing muddy pools.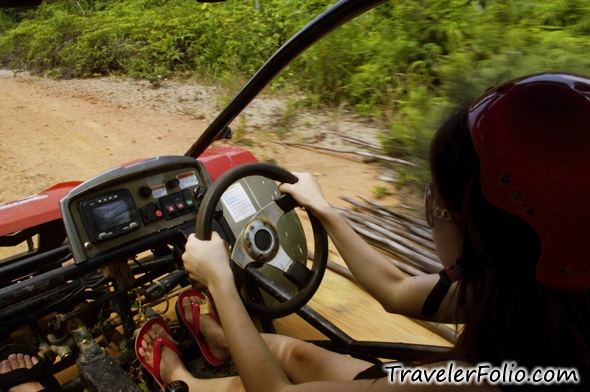 The misadventure: I hit a tree and the dune buggy got stuck. My very first "car" accident! The instructor had to help us move the buggy out of the spot while we took over his quad bike.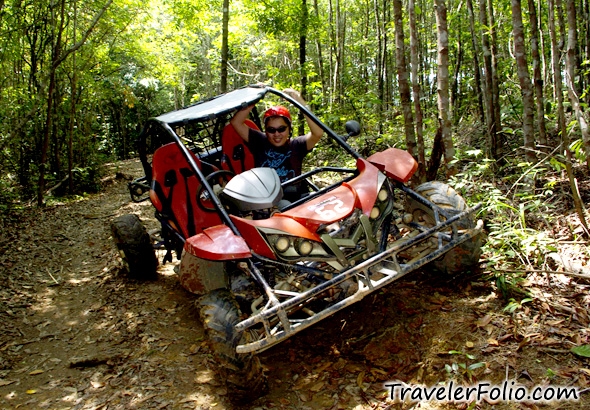 It was a thrill ride on the quad bike as we rode over the rugged slopes, especially moving long the wooden planks to cross those trenches. Once, our quad bike slipped into a muddy crevice and got stuck.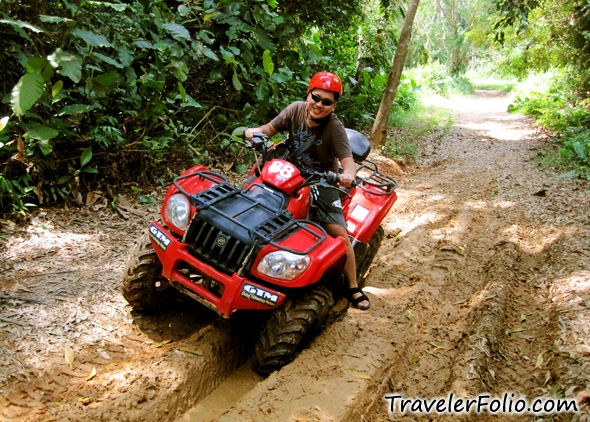 I also tried the quad bike when we were out of the forest and on flat grounds. Quite an EXCITING experience to remember for life!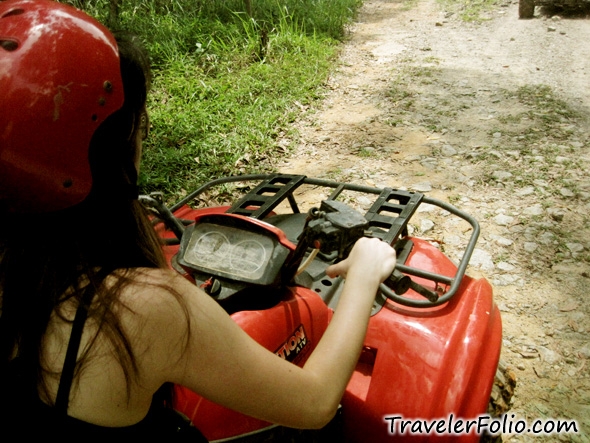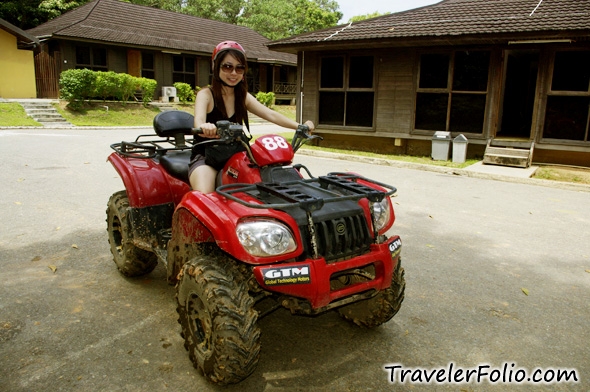 Find out more about Action ATV in Bintan.
Mangrove Discovery Night Tour with fireflies
For a uniquely enchanting experience with fireflies, cruise down the Sebung River that's home to mangrove forests and waterways under the twinkling starry sky. It's truly amazing to see countless fireflies glowing like LEDs on Christmas trees along both sides of the river. The operator would stop at the mangrove trees for a close up encounter with fireflies floating around. The eco-friendly cruise also provides an opportunity for stargazing!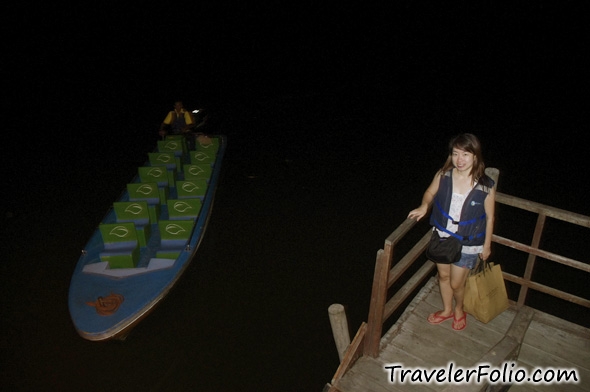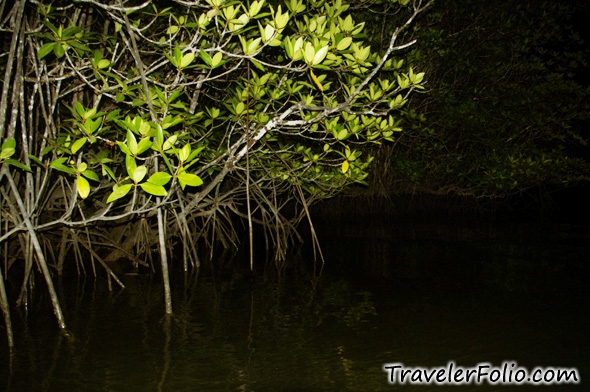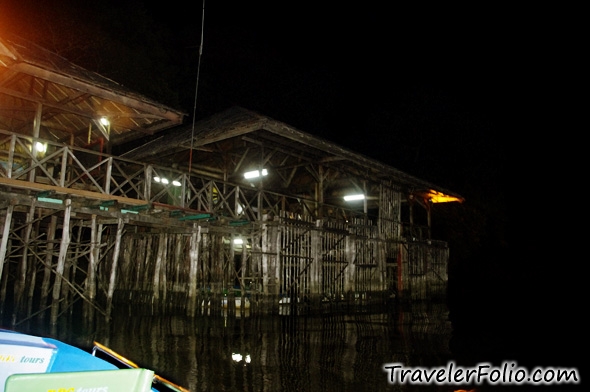 The Mangrove Discovery Night Tour is one of the most popular tours operated by Bintan Resorts Cakrawala Tours (BRC Tours). The tour runs at around 7:30 pm nightly.
Now you have a chance to win a holiday in Bintan plus a pair of Spa vouchers! Click on Bintan holiday to find out more.
Read all posts on our 3D2N Bintan holiday.