Whether you visit Bintan with good friends, families or individually, Nirwana Gardens has much to offer for everyone to get the most out of their holidays. Touted as a complete resort destination on the north-western coast of Bintan Island, Nirwana Gardens comprises of five different styles of accommodation to suit all types of travellers: the rustic Mayang Sari Beach Resort; the village-style Nirwana Beach Club with cabana rooms; Banyu Biru Villa for families and gatherings; the exclusive Indra Maya Villa; and the Nirwana Resort Hotel packed with fun-filled activities and facilities.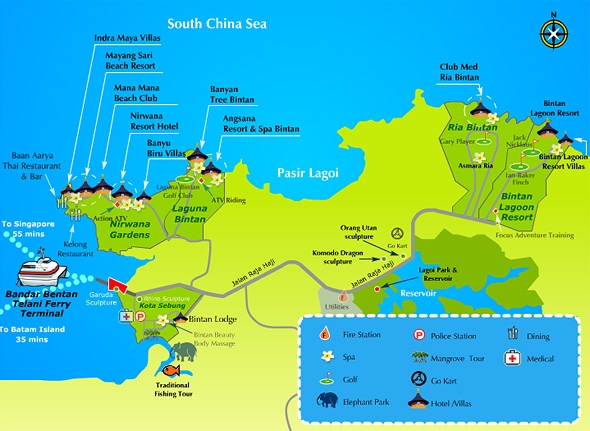 Nirwana Resort Hotel
For the two of us, we stayed at Nirwana Resort Hotel for a couple of nights. Greeted by the amiable and helpful staff, we placed our baggage in safe hands before the check-in at 3pm, and had lunch at The Coffee Shop.
Sounds like our regular eating place in the neighbourhood but this air-conditioned Coffee Shop offers international buffet and a la carte cuisines. Breakfast is served here too. Nasi Lemak, chicken rendang, Teochew porridge, fried beehoon, bread varieties and desserts are some of the delectables that can satiate a hungry stomach.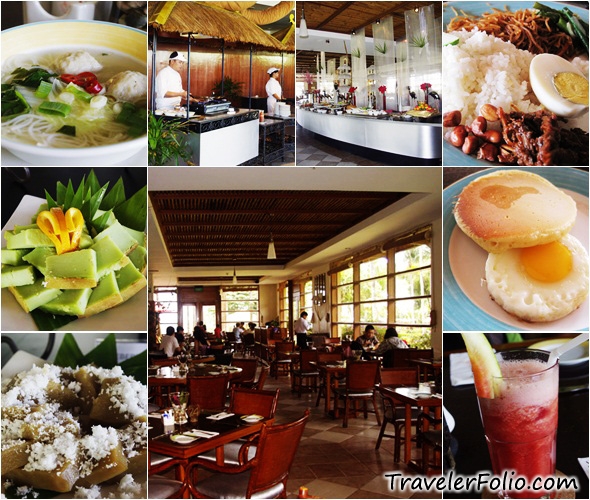 During free time, you may want to browse through the souvenir shops near the resort lobby. All are priced in Singapore dollar so you don't really have to carry Rupiah around while shopping.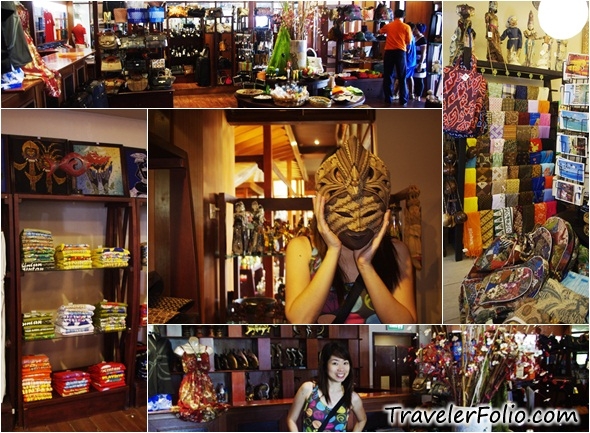 Nirwana Gardens also has a mini zoo! Here you can find a few exotic species including the changeable hawk eagle, eclectus parrot, sulphur-crested cockatoo, cassowary, crocodiles and snakes.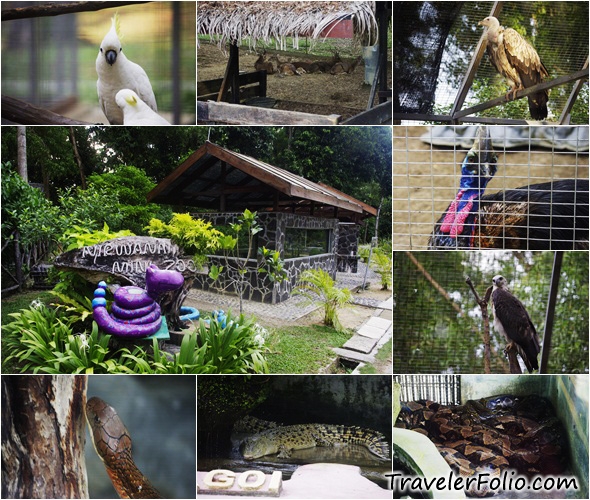 Nirwana Resort Centre
Within 5-minute walk from Nirwana Resort Hotel, a wide range of entertainment and recreation options await at the newly completed Nirwana Resort Centre. Here you can take on outdoor obstacle challenges such as the flying fox or indoor activities like bowling, pool game and gym.
We tried our hands on the archery and rifle shooting. There was a helpful instructor to guide us. As a first timer, I was quite happy to say that my first arrow hit the yellow spot! Subsequently, some fell to the ground… For only S$8 / session, you get 25 arrows.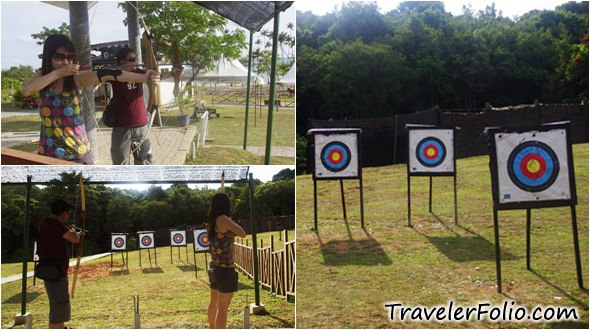 Beginner's Luck. I shot down my first target too. It was fun. For only S$8, you get 25 shoots. Both of us took turns for rifle shooting.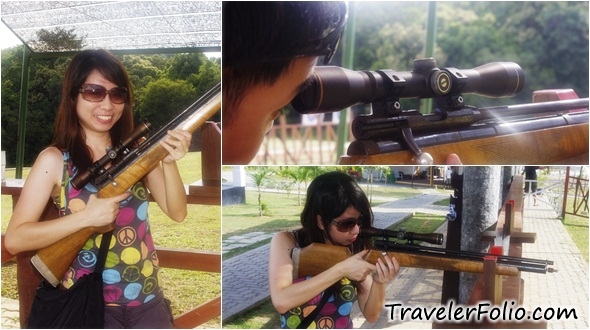 For horse lovers, you have the chance to pat and ride on one of the docile horses, and take lovely pictures with the horses. Horse riding for one round is S$6 / person.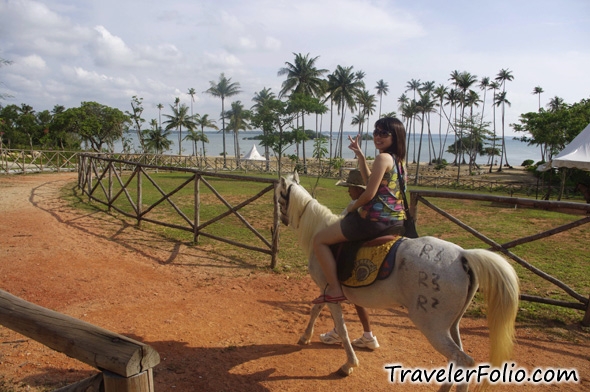 Our little white horse.
Unlike the smaller Indian elephants which I saw in Phuket-Thailand, the elephants at the Jumbo Park are much larger with long ivory tusks. Elephants are highly intelligent land mammals and they can perform very well for entertainment. These elephants can even solve your addition problem! Give two numbers and they can pick the right number tag that's the sum of the numbers!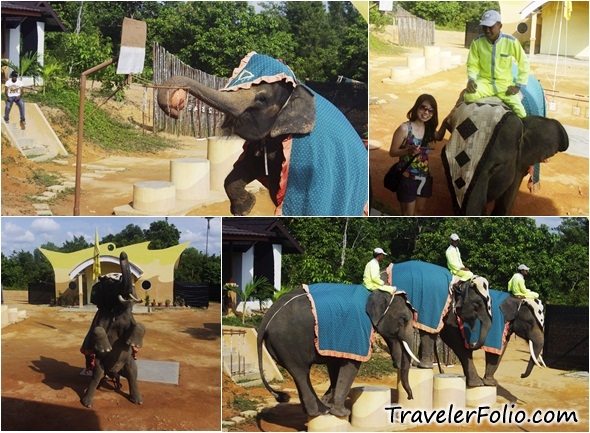 Indonesian cultural dance performance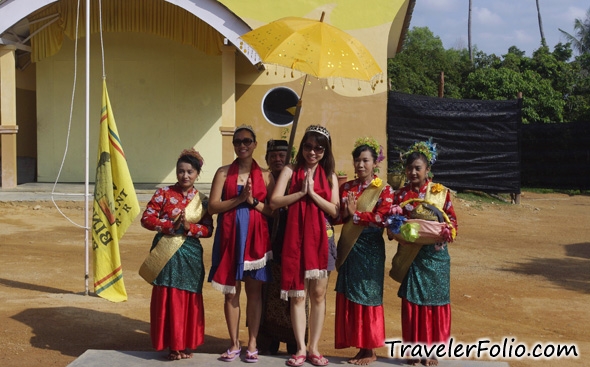 Game for water sports? At the Sea Sports Centre next to the Resort Centre, soak up the sun while having fun riding on a banana boat with friends, or wakeboarding in the turquoise blue waters. Other sea sports activities include bodysurf, catamaran, laser sail, jet ski, kitesurf, ocean kayak, snorkel, surfboard and windsurf.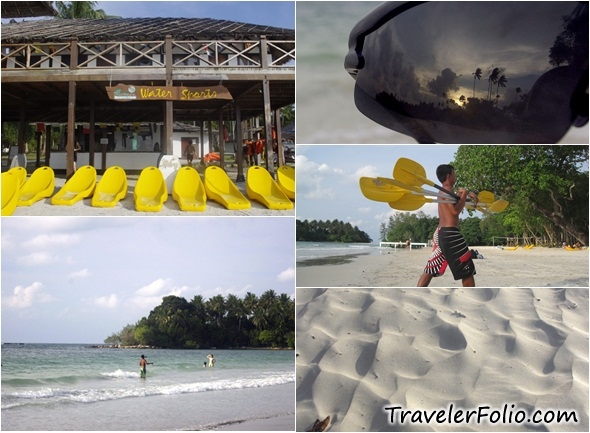 Friends who stayed at Nirwana Gardens before have been raving about lip-smacking good food within the resorts. For foodies like us, we are always excited to dine at recommended establishments.
The Kelong Restaurant
On the first night at Nirwana Gardens, we took the internal shuttle bus (free) to The Kelong Restaurant near Indra Maya Villa. The restaurant is uniquely set on stilts over the sea in an idyllic location where you can appreciate the sunset while indulging in fresh live seafood in the seabreeze.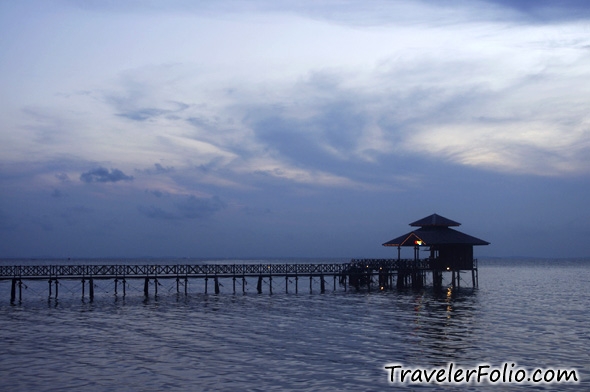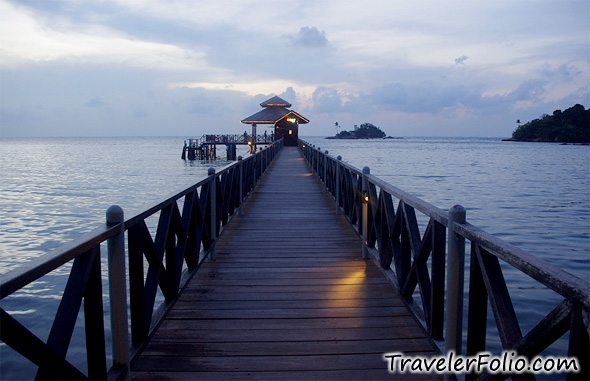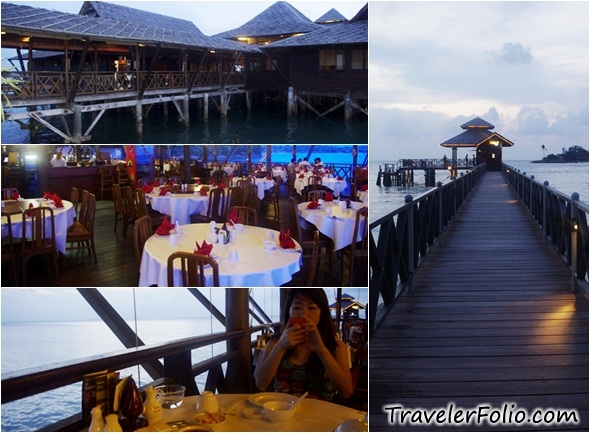 The fresh seafood dishes are prepared in Chinese style that is to our liking. Particularly, we like the wok fried big succulent prawns with barbecue sauce, the tantalizing fragrance lemon chicken and the braised stone crab with black pepper. Although not a fan of edible snails, their signature dish Gong Gong is really tasty and fresh. (Beware of the spike as you remove the flesh from the shell.)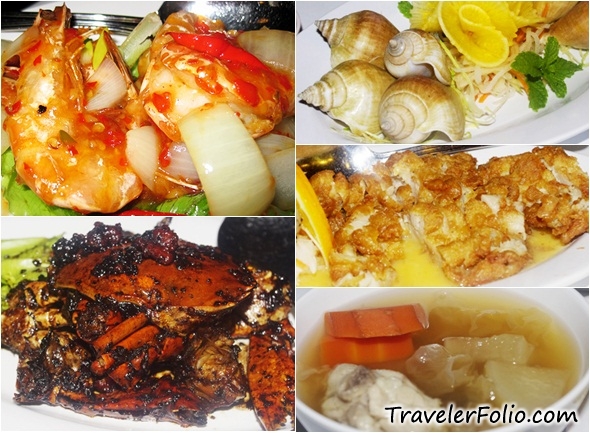 We also had soup of the day, seasonal vegetable, seafood fried rice and mixed fresh fruit platter and juices. All these cost less than S$100 which we think is reasonably priced given the delicious spread and nice ambience with lovely sea view.
Back to Nirwana Resort Hotel, our spacious deluxe room offers a nice pool view and a glimpse of the South China Sea. Currently, Nirwana Gardens has some Hot Deals to offer. Visit Nirwana Gardens to find out more.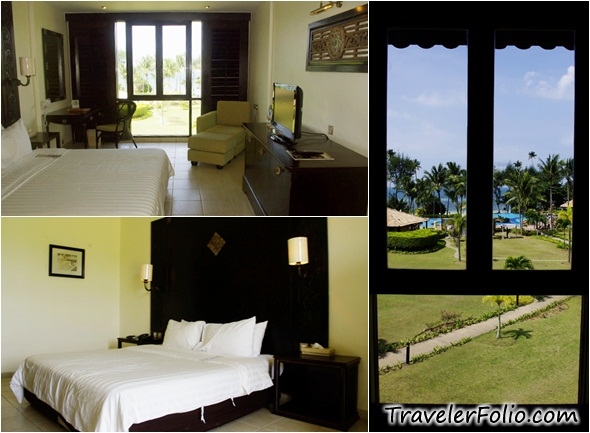 Stay tuned for more updates on our 3D2N island retreat in Bintan!
Now you have a chance to win a holiday in Bintan plus a pair of Spa vouchers! Click Bintan holiday to find out more.