Though the village is less populated now, there are still plenty of coconut trees around, standing tall and swaying in the sea breeze. Deeply rooted in the same ground generation after generation, if only coconut trees could speak, they would have plenty of stories to share with us.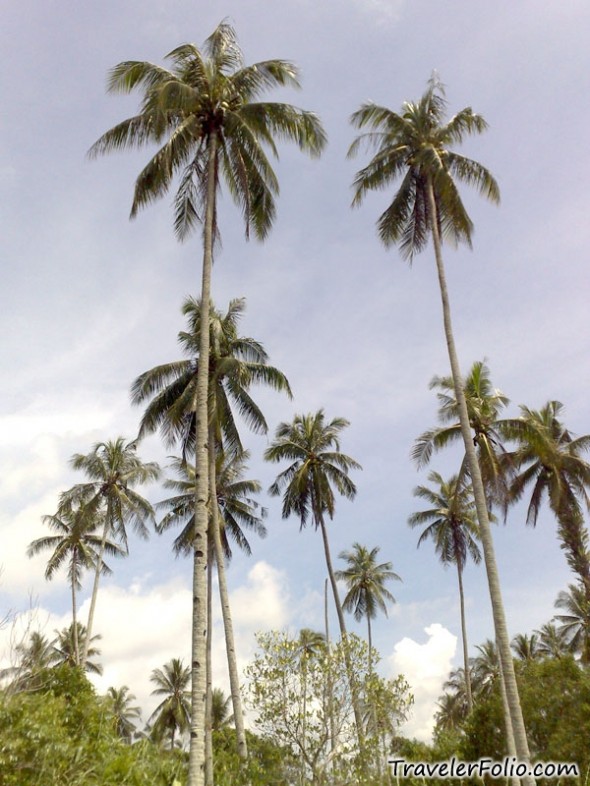 This leap is for Bridge! LOL!! Now I know I can't leap as high as Bridge! *salute*!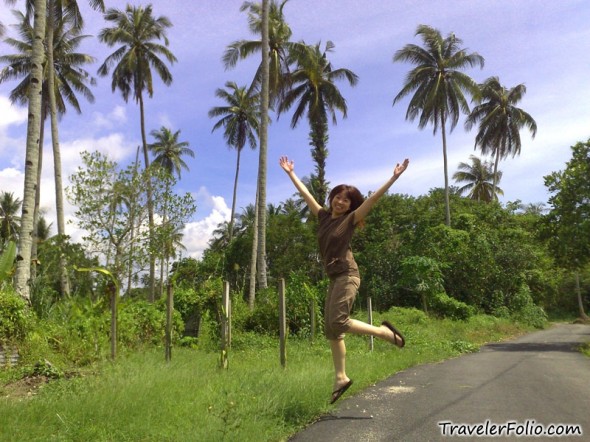 This wooden house was once used to make bean curds (豆腐). Bean curd is made by coagulating soy milk, the production is similar to that of cheese from milk. It's an exhaustive process and no one in the family is interested to carry on this business anymore. So gone were the days when we used to get fresh soy milk and bean curds that were once produced in this isolated house.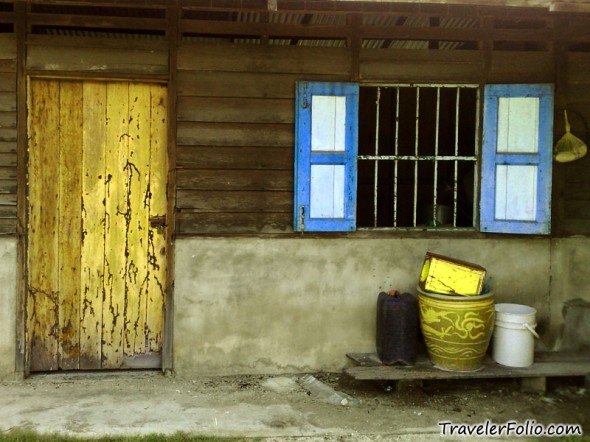 It's kinda funny to see this old teddy bear "sunbathing" in the sun. I thought this bear could fit nicely into the country photo!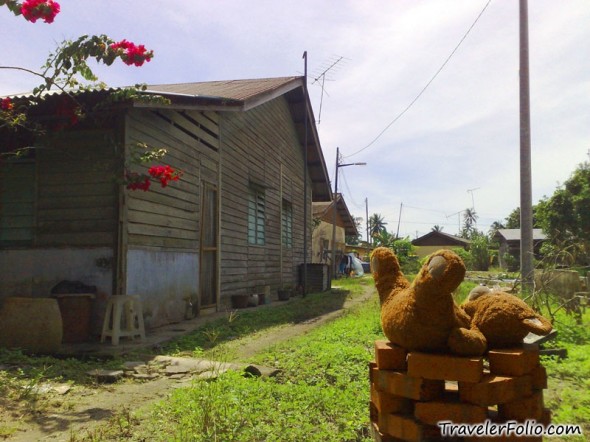 Mersing is a popular gateway to several beautiful islands near the east coast of Malaysia. Fishing is not only a favourite past time among the residents but a thriving business to the fishing-related industries. Try the local freshly made keropok (prawn/fish crackers).
You will see many Malay stalls selling one of the local favourite snacks – keropok lekor. We went to this shop located at the seaside selling raw prawn and fish crackers. These keropok lekor are sold raw too. They are prepared by deep frying and then, slice them into small pieces. Dip these yummy keropok lekor into chilli for a spicy flavour!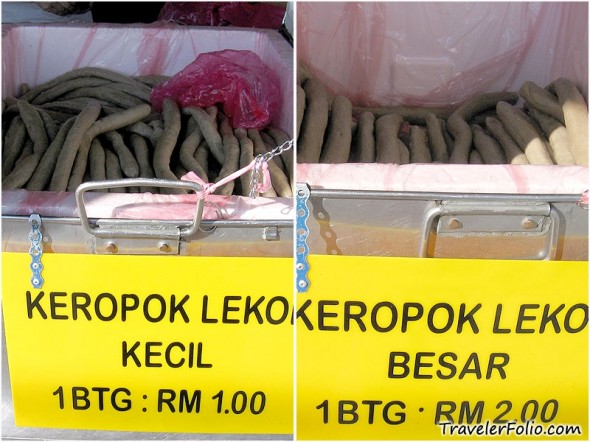 The keropok (fish/prawn crackers) are put in the sun to dry thoroughly before storage.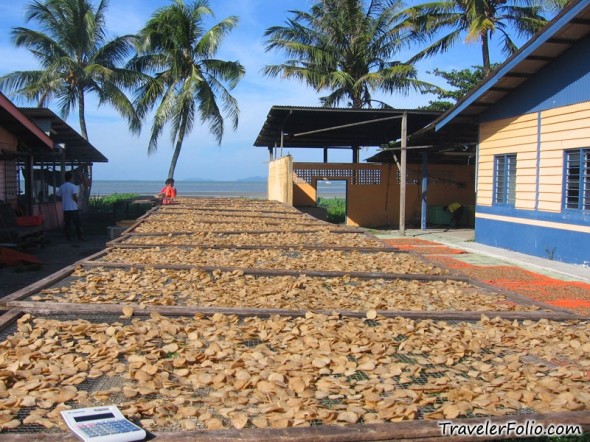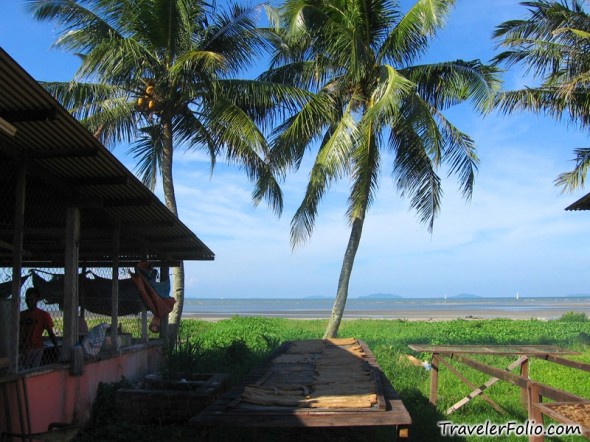 Who can resist a sumptuous mouth-watering seafood treat? One condition: a one-and-half-hour drive to Pahang (another state)! Frankly speaking, we didn't know it was that far!
Eye candies for you… and I know you are drooling now… or did I hear someone's stomach growling?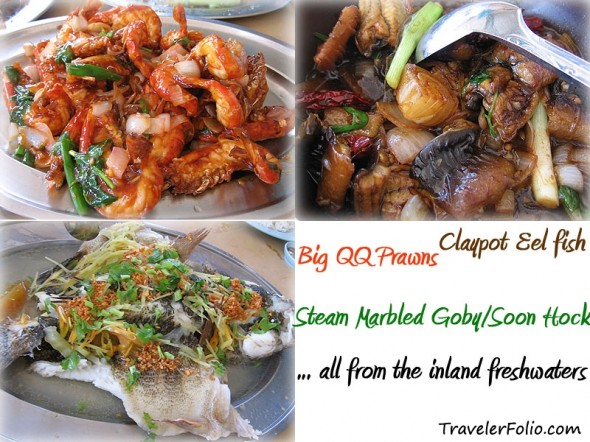 This is Vivi restaurant and its surrounding. The nearby pond contains freshwater fishes (I think :P)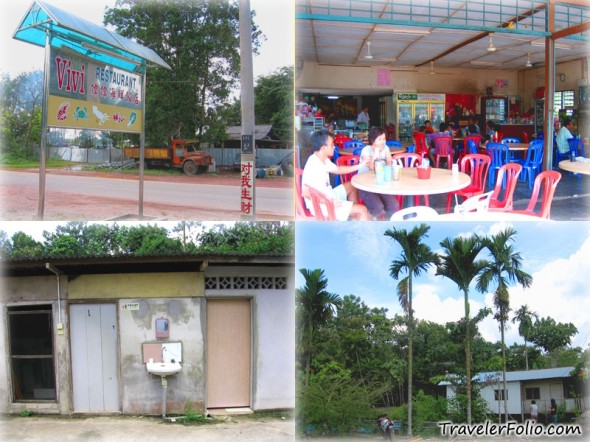 Guess what? When we were talking about tigers and wild elephants living in the deep forest of Pahang, we saw two trucks containing two big elephants hogging the narrow road in front of us! These trucks were also overtaking pillion riders dangerously. OMG, you can imagine what would happen if these humongous mammals break loose!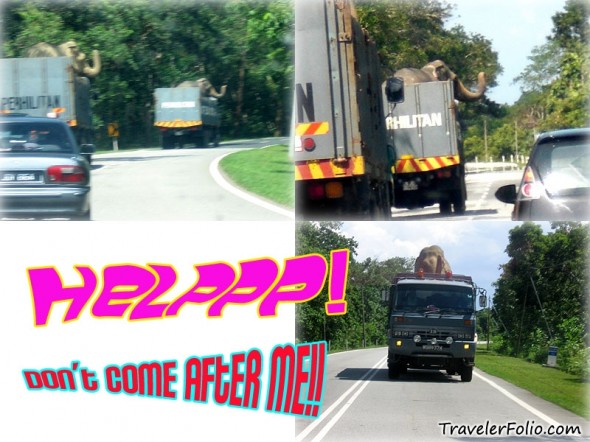 It was evening, time to go in case we got to spend long waiting time at the Malaysia-Singapore customs. This little plant isn't any ordinary plant; it definitely has the strong determination to survive, while forcing its way out of the concrete road that was once covered with sand only. However, this greenie looks abit sad when we were leaving. Let me cheer you up littlun! See you again! =D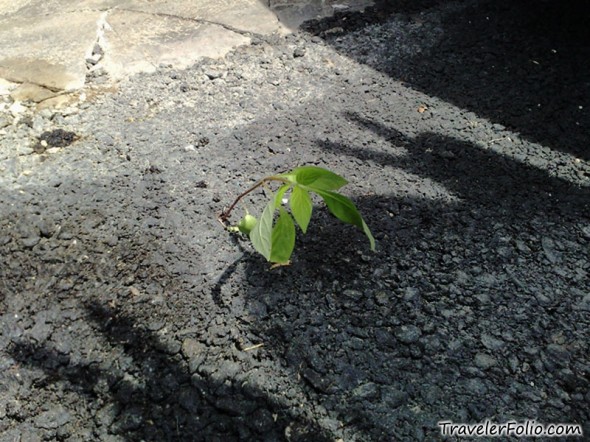 Sunshine after the rain, with rainbow connection… bidding farewell to us all.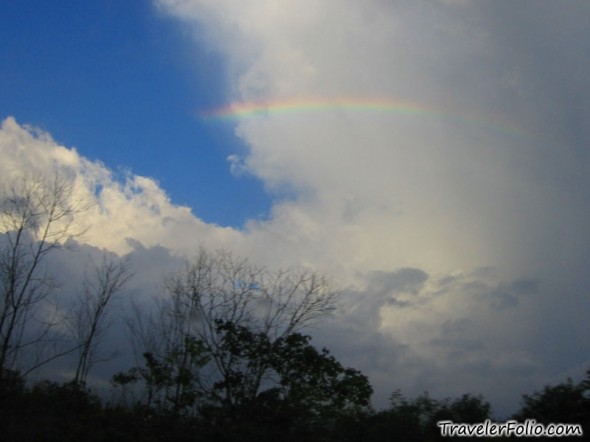 Now back to Singapore, facing the reality at the causeway jam!
Read Mersing [Part 1/2]