"Songs of the Sea" is a multi-sensory extravaganza with dramatic effects of lasers, lights, fire bursts, water jets, captivating music, pyrotechnics and a live cast. It's the world's only permanent show set in the sea. An entry fee is S$8 and the amphitheatre is located at Siloso Beach.
The show commenced with some happy youngsters dancing and singing English, Chinese, Malay and Indian folk songs of the four main races in Singapore.
The young man in white was singing by the sea when he was stunned by the vision of a beautiful sleeping girl, a princess… Zzzz …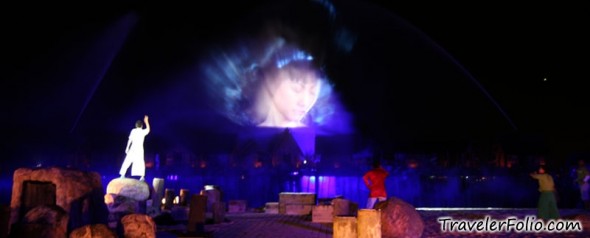 The right one is a friendly buck teeth lion fish. Soon the young man learnt that the princess was under the spell of an enchanted village.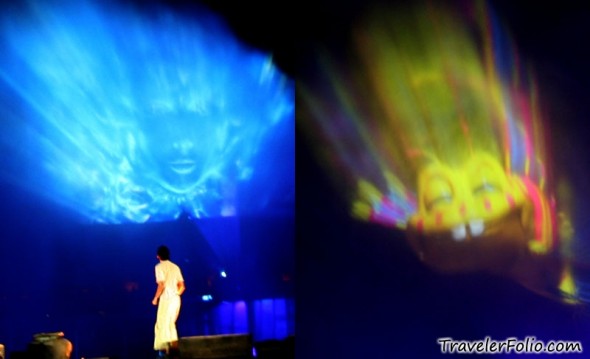 The Lord of Fire created havoc with flame bursting into the air. Didn't catch why he did that while my eye was fixed at the viewfinder of my camera. =S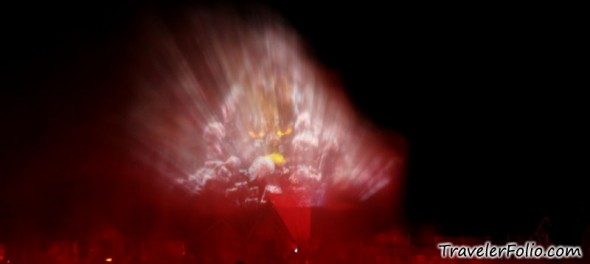 The flames leaping up to 20m!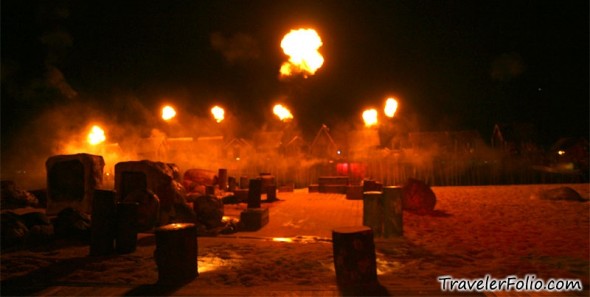 Fascinating lasers and water jets!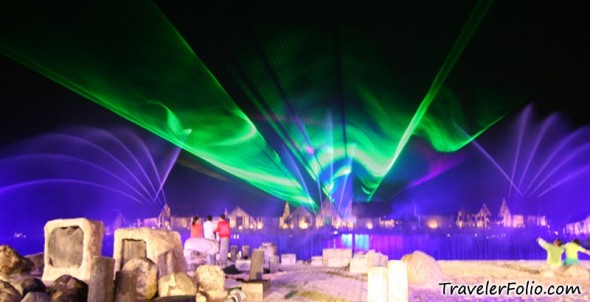 The centrepiece of the show is the row of stilt houses (Kelong structure) that recalls the memory of the old kampong (Malay village) lifestyle in Singapore.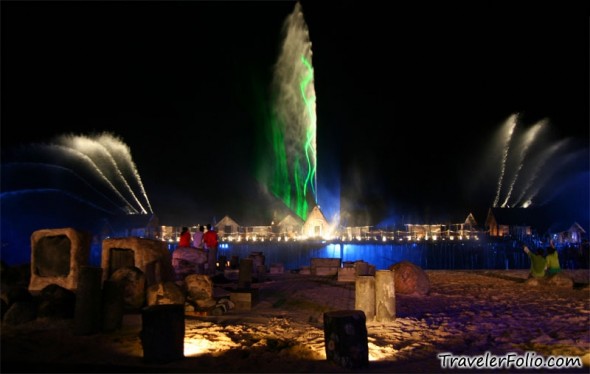 Mesmerizing display of water jets and light effects.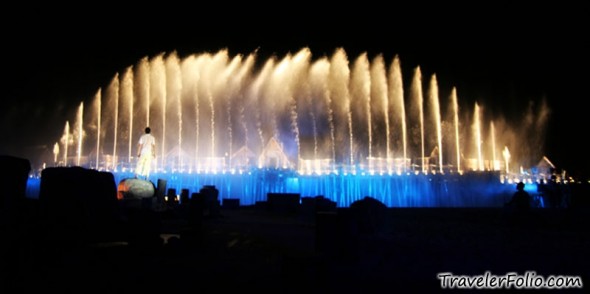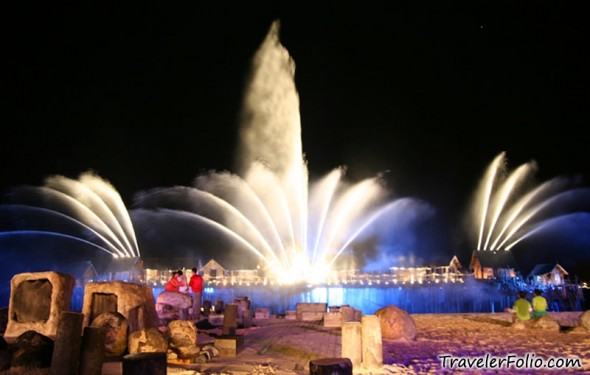 The 69 water jets can reach as high as 40m!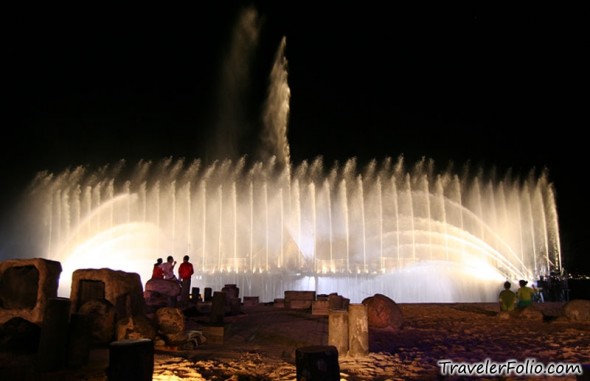 The Dazzling display of brilliant lasers, special computing imaging, water jets and flame bursts culminated with dramatic pyrotechnics.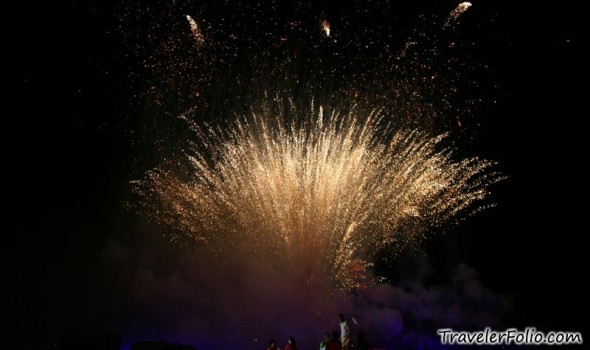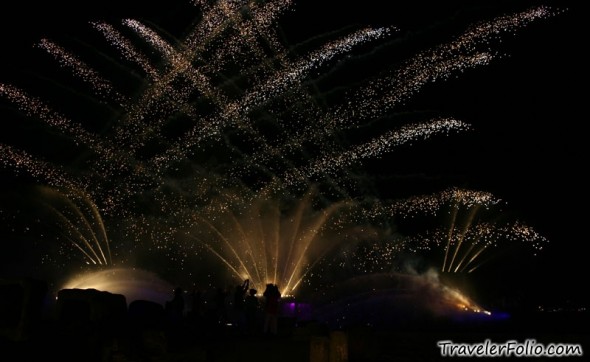 The image of the princess was showing up again, and this time, with a smiling face as she was finally awaken by the Songs of the Sea.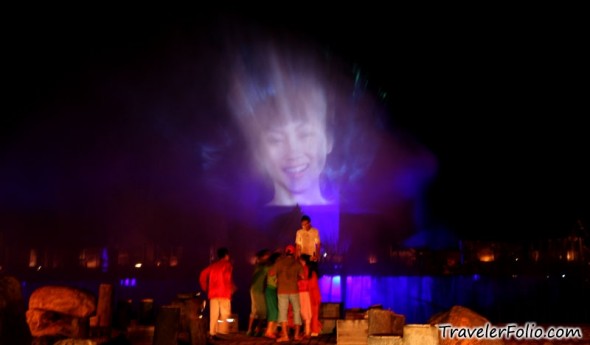 Sometimes I wish I would just enjoy any show without having my camera with me, so that I would not watch the show through the LCD display screen or the tiny viewfinder. @_@ Nonetheless, this nightly extravaganza is worth the entry fee and a great fitting end to an exciting day on Sentosa.
An exciting development is going on in Sentosa. You will see a family-oriented Integrated Resort with a casino and a Universal Studios theme park in two years' time (expected completion).
Read posts on Sentosa (Part 1/4) | Merlion @Sentosa (Part 2/4) | Sentosa Beaches (Part 3/4)