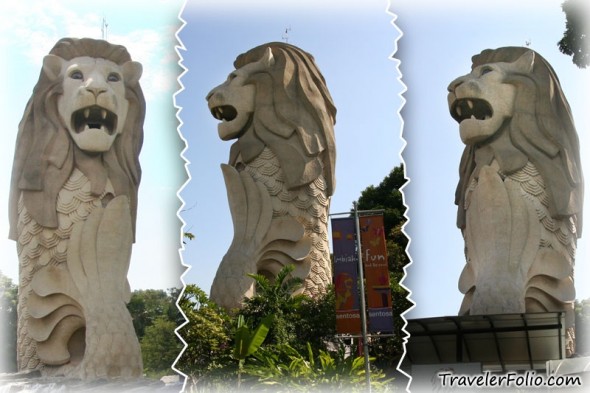 When you visit Sentosa, you will see this gigantic fierce-looking creature with a lion head and a fish body. You need not run, 'cos it's just a 12-storey high statue but is the tallest in Singapore. This imaginary creature is famously known as the Merlion, the emblem of Singapore Tourism Board. Visitors can take the lift up to the 12th floor of the Merlion statue to view the city.
The Merlion statue at the Merlion Park in Singapore mainland has a "softer" look than the fierce-looking one in Sentosa. =P Many do hope that what comes out of the Merlion's mouth is free flow of beer. You know, when the locals say, someone "merlion", it could mean someone vomits or his saliva got onto your face. XD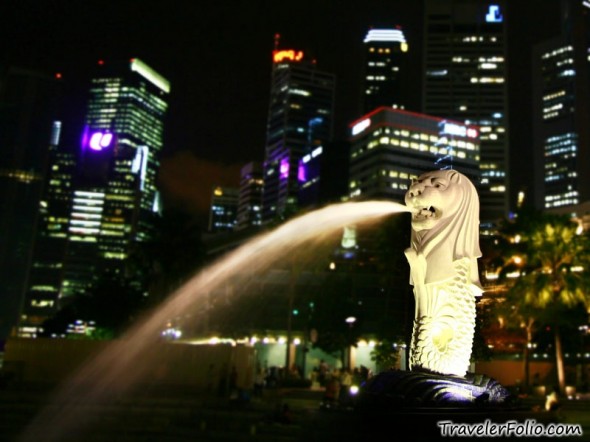 The lion head of this creature represents Singapore's original name, Singapura, which means "lion city" in Malay. The fish body recalls the ancient name of Temasek, which means "sea town" in Javanese. Back to Sentosa…. At the Merlion souvenir shop, these cute little Merlion plush toys have at least made an effort to soften the image of the fierce-looking Merlion statue. This is the first time I see Merlion has tongue! LOL!! One for S$16.90. (US$1 = S$1.51)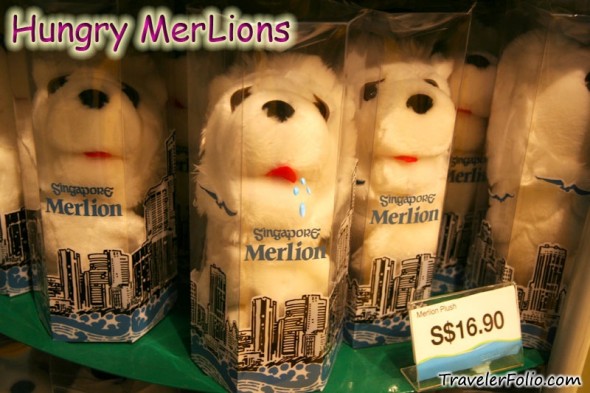 Cute toys. I don't recall seeing this kind of plush toys selling in the mainland. Hmm, now their face look like a bear and their body resembles that of a sea lion to me. LOL!!!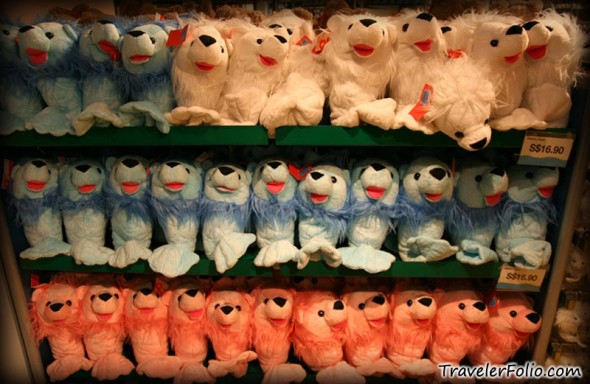 Baby Merlions with thick and messy manes. Suddenly, they look like little white mice. XD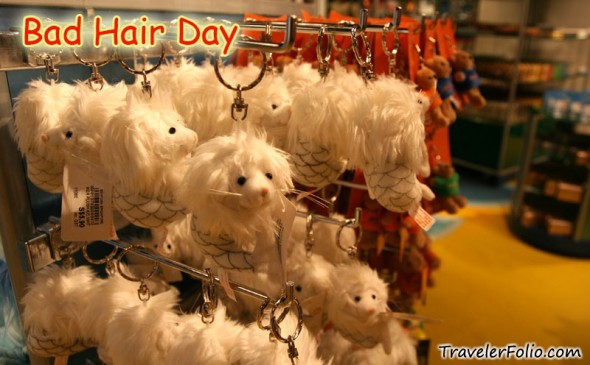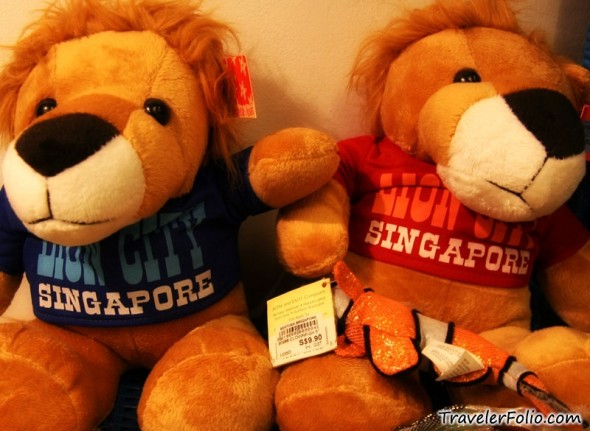 Now these are young, handsome and sporty lions. One even has a Nemo on its lap.
This mannequin is wearing the uniform of chief stewardess from Singapore Airline.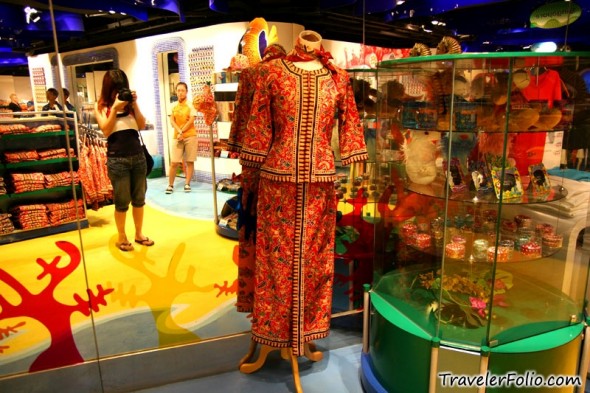 We didn't go up to the Merlion statue observation deck but one of our bloggers did.
It has been raining almost everyday in Singapore. We were really lucky to get a sunny day on our day of visit.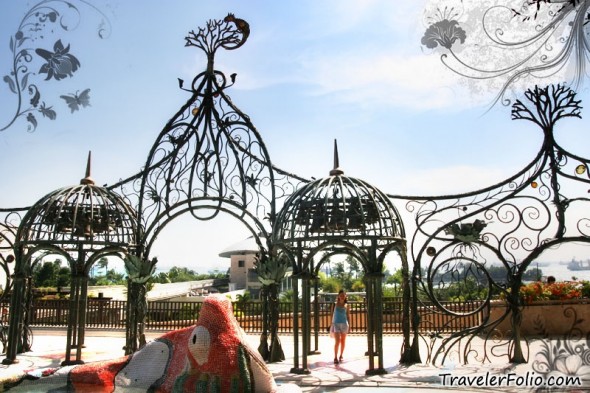 The mosaic walkway lined with water jets is the Merlion Walk, which is located behind the Merlion statue. Pardon me, she was just too thirsty after a long walk under the hot sun. XD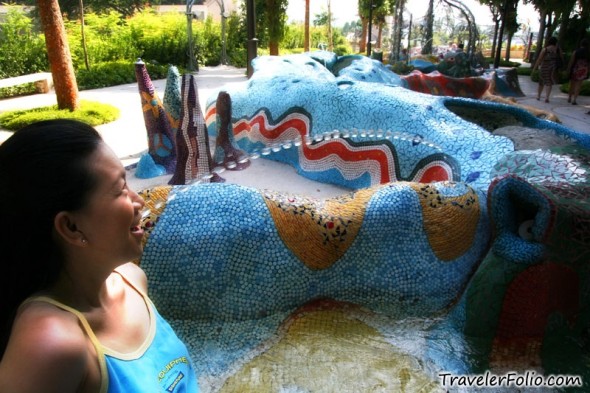 Staffs from an organisation going through team building exercise. All had to squeeze and step onto a small sheet of canvas.
Another attraction – Images of Singapore. We didn't enter as we didn't bring money that day. XD Just kidding. Images of Singapore is a journey to the very soul of Singapore, a place of cultural diversity.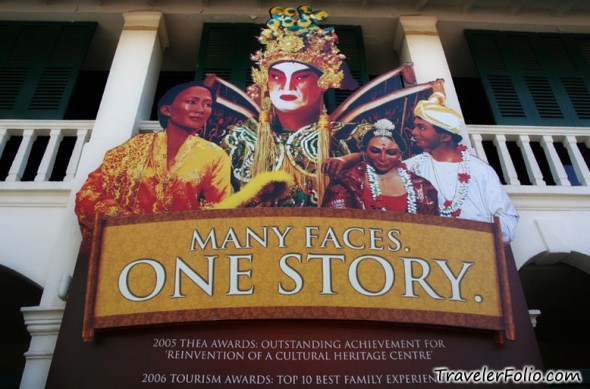 Read posts on Sentosa (Part 1/4) | Sentosa Beaches (Part 3/4) | Songs of the Sea (Part 4/4)
Also, explore the tropical oceanarium, the Underwater World on Sentosa.