I have been visiting Malaysia many times a year since childhood, to different parts of the country for food, sights, shopping and family visits.
This is a list of things to do in Malaysia:
1. Cuisine / Culinary / Food / Fine Dining / Street Food /
A trip to Malaysia is synonymous with a gastronomic journey for a foodie like me. Somehow I have an insatiable appetite in the food paradise! Forget that diet and embrace the yummilicious delights. Thanks to the cosmopolitan mix of Malay, Chinese, Indian and other ethnic groups, you can find an extensive array of cuisine and street food in cities like Kuala Lumpur, Penang and Ipoh. Literally, there are food trails all over Malaysia!
Street food is part of the culture in Malaysia. Below is the list of popular street food that shows only the tip of the iceberg:
Malay food – Nasi Kandar, Nasi Lemak, Satay, Mee Rebus
Chinese food – Chicken Rice, Penang Laksa, Char Kuay Teow, Bak Kut Teh
Indian – Roti Canai, Chapati, Banana Leaf Rice, Fish Head Curry
Not forgetting to mention some of my favourite desserts and beverages like chendol, ABC ice kacang, teh tarik and Ipoh white coffee!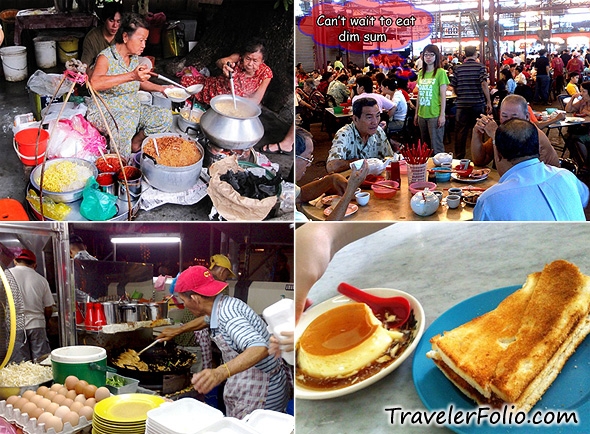 2. Beaches / Islands / Resorts / Water Sports / Dive Sites
The East Coast of Peninsula Malaysia is where you can find pristine beaches with white powdery sand, crystal clear waters and marine parks. Some of the premier island getaways are Redang, Tioman, and Perhentian.


Nonetheless, Sipadan of Sabah in East Malaysia is one of the island destinations I wish to leave my footprints. It's one of the best dive sites in the world that is teeming with a rich biodiversity of marine life from hammerhead sharks, stingrays, barracudas, to turtles and the most bizarre-looking fish. Also, head out to Layang Layang or Lankayan to appreciate the "Jewels of the Borneo Banks".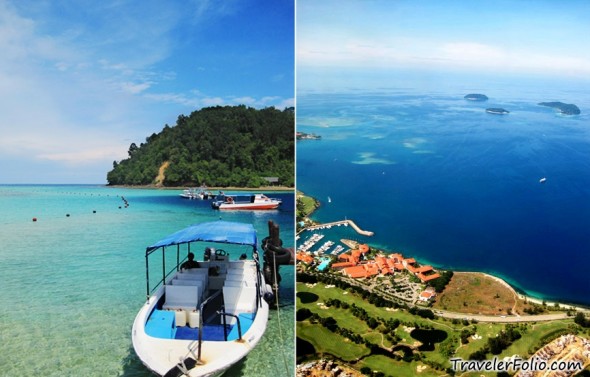 3. Mountains / Climbing / Adventure / Rainforest / Jungle / Wildlife / Adventure / Eco / Caves
Standing at 4097m above sea level, Mount Kinabalu in Kota Kinabalu, Sabah is the highest peak in South East Asia.
The national parks in Malaysia can be dated back millions of years. Taman Negara, the 130 million years old rainforest forest national park, is known as the oldest tropical rainforest in the world and that surpassed those of Congo and Amazon. For the adrenaline junkies who love adventures, wildlife experience or even eco tours, the national parks of Malaysia are sure to etch unforgettable memories.
About cave exploration, Gunung Mulu National Park in Sarawak has the largest cave passage in the world — Deer Cave. It is a must-visit for caving activities. Besides, the Clearwater Cave is Asia's longest cave; the Sarawak Chamber is the world's largest cave chamber (that can house 40 Boeing 747 Aircrafts); and the Great Cave and Painted Cave in Niah National Park were inhabited by prehistoric men 40,000 years ago!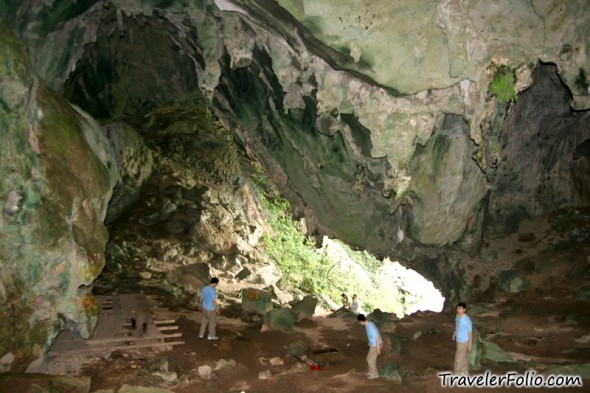 Panching Caves, Kuantan-Pahang.
4. Religious and Modern Architecture
Petronas Twin Tower (the tallest building in the world before it was displaced by Taipei 101) has two towers that both stand at 1480 feet with 88 storeys. The connecting sky-bridge on the 41st floor offers a magnificent bird's-eye view of the city of Kuala Lumpur. Daredevils can even do a BASE jump from the top of the towers.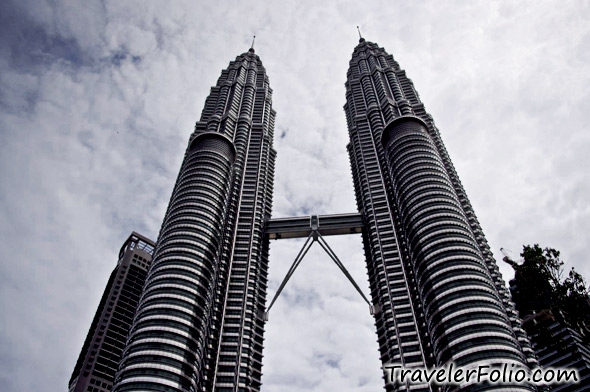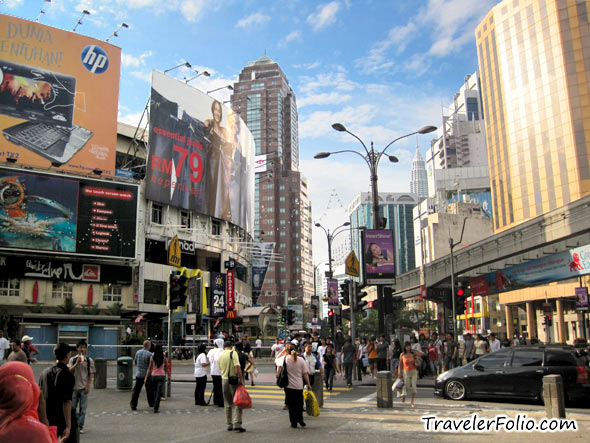 The National Mosque (Masjid Negara) in Kuala Lumpur is an imposing state-of-the-art architecture that features a 73-metre high minaret and an 18-pointed star concrete main roof that looks like an ginormous umbrella. The holy ground is dotted with reflecting pools, fountains and lush green gardens. The National Mosque is a significant icon of the country's peaceful independence from the British Government.
Kek Lok Si in Penang is the largest Buddhist temple in Southeast Asia. The finely-crafted temple is staggered on the hillside overlooking Air Itam. With its newest addition of the tallest Guan Yin statue, this is a must-visit for postcard-esque views, especially in the nights when the colourful lights are turned on.
Batu Caves, located not far away from Kuala Lumpur, is a limestone hill with caves and there you will find one of the most famous Hindu shrines outside India. Stare in awe the 141 feet high gold-painted statue of the Hindu deity – the tallest statue of Lord Murugan in the world. Be prepared to climb 272 steps to reach the caves for the ethereal naturescape that dates back to 400 million years old.
5. Historical Site / UNESCO World Heritage Site
Malacca, the historic state of Malaysia, is one of Malaysia's most visited destinations. The colonial period architecture reflects the Portugese, Dutch and British influences. Famous attractions include the A'Farmosa fortress, Stadthuys, Christ Church and St. Paul's Church.
Another heritage site that found its way on the UNESCO heritage list, Georgetown in Penang has a diverse collection of Straits Chinese clan houses, temples and monuments that bear the evidence of a modernized city packed with historic marvels.