Visit the bizarre limestone cave in Ipoh that let imagination running wild – "Kek Lok Tong" (极乐洞; Cavern of Utmost Happiness).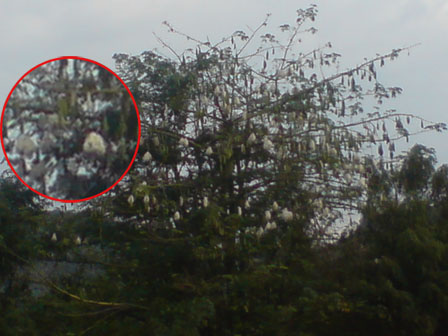 When we saw this big cotton tree. Can you see the cottons hanging on the branches? Anyone knows what is the real name of this tree?


Three children joyfully sticking out of the car roof and waving at everyone on the road.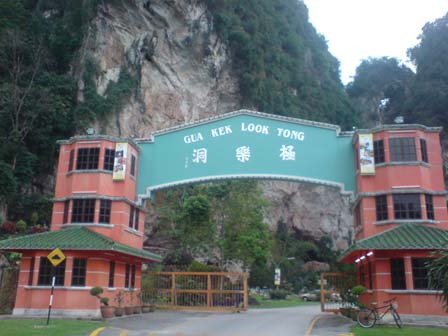 The entrance to the cave temple – "Kek Lok Tong". It is a limestone cave with karstic formation around it. It has a cleaner, quieter and more cooling environment and I personally think it has the best scenic cave view among other caves in Ipoh.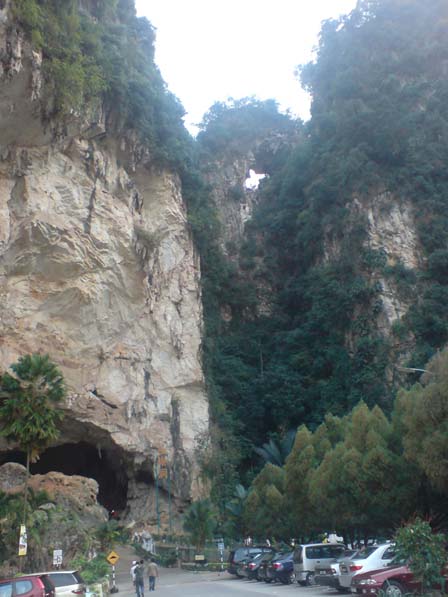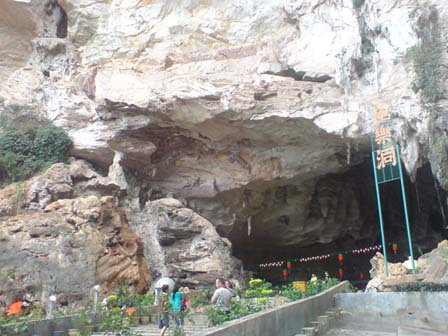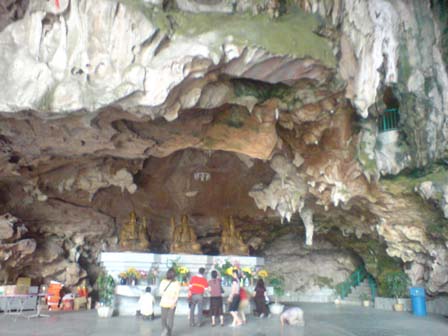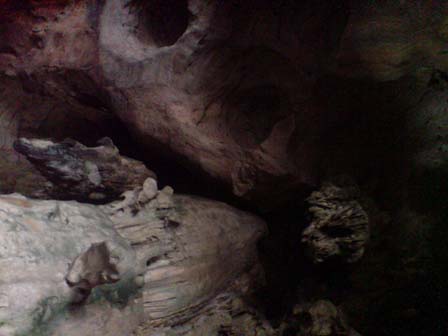 Spot a stone formation that looks like a rat here. Melissa spotted it first. (Photo taken upward) Hint: See left side. It is "coming" out of the "burrow"and has a long "nose".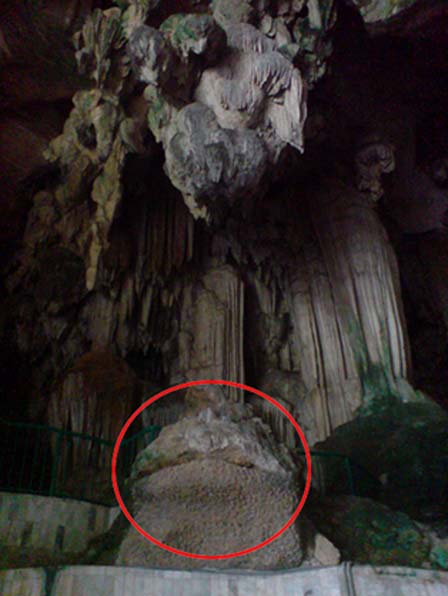 Does it look like a toad? (See circled.)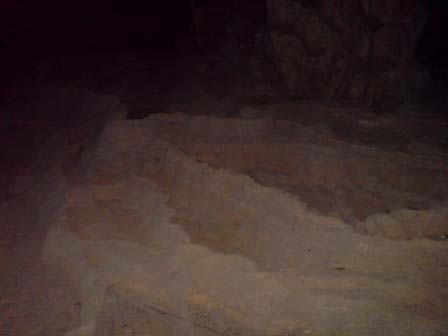 There used to be lightings producing special effects on the karst formations. But that day, it was quite dark without much lightings. So, use your imagination! Below is a crater-like formation.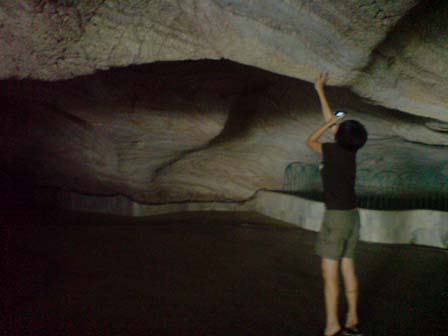 Melissa checking out the texture of the cave.


Left photo: Cave lines. Right photo: A black hole on the cave ceiling.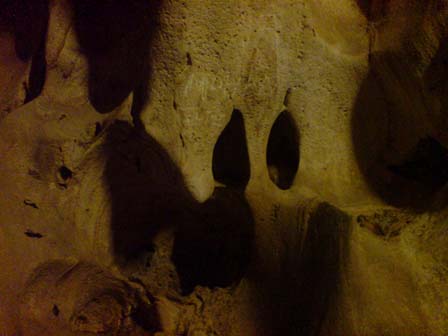 Let your imagination runs wild on these karstic formations.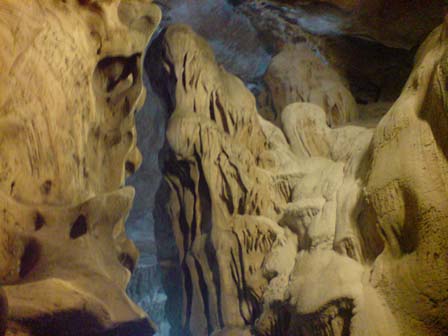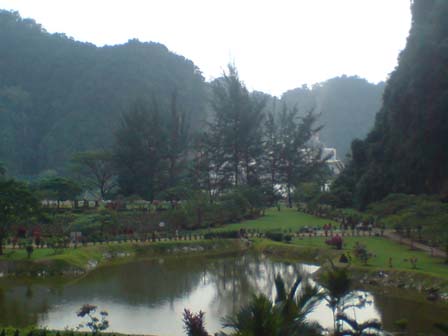 The other side of the cave, or "exit", overlooking the most scenic view among other caves in Ipoh. There are many monkeys too. (Note: The cavern closes at 6:00pm daily.)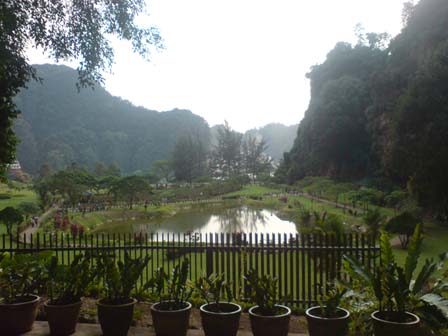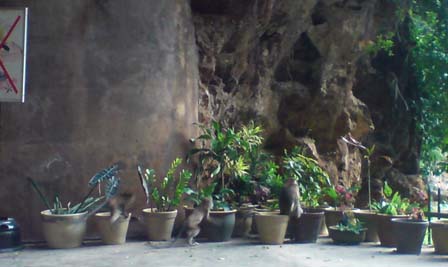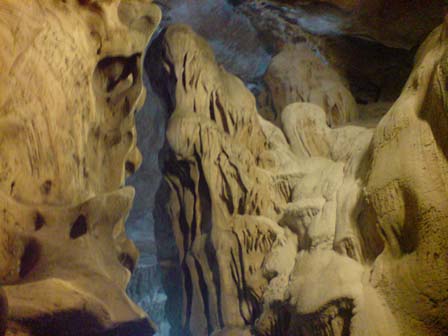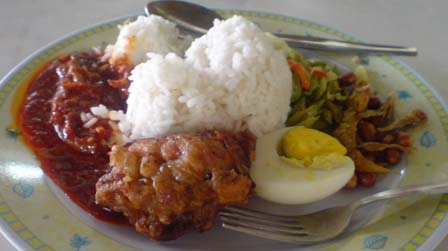 And all about yum-yum!


We went to Jusco shopping mall. Ipoh city is always very crowded with people who return home from other states and countries for festive seasons; and Jusco is the newest shopping establishment is that area.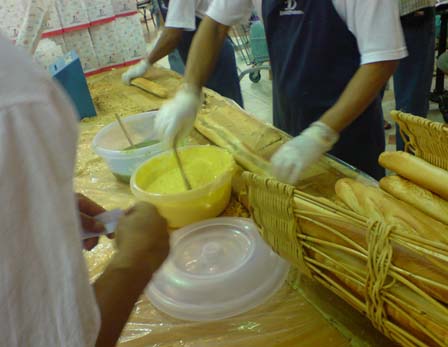 All time favourite: Loaves of long bread at Delifrance. The breads are always hot and crisp straight from the oven, and filled with Kaya and butter. They are appetizing, but one needs to be extra careful of the Kaya and butter dripping from the bread. Cheap and good!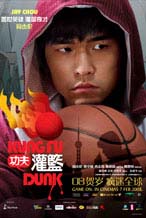 Melissa wanted to watch CJ-7 (Hong Kong movie starring Stephen Chow) but it was selling like hot cakes and all seats were filled up except those midnight slots. So in the end, we bought tickets for KUNG FU DUNK (功夫灌篮) Hong Kong movie starring Jay Chou. Guess what? We would be watching the movie the next day at 11:00am, the only slot left. If not for Melissa and her friends who were going for the movie, I guess I would prefer to laze in bed!
The movie ticket was cheap. It only cost RM6 for morning show. Melissa bought five tickets for her friends and that summed up to be only RM30. I told her, in Singapore, we could only buy 1 ticket for a weekend movie for the price of that!
We drove to New Hollywood kopitiam (next to Hollywood kopitiam), a place where I crave for Mee Jawa. But too bad, the stall was closed.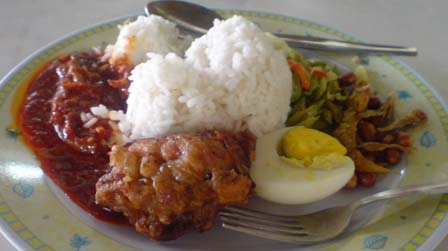 I ordered "Wan Tan Hor" (flat rice noodle with a thick gravy mixed with egg). It was quite tasty. And Melissa ordered "Yong Tau Fu" (in red bowl).

Jacky's Nasi Lemak – looks good, tastes better!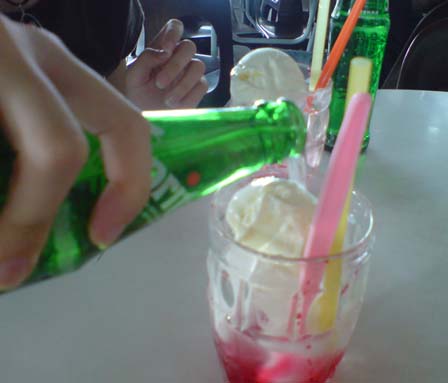 Melissa's favourite drink since a child – Ice-cream float, with Sprite. This time, I also ordered one for myself, despite that I don't like gassy drinks.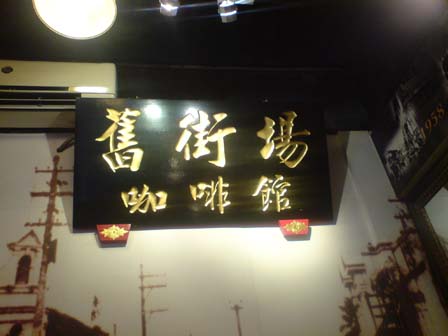 Tea break at Old Town Cafe! It is located near the famous "Hiong Piah" – Yee Hup Bakery. At least this cafe was not so crowded and we got seats. Those coffee cafes in shopping malls were usually fully occupied.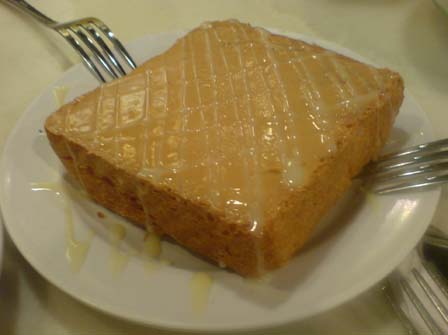 Peanut Thick Toast – It has a thick layer of peanut plus some condensed milk on the warm and crispy toast.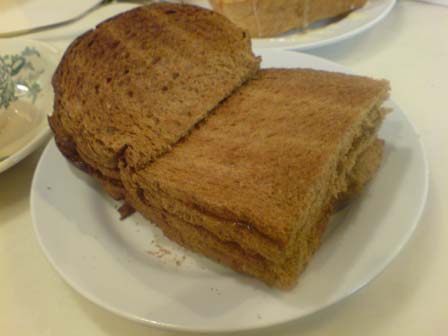 Traditional Kaya Toast – It is freshly toasted and sandwiched with Kaya and butter; so crispy that it melts in the mouth. It's much thicker than "Yat Kun" bread.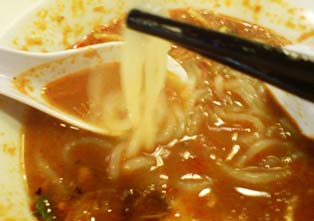 The Asam Laksa is authentically good like those in Penang. Er..hmm.. nothing much left to see.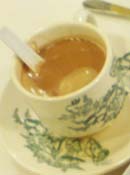 Did I miss out the coffee? Personally, I thought I tasted Irish cream in it. What more can I say? Thumbs up for Ipoh White Coffee.