The main highlight of the Phillip island tour with Gray Line is to watch the world's famous Penguin Parade – where the world's smallest penguins emerge from the ocean and waddle across the beach to return home in the sand dune burrows at sunset.
The Summerland Beach is where we can watch the Little Penguins parading around us. From the viewing stands, you can see Little Penguins swimming back to the shore during certain timing that is indicated at the visitor centre. No announcement will be made. It's advisable to be there at the beach 15 mins before the estimated time of the penguins arrival to the shore. That's where the Penguin Parade begins!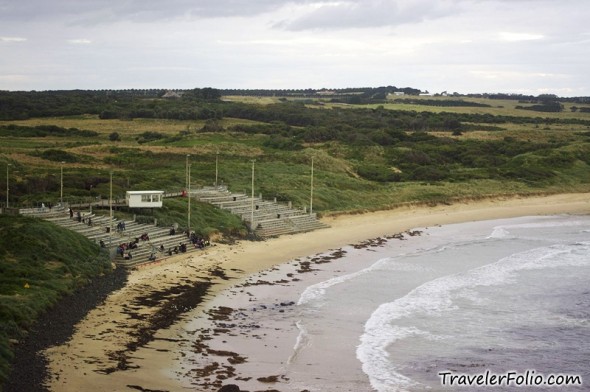 A screen that shows the countdown to penguins arrival at the beach.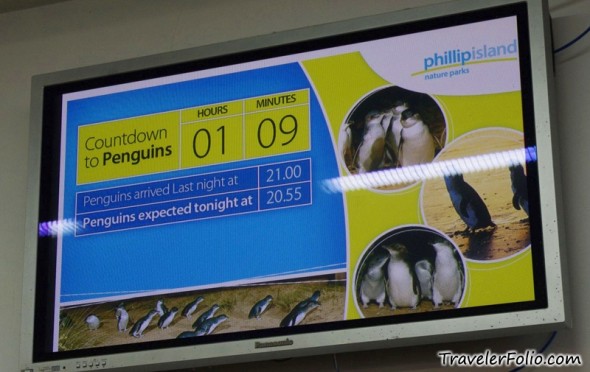 It was the Little Penguins breeding season when we were there during December.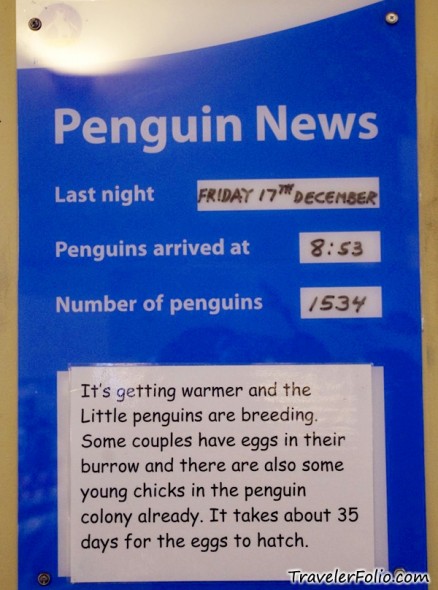 Phillip Island is the natural habitat to tens of thousands of wild Little Penguins. When the penguins return to the beach, they are waddling all over the island so visitors are advised to check under their cars for the Little Penguins that are merely as tall as 33cm.
Penguin in the bag!
A Melburnian shared with us an incident about a school kid who didn't let his mother open his bag at home after they returned from Phillip Island. The kid actually kept a penguin in his bag! The mother had to call the authority to fly back the penguin to its home.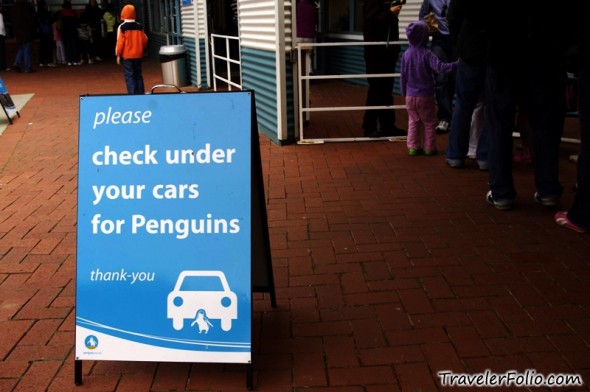 Surprisingly, the Little Penguins are not afraid of the spectators. In fact, we can see them up close from the boardwalks while they interact with other penguins, sometimes these cute little ones even fight with each other at their burrows and make lot of noise.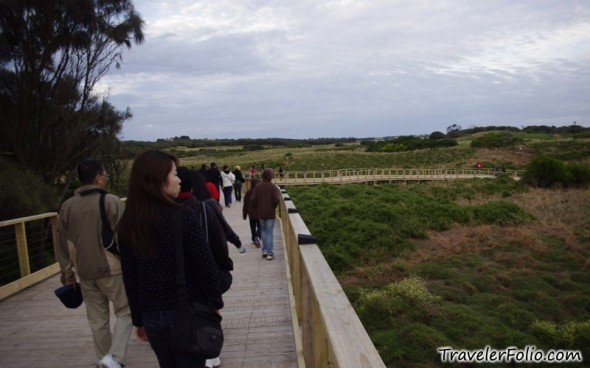 The penguin burrows are sighted all over the park.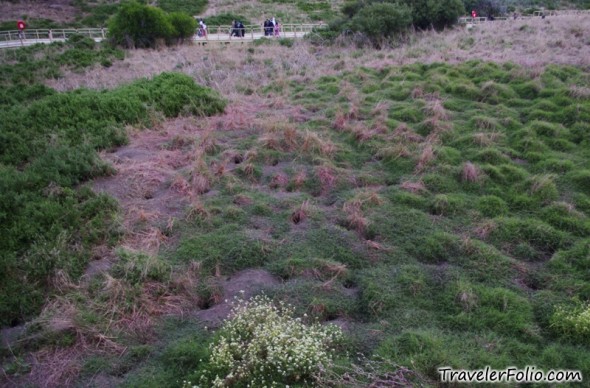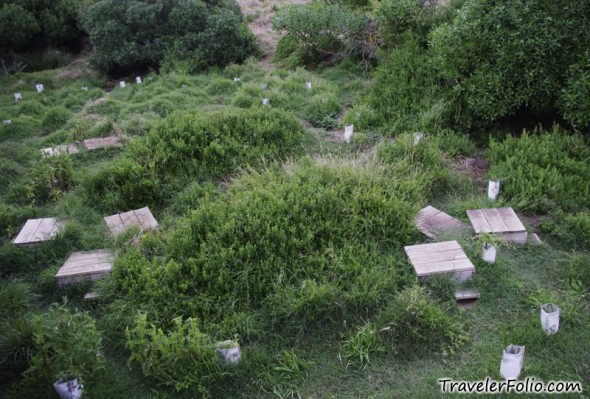 Little Penguin burrow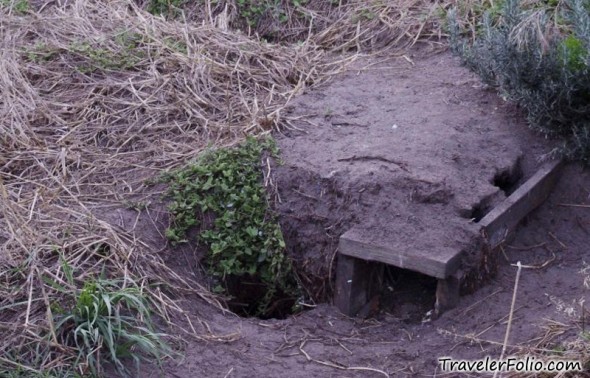 No Photography
Strictly, we are not allowed to take photos of the Little Penguins in order to protect them. So be there yourself to catch the happy feet in action right in front of your eyes. It's an amazing experience that's unique to Phillip Island.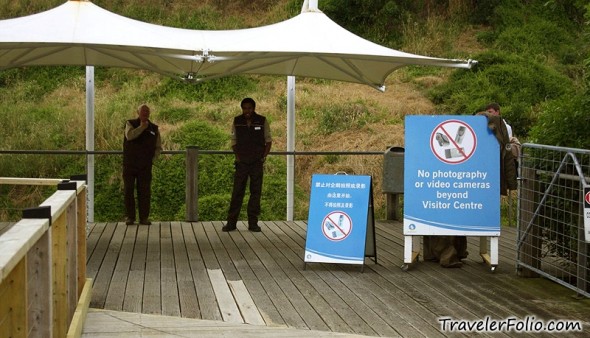 This is a poster depicting how visitors at the park can view the penguins at such a close distance.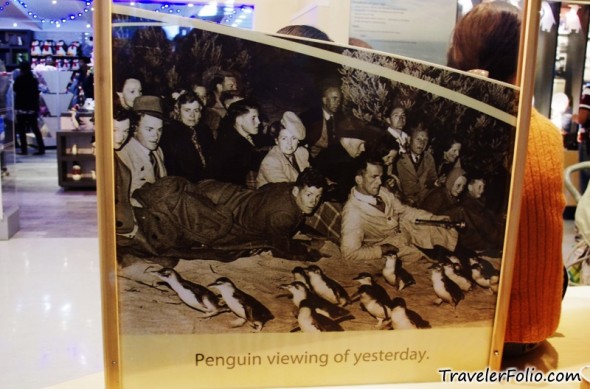 Visitor information on Penguin Parade
What to bring along
Remember to bring extra layers of warm clothing as there is no shelter at the boardwalks and it can get very cold at night as the ocean wind sweeps across the island! Also, bring a poncho/ raincoat as it may drizzle and you won't want to hold an umbrella against strong winds.
Duration: 50 mins
Hours: The Visitor Centre opens at 10am daily.
Website: visitphillipisland.com
Read all posts on Melbourne attractions, Churchill Island and Seal watching cruise during our 4 days 3 nights familiarisation trip hosted by Jetstar and Tourism Victoria.