Part of our Gray Line tour package includes a short visit to Churchill Island Heritage Farm that's accessible by a vehicular bridge from Phillip Island. The picturesque farm boasts lush green garden surroundings with clydesdale horses, sheep, peacocks, ducks, chickens and highland cattle that we didn't come across when we were in the Scottish Highlands.
Daily farm activities to catch: cow milking, blacksmithing, sheep shearing, working dogs and whip cracking & boomerang throwing.
There is also a cafe and a farm shop at Churchill Island Visitor Centre.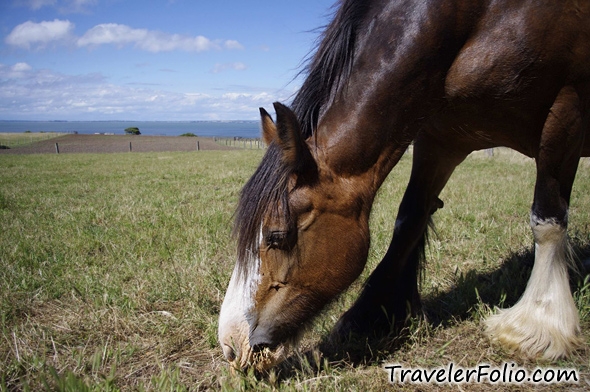 Greetings!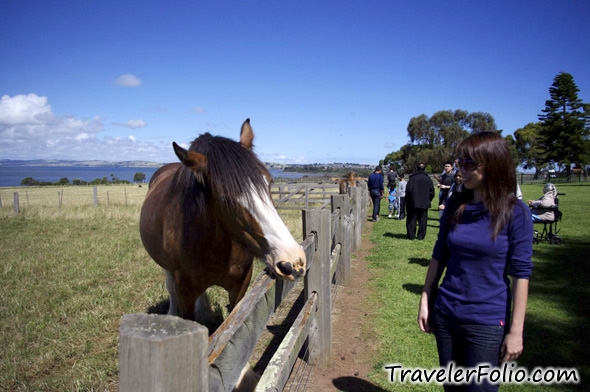 A little girl feeding the horse.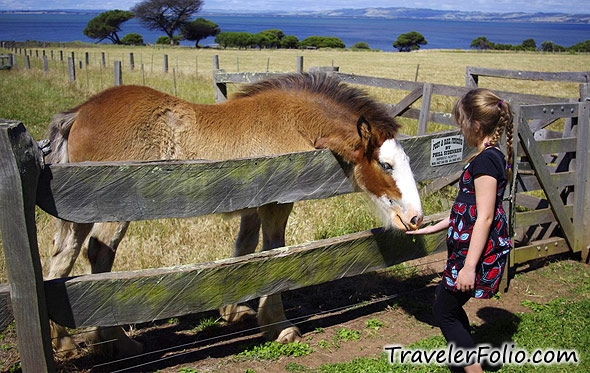 Jacky with the lovely clydesdale horse sporting the Jay Chou hairstyle.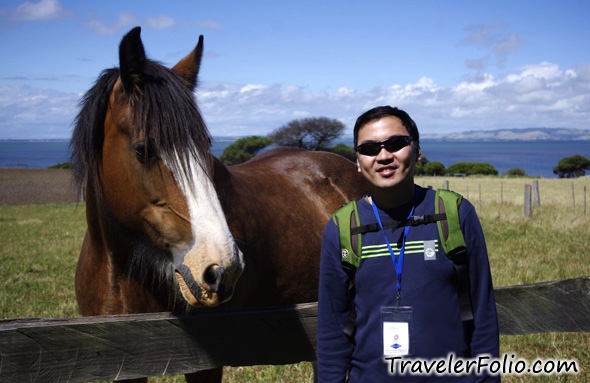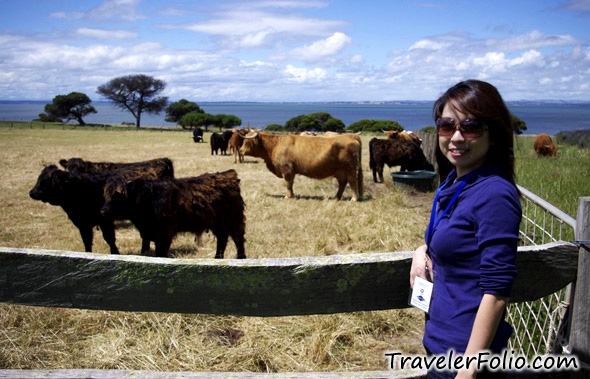 The highland cattle.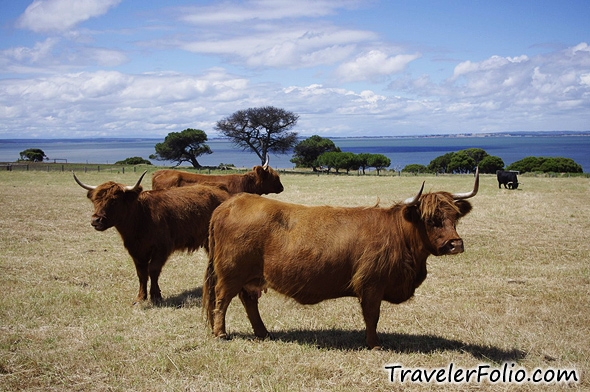 The heritage farm keeper led us into the natural habitat of the wallabies. We had to stay in a single file line and keep the noise level down so as not to disturb the wildlife.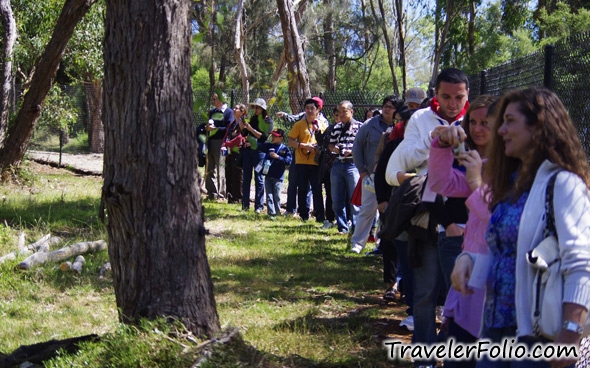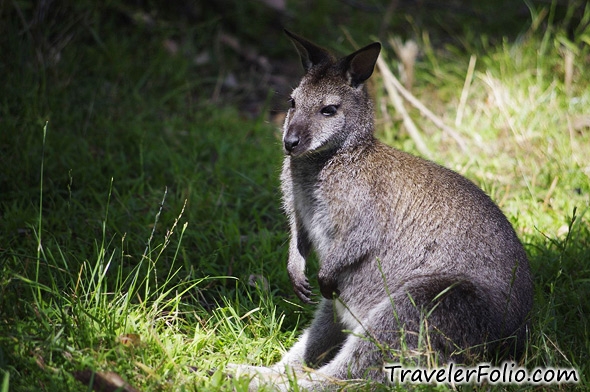 Wallabies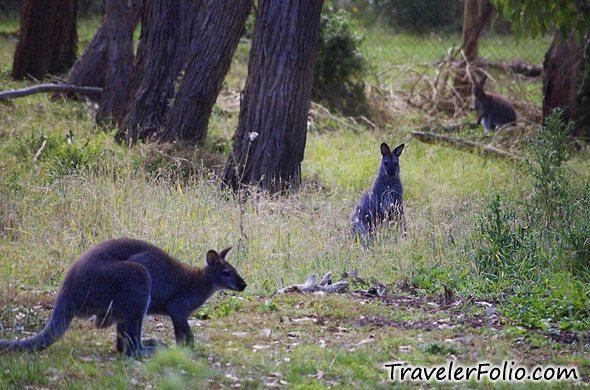 Spotted a peacock resting on a branch too.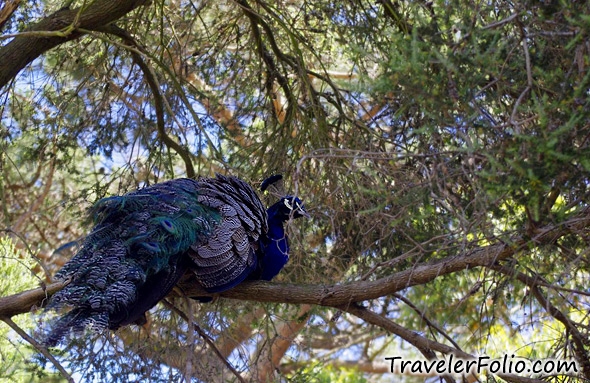 Question: Is this a magpie?
After visiting Churchill Island, we took the Wildlifecoast Seal Watching Cruise to see the world's largest colony of wild fur seals on Seal Rocks and adjourned to watch the world famous Penguin Parade in the evening.
View posts on Melbourne things to do and Phillip Island tour.