Enjoy a historic and cultural walk-through of the Wine and the Vineyard to learn about wine production in different parts of the world at the Wine Museum next to Macau Grand Prix Museum.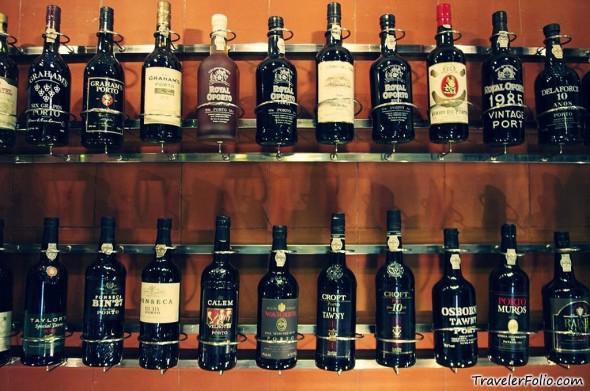 Upon entrance to the Wine Museum, visitors will meet mannequins donned in traditional costumes of different regions of Portugal. The former Portuguese colony actually dedicates this museum to Portuguese wine.
The museum is divided three areas: Historical Information depicting winemaking process through the world; Cellar-Museum displaying barrels, presses and tools used for wine production; Wine Exhibition featuring more than 1115 wine brands with the oldest being a 1815 Madeira Wine.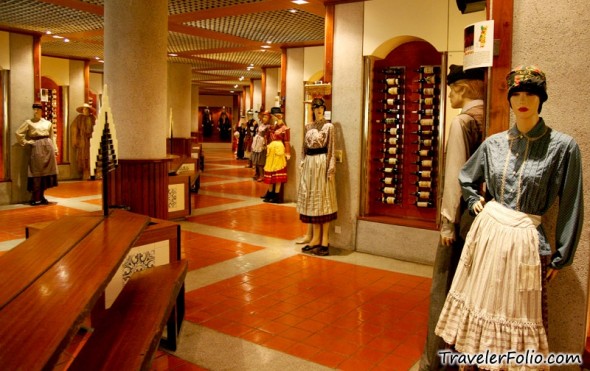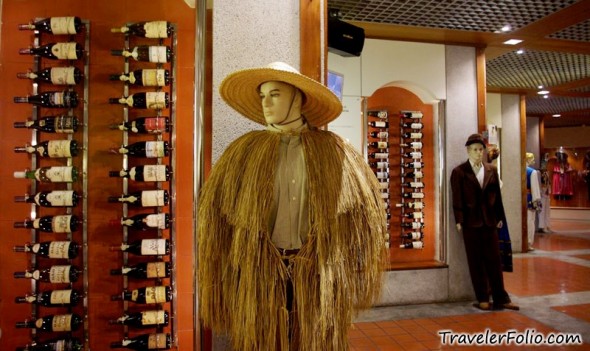 Classical blue and white Portuguese porcelain tiles depicting the winemaking process.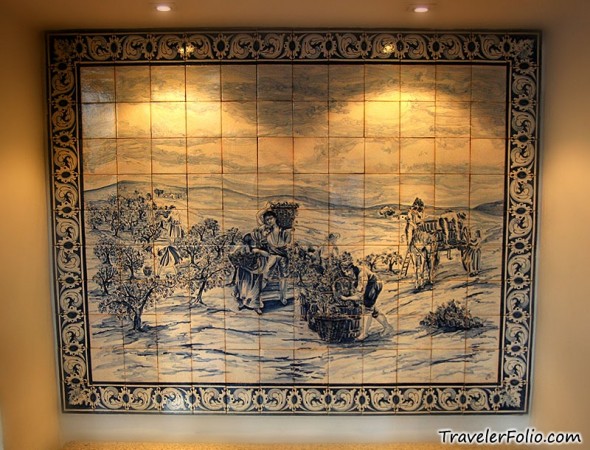 The admission ticket to the Wine Museum is inclusive of wine-tasting. What I enjoyed most in this museum tour was simply hanging around at the wine-tasting area. We could appreciate a variety of Port wines and of course, the trip is not complete without buying some unique and good bargain Port wines that you can't get elsewhere other than from the wine shop in the museum.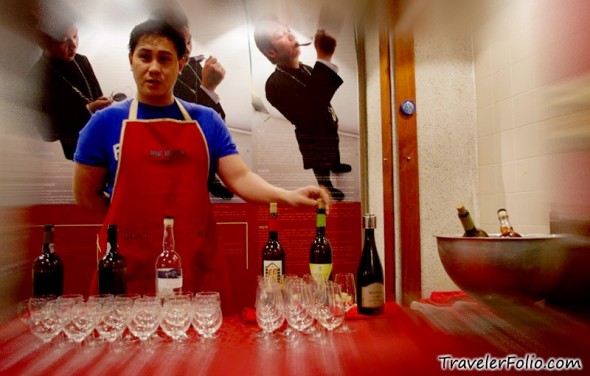 I bought a bottle of quality Port wine that only costs S$20+.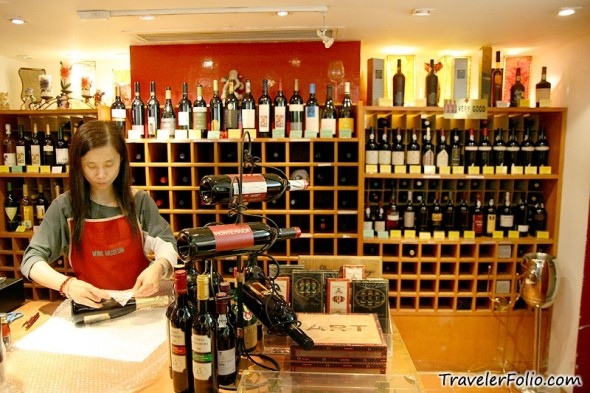 Opening Hours: Daily from 10am to 6pm. Closed on Tuesday.
Admission fee: Adult – MOP$15 including wine tasting / Between 11 to 18 years old – MOP$5 / Package Price for Grand Prix & Wine Museums MOP$20
A captivating view of Ponte de Sai Van (Sai Van Bridge) and Macau Tower while we were travelling along Ponte de Amizade (Bridge of Friendship). Currently, there are three bridges that connects Macau Peninsula and Taipa island.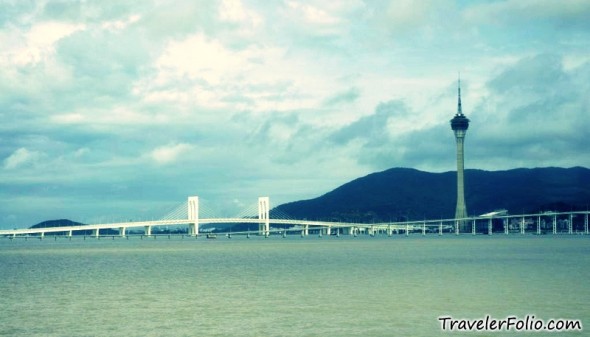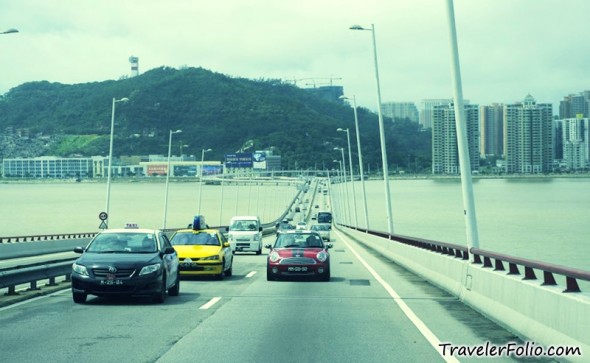 A skyline view with casino hotels, Macau Science Centre and Macau Tower on the left.
Sands Macao casino resort and the Fisherman's Wharf, Macau's first theme park.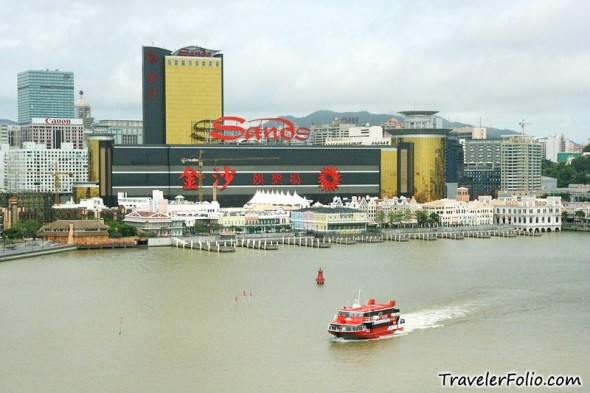 More updates on Macau are coming your way!
Read all posts file under Macau.