The state-of-art center was built like a scroll being unrolled, suggesting the dissemination of knowledge and information to the public. With the aim in mind to create a friendly and pleasant environment for promoting the understanding of science and technology to the public, the Macao Foundation invited I.M Pei, a world renowned architect who has designed many prominent architectures including the iconic Lourve Pyramid in Paris, to design Macao Science Center.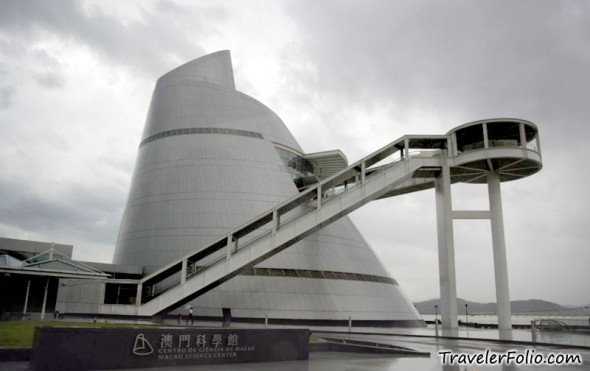 Macao Science Center is newly open to the public on 25 January 2010. The Center comprises of the cone-like Exhibition Center, the dome-shaped Planetarium for showing 3D films and the fan-shaped Convention Center use to hold meetings and ballroom events.
There are 12 galleries with permanent exhibitions and two galleries for special exhibitions. The galleries are spread along the spiral slope at the Exhibition Center, so a better way to conserve our energy for more "walking therapy" later is to take the lift up to the topmost gallery and walk down the spiral slope to explore the rest of the galleries.
The Space Science gallery is at the hall of Exhibition Center. The main theme of this gallery is the Chinese space program.
Shenzhou 7 Spaceship model.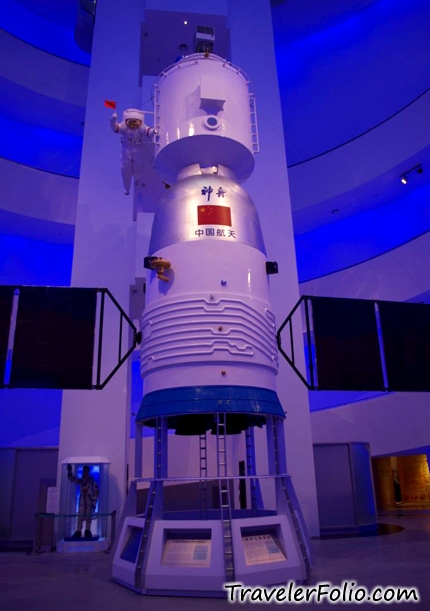 Zhai Zhigang, the first Chinese astronaut to carry out a spacewalk during Shenzhou 7 mission.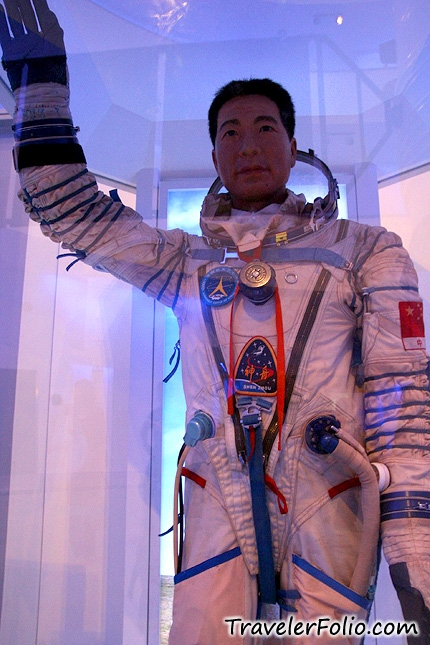 The 12 permanent galleries are categorised into four themes, namely Science for Children, Technology, Environment and Lifestyle. The galleries cover many important topics from Earth to Eco-conservation, from Sports Health to Food Science. Through the thought-provoking, interactive hands-on exhibits and multimedia presentations, visitors can internalize knowledge in a fun and stimulating way.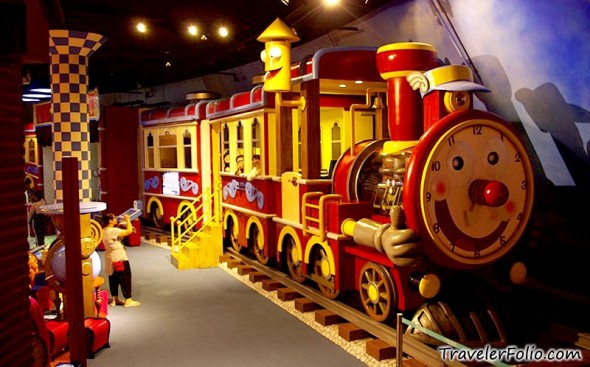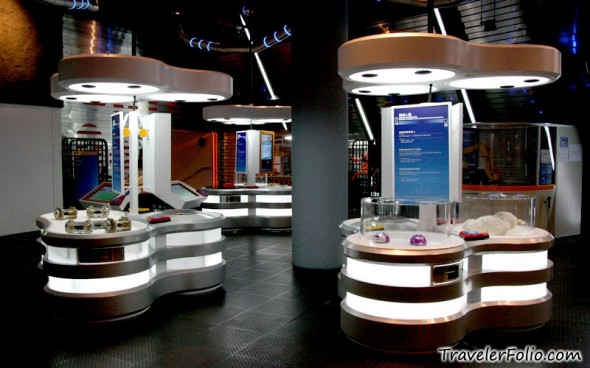 So parents, now you know of another interesting attraction for your kids to visit in Macau. Take them on an exciting educational tour to the Macao Science Center; in fact, there is something to learn and re-learn for everyone!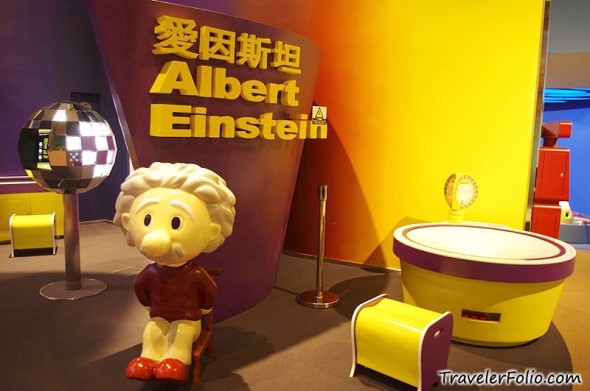 Address: Avenida Dr. Sun Yat-Sen, Macao Science Center
Opening hours: Mon – Sun, 10am – 6pm. *Closed on Thurs and Lunar New Year's Eve.
Standard tickets: MOP 25 (Exhibition Center); MOP 35/ MOP 45 (Planetarium)
Next post: Macau Tower
Read previous post: Rock your way to the City of Dreams
Read all posts filed under Macau.