I guess many of us who haven't been to Macau before might have already seen the Ruins of St Paul's before anything else on the peninsula. Photos of the famous baroque façade are so commonly printed on guidebooks, magazines, postcards and any promotional articles about the city that the image has already etched into my memory before the trip to Macau!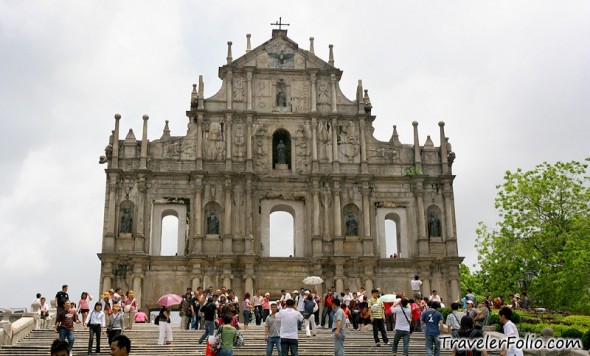 Unmistakably, the Ruins of St Paul's is part of the Historic Centre of Macau that was inscribed on the UNESCO World Heritage List in 2005. The wave-like pattern of black and white cobblestones flowing from the Senado Square will lead you to the magnificent ruined façade.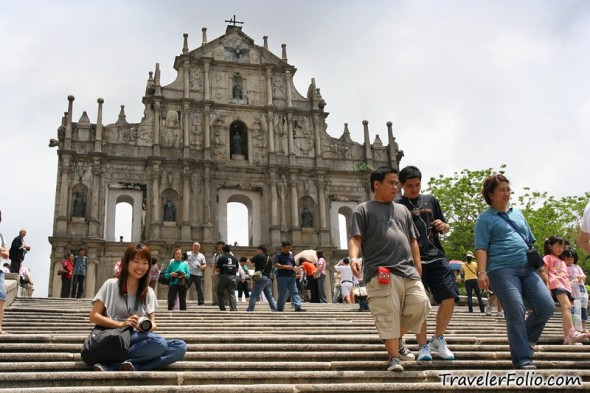 Originally known as the Church of Mater Dei (Mother of God), the 16th century church was razed by a big fire that also destroyed the Jesuit College of St. Paul's. The four colonnaded tiers with intricate carvings and the staircase are the remnants of Asia's largest church in the bygone era.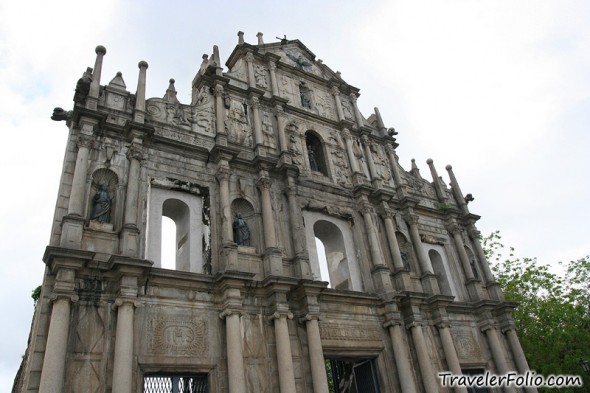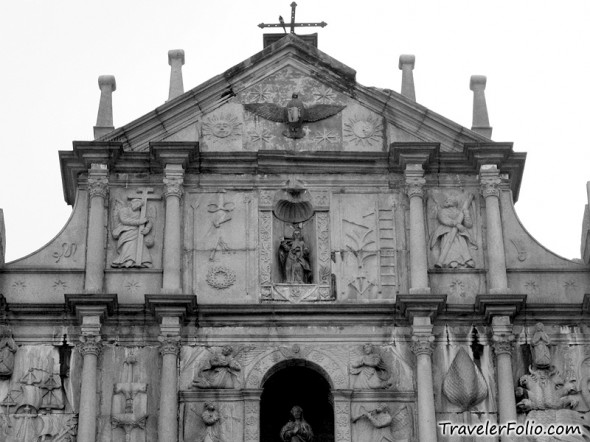 View of the old town city from the steps of St Paul's Ruins.
The Museum of Sacred Art and Crypt is at the bottom end of the inner area of the Ruins of St Paul's.
Besides Macau Tower, another great location that offers a panoramic spectacle is to continue your way up from the Ruins of St Paul's to the early 17th century Monte Fort, the first western fortress in China.
Officially opened to the public in 1966, Monte Fort has witnessed the colonial past and the modernized present of Macau. The fortress's most glorious moment was probably when it successfully defended the territory from the invading Dutch in 1622.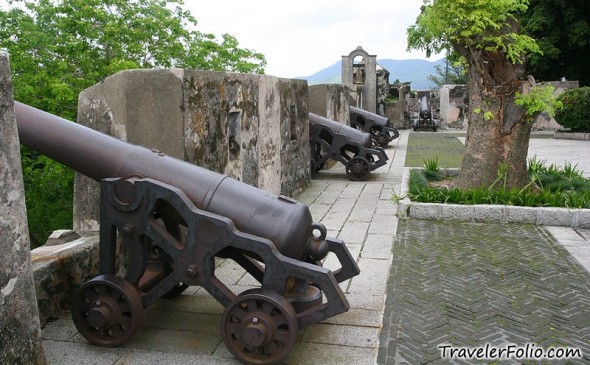 The Fortress Corridor opens from 7am to 7pm. Another attraction at the fortress hill is the Macau Museum which opens from 10am to 6pm daily except Mondays. The admission fee is MOP$15; free admission on the 15th of every month.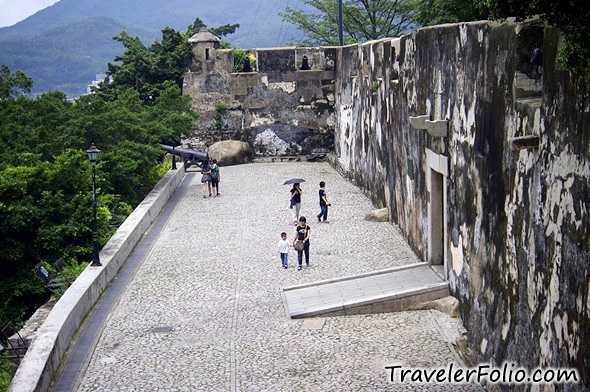 A splendid panoramic view of the old city from Monte Fort.
Rows of old houses facing the waterfront of Macau peninsula.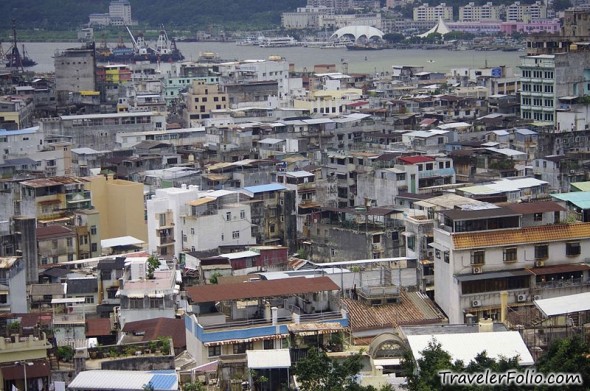 Historic sites, old houses and modern buildings all blended in seamlessly on this tiny pearl of the South China Sea.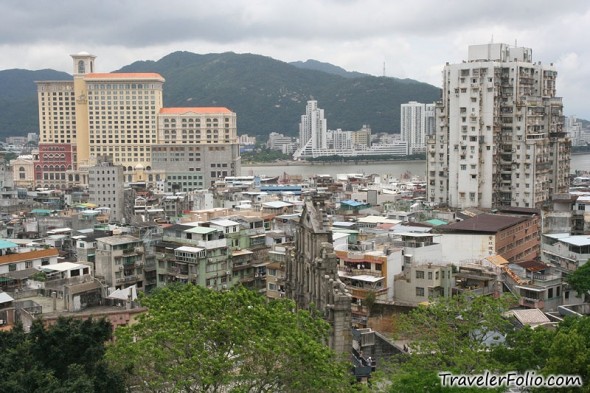 From the fortress, we could see the back facade of St Paul's Ruins.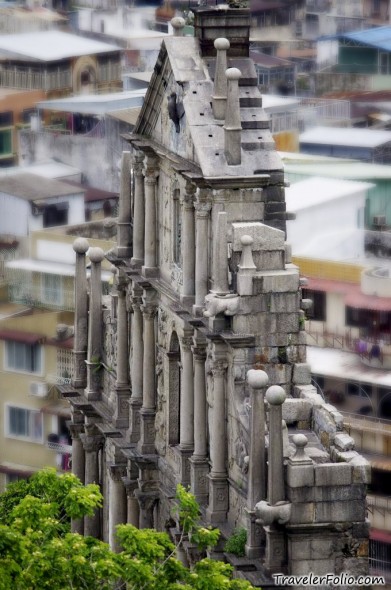 Ruins of St Paul's at night – The city of fusion still evokes old European charm in a glitzy environment where the gaming industry prevalent.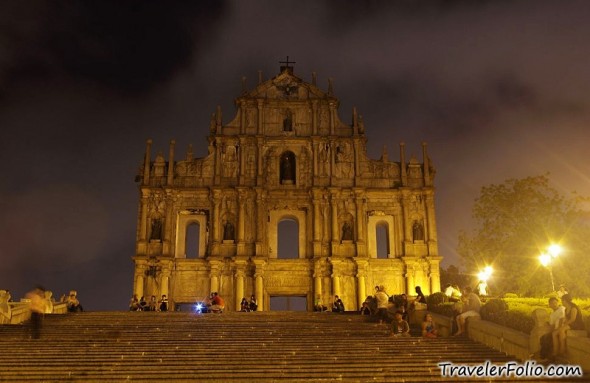 Read previous posts: Mandarin's House | Senado Square (Feast of the Drunken Dragon)
Read all posts filed under Macau.