Ever wonder why Macau is also known as the Monaco of Asia?
Each year in November, Macau Grand Prix attracts hundreds of racing drivers and riders from around the world to compete at the Guia circuit, one of the world's hardest street circuits with tight corners, long fast straights, few overtaking opportunities combined with other uncompromising challenges that demand good control and technical ability from the racers.
This world famous circuit also serves as a good training ground for Formula 3 drivers with winners making the jump to Formula 1 racing. Some of the BIG names in Formula 1 who had previously won titles and graduated from Macau Formula 3 Grand Prix are Michael Schumacher, Ralf Schumacher, Ayrton Senna and David Coulthard.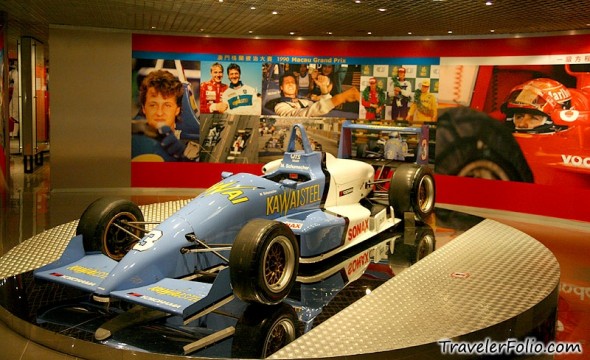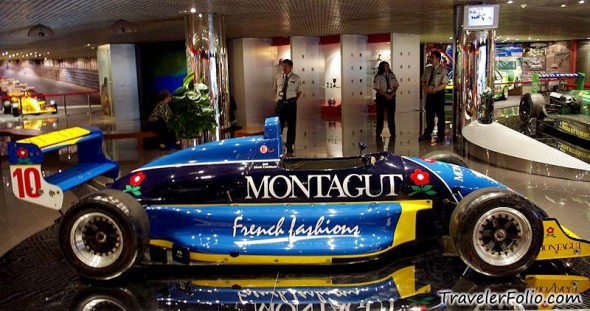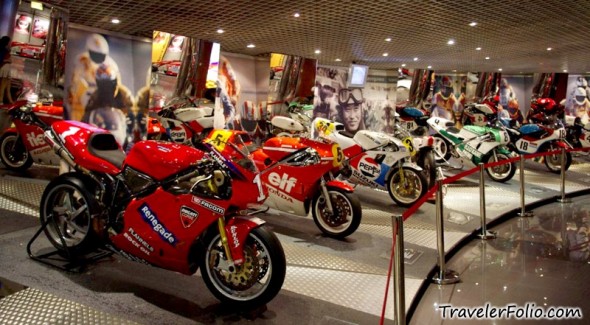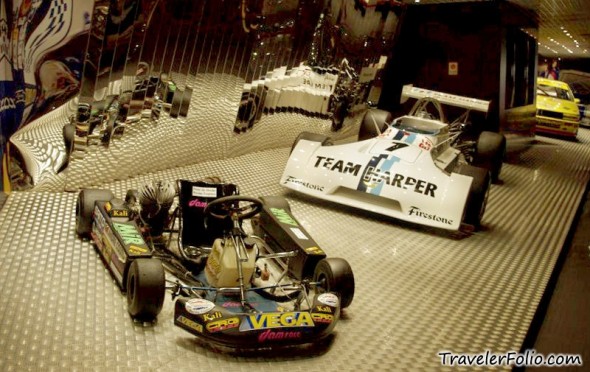 The Grand Prix Museum of Macau houses a huge valuable collection of racing machines, trophies, photographs, literature and other memorabilia to document the colourful history of Grand Prix in Macau.
If you are a Grand Prix enthusiast or someone like me who doesn't know much about motor racing, you will be overwhelmed at the big exhibition hall packed with gorgeous racing cars and flashy motorbikes that have once driven by world-renowned racers who won the Guia Circuit!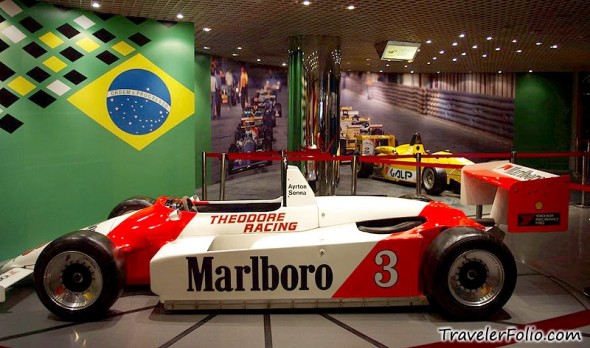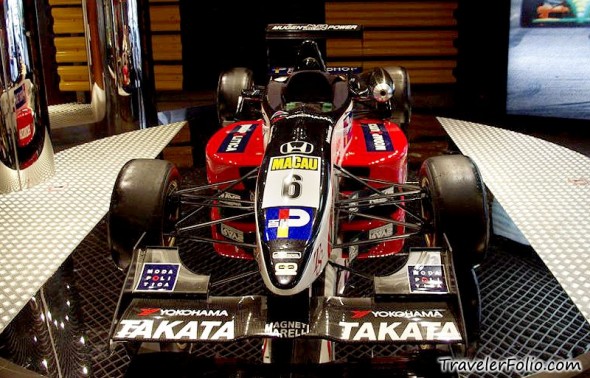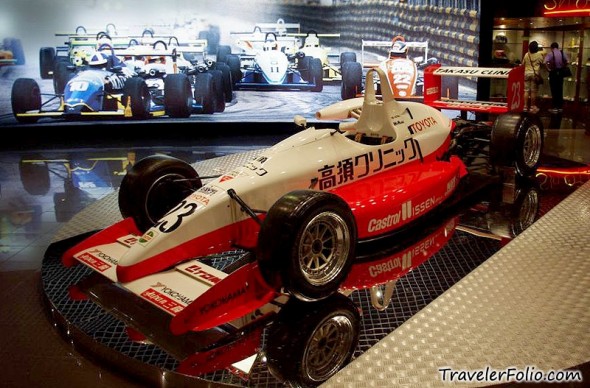 Michael Schumacher's Formula 3 race car.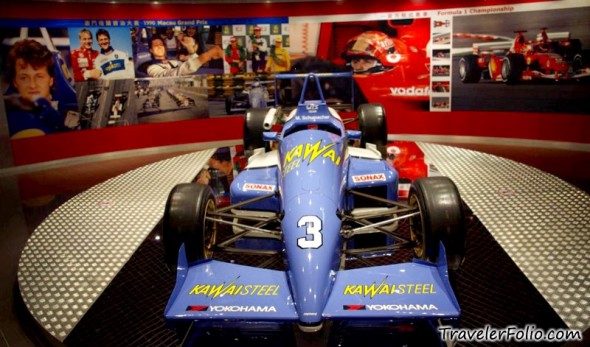 André Couto's Kart. The Portuguese racing driver started his karting career in Macau and later moved to racing cars.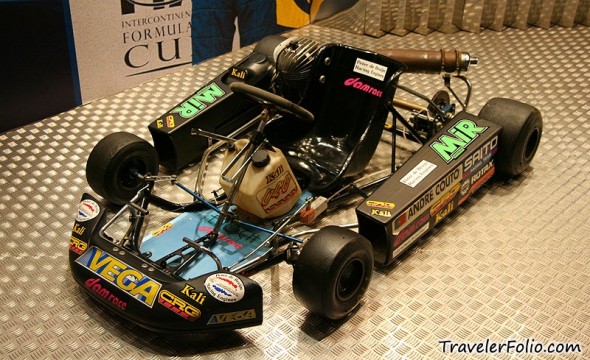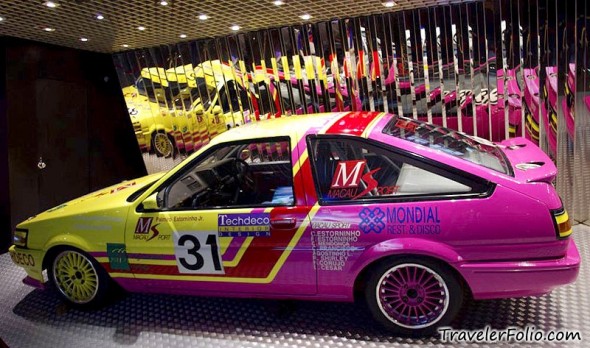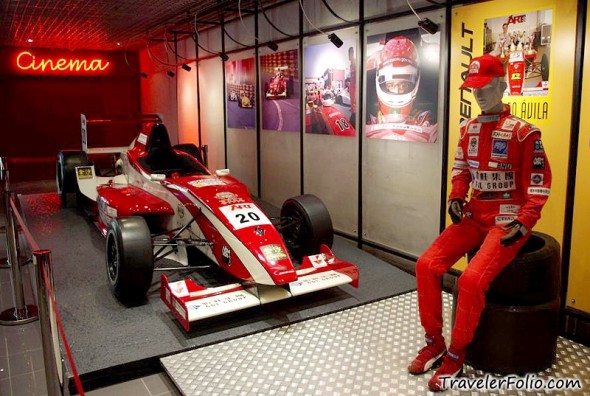 The Grand Prix rescue team.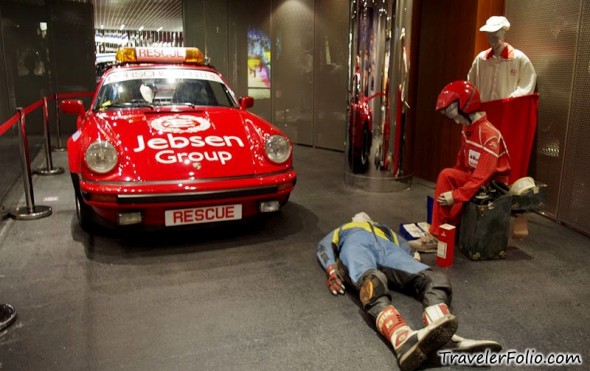 Did you know that a Singaporean racer won the 5th Macau Grand Prix in 1958? Chan Lye-choon won the race in his Aston Martin DB 3S.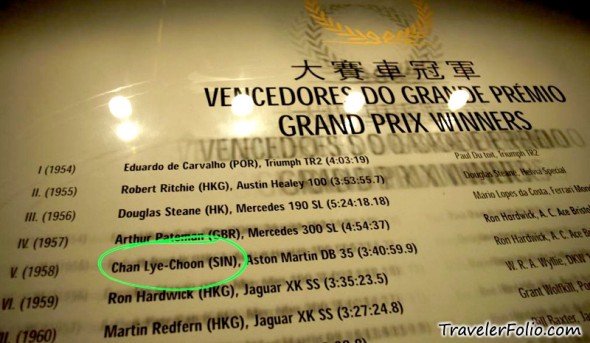 Arsenio "Dodjie" Laurel won the 1962 and 1963 Macau Grand Prix races with the Lotus 22-Ford. Sadly, he died in 1967 in a crash while trying to avoid hitting spectators. The son of a former Filipino president was the first casualty of the Macau Grand Prix.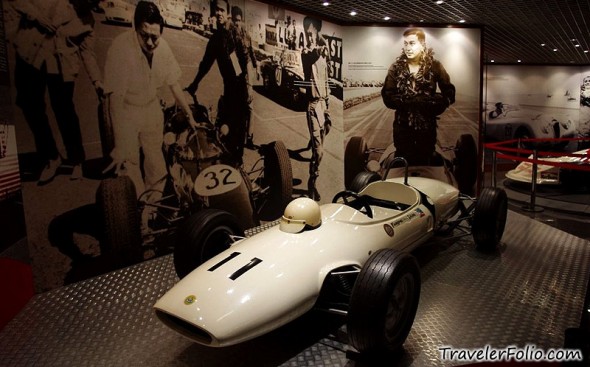 The Governor of Macao entered the Guia Circuit in this Austin Princess at official openings of the Macao Grand Prix since 1961. The vintage car was donated to the Grand Prix Museum in 1997.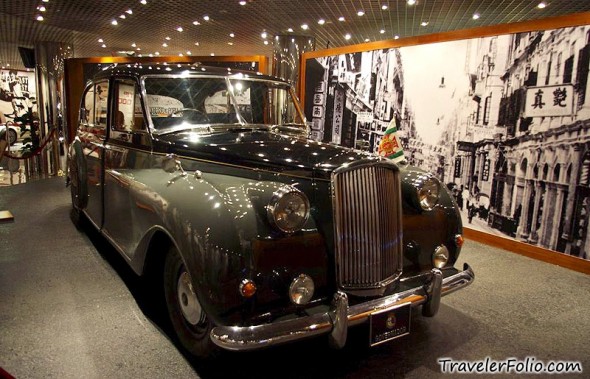 The Guia circuit model that shows the challenging tracks with long straights and sharp bends around the streets of the city. Interestingly, the Guia circuit was once the route for treasure hunt and the street circuit has not been modified since its first event in 1954.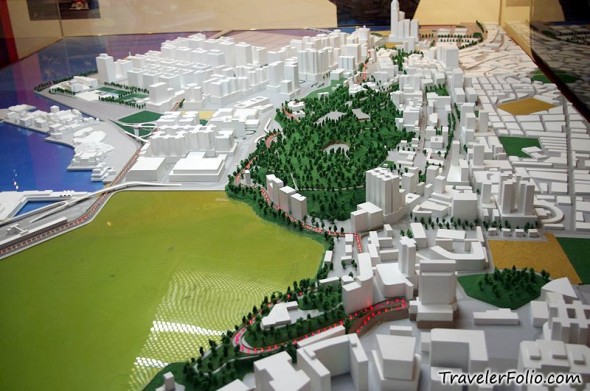 Feeling "Fast and Furious" in this race car environment? Experience extreme high speed racing on the Guia Circuit at one of the two racing car simulators. Your spectators can even watch your facial expressions on the television outside the simulators when you negotiate a sharp bend or undertake a challenge!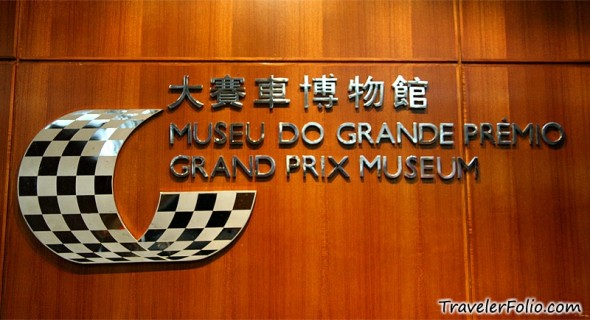 Location: Rua Luis Gonzaga Gomes, 431, basement (Tourism Activities Centre-CAT).
From Jetfoil Terminal, it's 10-min walk to the museum.
By bus: 1A, 3, 3A, 10, 10A, 10B, 12, 17, 23, 28A, 28B, 28C, 32, AP1
Opening hours: Daily from 10am – 6pm. Closed on Tuesday.
Admission fee: Adult – MOP$10 / Between 11 to 18 years old – MOP$5
MOP$20 package price for Grand Prix and Wine Museums.
Free for children under 10 years old and adults over 60 years old.
More updates are on the way!
Read previous post: Dare you jump from Macau Tower?
Read all posts filed under Macau.