Being a rather technical person, I'm not good at pouring out emotions on the blog. In the past, I always wanted to wrap up what I did on a year-end post but didn't do it. That also means I've loads to talk about over the years and it's not possible to summarize in one post.
This travel blog is going into its 5th year in 2013. Is it hard to maintain a blog? Many people asked me. I started it from scratch, did lot of reading, trial and error. I learnt how to use Photoshop and some basic photography skills. My English isn't that 'powderful' so it takes me a longer time to write, trying hard to express my thoughts in the best way. Initially, I even revised English textbooks! I have friends who wish to start a blog but they think they can't write well. Yes, you can. Just write. Never try, never know. No one is born to know everything, so we learn along the way.
If I do not have a blog, will I start one now? Probably No. Why? We can talk over a cup of coffee.
Will I continue blogging? Yes! Why? Because it opens up many opportunities for us to see the world. We have been working with various tourism boards and travel partners over the years, and got invites to countries to blog about the trips. We meet interesting people along the way, the locals, artists, owners, leaders and we learn from their valuable experience… It's especially meaningful when we are to promote eco-tourism, conservation, close cultural gap and bring down communication barrier by showing a different perspective of what we see through social media, ie. Blog, Facebook, Twitter, Instagram, etc.
Some of us agreed that, when you know there are readers following your blog, you become more conscious in what you write, that's why it takes more time to blog. You won't want to mess up facts. I guess only bloggers who have done it few years will understand. It's always easier to say than to do it. How many sleepless nights have you gone through for all those articles on your blog? When inspiration starts to kick in, you can't stop and you have to continue writing. What about writer's block?
OK, then why all the trouble to blog? Blogging should be enjoyable, sharing what you like. I was a little ambitious. Not that I wish to gain some fame online, that never ever crossed my mind when I started TravelerFolio. It was for some blog experiment. Years ago, blogging was a trend. Is it still now? I just hopped onto the bandwagon, chose to blog my interest that's travel and began with some old travel photos and journal. Then, Jacky submitted my blog for OMY Singapore Blog Awards, and we won the Best Photo Blog award in four months since TravelerFolio was created. Well, that's an old story, I don't like to recall past achievements and talk about them, 'cos I believe in looking forward to the future, what's to be done next.
Nevertheless, to all our readers and partners, Thank You for your continual support!
Read About TravelerFolio if you are keen.
Few days to go before 2012 ends! I like that 'History by Year' feature on Facebook, it helps to recollect past events when it comes to writing a year-end post! You can click on the links below to read the posts that I've published on this blog.
January: Jacky and I were invited to Hong Kong Disneyland by the theme park resort. It was our second Disney trip after Orlando.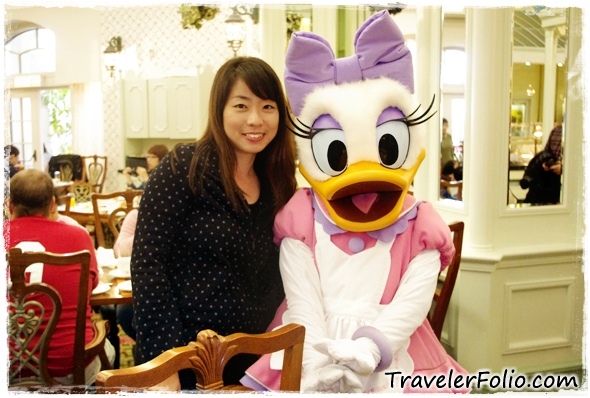 January: We spend a week in Ipoh, Malaysia for Chinese New Year.
March: My first time to Japan! It was a media familiarization trip organised by CTC Travel to Okinawa. If you've heard of the famous aquarium with whale sharks in Japan, it's Churaumi Aquarium.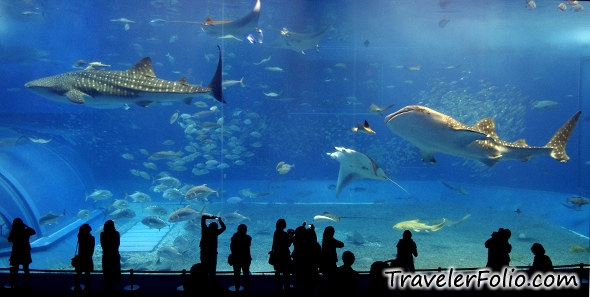 April: Manado & Makassar familiarization trip organised by Garuda Indonesia and SilkAir. These two places are popularly known for pristine beaches and top diving spots.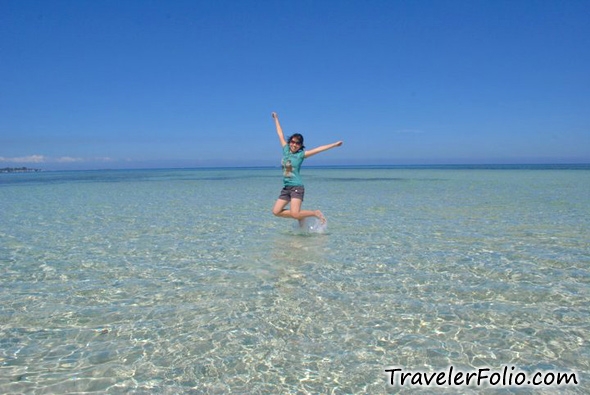 April: A media invite to Sunnyhills in Nantou, Taiwan to learn about tea processing at the organic tea plantation and the manufacturing of their seriously famous Sunnyhills Gourmet Pineapple Cakes 凤梨酥 that are filled with 100% indigenous pineapples of Taiwan. Sunnyhills has an outlet at Raffles Hotel Arcade #03-05 in Singapore.
May: Back to Israel for the second time in few months! My dear Israeli friend, Keren Or, planned the full itinerary for us. We've seen more of Israel than before. I'm still blogging on Israel!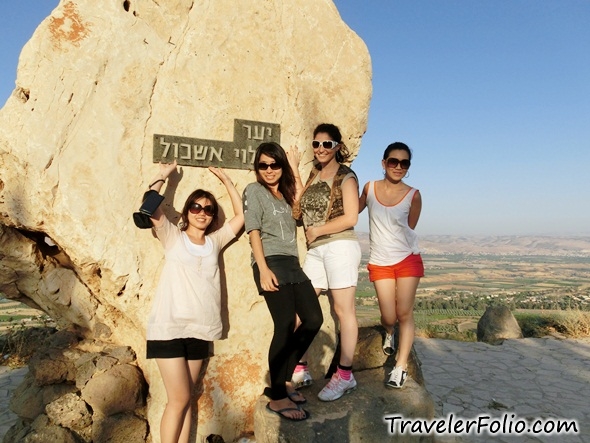 May: Media invite by Cebu Pacific Air, Jacky went to Cebu and Bohol in the Philippines.
June: I tour led a group of Secondary School students and teachers to Beijing for 6 days!
July: I don't know if I deserved it – I was one of the five bloggers to receive the first Super Blogger Award from OMY.sg. And I was one of the two judges for OMY Best Travel Blog main category.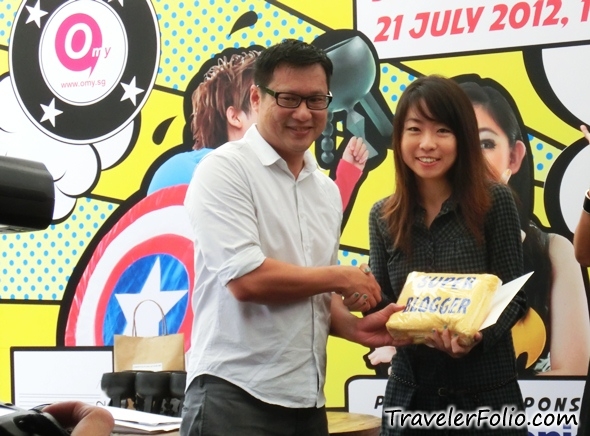 August: My co-hosting debut with Bryan Wong on 'Share Something' <<我爱公开>> Episode 9 that was shown on the national TV Mediacorp Channel 8.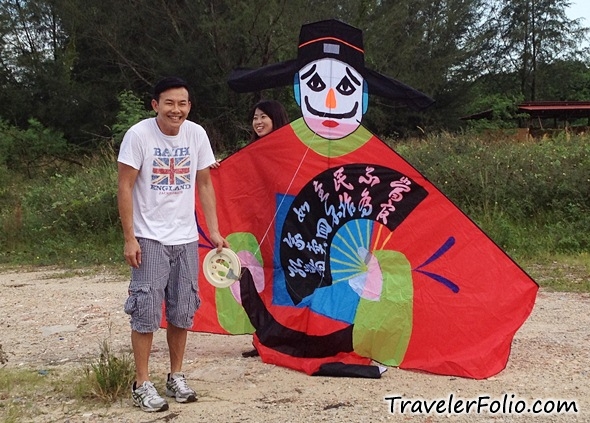 August: To Penang & Ipoh, Malaysia!
September: I was invited to Hong Kong for the Social Media Week as one of the three panel speakers on the topic "Power Influencer in Asia Pacific". We discussed about topics such as how we measure online influence and marketers shouldn't just pay attention to those who are considered influential, how to maintain online reputation and influence, how to grow online presence and why marketers should manage their social presence to become an influencer. That fruitful trip coincided with Mid-Autumn Festival with beautiful lanterns all around Hong Kong.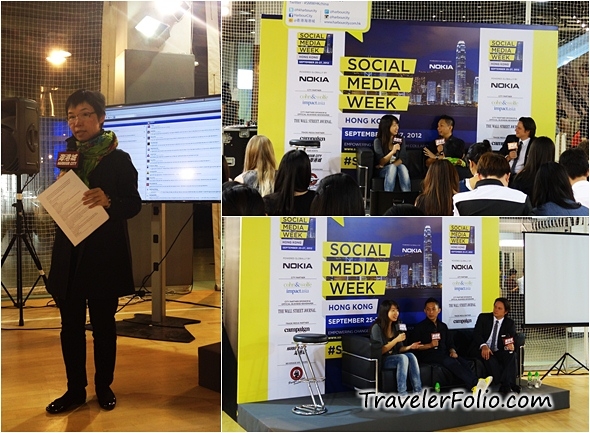 September: Our writer, Kit, visited Greensfield dairy farm in Malang, Indonesia.
October: This has got to be one of my favourite trips. Organised by The Ministry of Tourism and Creative Economy of Indonesia, the 14-day Indonesia Travel project brought together 8 int'l travel bloggers. We travelled to Tanjung Puting National Park in Borneo, Yogyakarta, Borobudur Temple, Mt Bromo, Komodo National Park and Bali.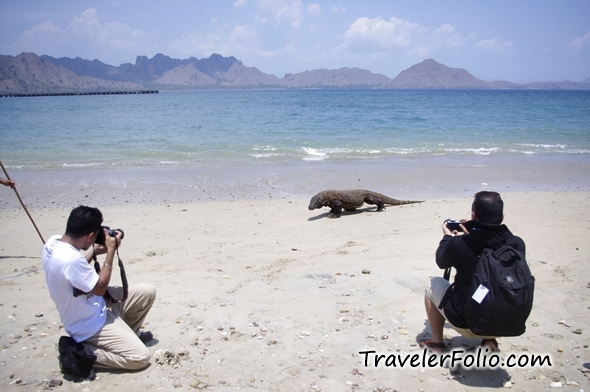 October: To India for the second time! A media invite to take the inaugural flight via SilkAir to Vizag, a laid-back and picturesque southeast coastal city of Andhra Pradesh.
November – December: Decided to take a short break from travelling. Saw PSY at the press conference and performed his hit song 'Oppa Gangnam Style' at Marina Bay Sands, and Jackie Chan at CZ12's Gala Premiere at Resorts World Sentosa.
PSY!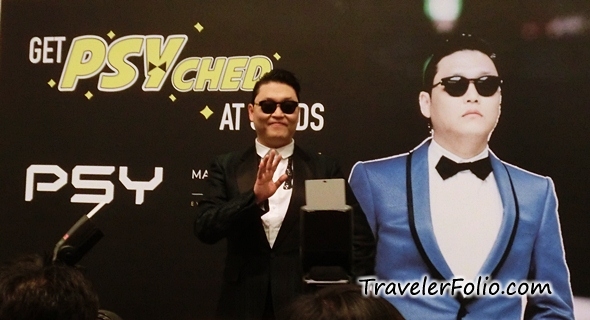 Jackie Chan!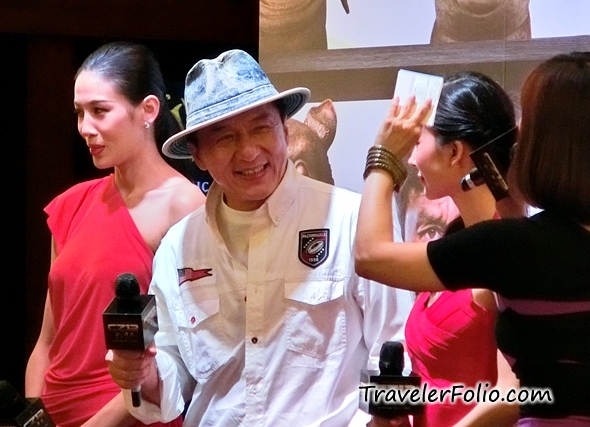 When is my next trip? It should be Ipoh and Penang for Chinese New Year mega feast! Any future plan for TravelerFolio? Yes, there will be changes for good. Like usual, stay tuned. 🙂
Lastly, We wish you and your loved ones a very Happy New Year 2013!
See you next year! 😉