December is the month I saw two mega stars in person – Jackie Chan & PSY!
Jackie Chan – CZ12
Jackie Chan was here at Resorts World Sentosa last week to meet his fans at CZ12's Gala Premiere. I can't believe that I could meet him in person one day, after years of watching his epic kung fu action movies since young. CZ12 could be his last action movie. We all knew he risks his life to do dangerous, life-threatening stunts. Needless to say, CZ12 is definitely worth watching.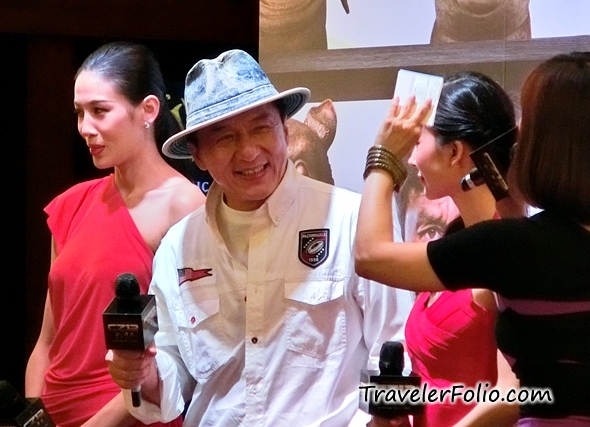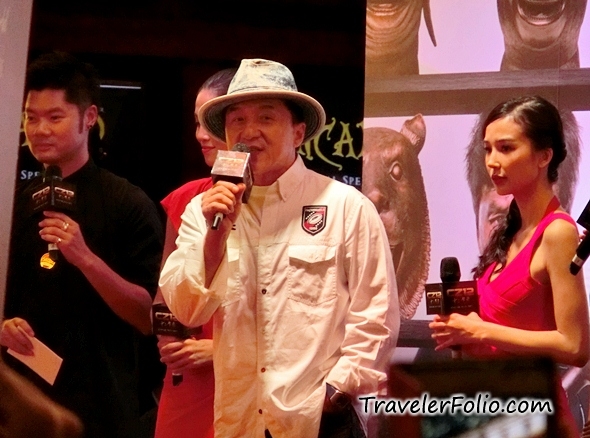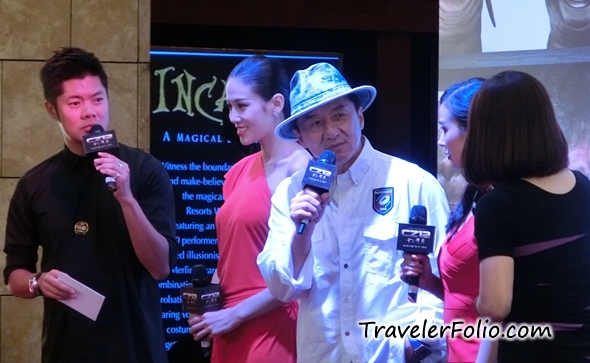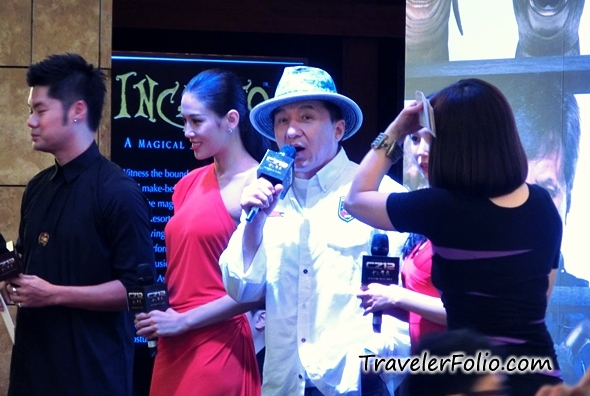 Jackie Chan appears to be very friendly, humble and generous towards his fans. When there was only one lucky winner for a sponsored prize among the many fans at CZ12's Gala Premiere, he personally gave out extra prizes to more winners even when time was running out and the movie was about to start! He is really the 'Big Brother', the Boss!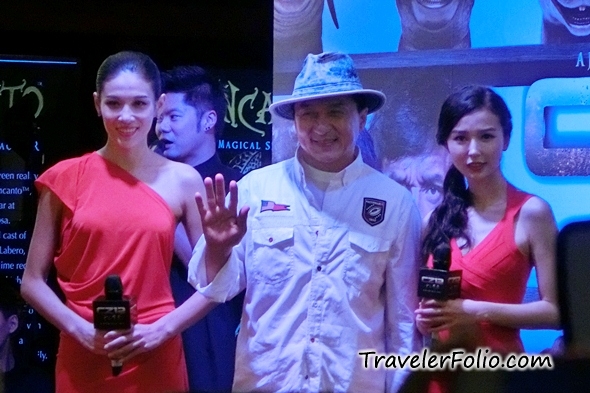 Jackie Chan, together with Chinese starlets Zhang Lanxin and Yao Xingtong (right).
PSY – Oppa Gangnam Style
PSY is the current global phenomenon whose 'Oppa Gangnam Style' is the most watched music video on YouTube. At the press conference held at Marina Bay Sands, PSY handled all interviews fluently in English. Someone asked if he would change his chubby image and consider having 'six packs'. He smilingly replied that, unlike Korean pop stars who are known for their slim build, with his chubby image, he could still achieve international stardom. So, we knew the answer!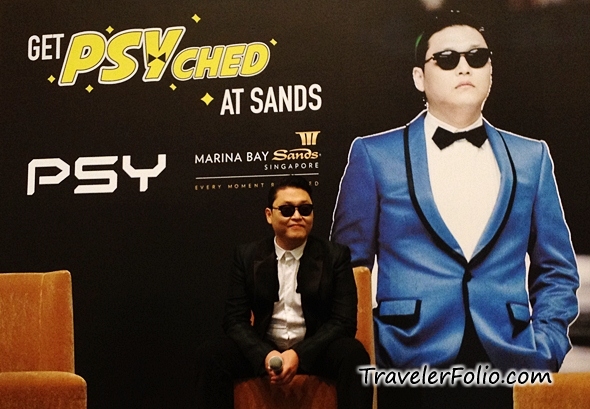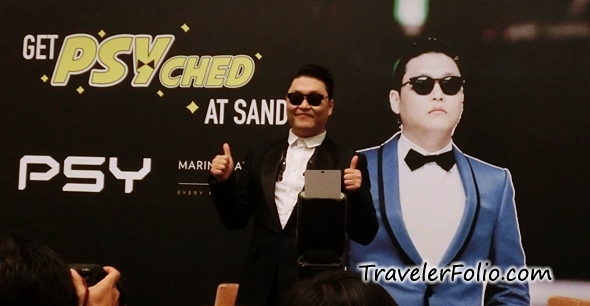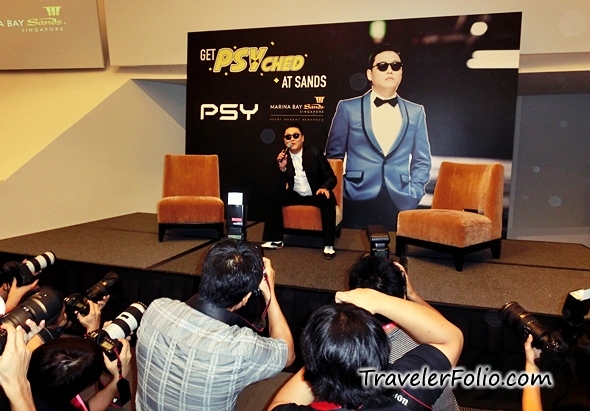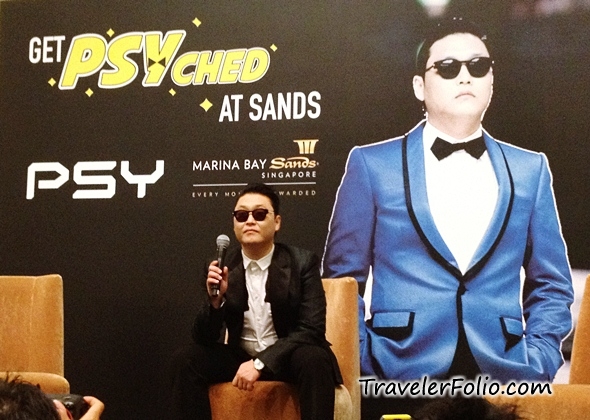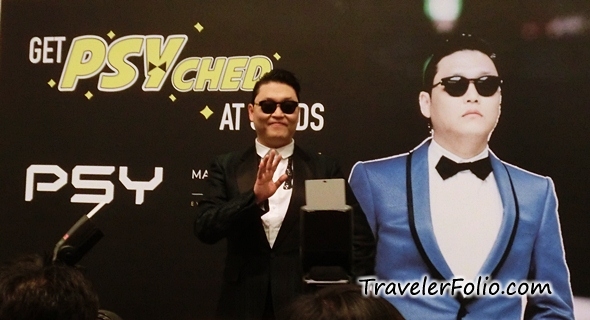 After the press con, we proceeded to watch PSY performed 3 songs at the Event Plaza at Marina Bay Sands. All complimentary tickets for the public were quickly snapped up when Marina Bay Sands Facebook Fanpage started 'Get PSYched at Sands!' tickets giveaway.
The 4000-people crowd was fully charged up when PSY culminated with 'Oppa Gangnam Style'. PSY expressed that he would return in March 2013 after the release of his new album.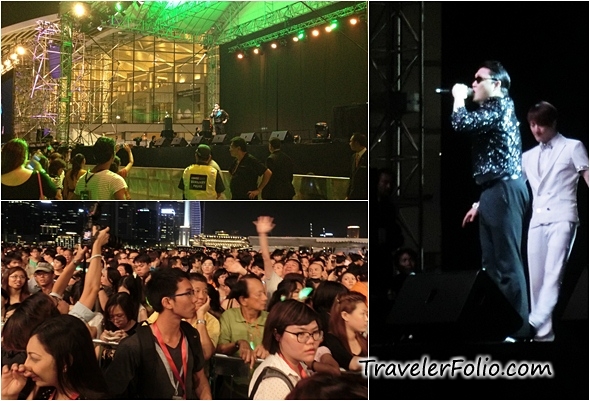 Here is a (not so well-taken) video of PSY with his hit song 'Oppa Gangnam Style'. Enjoy!