The 5th Singapore Blog Awards has unveiled the winners of 10 Main Categories (food, lifestyle, travel, etc) and 5 others for the Sponsored and Celebrity Categories last Saturday, 21 July at the Singapore Food Trail / Singapore Flyer.
Congratulations to all winners! A few of them were repeat winners whom we went Melbourne together last year. How time fleets! This year, winners of the 10 Main Categories won the trip to Macau (check out my posts on Macau).
Minister For Education, Mr Heng Swee Keat, was the Guest of Honour at the event.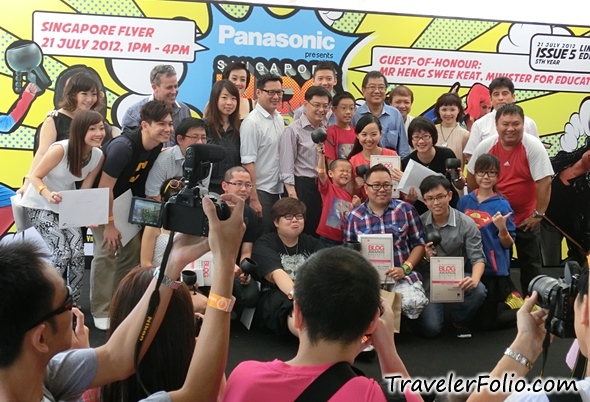 Next time, it could be you. I guess we all take turns to receive the Super Blogger Award. Thanks to OMY, I was one of the five to receive the first Super Blogger Award from Mr Chua Chim Kang, the Editor of OMY.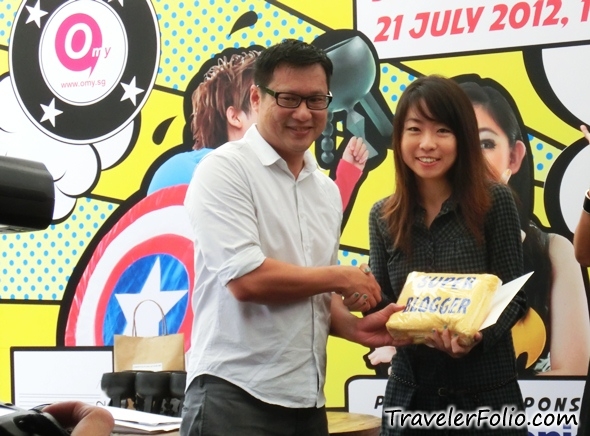 Mr Chua and the recipients of the Super Blogger Award – Eunice, Catherine, Aussie Pete, Yong Wei and Christine.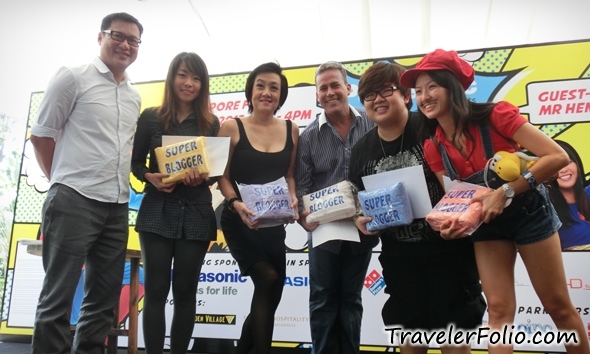 The winner for SBA Best Travel Blog. I was one of the two judges for the Best Travel Blog main category. It was TOUGH to give scores for all ten finalists. Some of the blogs are really well written with professionally taken photos and the bloggers have been to so many amazing places that I wish to go!
Winner or not, keep your passion going and live life to the fullest.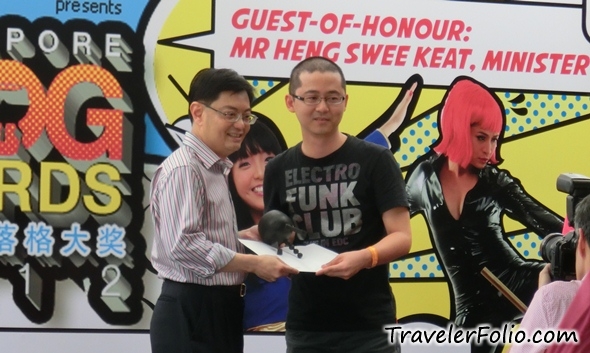 It was a nice catch up with fellow bloggers at the event. This year's theme was 'SuperHeros'. Here you see the Asian version of Batman, Superman and Super Mario! Er… Catherine (next to 'Superman' Darren) played the 'Black Widow' in The Avengers.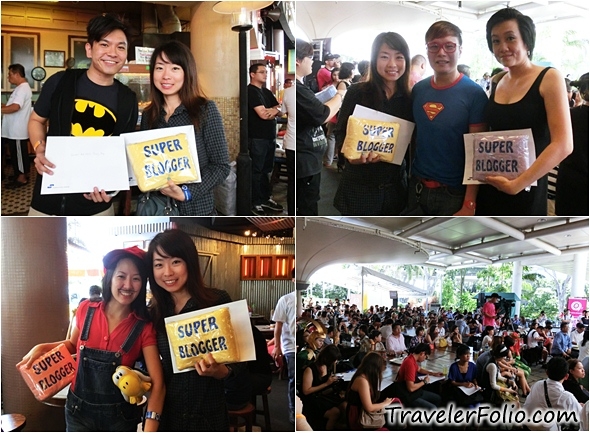 Alvin is forever busy on the phone. He is a Very Important Person.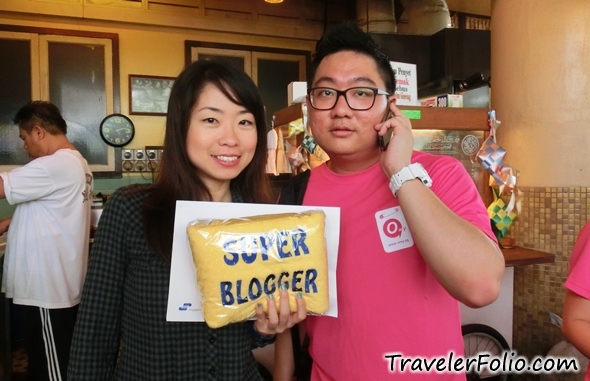 I always 'dunno what to say' at interviews, apart from thanking everyone.
Glad to have a chance to take photo with Mr Chua aka the Boss. Janet of OMY has got camwhore skill – she tilted my camera phone at an angle good enough to make us look extra slim!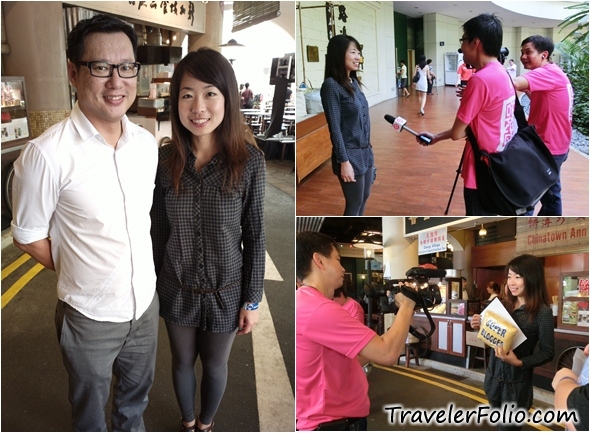 Singapore Flyer
We had the privilege to take the Singapore Flyer together with the Minister for Education, Mr Heng Swee Keat.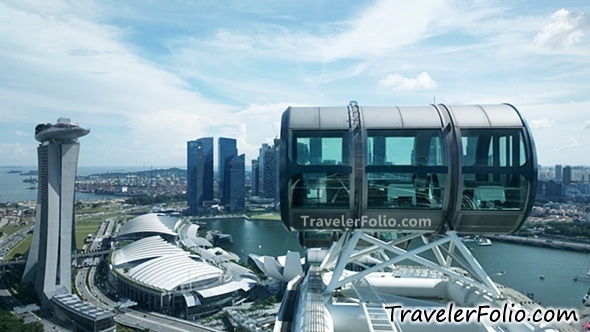 Minister for Education, Mr Heng Swee Keat.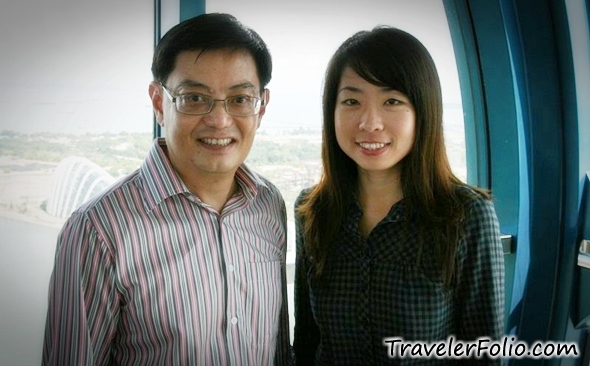 We got a clear weather to be up at 165 metres high on the world's tallest giant observation wheel – Singapore Flyer.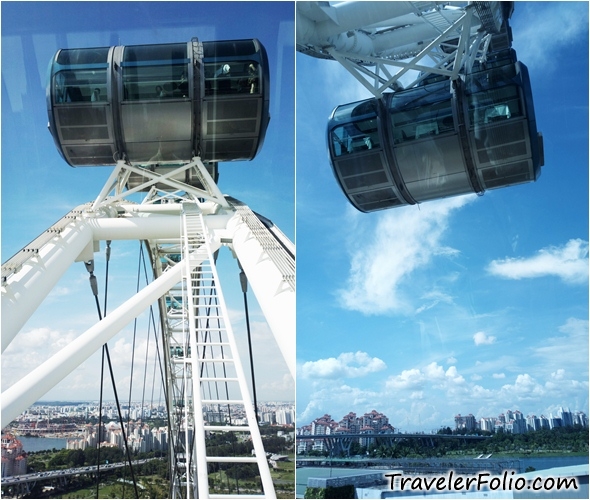 Have you been to the Gardens by the Bay yet? Many have been raving about the newest attraction. From the Singapore Flyer, you get a panoramic view of the city.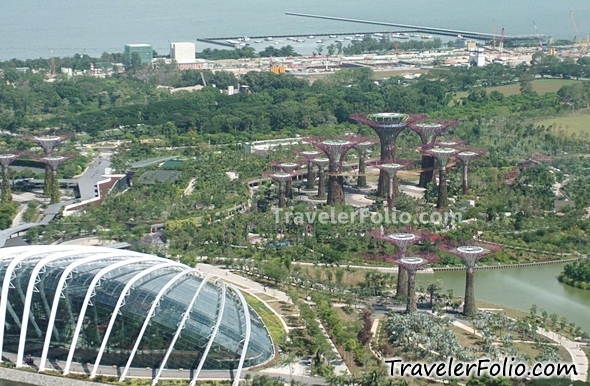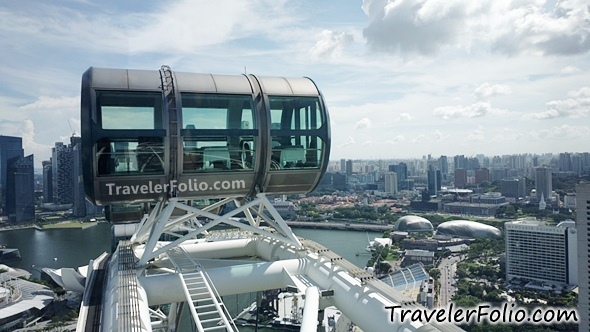 View of the city skyline and the floating stadium which held the National Day Parade rehearsal that day.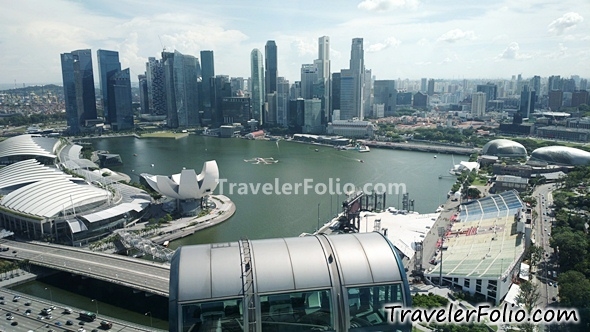 Marina Bay Sands, ArtScience Museum and the Helix Bridge.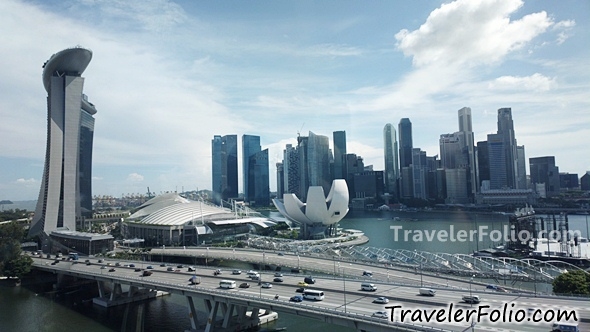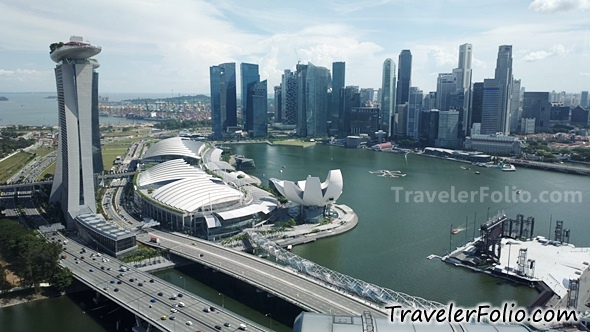 Bye for now. See you at the Singapore Blog Awards in 2013!
Photos from the Singapore Flyer are taken with Nokia 808 PureView 41MP sensor camera with Carl Zeiss lens.