Hey! I'm the Guest Blogger co-hosting with Bryan Wong 王禄江 on 'Share Something' <<我爱公开>> Mediacorp Channel 8. It will be shown on Friday, 17 August at 8:30pm.
We will be sharing about outdoor activities and hangouts in Singapore, besides useful and interesting mobile apps to the audience.
Update (22 Aug '12): If you miss this episode, here is the video link to watch online >> Share Something Episode 9
It has already taken us 3 days to film the 30 minutes episode, in between my overseas trips in April and May. I've to film for the last part in July! I'm usually pretty nervous while filming (camera *shy*) so it was a great challenge for me! An unforgettable experience, however; we had a great time with the film crew. Bryan is very easy-going and witty!
Here are some photos taken during filming for 'Share Something' <<我爱公开>>.
Both of us unanimously chose the 'God of Wealth' (no?) kite to fly. A tourist from the States thought it was a clown! Anyway, we bought lottery that day.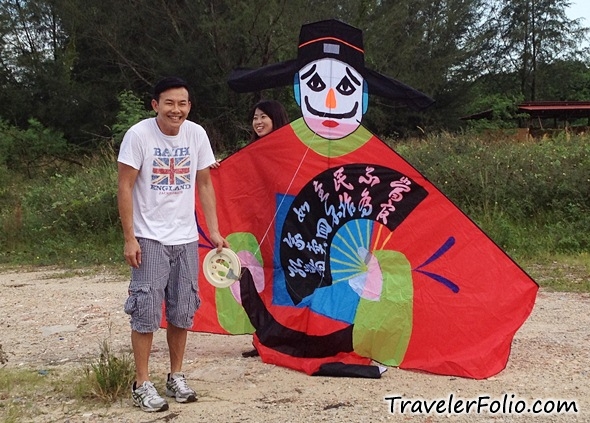 Shooting at Little India.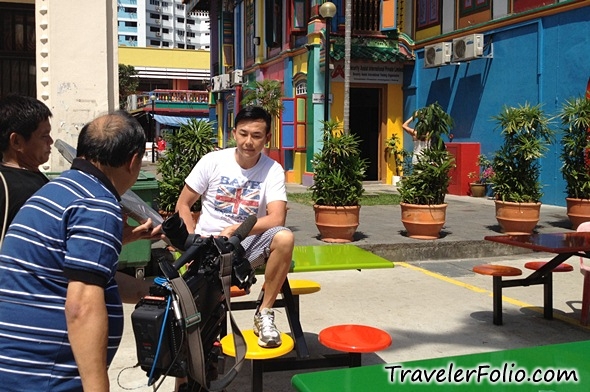 Bryan with a garland of flowers from the Indian stall.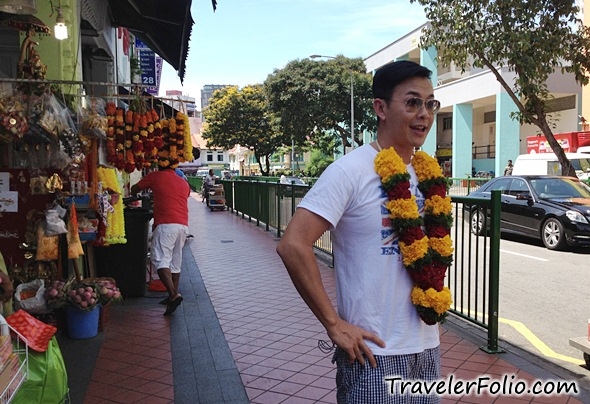 With Dasmond Koh 许振荣 at his dive shop at Hong Kong Street.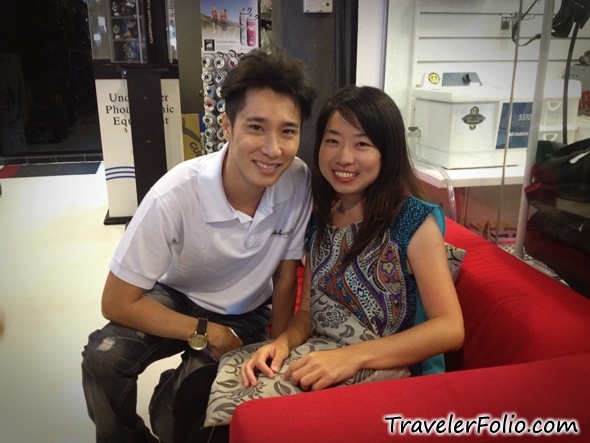 The Froggie of Share Something <<我爱公开>>.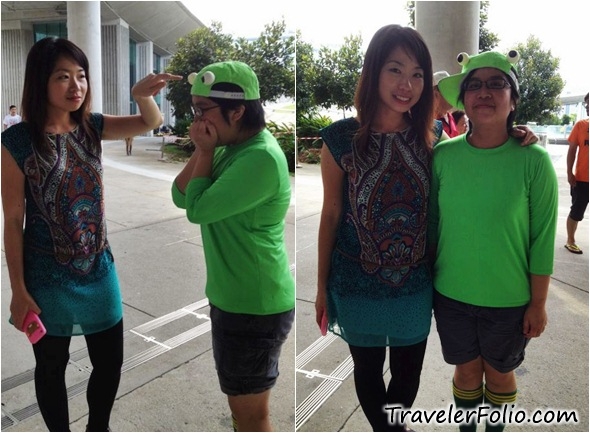 Where about are these places? Find out more on Channel 8 'Share Something' <<我爱公开>>.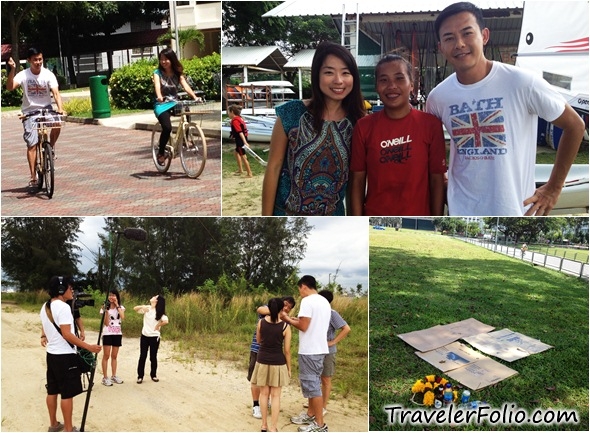 Bryan and I at East Coast Park under the hot sun. I think we both had puffy eyes that morning. This part was filmed on May 24, just a couple of days after I came back from Israel and a day after Bryan returned from India. We looked very tanned!
So, this will be my debut on Channel 8! Not sure if I can bring myself to WATCH myself on TV again. Tell me if I'm doing fine after the show. (-_-)|||
Mediacorp Variety Show on Channel 8: 'Share Something' <<我爱公开>>
Date: Friday, 17 August 2012 at 8:30pm