Yangmingshan (阳明山) National Park is located in Taipei City, Taiwan. Famous for its hot springs, cherry blossoms, hiking trails, etc, the park has an area of 114.56km². It is named after a Ming Dynasty Chinese scholar – Wang Yangming. Fyi, "shan" means "hill" or "mountain".
Click on this panoramic shot to enlarge or scroll left-right.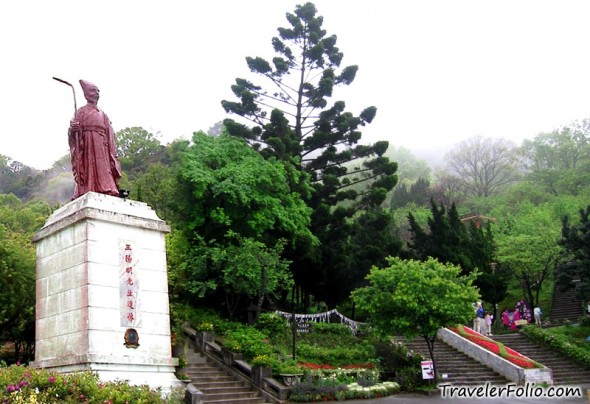 The statue of the Chinese scholar, Wang Yangming.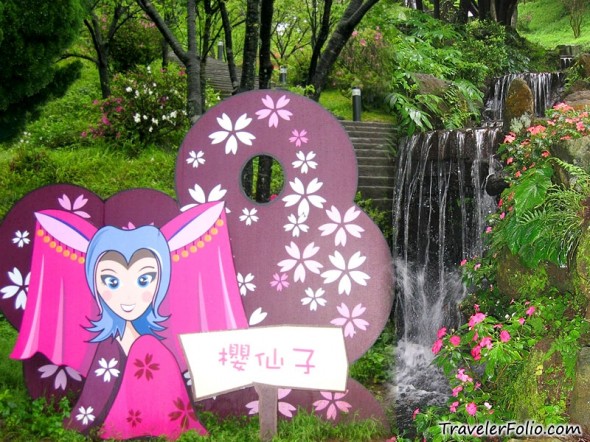 Cascading waterfalls at Yangmingshan.

Where is your wish list? You may want to hang it up there!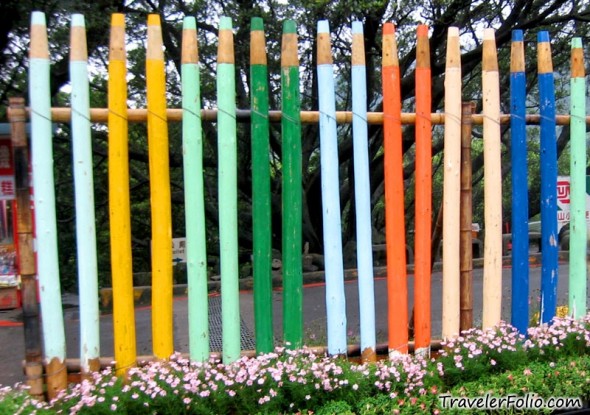 Giant colour pencils.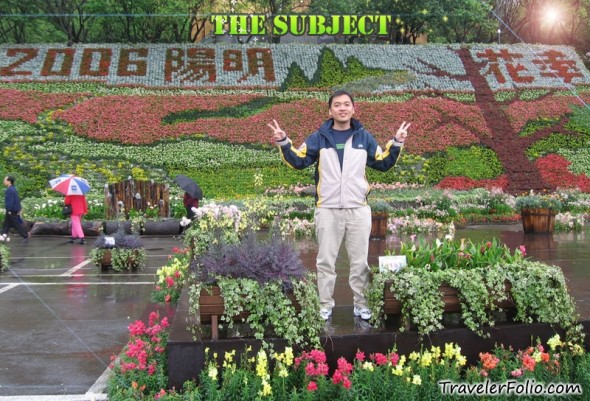 Jacky at Yangmingshan in year 2006, without me! %*&#@! Well, actually I was in Jiuzhaigou, Sichuan during that period. Lot of beautiful flowers in this national park.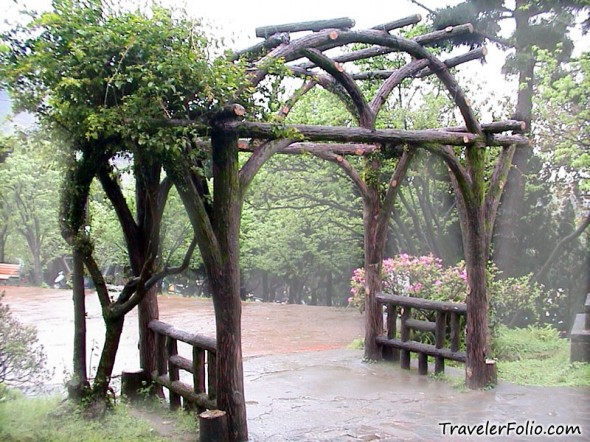 Playing around with Photoshop…
I am in Penang, Malaysia. In fact, we arrived in Ipoh, Malaysia on Friday morning and there was not Internet connection since Friday night. We have taken alot of pictures and visited some hot springs near Ipoh too.
Read Taiwan Hot Spring & Spa | Welcome 2 Taiwan | Taipei Shilin Night Market