This was an unexpected hot spring trip in Malaysia. We were on a vacation in Ipoh when our family from Singapore called us to join them at "Taman Rekreasi Air Panas". In short, TRAP! It means "Hot Springs Recreational Park".
TRAP is located at Sungai Klah Sungkai in Perak. We drove there for an hour from Ipoh and exit at Bidor (aka Metro). There are several hot spring pools at TRAP, and bathrooms are available. The admission fee for an adult is only at RM10.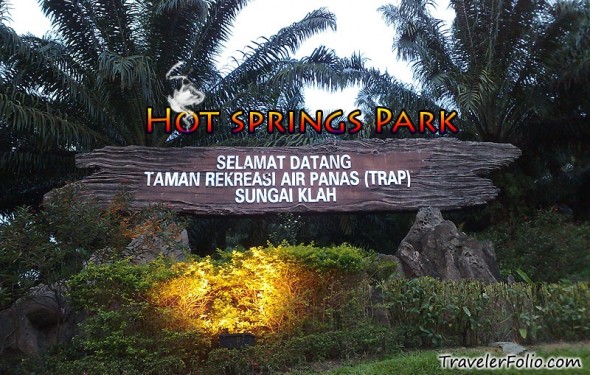 At TRAP hot spring park, the spring pools allow mixed gender with full clothings (of course!). However, when we were in the nude hot spring in Taiwan, we were told that wearing clothes into the spring pool can contaminate the water. Anyone knows if this is true?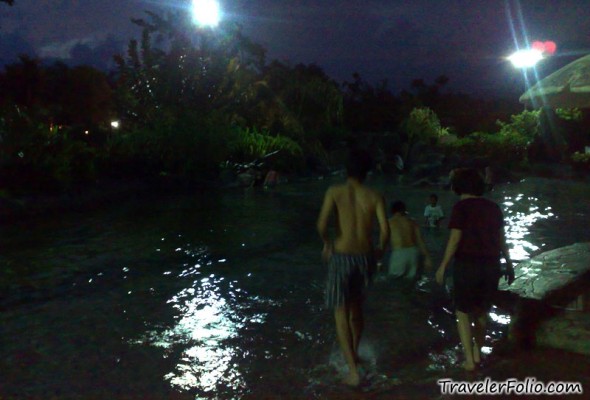 Hot steam rising from the spring pool.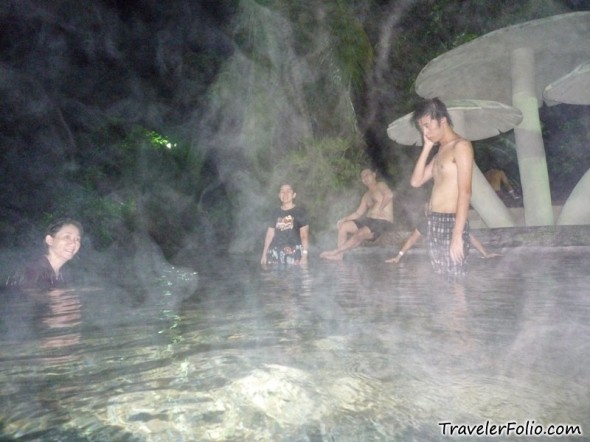 It's a big and lovely hot spring pool with temperature variations.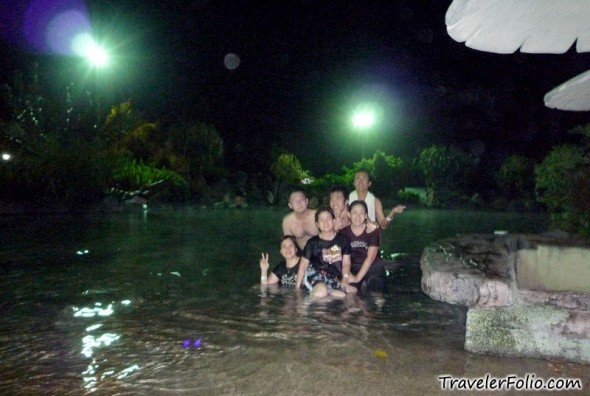 This smaller hot spring pool is much hotter than the one above. The temperature is between 40 to 50 degree celsius. My head became heavy when I soaked in this hot pool for too long.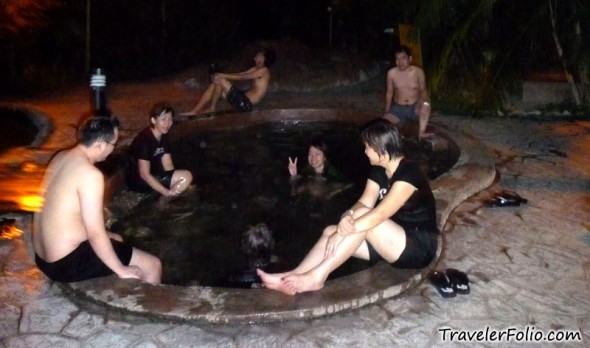 Night fell when we arrived at the hot springs park. It is pretty strange that there isn't any lighting near this map of the park at all. I had to rely on the weak camera light from my cellphone to take this map.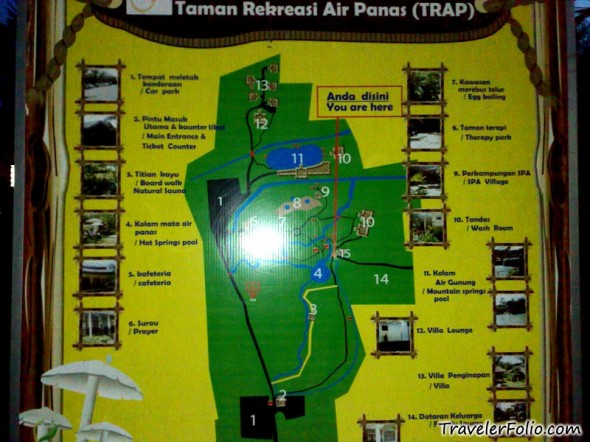 Foot reflexology: Walking on hot pebbles in the spring water.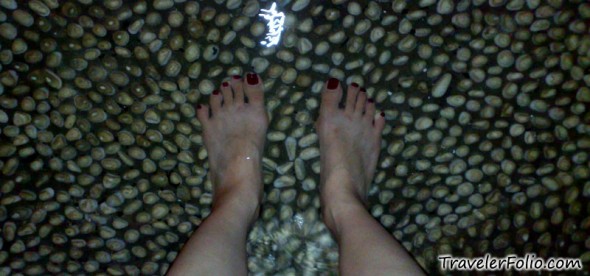 At night, the hot spring park is pretty dark without much lighting. There you will see some warnings for visitors to be cautious of hot water sources around the area.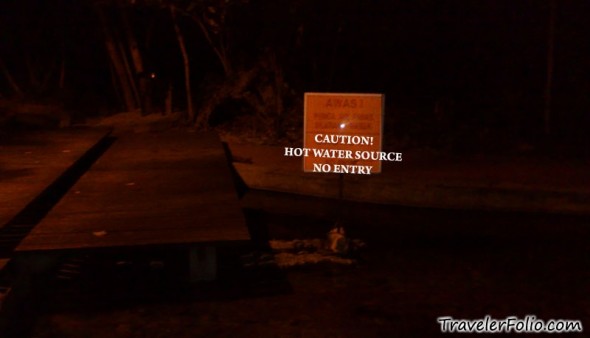 Cascading hot water.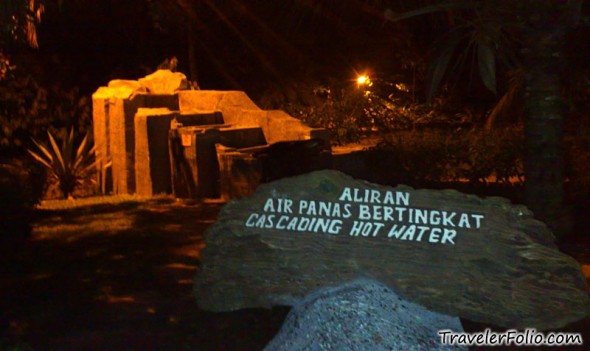 Time for some boiled eggs! We bought the eggs before we went to the hot spring park.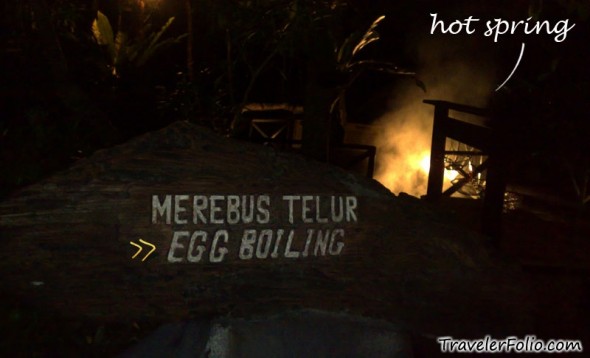 Don't you dare to dip your feet into this freaking hot spring water! This hot water source is specially catered for visitors to boil eggs only. Egg containers are provided. The spring water is so hot that you can see boiling bubbles!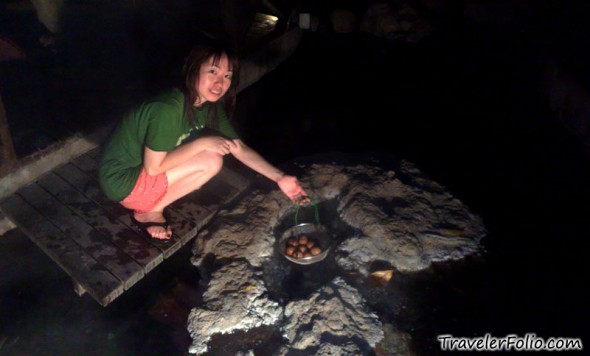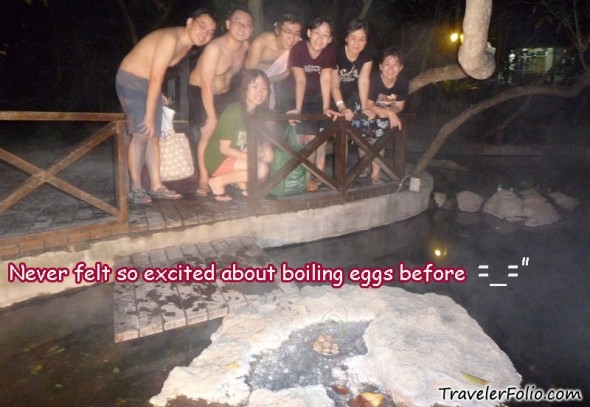 There is a notice that shows for full-boiled eggs, it takes 6-7mins. We made them boil for 8mins instead, as we were all busily taking photos and videos!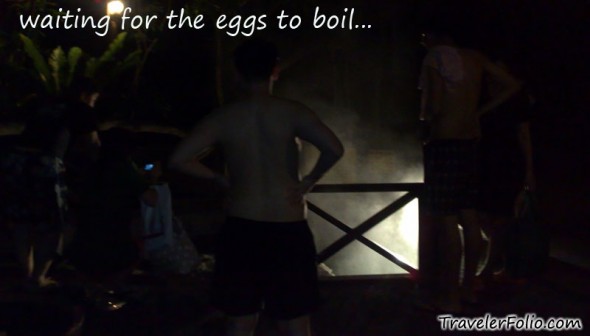 The cooked eggs were ready to be eaten. They were really very hot!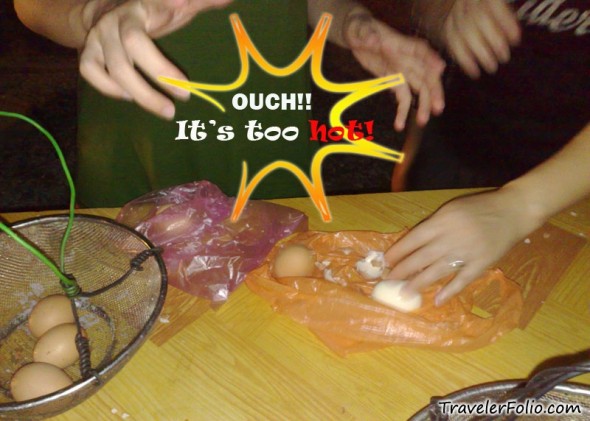 My auntie says that eggs boiled in the hot spring are exceptionally tasty. To me, it tastes the same though. =P Have you tried some "hot spring eggs" before?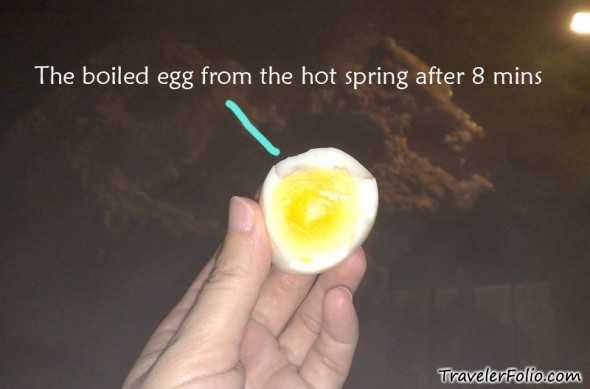 Read Taiwan Hot Spring & Spa | Bidor (Metro). Stay tuned for more posts on Malaysia attractions.