Part of the Jordan Rift Valley, the Jordan Valley runs from the Sea of Galilee to the Dead Sea and borders with Jordan and the West Bank. One of the best ways to experience the scenic views of the Jordan Valley is to hop onto a Jeep tour.

Our fun-loving guide, Yishay Yechieli, took us on an exhilarating Jeep ride through the spectacular landscape of the Jordan Valley, setting the mood of adventure from the very moment.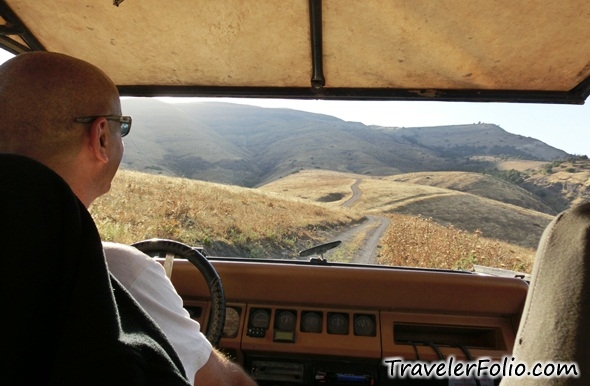 Embrace nature and let the wind whip through your hair. We were totally enjoying the ride, rolling in the valley like we owned it! Mountain goats were grazing on the hillside and we even chased after a fox in the grassland.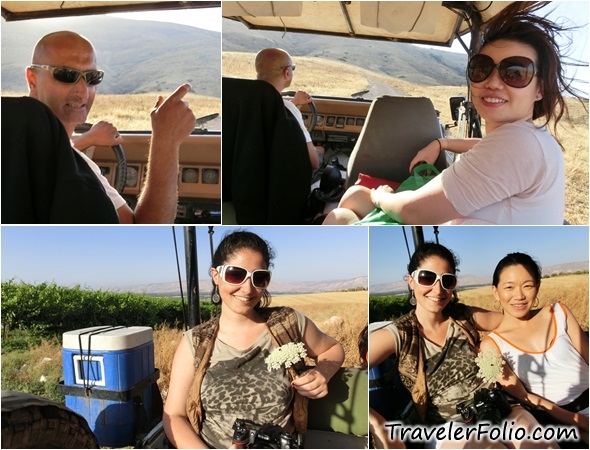 Yishay pulled over his Jeep at a vantage point that offers a commanding view of Jordan Valley before sunset.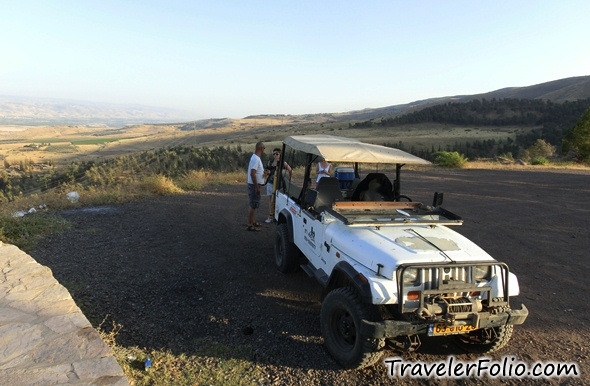 Our group photo at the Jordan Valley.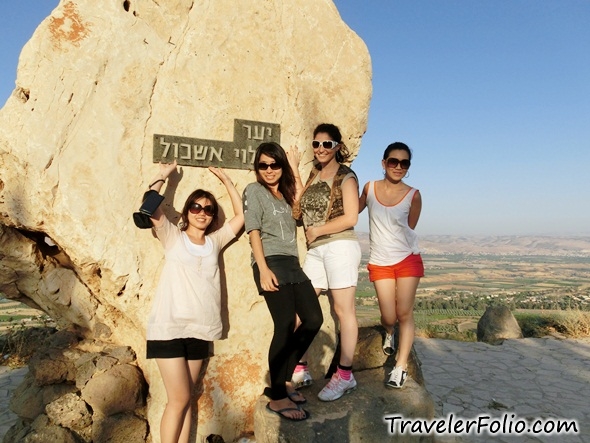 I wish my camera can cover a wider angle! It's picture perfect moment with a beautiful backdrop like a postcard.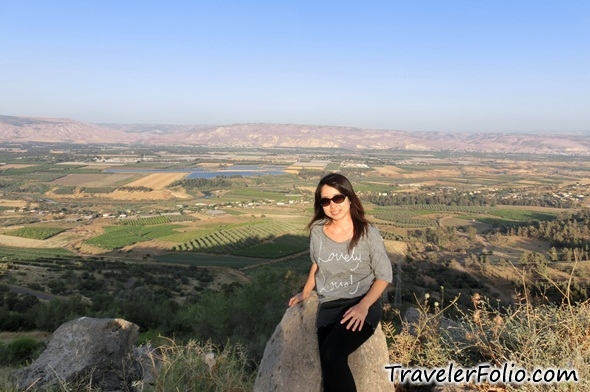 Simple nature colours.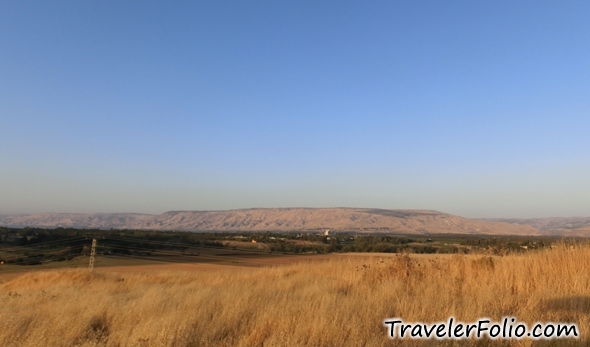 Just before the sunset.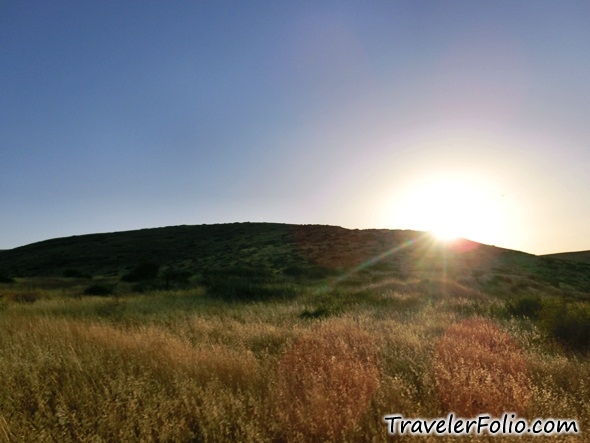 So there's another way to appreciate the beauty of Jordan Valley by horse carriage.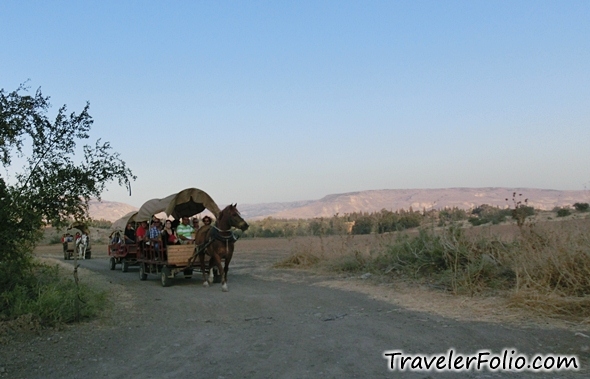 Jordan River
The Jordan River is famously known as one of the world's most sacred rivers where Jesus Christ was baptized by John the Baptist. The river flows from Mt. Hermon-Israel, to the Sea of Galilee and completes its course at the Dead Sea, the lowest elevation on Earth.
Yardenit is the Baptismal Site on the Jordan River where pilgrims from all over the world pay homage to the Holy Land and get baptized in the waters of the sacred river.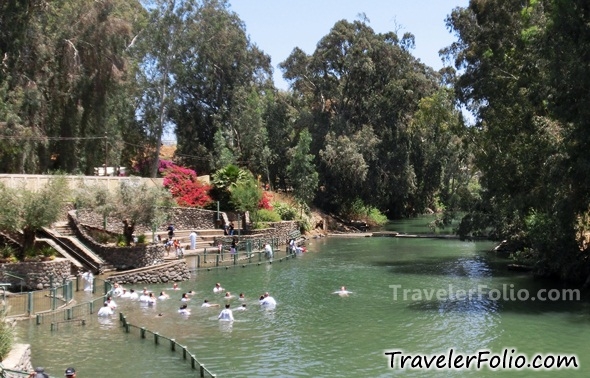 And some were having fun swimming. I did that on my first trip to Israel last year. We took turns to rope swing into the river!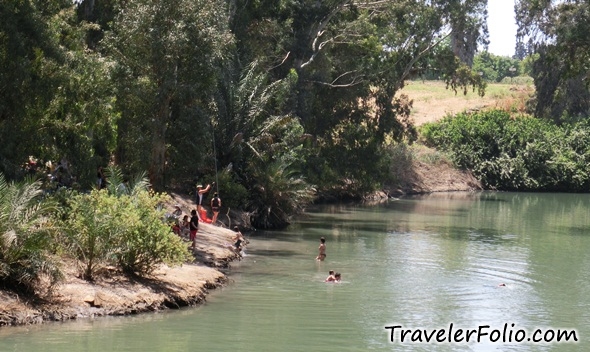 'The Wall of New Life' at Yardenit is located near the baptismal pools and Jordan River. We were a little 'excited' to see the word 'Singapore' on one of the panels that's dedicated to Christians.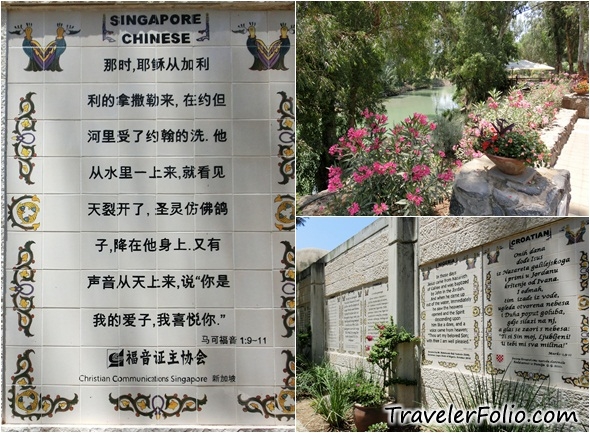 You can find the perfect gift to bring home for the loved ones from an extensive variety of religious items and holy water, local produce and souvenirs at the store in Yardenit. I have a bottle of Holy Land Water as a gift. Thank you, Yardenit!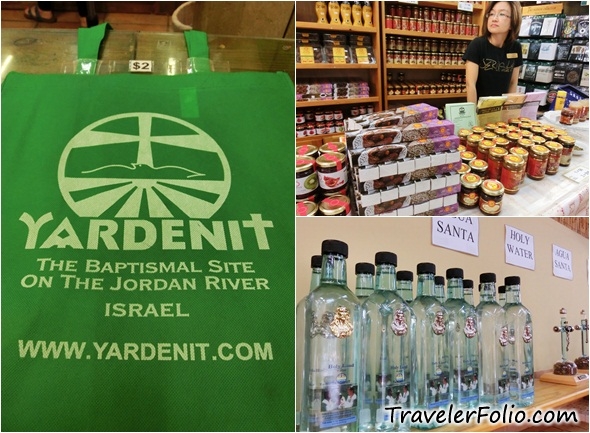 How about spending a relaxing afternoon picnicking by the Jordan River? Yishay did it with style. He heated a small kettle of water and put some fragrance leaves into the hot water to make tea. The tea was so aromatic and refreshing. I want the recipe!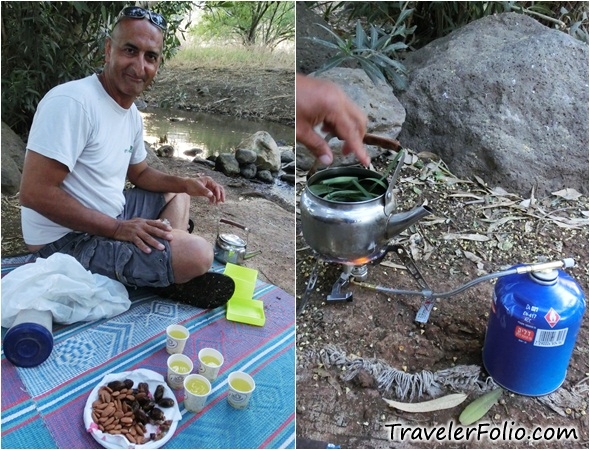 Yishay showed us how to prepare this simple snack by tearing the date and sandwiching an almond. The sweetness of the date and the nutty almond flavour blend in deliciously.

For once, we were posers by the Jordan River.
There's much to share about the scenic Galilee region. Stay tuned for more!
Read all posts on Israel.