The world's first double helix structural bridge is officially open to the public on 24 April 2010. Named the Helix Bridge, the pedestrian bridge took two years to complete and it connects to Singapore's second casino resort, Marina Bay Sands Integrated Resort. Being touted as an architectural marvel, the curved structure is built with special stainless steel tubes that are assembled in spiral fashion with great precision.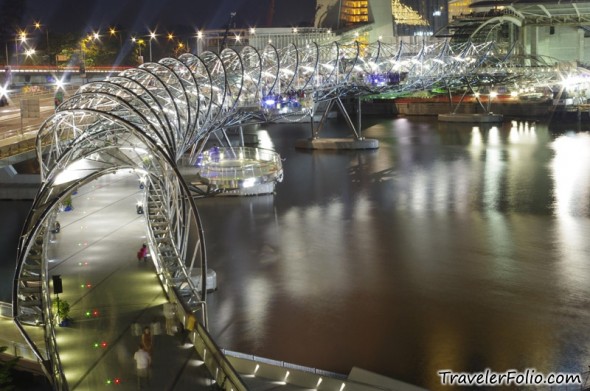 Sunburst effect on this gorgeous curvy babe!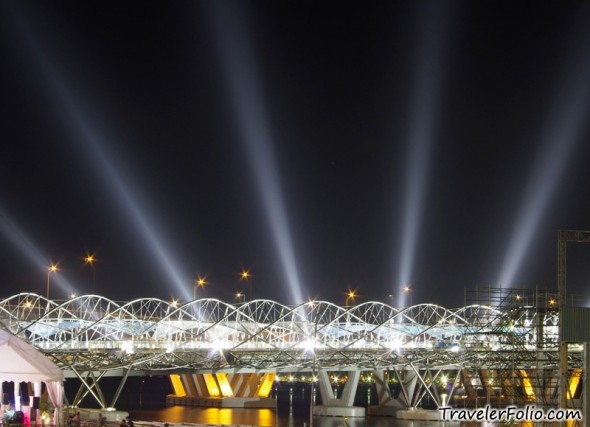 Located at Marina Bay, the 280 metres long iconic pedestrian bridge and Youth Olympic Park (located at the entrance of the bridge) are now open to the public. We were at the Marina Bay floating platform during the opening ceremony yesterday to catch the pyrotechnic display and performances.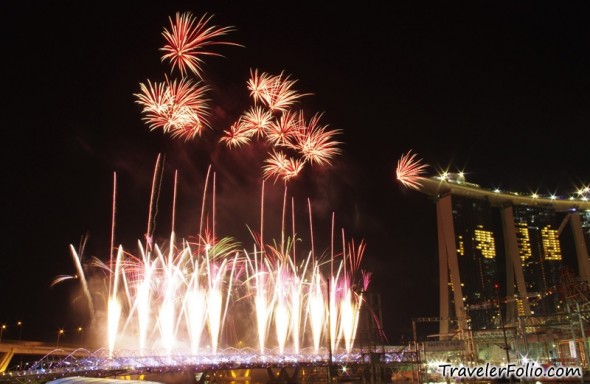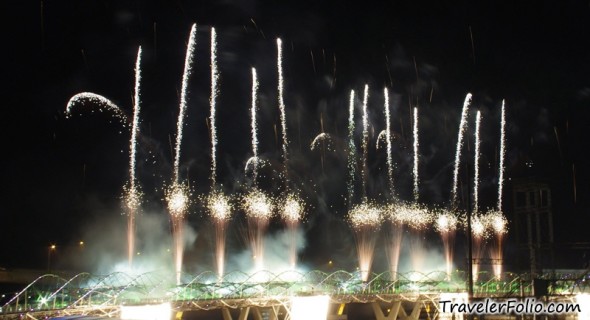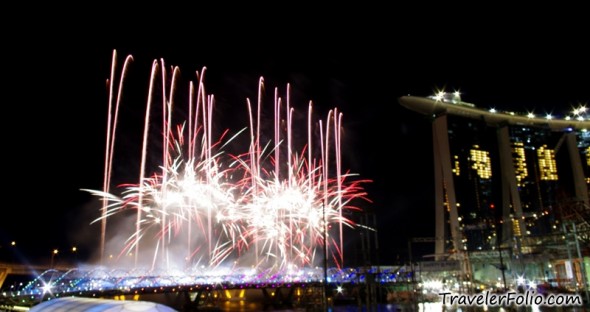 The futuristic architectural marvel changes colour to set the mood for different events and celebrations.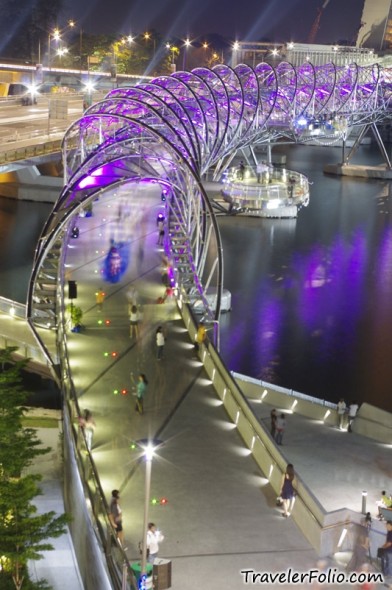 This hot curvy babe definitely spices up the night scene of Singapore waterfront.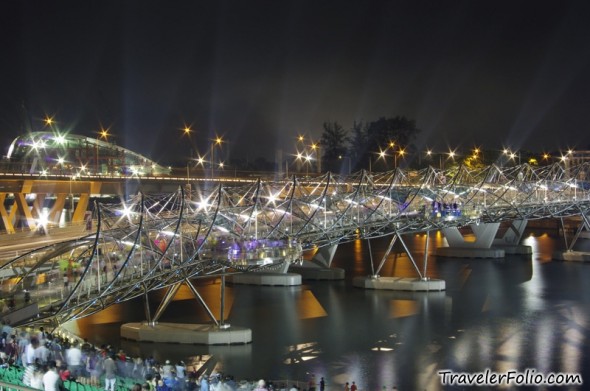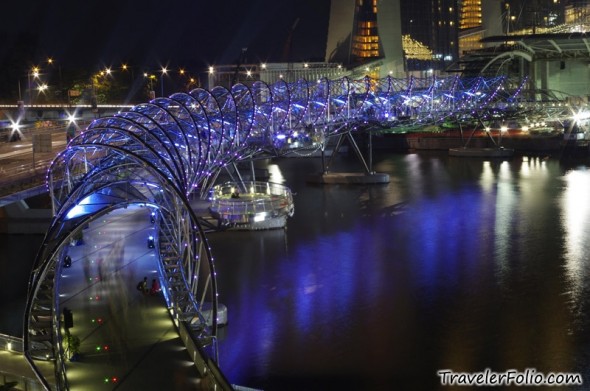 Recent Update: This shot was taken from the Helix Bridge on 8 May 2010.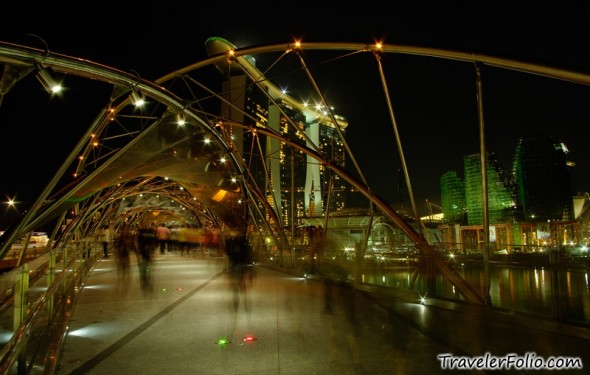 Developed by Las Vegas Sands, the first phase of Marina Bay Sands Integrated Resort will open on 27 April this year.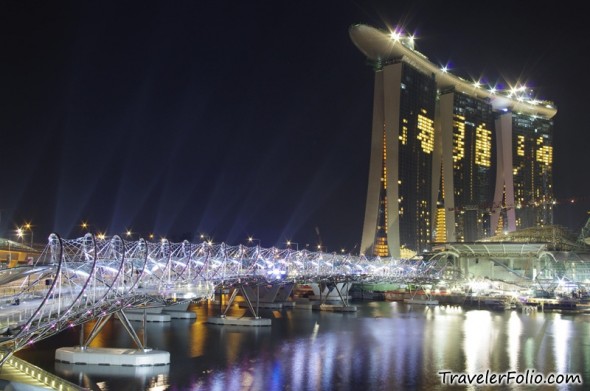 Recent Update: Photo of Marina Bay Sands (MBS) casino taken on 8 May 2010.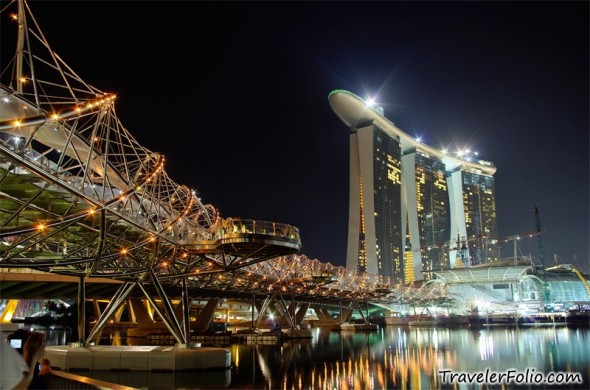 The Benjamin Sheares Bridge, the newly constructed Bayfront Bridge (middle) and Helix Bridge.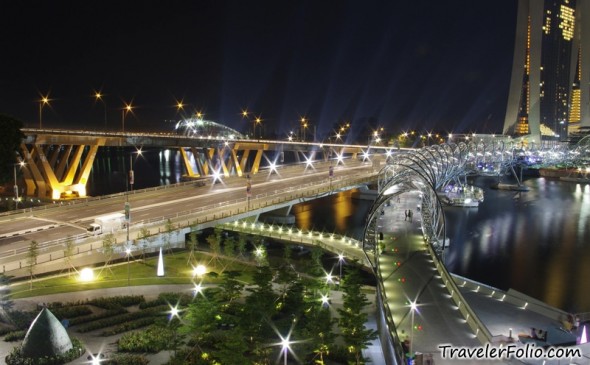 Photos taken from the seating gallery at Marina Bay floating platform which is chosen to hold the opening and closing ceremonies of the inaugural 2010 Summer Youth Olympics in August. The floating platform is the world's largest floating stage.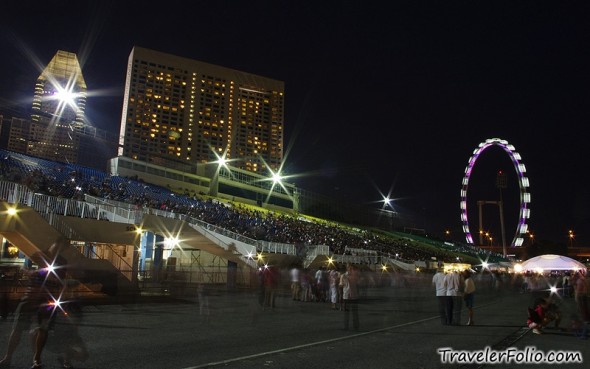 A fire eater caught doodling!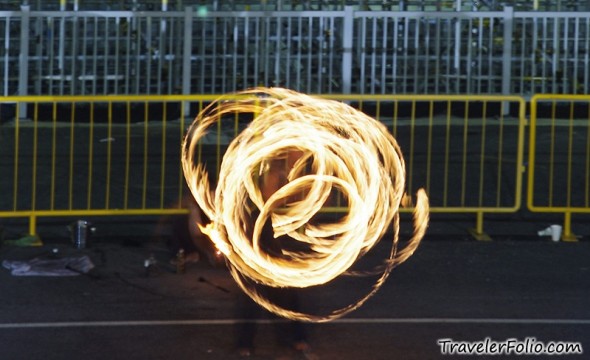 Fire spinning.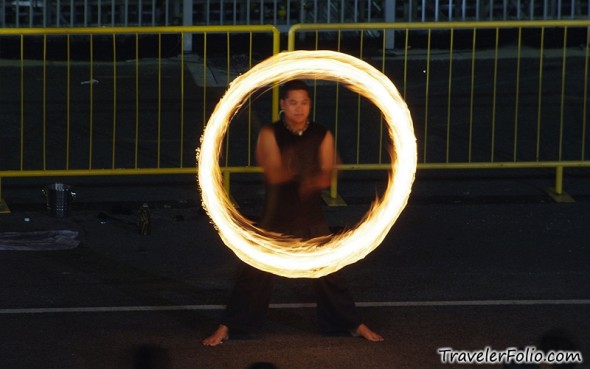 Fire breathing. Do not try this at home!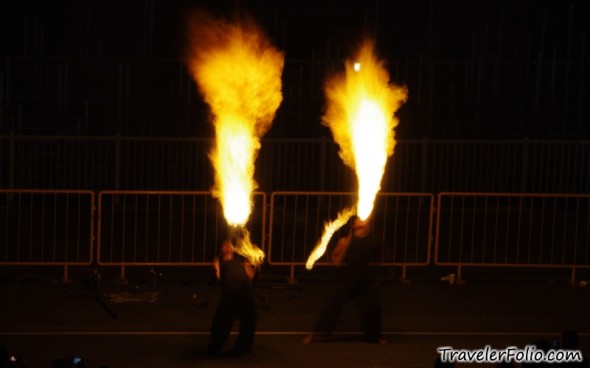 How to go to the Helix Bridge?
Nearest MRT station: Promenade MRT Station (just opened on 17 April 2010)