Catch the world's largest animatronic show when two ginormous love birds groove on the groundbreaking music combines with stunning visual, light and water illusions at the Waterfront of Resorts World™ Sentosa.
Developed over 36 months, the Crane Dance is designed by the multiple Emmy-award winner – Jeremy Railton – whose past works include the design of the Opening Ceremony for the 2002 Winter Olympic Games and live concert staging for the late Michael Jackson amongst other international celebrities.
Cranes are auspicious creatures symbolising longevity, happiness and wealth. Standing at 30-metre tall that's equivalent to the height of a 10-storey building, each mechanical crane has the weight of 10 African elephants. Watch how the two choreographed animatronic cranes romancing each other and the magical love story culminates as the pair tranforms into "live" birds and takes flight!
Thanks to RWS, Jacky and I were invited for an exclusive sneak preview of the Crane Dance™ that was presented to international and local media for the first time on 22 Dec 2010.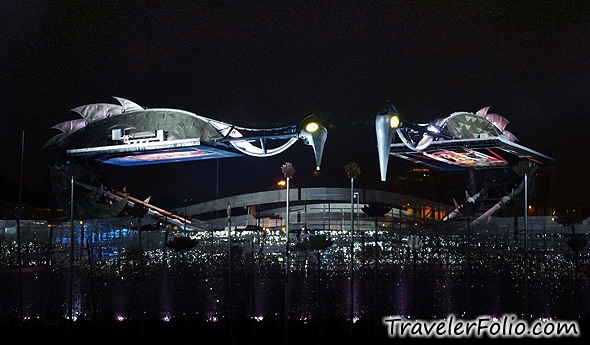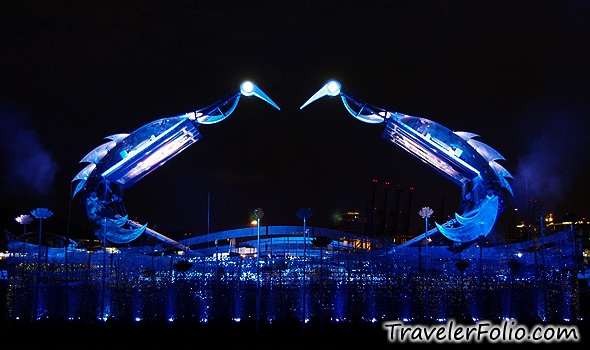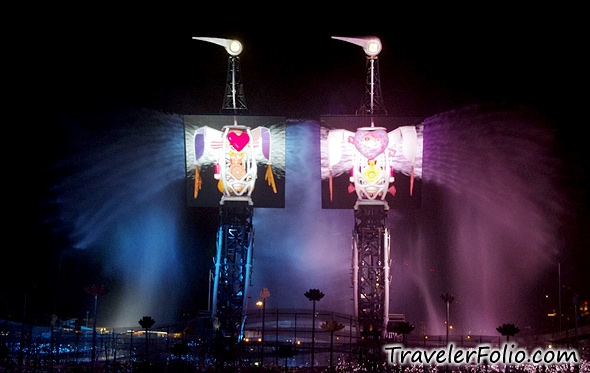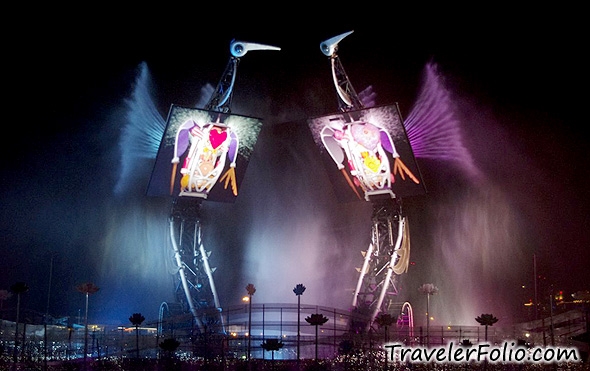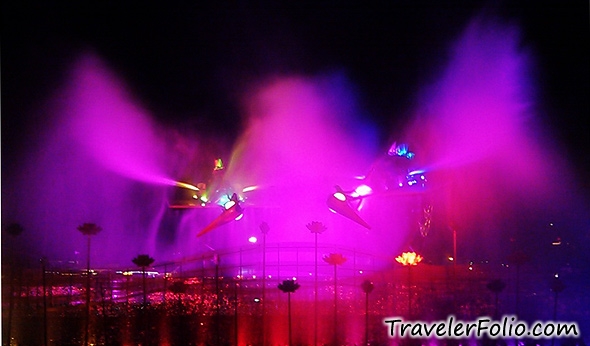 Watch a short vid (Part 1/2) taken at the premiere of the Crane Dance™.

Another video (Part 2/2) of the Crane Dance™.

Where to go on Christmas day?

The Crane Dance™ is a free nightly entertainment that will be open to public on 25 Dec 2010. In fact, we can catch glimpses of the epic spectacle from across the waterfront at VivoCity and Mt Faber too! Of course, you get the best seat at the WaterFront of Resort World Sentosa.
Show time: 9:00 pm
Duration: 10 minutes
Location: WaterFront @ Resorts World Sentosa, Singapore.
Fee: Free Admission
~ Wishing you and your loved ones a MERRY CHRISTMAS! ~
Read posts filed under Sentosa island and Universal Studios Singapore.