The world's leading authority on culinary tourism – Int'l Culinary Tourism Association – declared Scotland as one of the most "unique, memorable and interesting" places for food and drink in the world. The British food scene gets the hype when more UK restaurants are awarded with Michelin stars in 2010 than the past three decades.
For foodies, your gastronomic adventure in Britain should start off in Scotland! From Edinburgh to the Scottish Highlands, countless restaurants showcasing an extensive variety of Scotland's local and seasonal produce are waiting for you to discover. Amongst those, 15 restaurants are twinkling with Michelin stars.
You can Download a FREE e-booklet of The Scotland Food & Drink Online Supplement that features Scotland's finest gastronomical fare, fresh produce and Michelin-starred chefs. The 24-page e-Book includes a Scotland Food Map to help you plan a culinary tour around Scotland, a top list of Scotland's best produce, excellent insights of whisky from the experts and interviews of Michelin-starred chefs who shared about Scottish cuisine and food philosophy.
The Scots call it "The Water of Life". Whisky is Scotland's liquid gold. There are only a handful of whisky bars in Singapore. According to The Whisky Magazine, the Quaich Bar is "a Great Whisky Bar of the World for outstanding presentation, promotion and knowledge of great whiskies from around the world".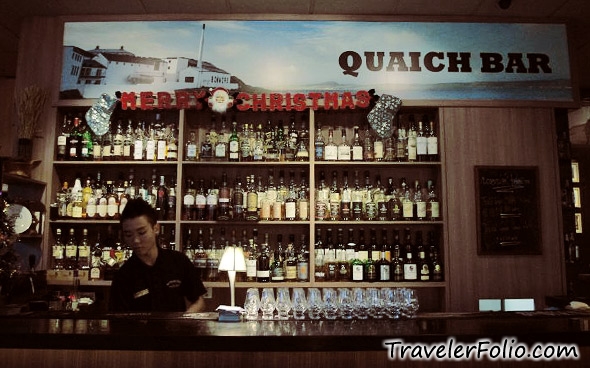 By courtesy of VisitBritain, we were invited for a Scottish Whisky Trail at the Quaich Bar right in Singapore. Khoon Hui, the passionate owner of the bar, shared about the complexities and subtleties of whisky types while we sampled Highland single malt Scotch whiskies such as Auchentoshan, Deanston and Smokehead that the Whisky Store holds exclusive distributorship.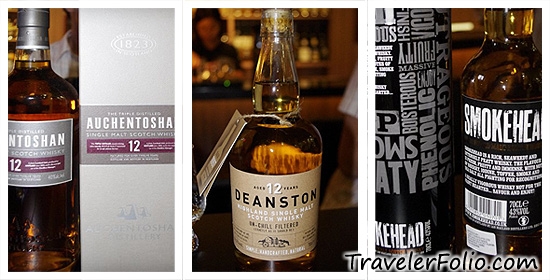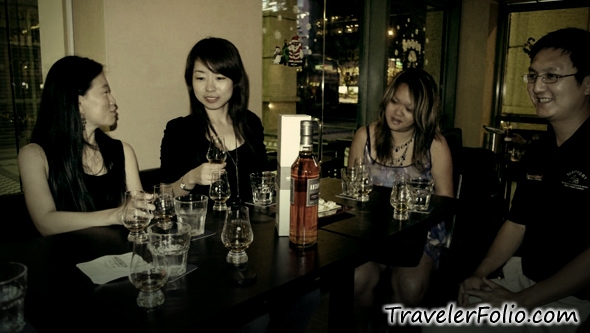 The drinking cup with two handles – Quaich, pronounced as "quake" – is a Scottish Gaelic symbol of welcome and friendship.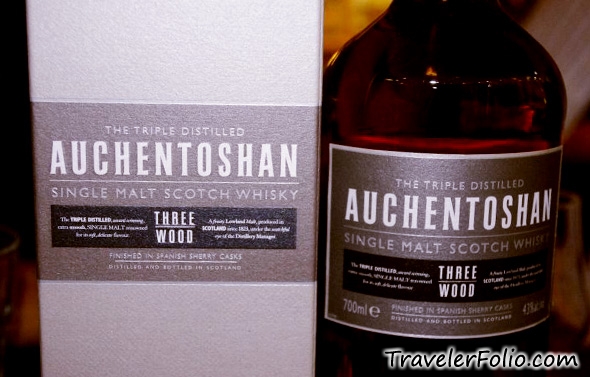 Meet the two gorgeous ladies from VisitBritain – Lorraine (left) and Marela (right).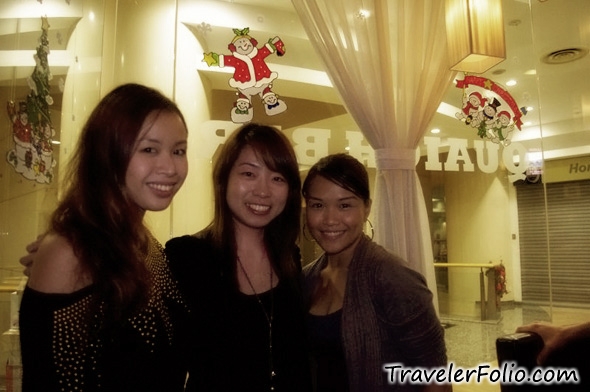 Location of Quaich Bar:
390A Havelock Road, Waterfront Plaza, #01-09/10, Singapore 169663. Tel: (65) 6732 3452 (www.whiskystore.com.sg)
Read our 11-day UK tour itinerary.