Honeymoon should be relaxing and stress-free, after the big hectic wedding is over. It didn't take us long to decide on the best honeymoon destination that's pristine and easy to drive around.
New Zealand is fondly known as the country with more sheep than people; the 'Land of the Long White Cloud'; and of course, the 'Middle Earth' for Lord of the Rings and The Hobbit trilogies.
With the right airfare and some itinerary planning, a New Zealand holiday can be very affordable. Here we are, a newly-wed couple flying off to Kiwi-land in the Southern Hemisphere for our honeymoon in the month of April 2019.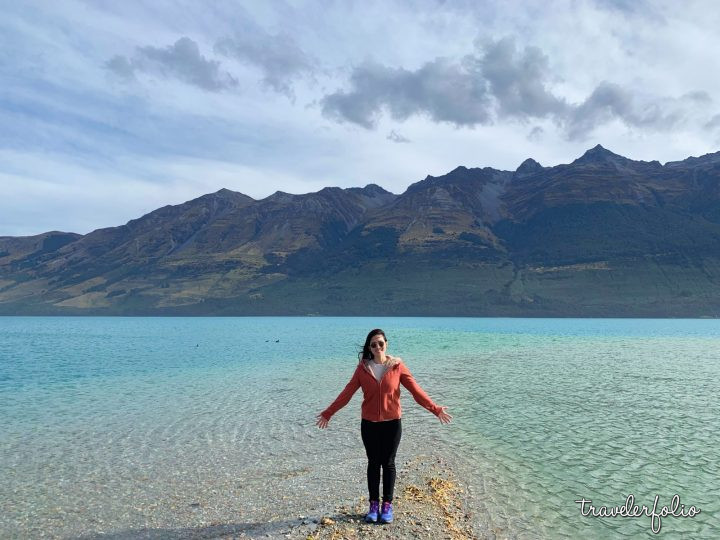 South Island of New Zealand
This blog post is to share the best things to do in the South Island of New Zealand. Being first time here, we were eager to explore New Zealand on a self-drive road trip.
Did you know that the South Island of New Zealand lies at similar latitudes (42nd parallel south) to Tasmania?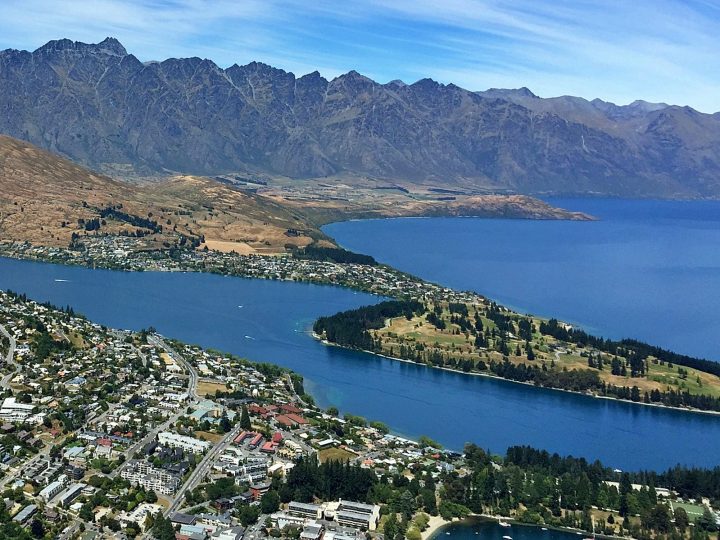 Arrowtown
We landed in Queenstown Airport and then picked up a rental car to drive to our accommodation in Arrowtown which is just 20 minutes from Queenstown.
The historic gold rush village of Arrowtown is so picturesque that we were blown away by the view from our apartment.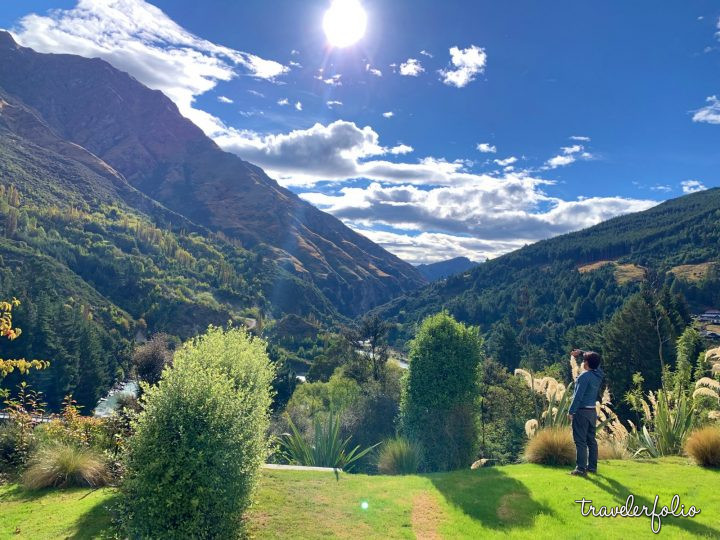 With Queenstown as a base, we were eager to set off for a day trip to Glenorchy the very next morning.
The 45 minutes leisure drive from Queenstown city centre to Glenorchy is pretty straightforward – there is only one road to Glenorchy.
Follow the direction signs through Queenstown and it will lead you there. The journey is mostly hilly and offers breathtaking scenery along the lake.
Glenorchy – the Middle Earth!
The popular tourist town nestled amongst mountains is home to enchanting views and activities such as fly fishing, jet boating, skydiving, horse riding and an easy hike.
Imagine taking a journey deep into Middle Earth… that's right, Glenorchy was one of the filming locations for Lord of the Rings.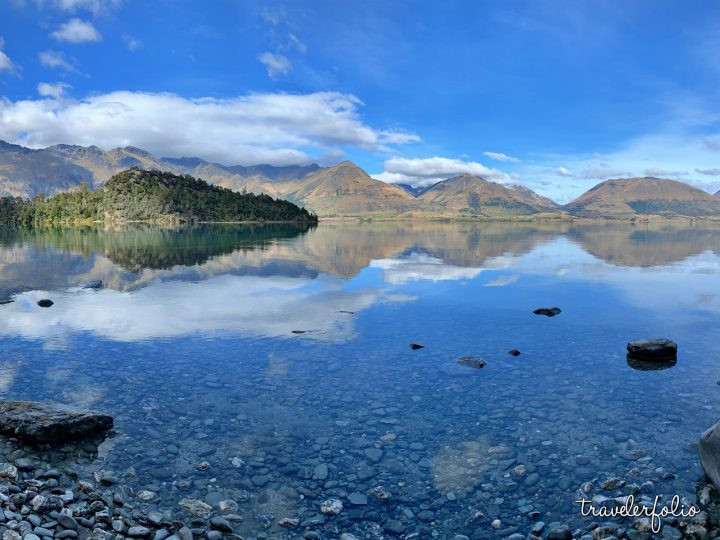 Be captivated by the diverse landscape of ancient forest, snow-capped mountains, braided rivers and the unworldly stillness of Lake Wakatipu.
Glenorchy is the gateway to Paradise and Mount Aspiring National Park.
Lake Wakatipu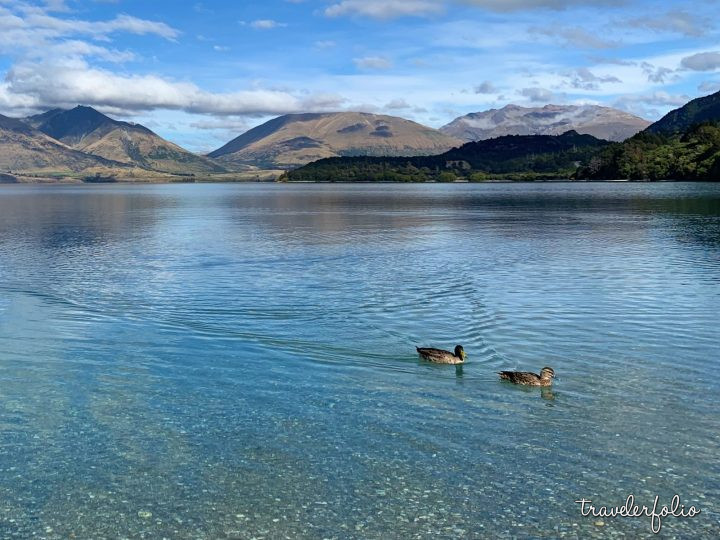 With most part of the journey along Lake Wakatipu, there are many stop points for photo-taking. The scenic drive plays a large part of the itinerary, so we leisurely drove to enjoy the breathtaking scenery.
Do note that it is important to always pull over carefully to the side of the road for safety.
We took the mandatory shot at the famous Glenorchy Boat Shed and started the hike.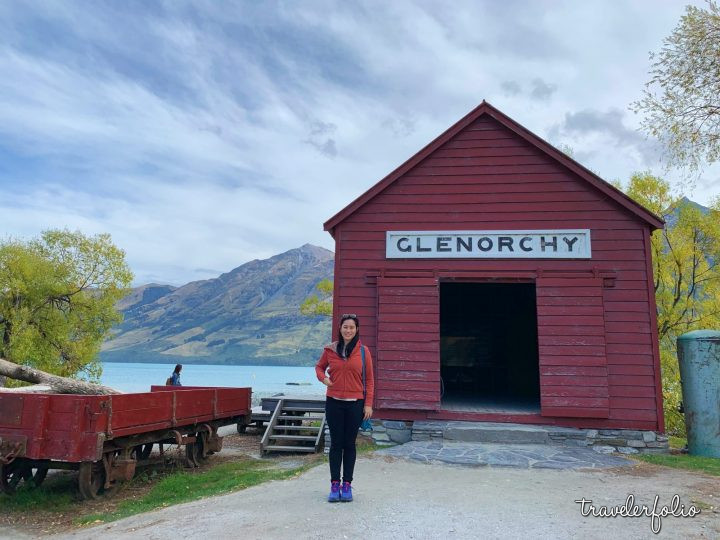 Lake Wakatipu – New Zealand's longest and third largest lake. The name as translated from Maori means "growing bay" or "bay of spirits".
Clear and mirror-like lake is the perfect canvas for reflecting the surrounding mountains and pines. One cannot help but to feel a sense of peace, calm and serenity.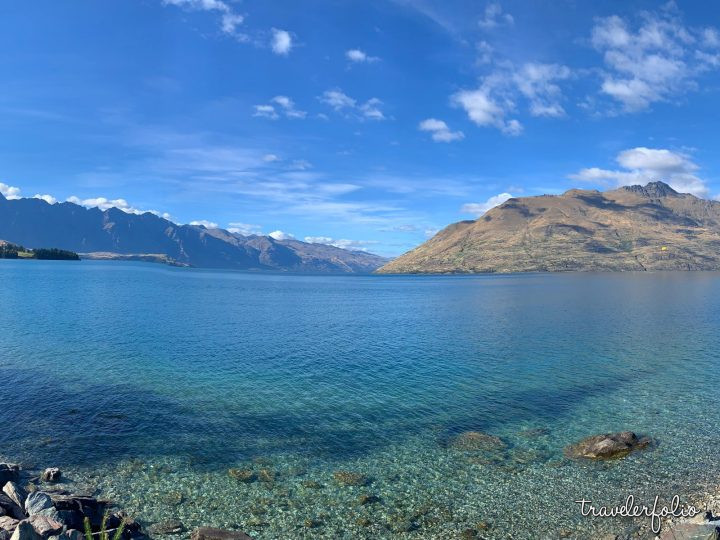 Be awed by magnificent mountains, pristine lakes and rivers.
Paradise
If you still have some time, continue your journey to Paradise.
The 20 km drive from Glenorchy to Paradise will reward you with awe-inspiring landscapes and mountain ranges. This area is pretty isolated and has no shops or restaurants around (not that we know of!).
Paradise as it is, many couples exchange vows and take wedding photos here.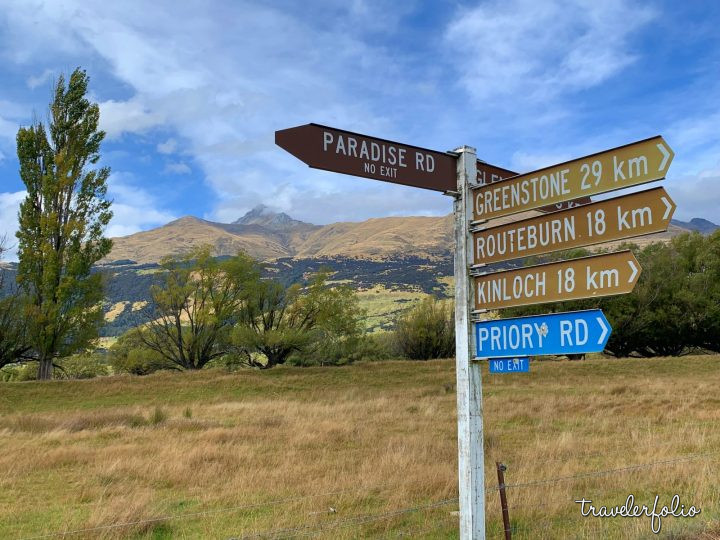 Onsen Hot Pools
New Zealand is home to a lot of naturally-heated thermal water caused by a large amount of geothermal activity from beneath the tectonic plates, allowing warm water to bubble up through the earth's crust to form hot pools. 
These pools, surrounded by mountains, forests or lakes, contain minerals and offer a very relaxing experience to soak in nature's beauty while enjoying from its health benefits.
The ideal of boutique onsen experience is very appealing. We were lucky to have book a slot from Onsen Hot Pools during our time in Queenstown on a rainy day as we couldn't do much in the adventure town.
Onsen Hot Pools is only 10 minutes drive from Queenstown.
Dipping into a luxurious private pool elevates our spirits and revitalises the bodies to maximum satisfaction. Not forgetting to mention that the pool room overlooks the magnificent and imposing Shotover River canyon.
The Onsen Hot Pool room is tastefully decorated with wooden furniture and earth colours, coupled with soothing music. We felt calm and restful during our stay.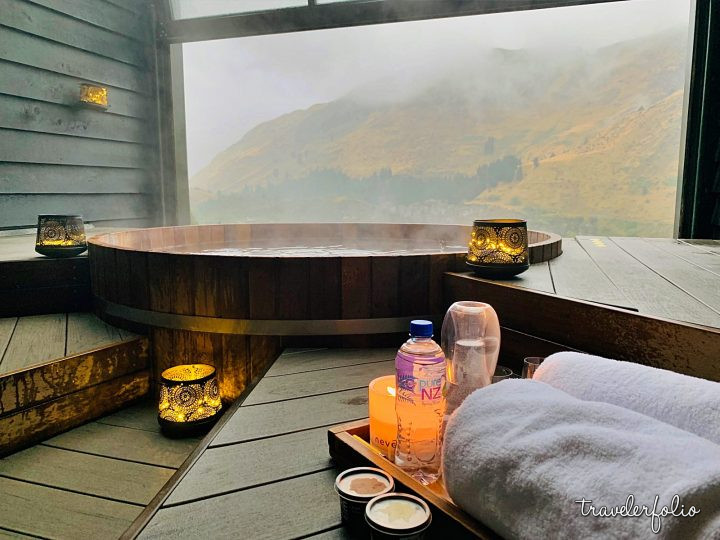 There is an online booking system on the website; from our experience, the slots are in hot demand.
We refreshed the website using our mobile devices several times and took the opportunity for last minute cancellation.

If you are well planned ahead of time, book in advance to secure your slots.
We booked the Tandeki package for 2 adults Daytime Pool. It comes with private changing space, bath and hot-tub with a view to boot. Drinks and snacks, as well as aromatherapy burns and towels are provided for an hour.
Opening Hours & Rates
You can experience onsen in the daytime or under the stars as the opening hours are from 9am to 11pm every day. Rates from $87.50 and includes a complimentary selection of local refreshments and snack.
Where is OnsenHotPools: 160 Arthurs Point Road, Arthurs Point, Queenstown, New Zealand
Next stop, we set off to Te Anau for Milford Sound experience. Remember to follow us on Facebook and Twitter for updates on New Zealand road trip.
By Kelly