Touted as Asia's most remarkable entertainment destination, Marina Bay Sands, a subsidiary of Las Vegas Sands Corp., has propelled Singapore's business, leisure and entertainment scene to the next level. The US$5.5 billion integrated resort offers a luxury hotel comprising of three 55-storey towers capped by the Sands SkyPark that incorporates a 150-metre infinity swimming pool, the world's largest outdoor pool at 200-metre high, and one of the world's largest public cantilevers that boasts the best view of Singapore skyline.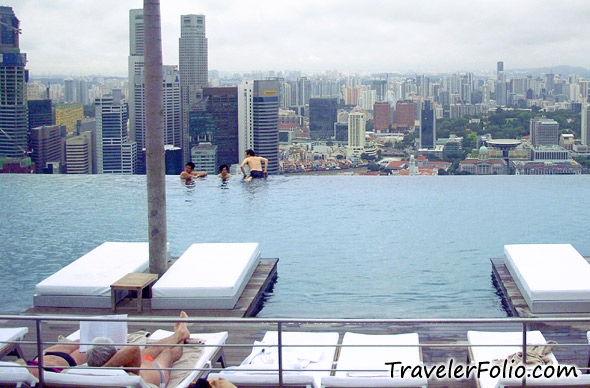 In the foreground: Marina Bay Floating Platform.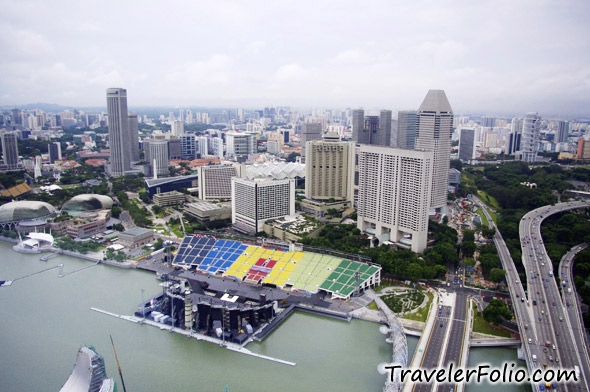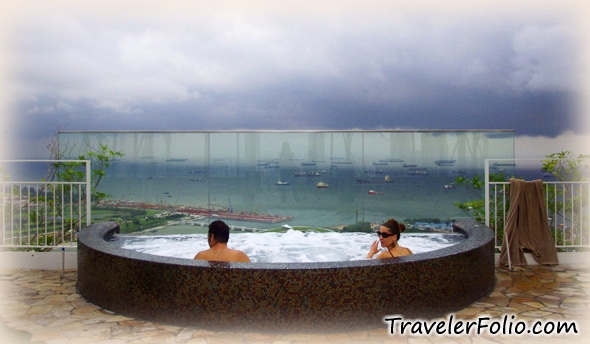 Skyline of the Central Business District. At 280 metres high, UOB Plaza One and OUB Centre are among the three tallest buildings in Singapore.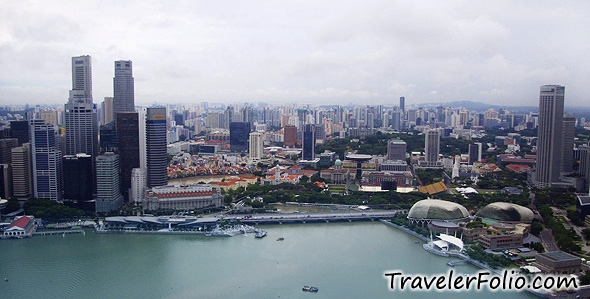 Singapore Flyer: The 165m high Ferris wheel is the largest in the world.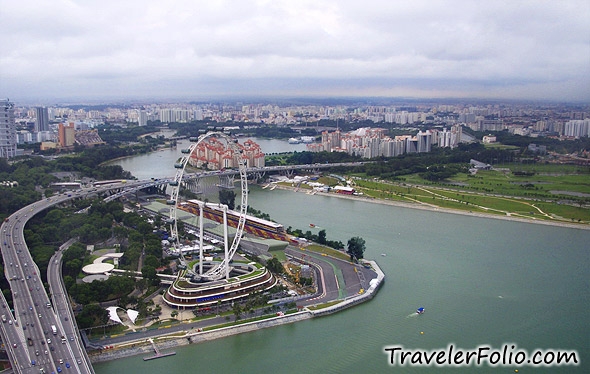 Designed by the internationally acclaimed architect Moshe Safdie, the hotel is considered as one of the most complex structure ever built with distinctive sloping towers as steep as 26 degrees. To integrate Marina Bay Sands Art Path into the precinct, six world-renowned artists designed and installed magnificent artworks to form an extensive art galore ever completed as part of an integrated architectural process through Marina Bay Sands.
The Drift will leave you awestruck with 14.8 tons of three-dimensional polyhedral matrix seemingly floating in the air. Be amazed as you walk through the Rising Forest with 83 giant vases of 3-metre high, each weighing 1,200-kilogram and holds a tree. On the façade of the hotel, the most prominent art piece is the Wind Arbor with shimmering hinged flappers that reflect lights as they move in the wind.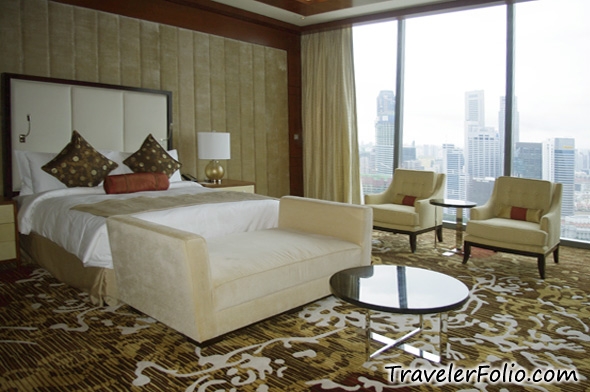 Marina Bay Sands at night.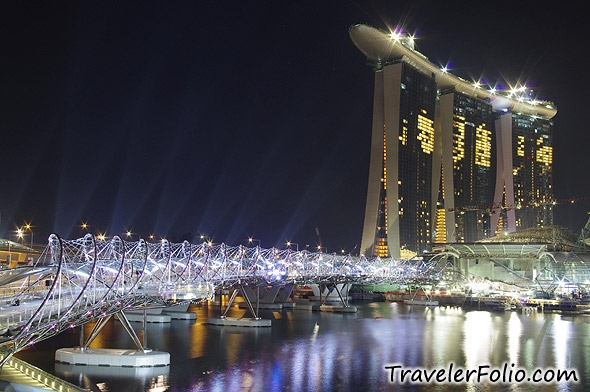 Located in the city centre, Marina Bay Sands woos business travellers with the Sands Expo and Convention Centre that includes Southeast Asia's largest ballroom which can host up to 11,000 delegates. Beyond that, The Shoppes at Marina Bay Sands is lined with high-end boutiques such as Louis Vuitton, Hugo Boss, Salvatore Ferragamo and De Beers. Parents can even take their kids on a 5-min sampan ride through the retail belt.
Strategically positioned as a world-class entertainment resort, Marina Bay Sands will host musicals, concerts and private parties at the two state-of-art theatres and the floating Crystal Pavilion where Avalon and Pangaea nightclubs are located, by early 2011. For Broadway musical lovers, the award-winning show, The Lion King, will be the hit in town from March 2011. In the pipeline, a lotus-shaped Museum is set to feature over 60,000 square feet of galleries exhibiting art and science and other renowned collections.
Marina Bay Sands offers epicureans a diverse selection of gourmet pleasures that include fine-dining experiences spearheaded by renowned celebrity chefs from around the world. Fans of chef Tetsuya Wakuda can now look forward to savour Waku Ghin's European-Japanese fusion cuisine at Marina Bay Sands, the only restaurant outside his world-famous establishment in Australia. Located on the second level of the casino building, guests can also appreciate one of the world's largest Swarovski crystal chandelier suspended over the casino floor.
Fireworks during the opening of Helix Bridge on 24 April 2010.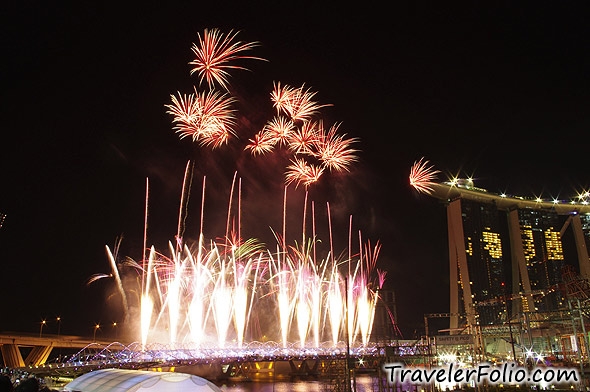 Helix Bridge – the pedestrian bridge – links to Marina Bay Sands.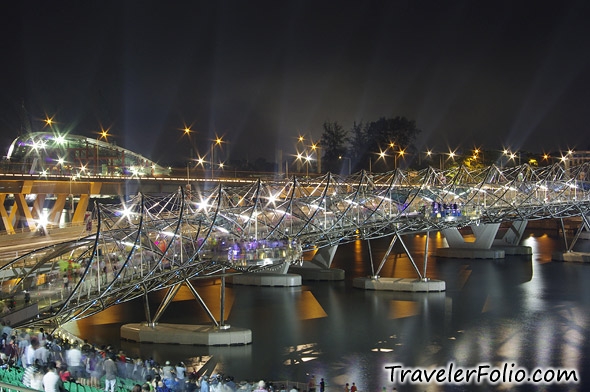 This article was published in Travelog Singapore on October 2010.
Read all posts on Marina Bay Sands Singapore.