Darwin, the capital city of Northern Territory, serves as a gateway to explore the Top End's attractions and immense in world-class Aboriginal art sites.
Museum and Art Gallery of the Northern Territory
Within a stone's throw away from the city centre, the Museum and Art Gallery of the Northern Territory is home to a broad collection of over 1.2 million natural history specimens, 30,000 items of art and material culture as well as exotic Aboriginal art and craft works.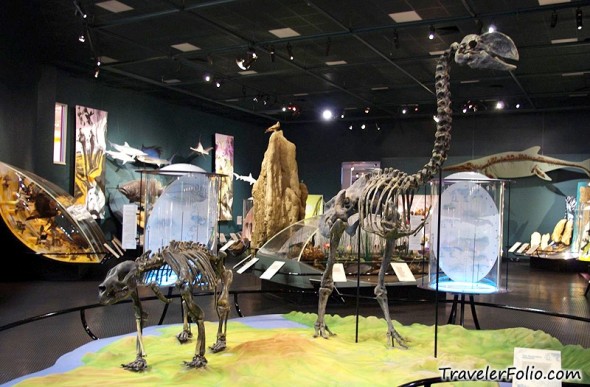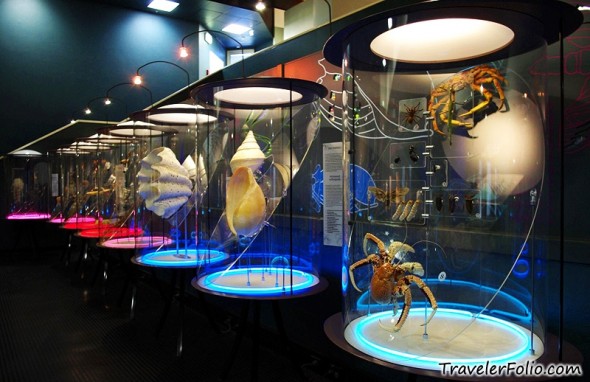 Sweetheart, the notorious saltwater crocodile that attacked several dinghies at a popular Darwin fishing port in the 70s. It was later trapped and anaesthetised but drowned. The body and skeletons are now kept in the museum.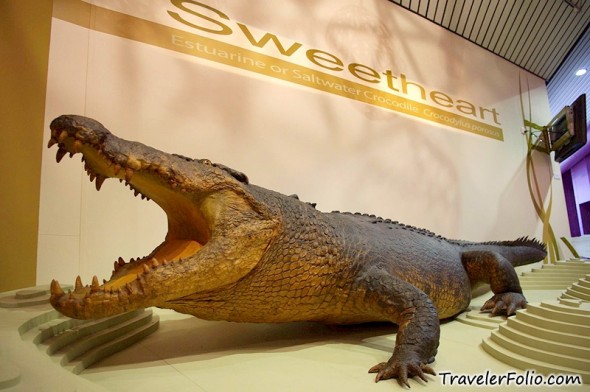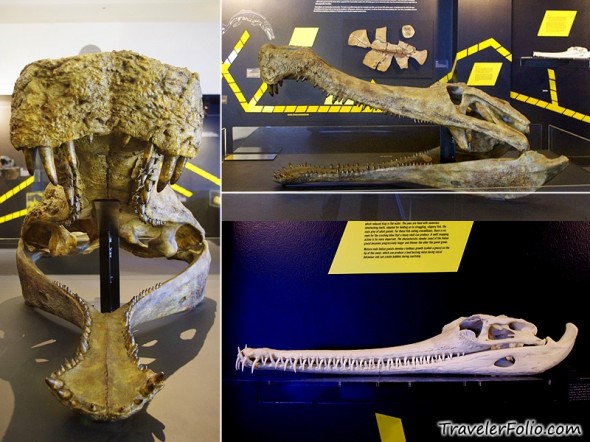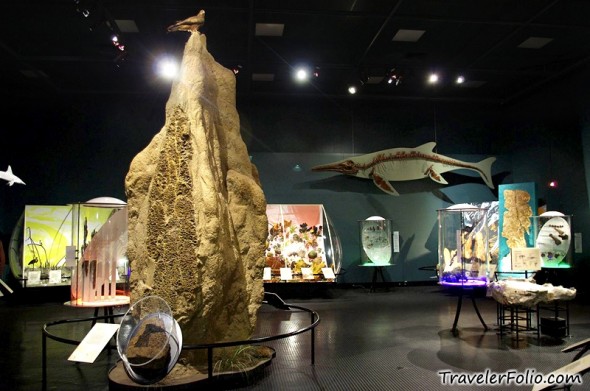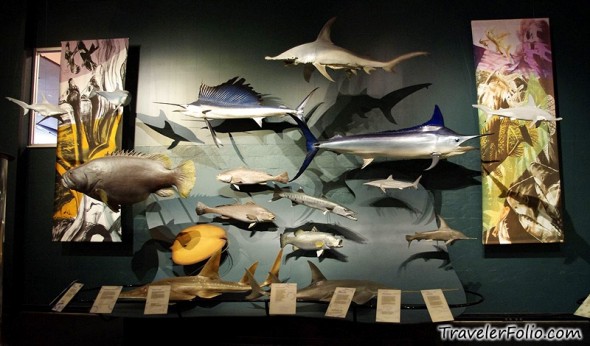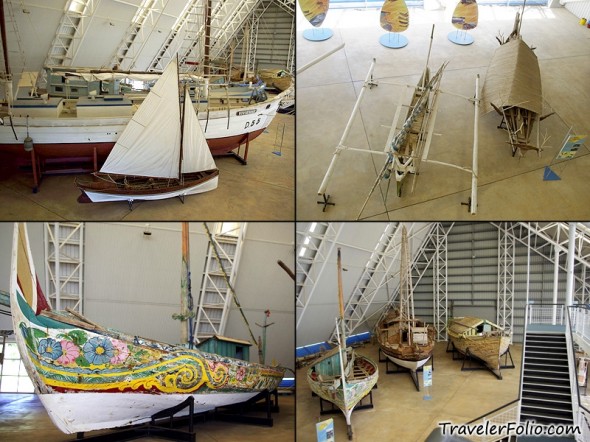 Feeling peckish? Relish a wide range of native Australian delectables including barramundi and other fresh seafood while enjoying sea breeze at Cornucopia Café that's surrounded by lush greenery and overlooking the Arafura Sea. The café is located within the Museum.

Visitor info on The Museum and Art Gallery of the NT
Address: Conacher Street, Fannie Bay, Darwin NT 0820
Website: magnt.nt.gov.au
Territory Wildlife Park
The Top End is synonymous with natural pristine environments teeming with unique flora and fauna. A great way to get up close and personal with Australia wildlife is visit a conservation park.
Within an hour's drive from Darwin's CBD, Territory Wildlife Park is set in 400 hectares of natural bush where you can get closer to the wildlife in their habitats. Some of the popular highlights include the birds of prey display, the underwater walk-through tunnel where you will be surrounded by freshwater marine life and monsoon vine forest walk that offers tree-top viewing in the one of the largest dome aviaries in the southern hemisphere.
Video of the keeper feeding the freshwater whiprays.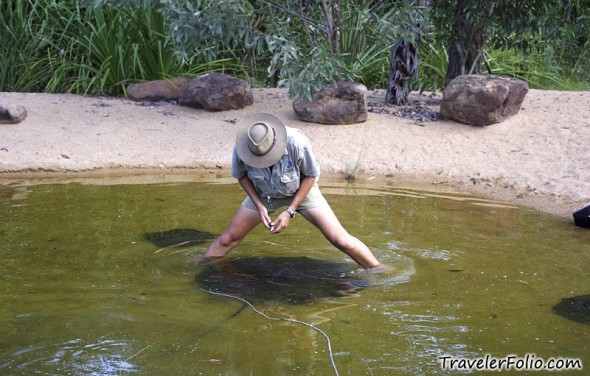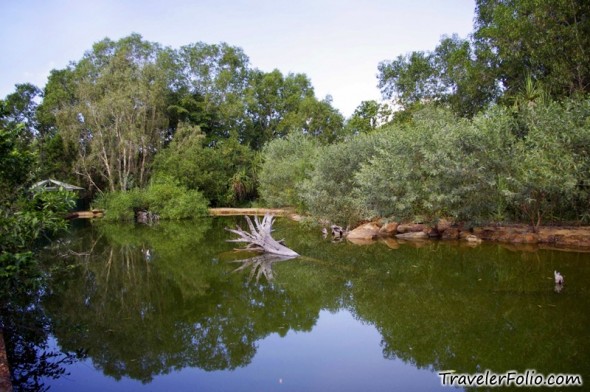 Getting around the Territory Wildlife Park is easy with a well-established system of walking tracks with clear signs. You can also hop onto the free shuttle train at pick up points that are conveniently located at the exhibit entrances.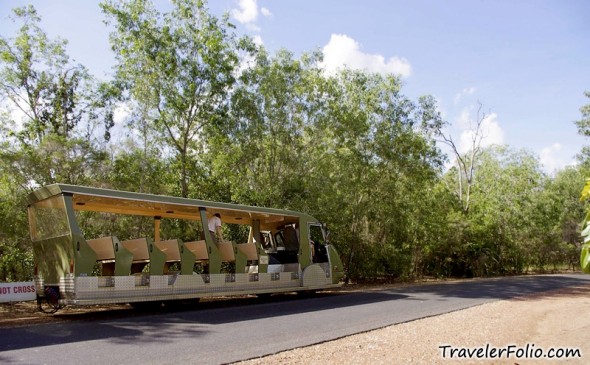 Walk above the forest floor to get a bird's-eye view of the flora and fauna.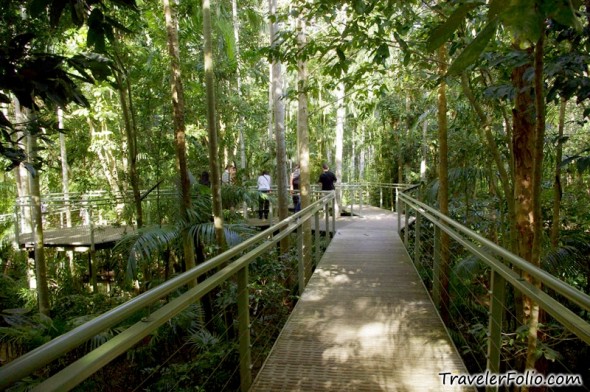 Spot the snake.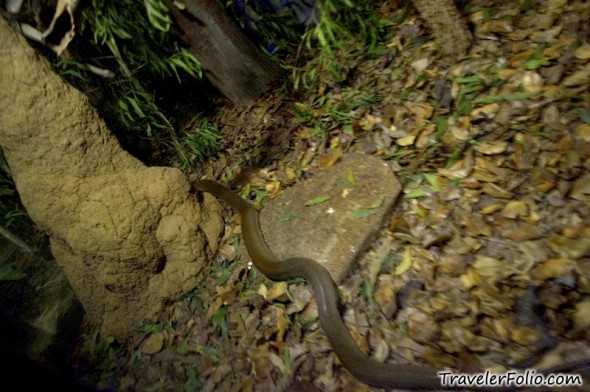 Visitor info on Territory Wildlife Park
Address: Cox Peninsula Road, Berry Springs.
Fee: Adult A$26 / Child A$13
Website: territorywildlifepark.com.au
Where to Eat
Darwin may be one of the smallest cities in Australia, yet just like many other Australian cities, it has experienced an influx of people from different ethnic backgrounds. Migrants bring their food culture with them, so Darwin is literally brimming with a wide variety of international food.
For exotic cuisine, take a short walk down to Mitchell Street to indulge in one of Australia's best restaurant – Hanuman Restaurant – that serves Thai, Indian and Nonya cuisines.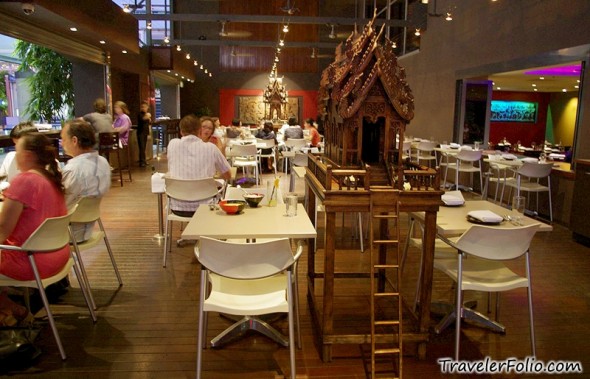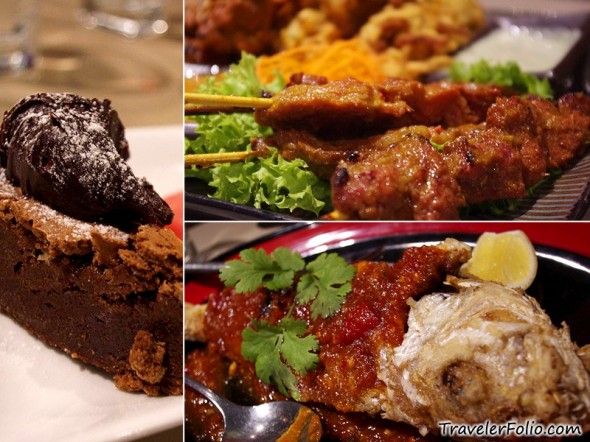 Where to stay
A comfortable stay in a clean and spacious guest room appointed with contemporary fittings and modern entertainment systems was good enough to rejuvenate and recharge to continue the journey out of Darwin on the next day. Located in the city centre, Crowne Plaza Darwin is one of the good options to get more than a good night's rest.
Next, get on a Spectacular Jumping Crocodile Cruise!
Please "Like" to follow Travelerfolio Facebook