If you are Penangite, I guess you pretty much know about this statue outside Penang Berjaya Times Square. I heard that many people took photos of it. It's a big European man instructing a muscular Indonesian coolie with big biceps to carry the heavy loads to somewhere. Of cos, you won't see this kind of scene anymore in modern Malaysia.
The directional signs are pointing to some big cities, indicating the long distances away from where the statue stands. Singapore is only 599km away.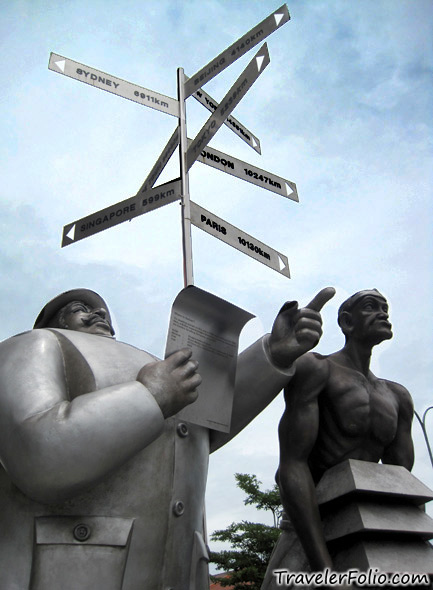 We arrived in Penang a day before the Ramadan month for the Muslims in Malaysia where Islam is the predominant religion of the country. It's a fasting month for the Muslims and fasting begins from sunrise to sunset. You will see Ramadan bazaars around during the month for the Muslims to buy food after breaking of fasts.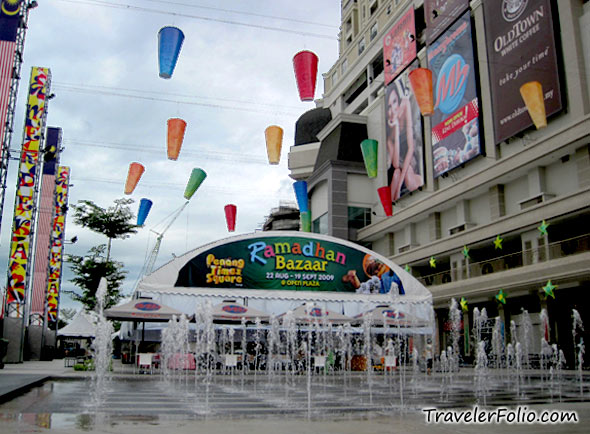 Unfortunately, there are only a few shops operating at Penang Berjaya Times Square, with few visitors in this very big and new mall.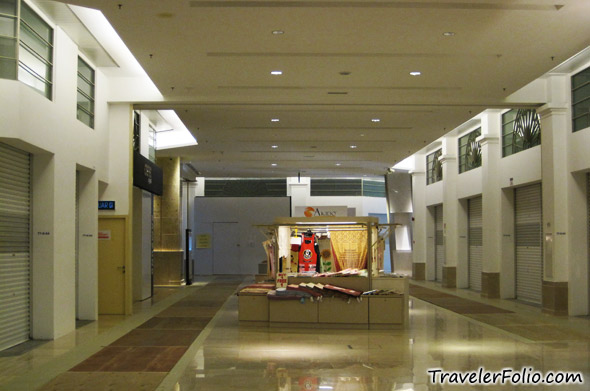 Something that fascinates me whenever I am in Penang: clouds seem to be hovering very low around the hills throughout the day, especially after the rain. Anyway, it was a gloomy day. I thought I brought rain to Penang; it had been raining for several days since we were there.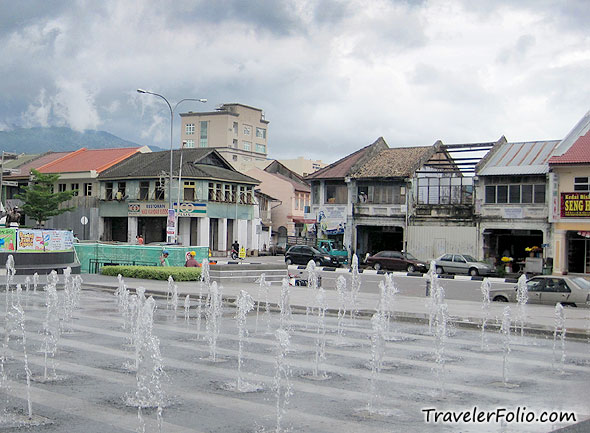 Just opposite the mall is an old Hindu temple with a rather big compound.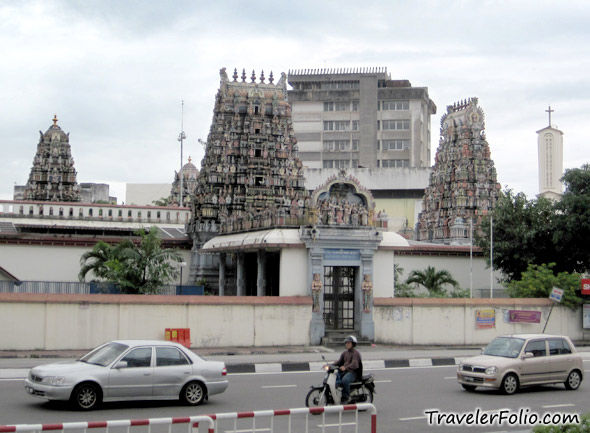 While the fasting month started on 22th August, the Hungry Ghost festival is also widely celebrated for one month since 20 August in this Chinese-majority Penang state. You will see very big lighted joss-sticks decorated with colourful dragon design perched in front of makeshift altars, and stages put up for Chinese operas and other performances that are mainly not for you to watch… (hair raising)
A scene of how the Chinese in Penang worship during the Ghost festival or some non-Chinese prefer to call it the Chinese Halloween. In Singapore now, there are also many altars being set up for worshiping during the seventh lunar month and makeshift stages (in Chinese we called it "ge tai") for performances. I could hear people singing loudly on some nights from my home and lot of ashes drifting in the air on days when many burn incense papers as offering to the spirits (hungry ghosts!). Read about Hungry Ghost festival in Singapore.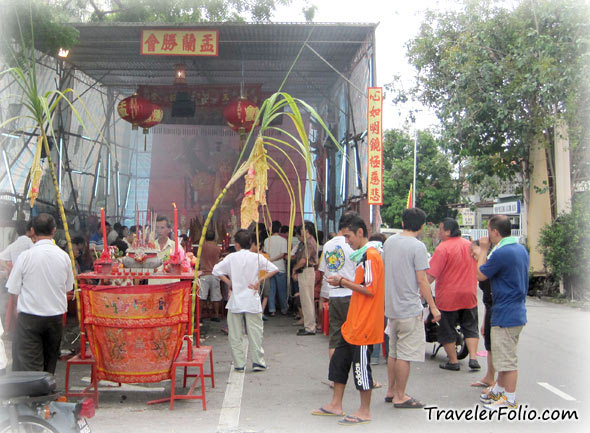 I'm surprised that Sakae Sushi in Malaysia is soooo much cheaper than those Singapore outlets! And the food tastes better. Just to summarize, a green plate costs RM1.90 (in Singapore, I think the cheapest is S$1.90?), a pink plate costs RM3.90 and a red plate costs RM5.90. We never have enough of them.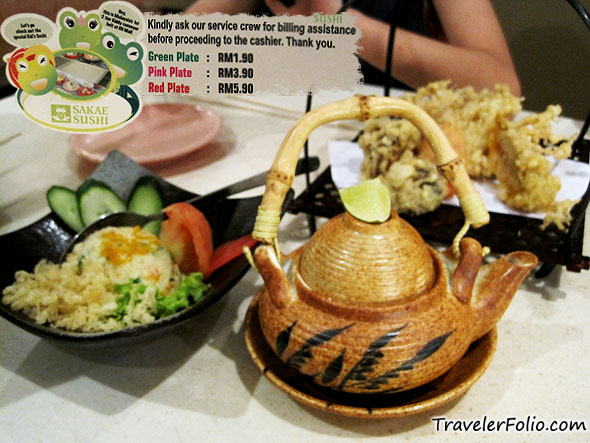 Moving along Penang Bridge, one of the world's largest bridges, we were leaving Penang island for a few days to Ipoh, Genting Highlands and Kuala Lumpur.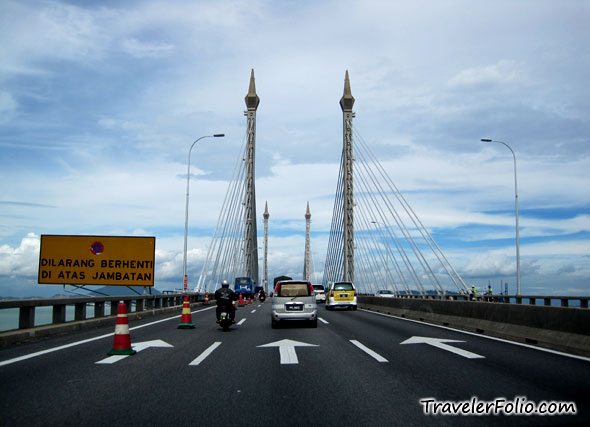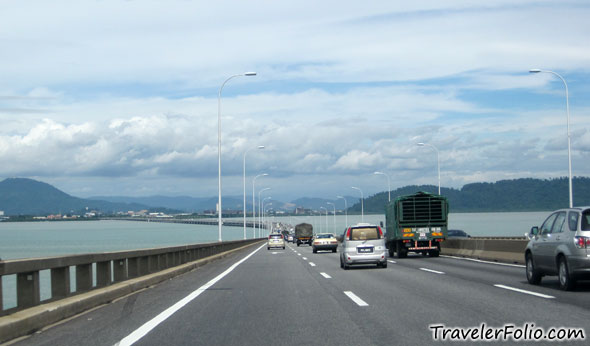 It takes about 2-hrs to drive from Penang to Ipoh. The weather in Ipoh was better, at least no wet days but it was hotter.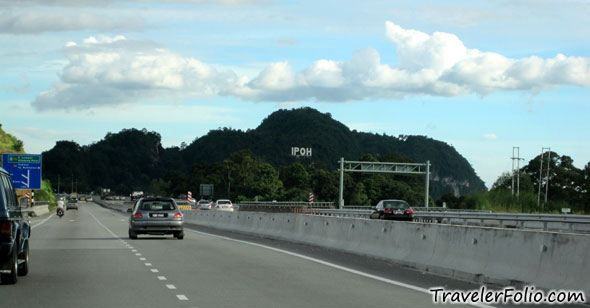 Coming up next… Some good food to recommend in Ipoh.