After spending 2 days in Ipoh, we drove to Kuala Lumpur (KL in short), the capital of Malaysia. From there, it took us less than an hour to reach Awana resort where we stayed there for a night. I guess most holidaymakers at Awana like us would spend most of the time up on Genting Highlands, dubbed as the "City of Entertainment". Visitors like to go there to enjoy the cool climate (an escapade for us who live in hot and humid Singapore) but the main purpose of the visit anyone in the region can tell you: Go for the CASINO!
But hang on! If you don't gamble, you can still go for the rides at the indoor and outdoor theme parks, and shop around First World Plaza at the mountain peak.
For many years I've not been to Genting Highlands. Though we drove to Awana resort from KL, we took the cable car up to the peak as it's a safer choice. Many fatal accidents happened before along the mountain road with treacherous turnings so it's not worth the risk. Years back, my friend tried to drive his old manual car up the mountain slope and at one point, it couldn't accelerate anymore, and in the end we still had to turn back and took the cable car.
The Genting Skyway is touted as Southeast Asia's longest cable car ride covering 3.38km from Gohtong Jaya to Highlands Hotel and is the world's fastest mono cable car system. A two-way return ticket costs RM10.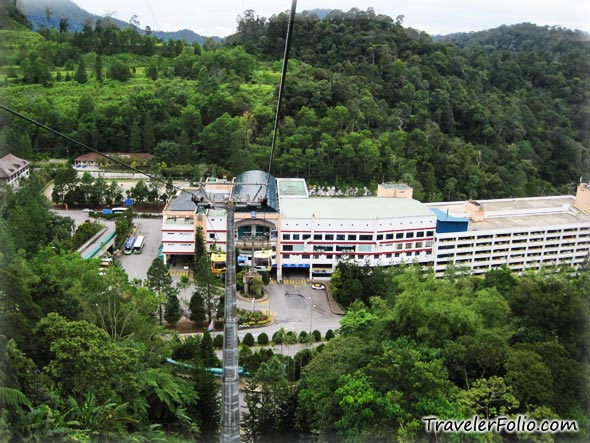 Moving at about 22km/hr, it's a comfortable ride across the lush green mountain. We could even catch glimpses of the capital city from afar.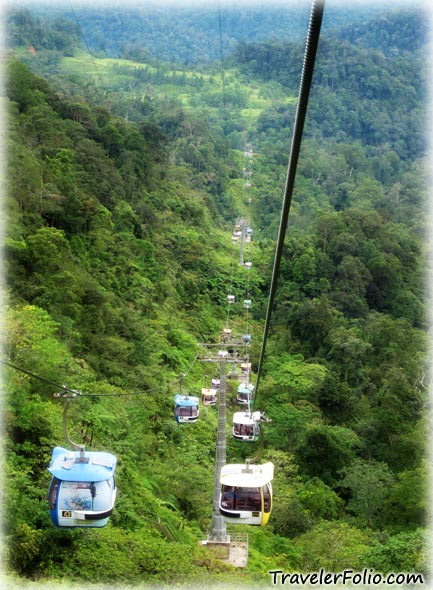 After about 1omins cable car ride across the valley of hills and into the cloud, we reached Genting Highland Resort.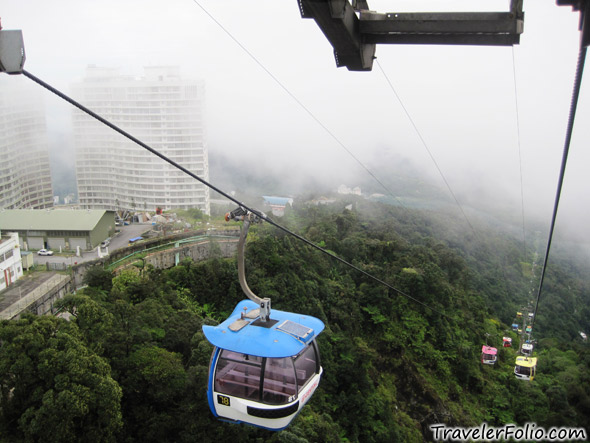 Withstanding the cold mountain wind… anyway the temperature was still bearable and we were lucky that it wasn't raining.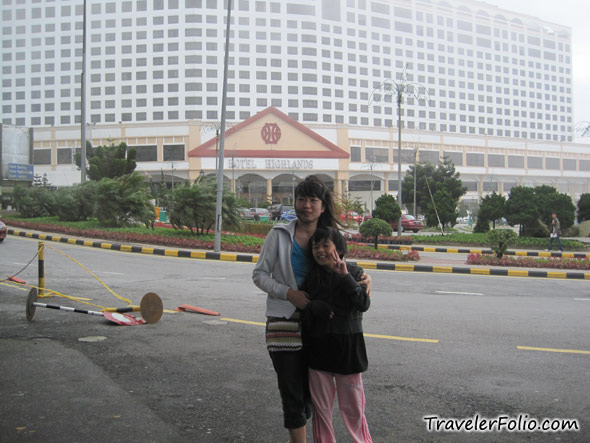 It was the first time I entered Genting casino. Hmm… to be exact, it should be the second time; I did pass through the entrance once but a security guard yelled at me, "Orang! Orang!" ("people" in Malay?) when I tried to sneak in just before I turned 21. LOL
There are two theme parks at Genting Highland Resort – Outdoor Theme Park and First World Indoor Theme Park.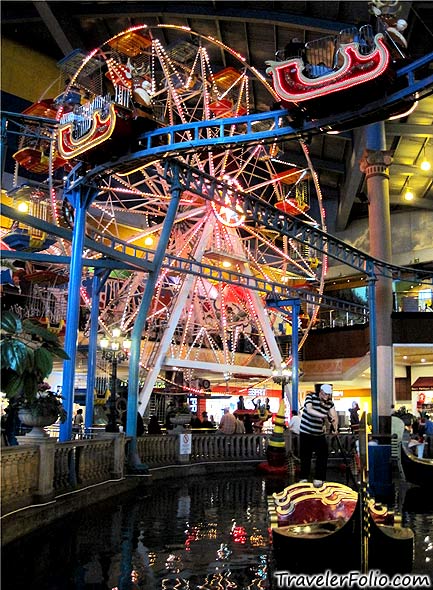 There is also an indoor splash pool and my kudos to those wearing swimwear in the cold.
And I guess there aren't many places where you can eat safely under a passing roller coaster…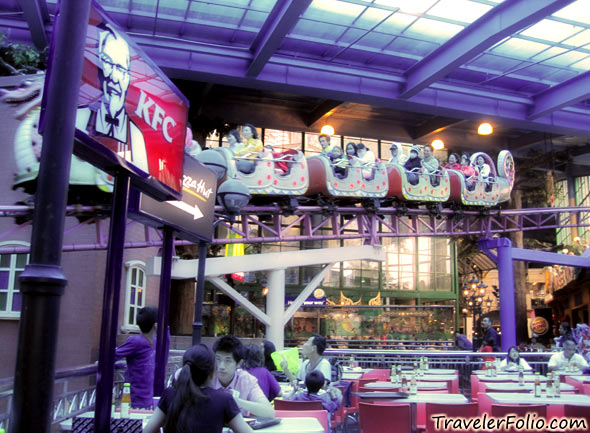 Superman Genting man (he has a "G" on his chest) is here too, and he broke through the brickwall.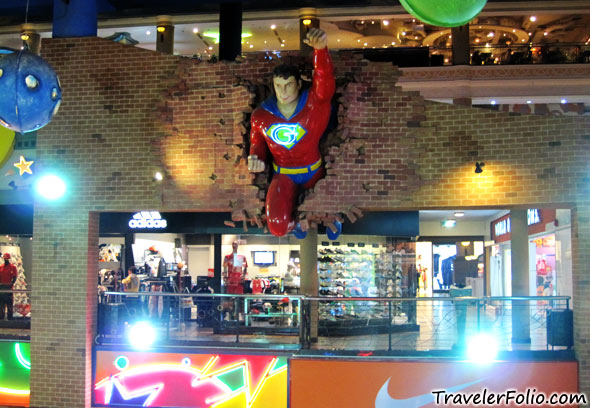 Talking about ghost and spooky stories revolving around Genting, there are plenty. A popular one is about a corpse found under a bed in a Genting hotel room. Another one was witnessed by a friend of my relative. The friend was in her hotel room when she saw someone jumping out of the window from another hotel room but didn't see the body when she looked down. Also, one of my friends said they found lot of blood on the bath tub at a hotel room which they just checked in. Others say there are many suicidal cases of gamblers who lost everything at the casino.. Eeew.. not going to recall anymore scary rumours at wee hours.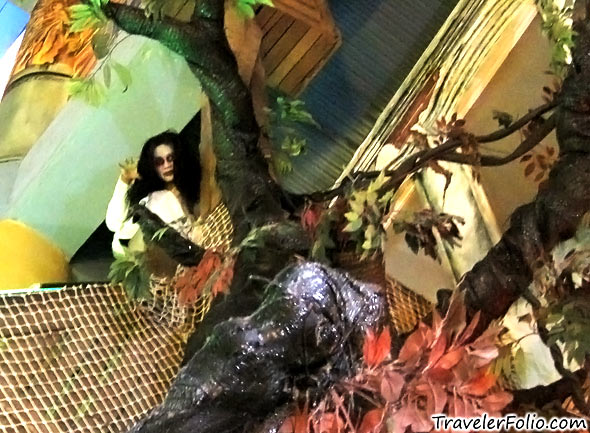 Another torture scene outside the House of Horror.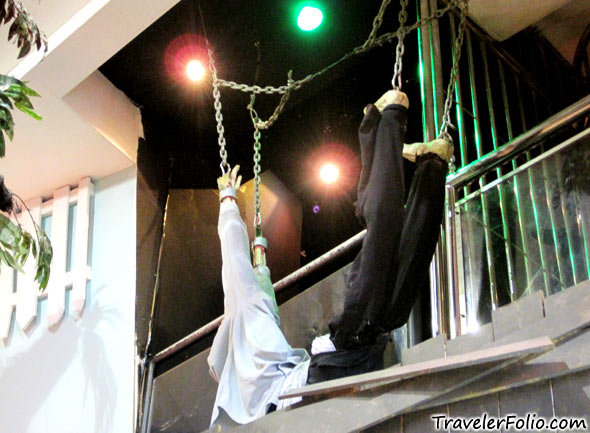 A replica of a very huge Oscar statue at First World Plaza.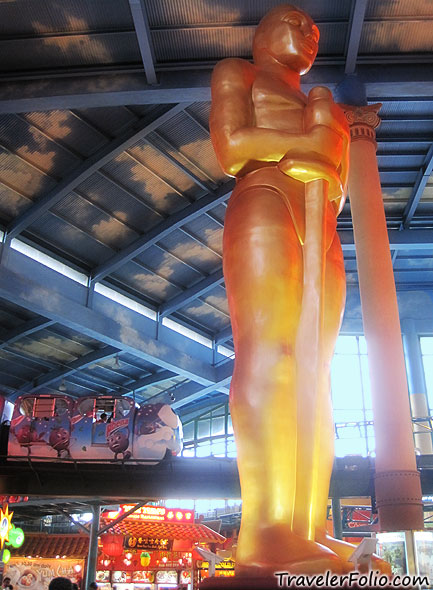 Another replica of the statue of Liberty. I wonder there are how many of such big replicas in the world… probably it's uncountable.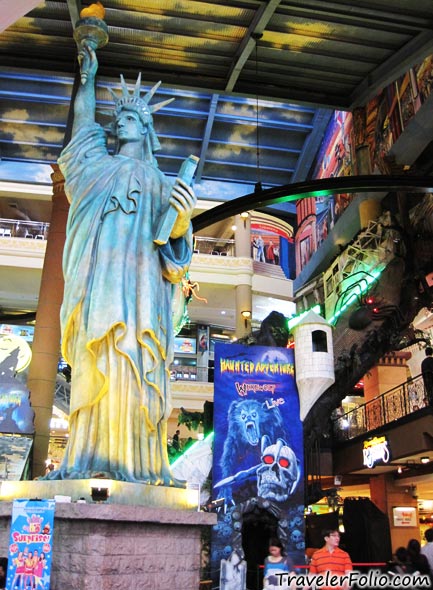 A sexy one that has chosen a hot bike over the pedestal.
A panoramic image of the indoor theme park at First World Plaza, with tracks and water passages running all over the park. Scroll left-right for the whole image.

Try your archery skill at RM9. I think there is a guide for beginner.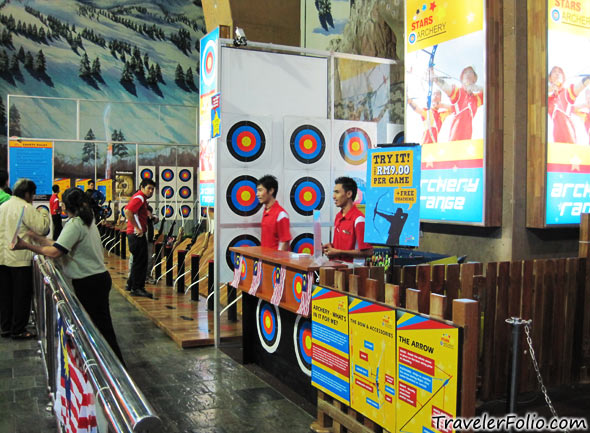 Any motivation quote you can think of for this little boy who was challenging himself on the rock climbing wall? Without any safety harness, I just hope he won't fall.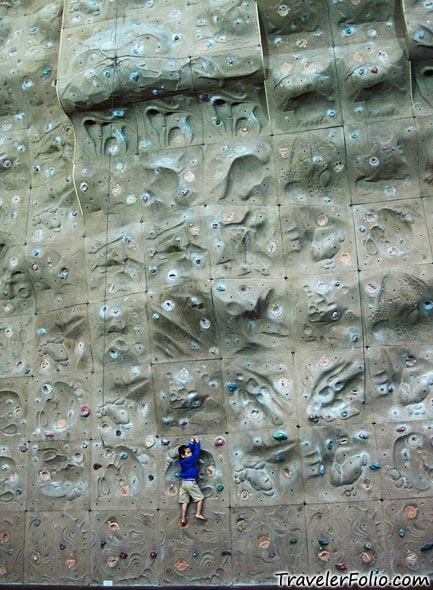 Have fun in the cold with thrilling rides at the outdoor theme park. An adult ticket during peak period (school or public holiday) is RM44, a child ticket costs RM31. For normal days, it's a few dollars cheaper. Well, you can't fake your height with the caterpillar measuring board at the entrance of the theme park.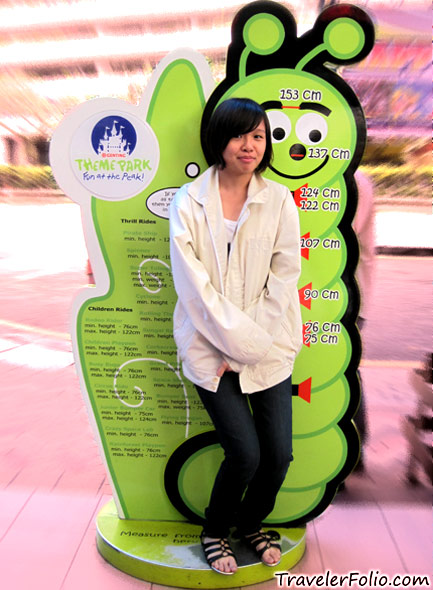 A panoramic view of Genting Outdoor Theme Park. Scroll left-right for the whole image
It was drizzling as we descended from the mountain resort via the cable car again. Everywhere on the mountain slope was pitch dark.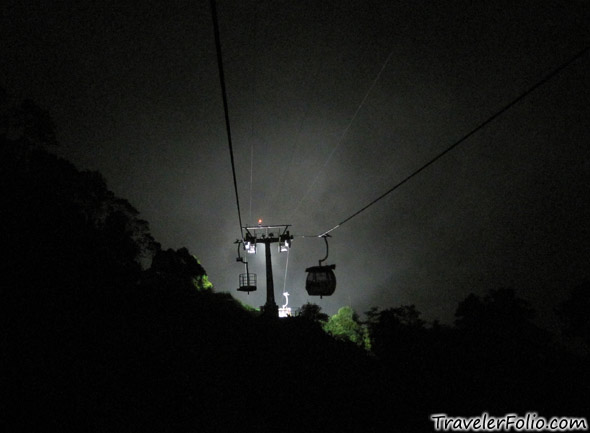 Nail-biting moment… no more lush greenery but our lives were at stake in this little cable car that was swaying in the cold mountain wind… just killing time while trying to play scare.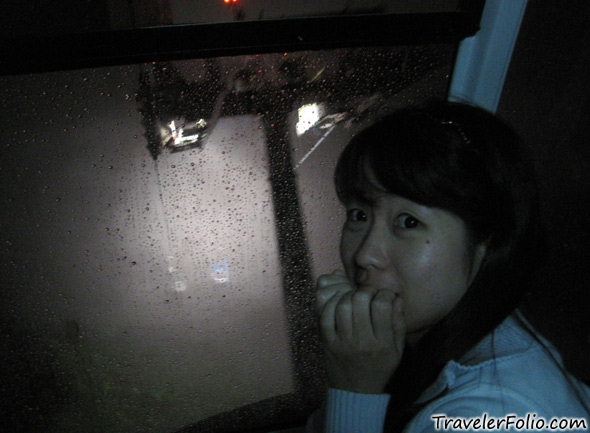 Casino goers must be really motivated to see the "WIN" banners that are hanged along the road to Genting.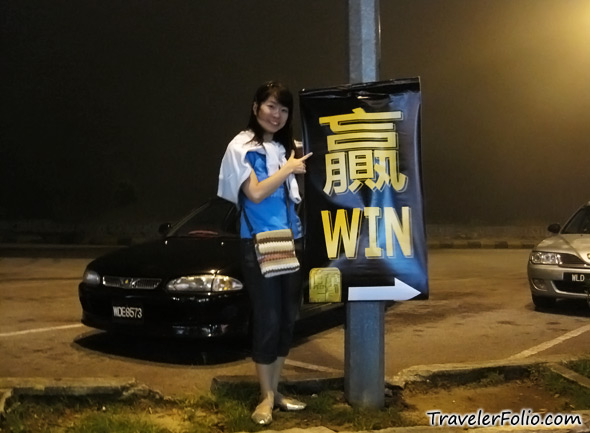 Next, Kuala Lumpur day trip.