As the Chinese saying goes, 'He who does not reach the Great Wall is not a real hero.' 不到长城非好汉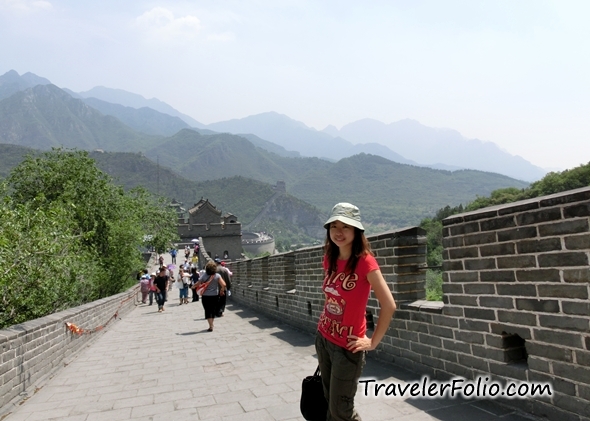 The Great Wall meanders through endless mountains and deserts, spanning across thousands of miles like the mystifying dragon. One of the architectural wonders of the world, sections of the fortifications were built as early as the 7th century BC and construction continued to become the world's largest military structure in the Ming dynasty. With a history that dates back over 2000 years, the Great Wall bears testimony to the civilizations of ancient China.
There are many sections of Great Wall around Beijing to protect the city in ancient time; the Great Wall at Badaling (八达岭), Juyongguan or Juyong Pass (居庸关) and Mutianyu (慕田峪) are the popular attractions among tourists and locals alike. And the local guide told me Mutianyu is the most scenic in fall colours.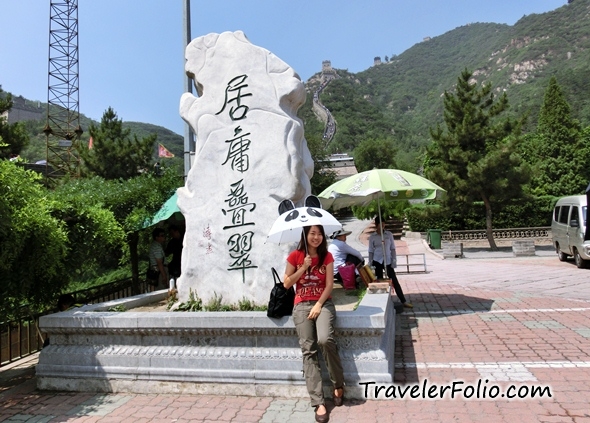 Juyongguan is located over 50-km away from Beijing city. Once you get into the Guangou Valley, you'll see the magnificent stretch of the Great Wall winding up and down the rugged ridges. This section has the longest history and is one of the three greatest mountain passes of the Great Wall. It's pretty steep to go up the slopes, not to forget descending can be more challenging with tired wobbly legs!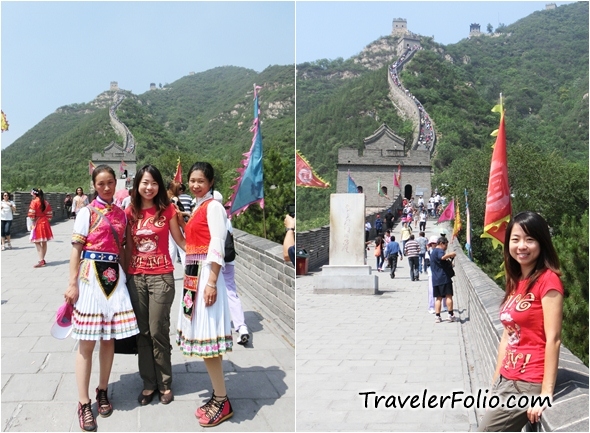 Dressed in pretty ethnic clothings, these local girls came from Yunnan province, if I'm correct. Look at the steep slope! It's not easy to climb the Great Wall 'cos it wasn't built for tourists!
The breathtaking, verdant scenery of the valley.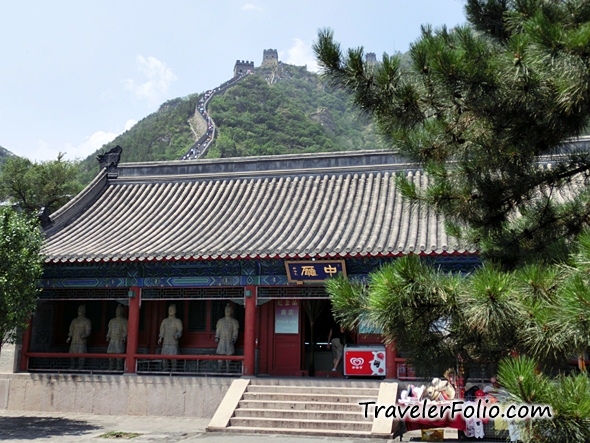 You can find a few souvenir shops on Juyongguan and even get a certificate of endorsement that you've been to the Great Wall of China – you are proclaimed as a hero!
Here is a display of 18 weapons, so I guess it's the Chinese classical weapons of ancient warfare.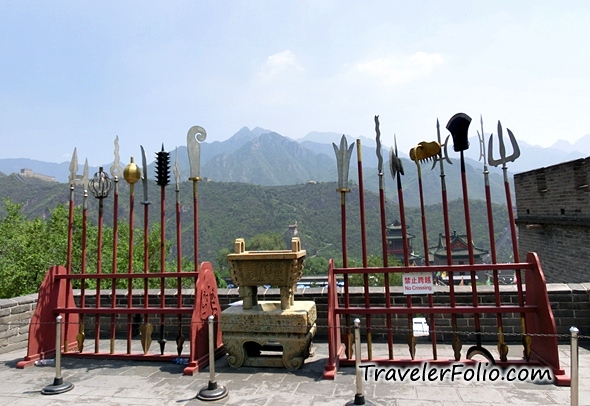 You will be awe-struck by the incredible military defence project of more than 2000 years ago in China. It's a must-visit at least once in a lifetime.
Read all posts on China.