We left Florence to Pisa by train. It was a short ride of about one and a half hour.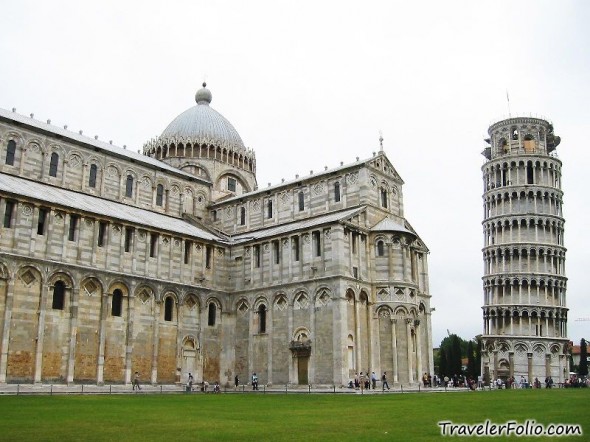 We walked into yet another famous postcard scene again – the Piazza del Duomo (Cathedral Square), one of the main centres for Medieval art in the world. The square was declared a UNESCO World Heritage Site and is dominated by four great religious edifices namely the Duomo (cathedral church), the Leaning Tower, the Baptistery and the Camposanto.
This shot was taken while standing at the Field of Miracle, where all three great buildings can be shot nicely in a picture. It's a courtesy photo from my pretty buddy, Wendy, who went there in 2007.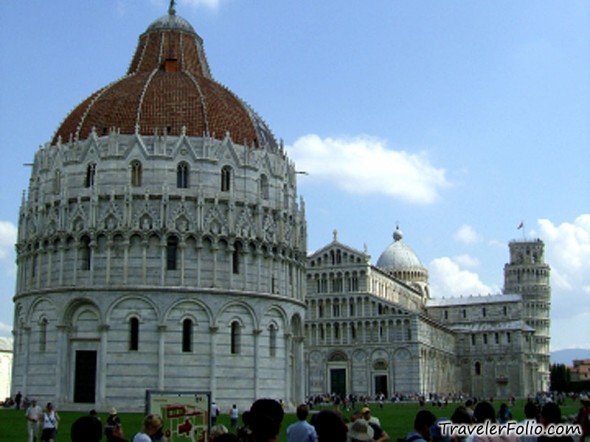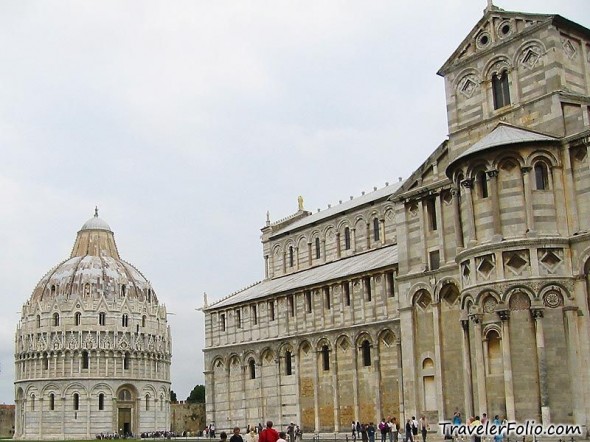 The leaning tower is awe-inspiring! How could it lean at such a dangerous yet seductive angle? We spent almost two hours in the square, virtually trying to support the leaning tower, to create our own postcards!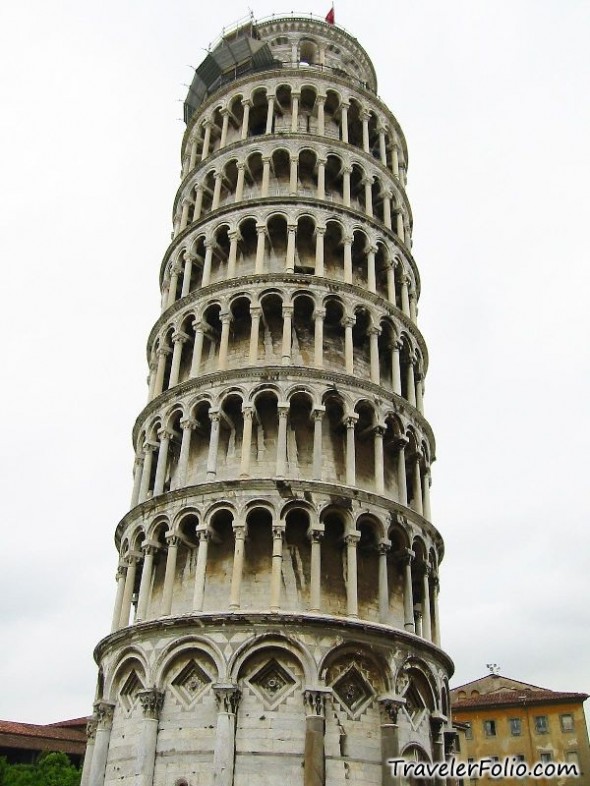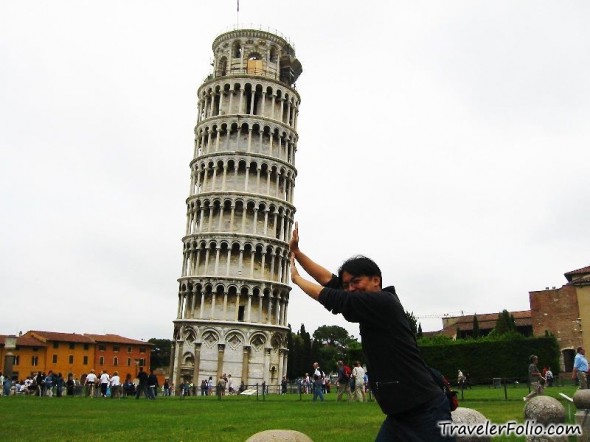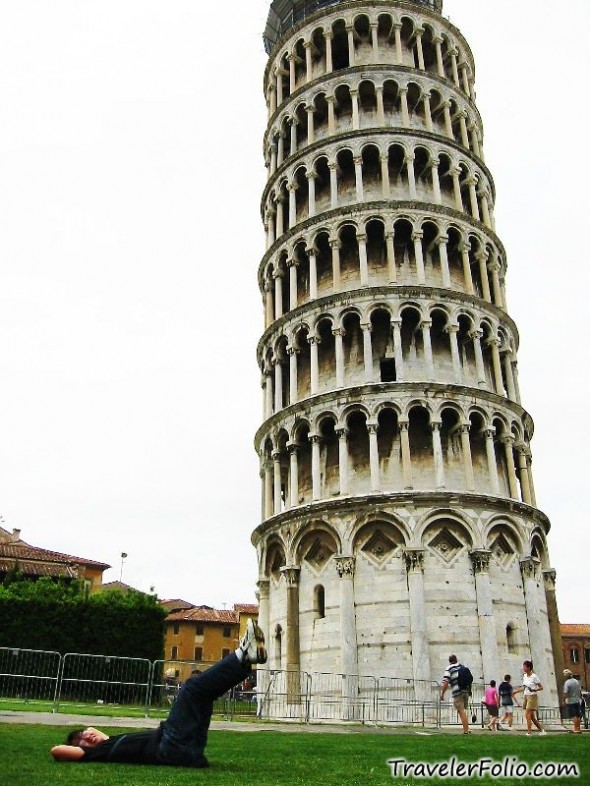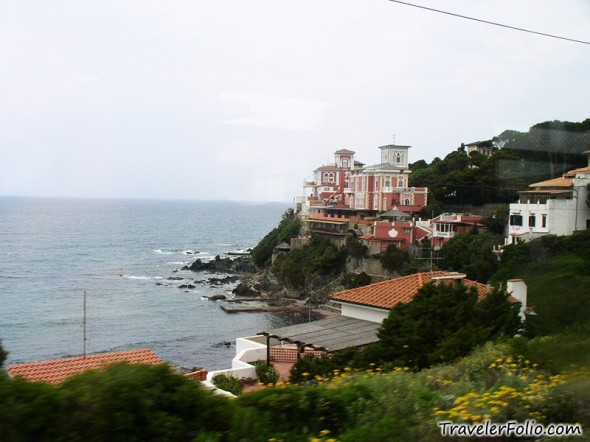 Leaving Pisa for Rome, our last league in Europe.
Next: to ROME!