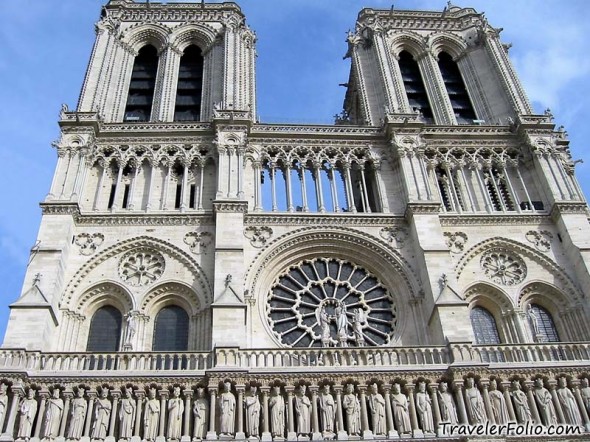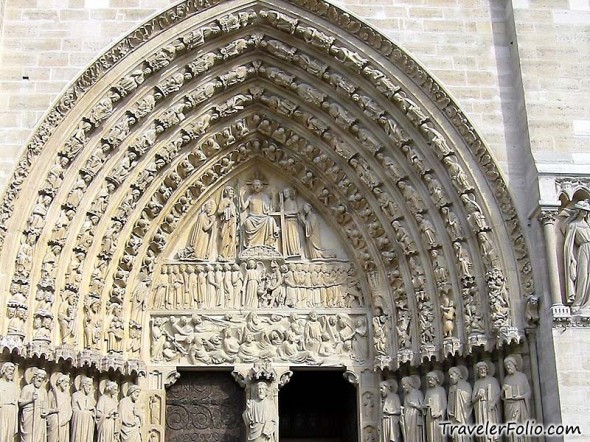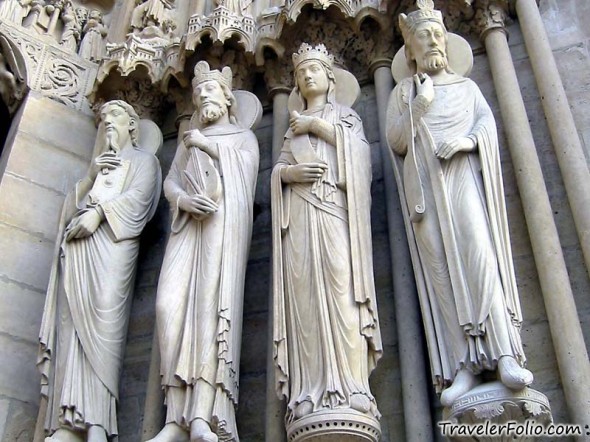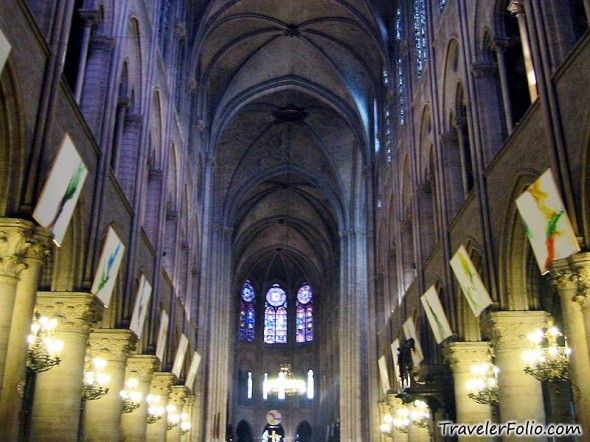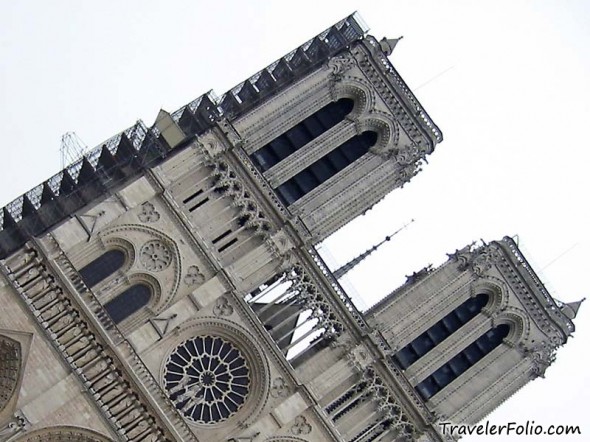 Notre-Dame de Paris, a Catholic cathedral located on the Cité island surrounded by the Seine river. It is one of the masterpieces of Gothic art in Western Europe dated back in the 13th century, with stunning stained glasses and a huge interior. The Walt Disney movie "The Hunchback of Notre-Dame" has given it quite a lot of publicity too!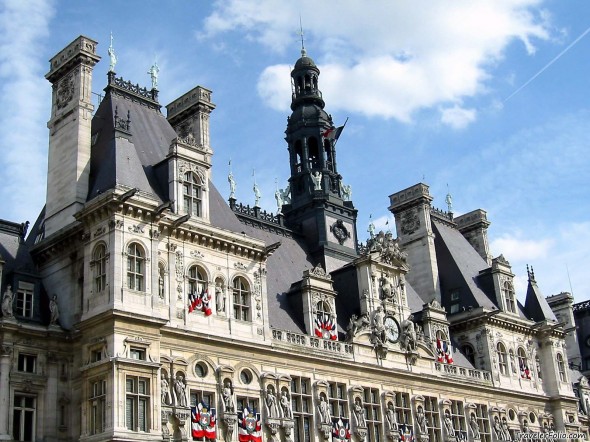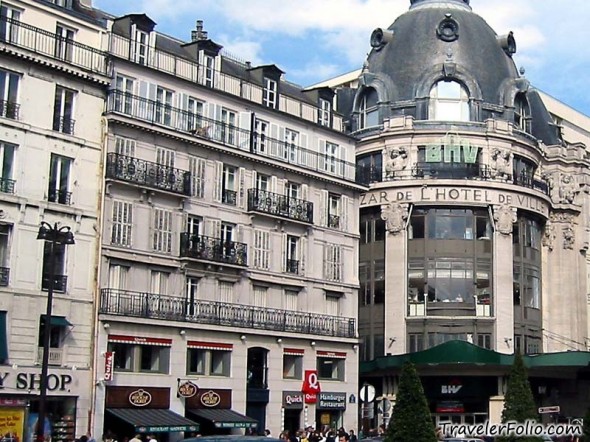 At the opposite side of Notre-Dame is Hôtel de Ville (means "city hall"). It is a magnificent building housing the City of Paris's administration, but the square in front of the building was once the main site for all sorts of executions! OMG!
Surprisingly, we met a lot of friendly people in the city (we often hear tourists recounting their unhappy experience with the stuck-ups in Paris). However, it seemed that the officers at the Metro Stations were rather sulky.
It is easy to travel around in Paris, except that we have to change trains many times and it can be quite confusing to tourists. It was the first time we saw buskers boarding the train to play music inside.
Back to AIJ hostel, we checked in our dorm. It was a very simple room with two double-decker beds that were not very comfortable. In the middle of the night, we were shaken by someone who opened our door! He opened it slightly and closed it shortly. We think it should be the housekeeper, but he should have a record on how many people staying in the dorm.
Louvre Museum, the World Famous!