One good thing about blogging is we get to know friends from all over the world.
Yesterday, I received this lovely parcel that had flown a long way by FIRST CLASS from Honolulu to Singapore! The sender is none other than our favourite blogger – Bridge! We love visiting her blog; it's just so original with beautiful travel photos and well-written articles. I enjoy touring around the world in her cyberspace and even JUMP with her! XD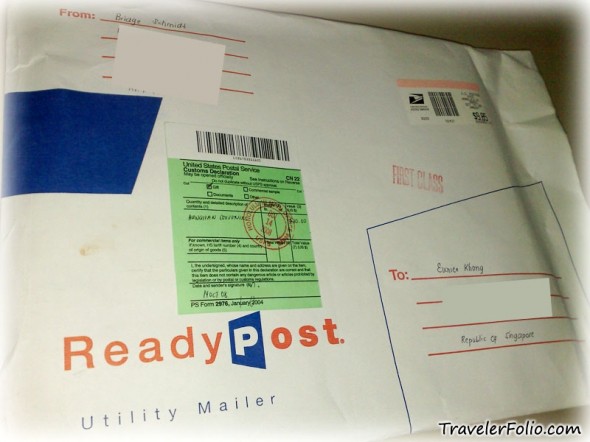 Look what I have got from Bridge! A slipper luggage tag, a hula dancer bookmark, a 6-month weekly planner with magnets, two emery boards, a Boston postcard, a post-it notepad with printed with "Hawaii", a folder from University of Hawaii (where Bridge is studying right now) and a cute little card with Bridge's handwriting all over it. I love 'em all!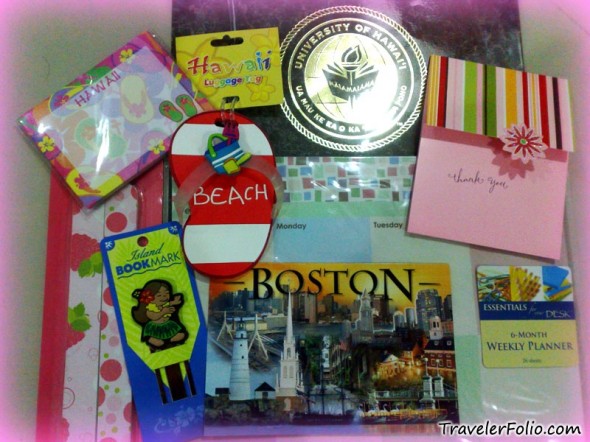 Warning!! Do not pester Bridge for gifts OK!
Bridge's birthday falls on 24 Oct. Let's wish her a very HAPPY BIRTHDAY!