Yes it's 27 Dec today.. but I still have many X'mas pics yet to publish. Anyway, not to waste any leftovers, let's "finish" them before 2008 ends! I was told not to take any pic in this office building except their Christmas tree. But the reflection on the bells hanging on the tree "betrayed" them. Ok ok, just being childish. XD
This is a very "oriental" Christmas tree by the look at the ornaments hanging on it. Not only that, the tree is upside down. I don't know if it has other meanings, but if you are a Chinese, some auspicious words being placed upside down means "luck arrives", so for the inverted Christmas tree, does it mean "Christmas arrives"? ^^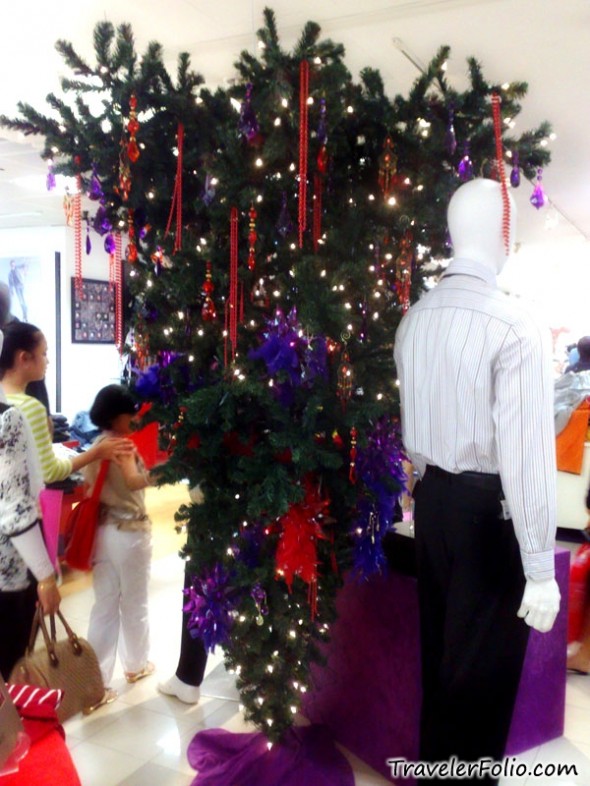 Fu – the Chinese word for 'luck'. Around the Chinese New Year, people often intentionally put up a poster with this word on it – upside down because it means "fu dao 福倒" (luck turning upside down), but the "dao 倒" (upside down) also sounds the same as "dao 到" (arrive), thus it represents "fu dao 福到"(luck arrives or comes).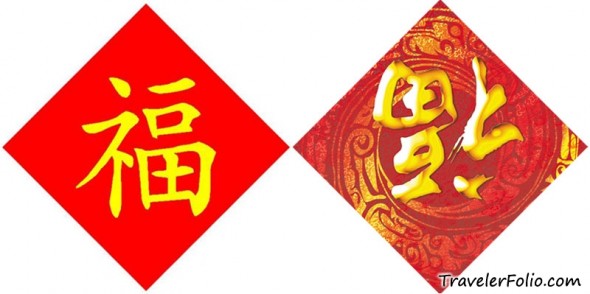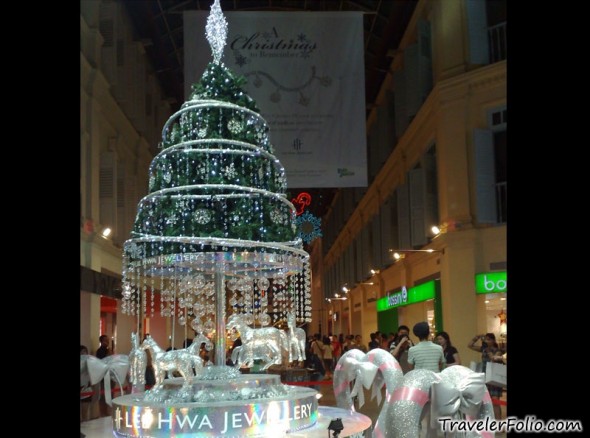 A gorgeous Christmas tree decorated with crystals by Lee Hwa jewellery at Bugis Junction, Singapore.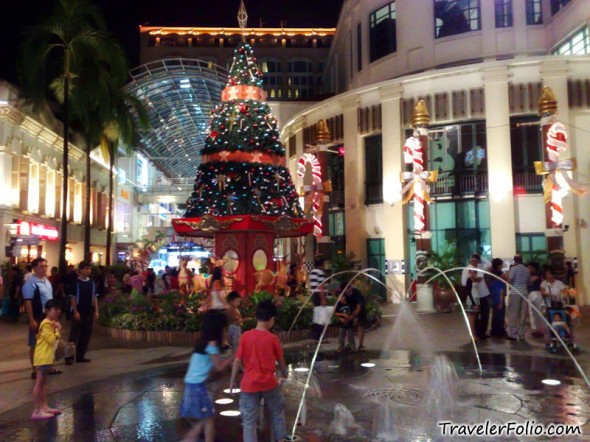 Christmas tree on carousel outside Bugis Junction, Singapore.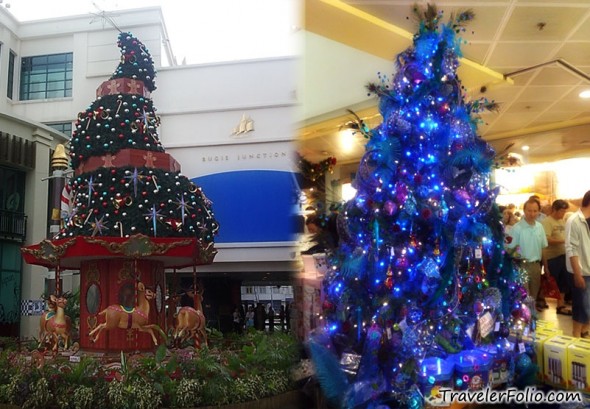 Left: It's the same X'mas tree as the above, only it's viewed from a different angle that offers a different shape. Right: A nice Christmas tree full of peacock feathers, it's like an Indian-theme Christmas tree.
Read A Sweet Christmas in the Tropics | Christmas Spectacular | X'mas is coming | X'mas Pics from Singapore