2009 is coming… How's your feeling now? We had a good X'mas lunch buffet at Cafe Brio's at Grand Copthorne Waterfront hotel, Singapore. It's a sumptuous meal with a nice spread of international dishes and most importantly, many delicious cakes, pastries, and desserts!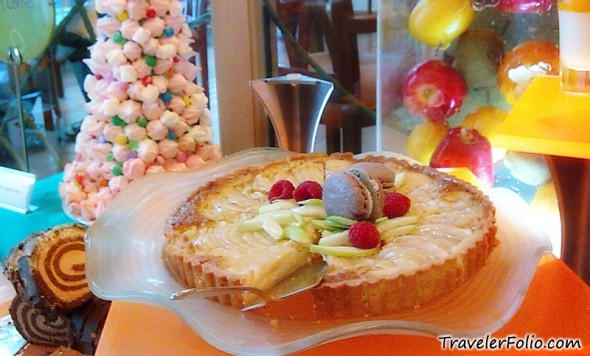 Oysters, hams, turkey meat… and lot of desserts! I took all the macaroons from the top of the cakes and pies too. =P You can see how much I love desserts!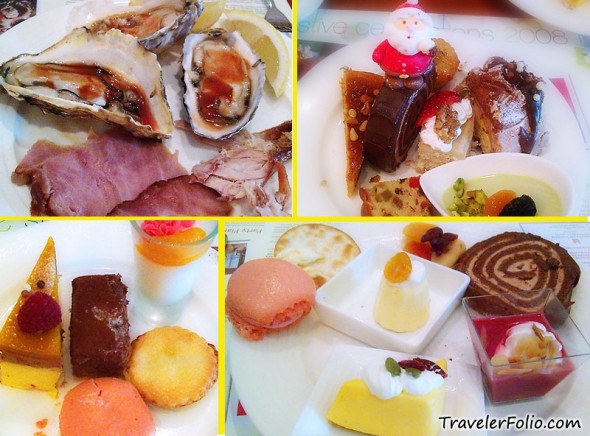 If the gingerbread house was edible, I would give it a bite too!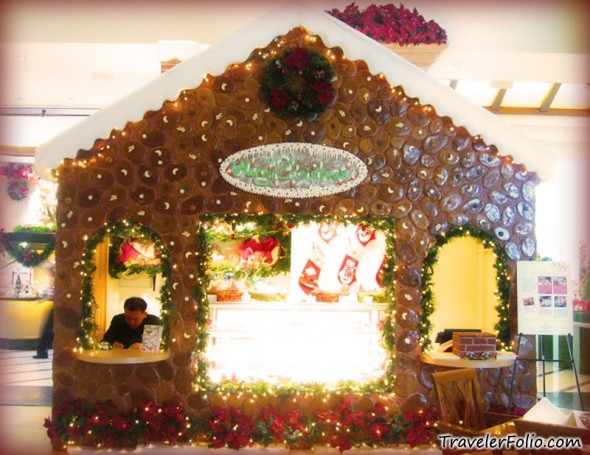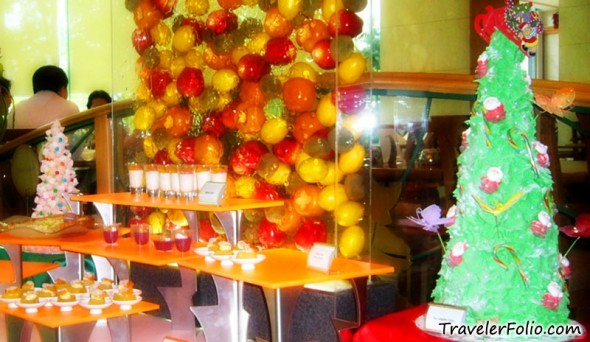 I'd love to eat these breads but I couldn't take in anymore food… my stomach was going to explode!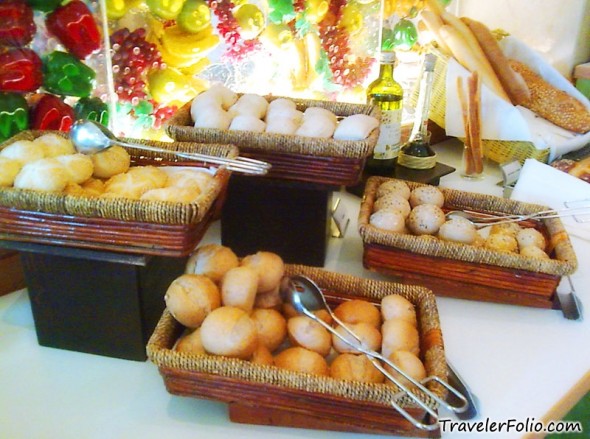 Turkey and ham ready to be served by the chefs.. but where were they? Buffet lunch was almost over anyway.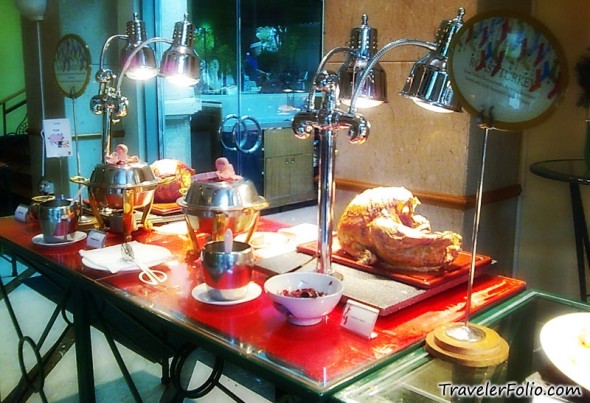 Seafood like prawns, "big-head" prawns (?), raw oysters, salmons, smoked salmons were nice!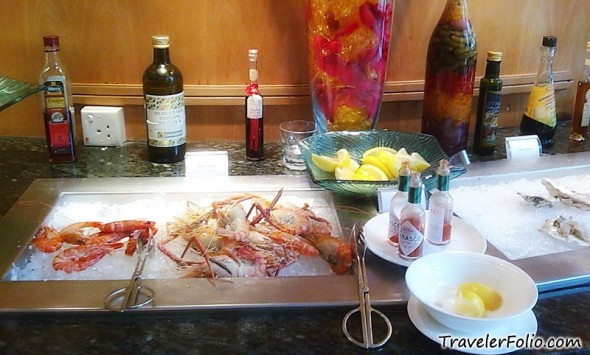 Log cakes and other yummylicious cakes on a showcase at Breadtalk, a confectionery chain in Singapore.