A short clip of Precious Moments laser show on water screen at the Fountain of Wealth at Suntec City, Singapore on Christmas day. Quality is not good though, don't expect much from a cellphone video cam. @_@
According to Fengshui masters, visitors who walk around the central base of the Suntec city Fountain of Wealth 3 times while touching the water would gain good luck. The shape of the fountain is designed according to Fengshu. The inward flowing of water of the fountain symbolises the retention of wealth for Suntec City and riches pouring in, and water is the symbol of life and wealth in Chinese culture. That's why it's named The Fountain of Wealth.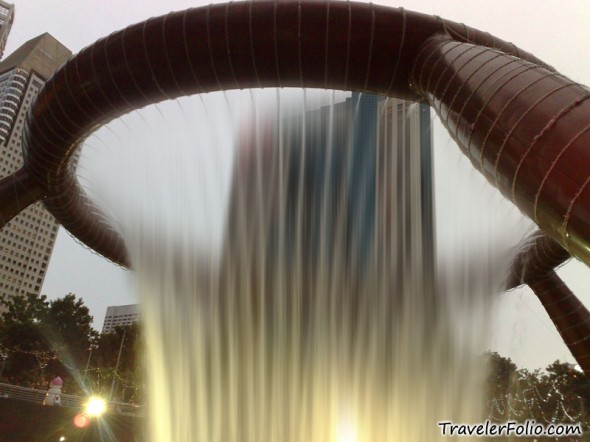 Lot of people were queuing up to touch the water at the Fountain of Wealth! The water from the top of the fountain would stop flowing for the visitors to walk around the central base and touch the water to get good fortune.