Are you in the holiday mood now? Time flies, we are going to say goodbye to 2008 in less than a month! Christmas is around the corner, the town is elaborately decorated with impressive Christmas lights, lanterns, huge Christmas trees, and shopping malls are now swarmed with happy shoppers busily buying Christmas gifts, ornaments, new year clothes, bags and bags of everything. Yes, we are now in recession, but people still love to celebrate the festive seasons. After all, it's a yearly affair.
I just realised the big Christmas tree below resembles Louis Vuitton monogram design hehe.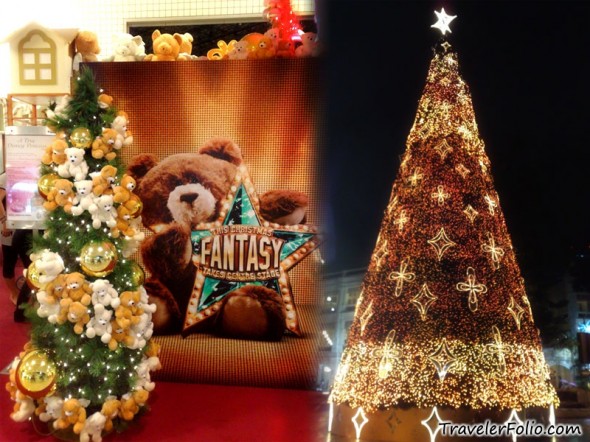 It's usually the case that when I decide to go for outdoor shooting in Singapore, it rains. So I have not taken much Christmas photos at downtown yet. These are just some pictures taken from Raffles City (Singapore) to kick start the series of upcoming X'mas posts.
A huge toy soldier holding a candy stick.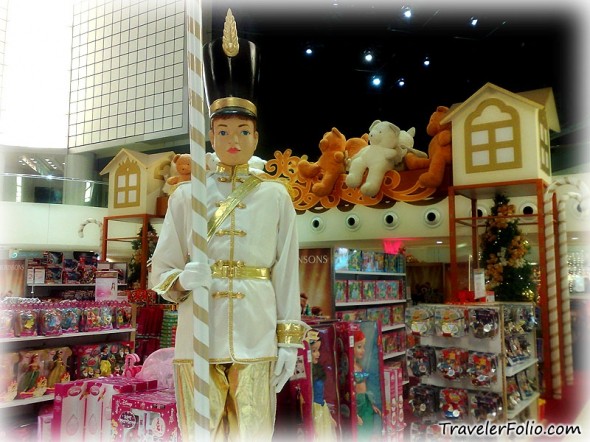 A funny-looking bed for the exhausted shoppers… yeah maybe…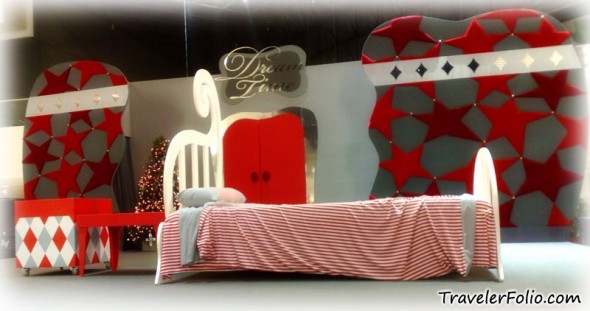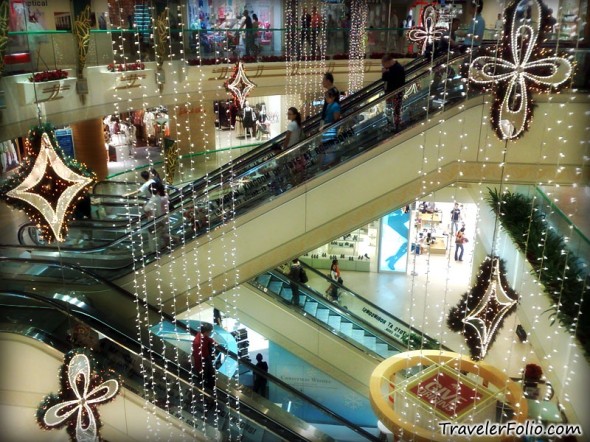 Not only the downtown is filled with Christmas decorations, neighbourhood malls are beautifully decorated too. Pics below are taken from Causeway Point at Woodlands, the border of Singapore just across Peninsular Malaysia.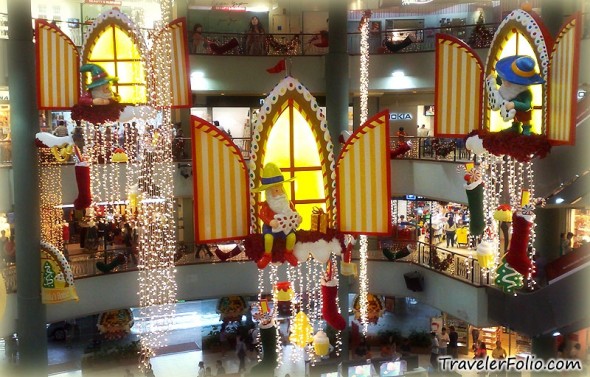 Ecuador buskers playing their tribal music outside Causeway Point. Now suddenly I remember I have not taken any shots of Santa Claus and the reindeer!! Anyway, I will publish more Christmas posts soon!!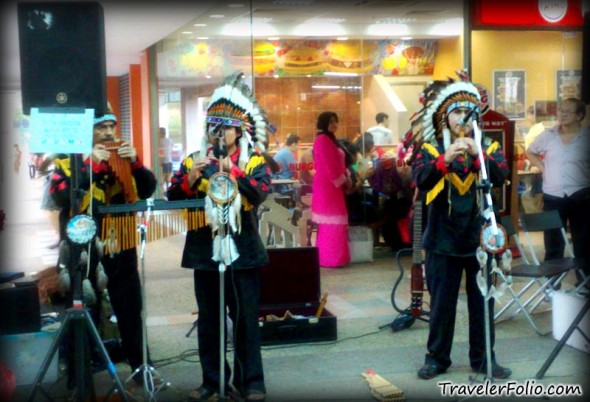 Remember I mentioned before I read from Wikipedia that the import of Ramly Burger to Singapore is prohibited, only frozen Ramly Burger patties are approved for sale and I only see Ramly stalls at pasar malam (means "night market")? This is an example of a Ramly stall at a pasar malam in Singapore. I think Ramly burgers from Malaysia are better. =P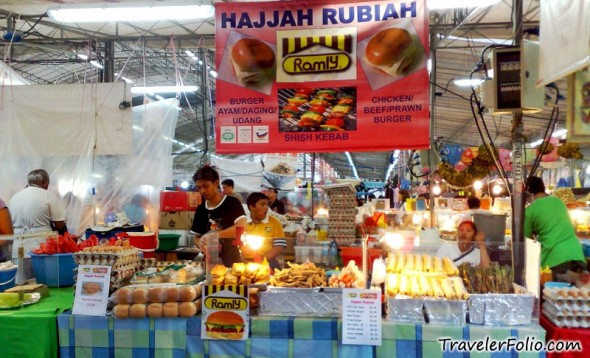 How do you celebrate your X'mas? How does your hometown look like now with all those fanciful Christmas decorations? Do share with us! You are welcome to email me a short article with some X'mas photos and I will feature your post at this blog! Let's celebrate the happy holidays together!
Email: travelerfolio@gmail.com
Read newer post: Christmas Spectacular!