The night at downtown Orchard road in Singapore is lighted up with impressive and colourful Christmas lighting display! The place is swamped with tourists and locals, both hanging around to take pictures.
Picture of these cute rotating X'mas characters taken outside Shaw House.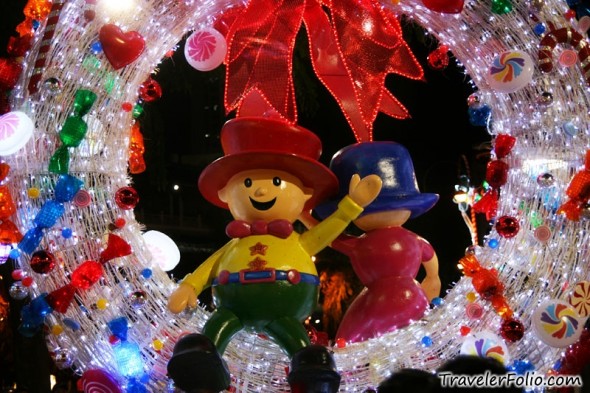 The Shaw House, with cinemas, eateries and boutiques.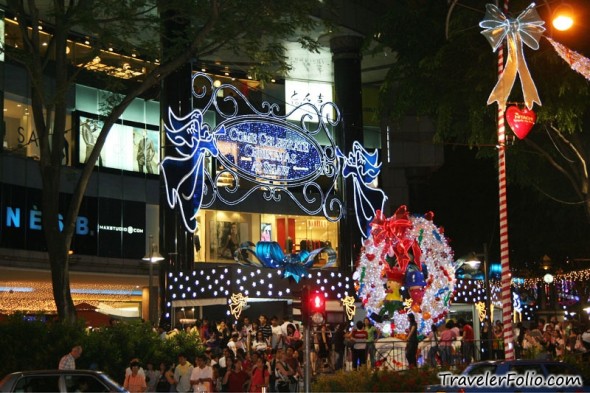 When you visit Singapore during Christmas season, come down to Orchard road to soak up the festive atmosphere. (Now I got a bit irritated when I saw ERP (charge-drivers electronic gantry) in the background!)
These adorable angels who are distributing sweets outside Tangs Department Store become popular with photographers.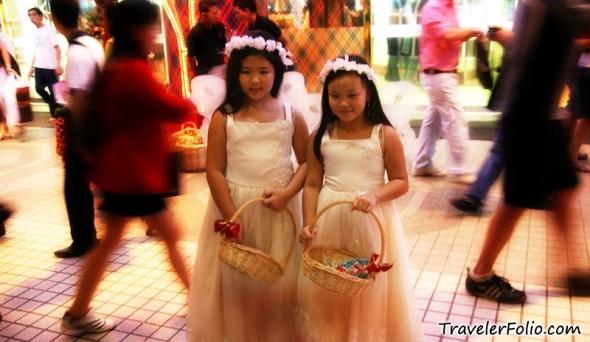 Nice! I like this beautiful walkway with "cottages" selling Christmas stuffs outside Tangs!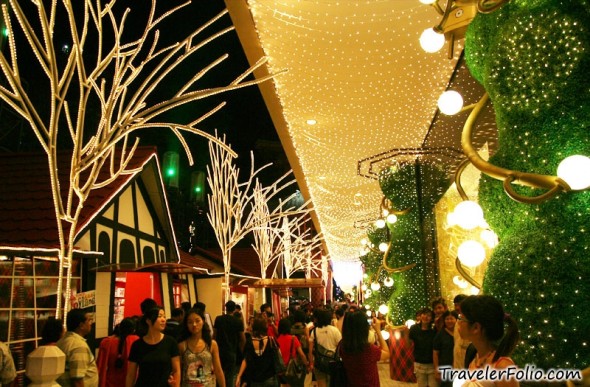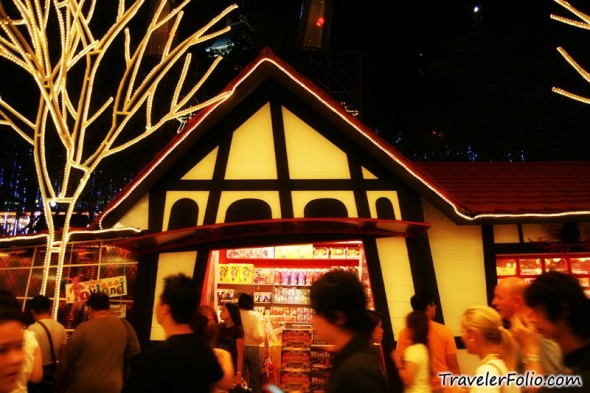 Not forgetting X'mas bands like this one, playing joyful and uplifting tunes to get you in the Christmas mood.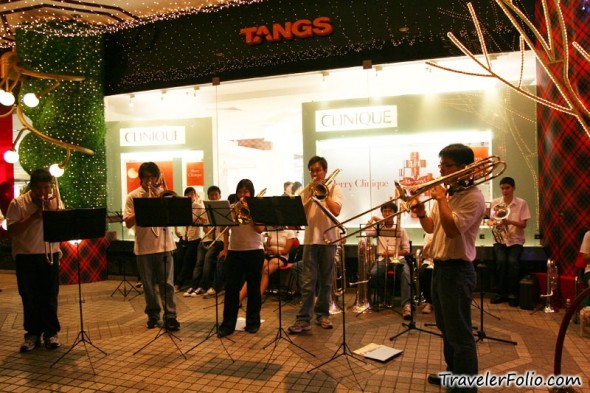 If you travel by public transport, you can take the MRT and alight at Orchart MRT station. If you drive/take cab there during weekends, you will be greeted by heavy traffic (also ERP from Mon-Sat till 8pm, to tax you! XD) and long queues to carparks. Maybe you can try to park at Lucky Plaza. We went there and there was no queue to the carpark at all. We parked at Lucky Plaza from 7pm to 11pm and it only cost S$3+.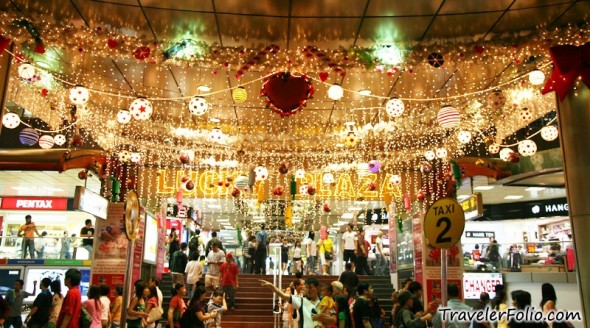 Stay tuned for more Christmas photos!
Read older post Ho-ho-ho Christmas is coming