Revisited Changi Point boardwalk to hone my photography skills with Pentax K-x during the golden hour again. Nice place with lesser crowd.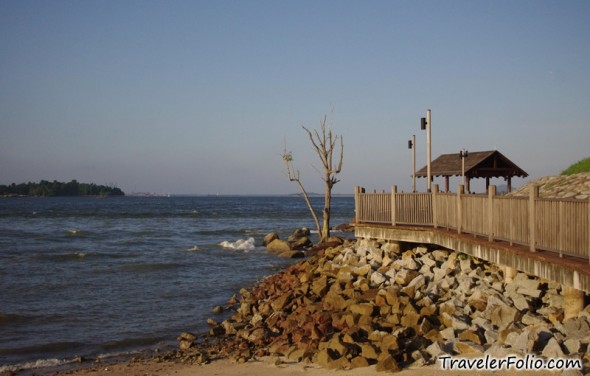 Whatever mood you called it.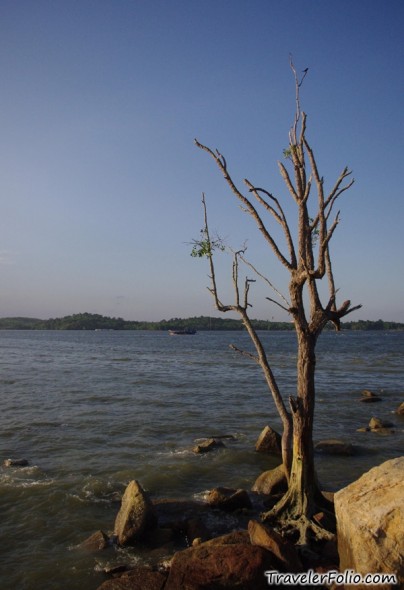 Your shadow does not always follow you; you can conquer yourself.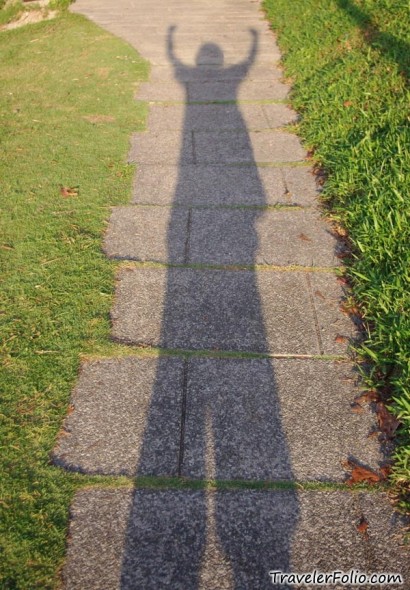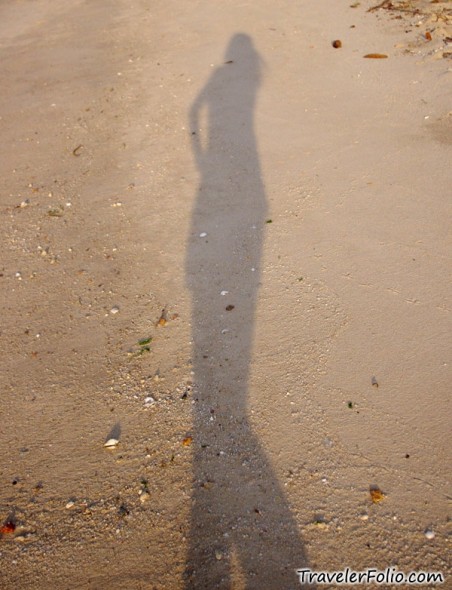 Little flowers against the blue sky.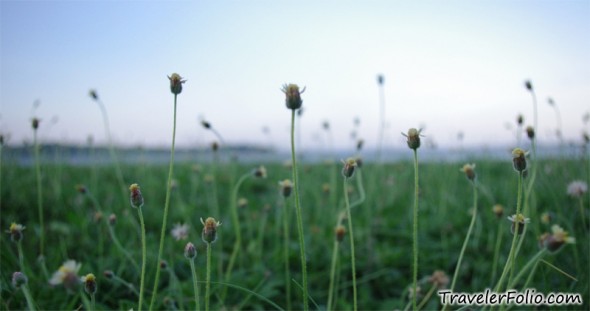 Dock and boats.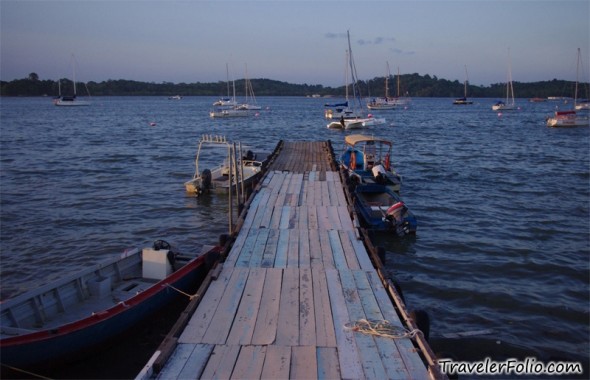 Apparently, a group of school children were drawing the sea and boats.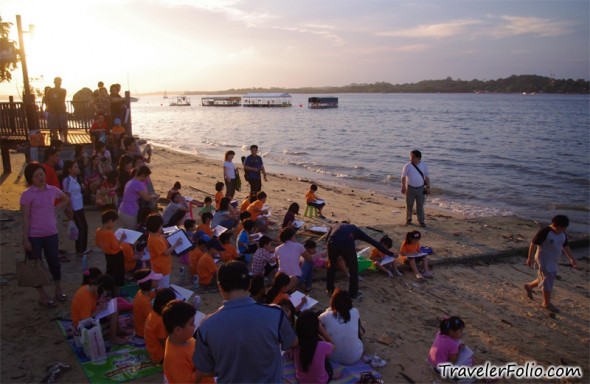 Drawings in the sand. A happy family illustration.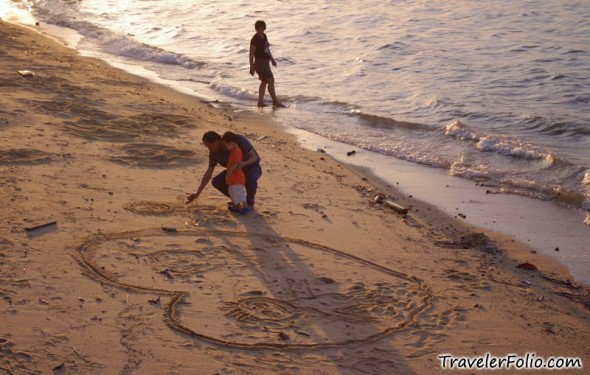 Bridal shoot at sunset.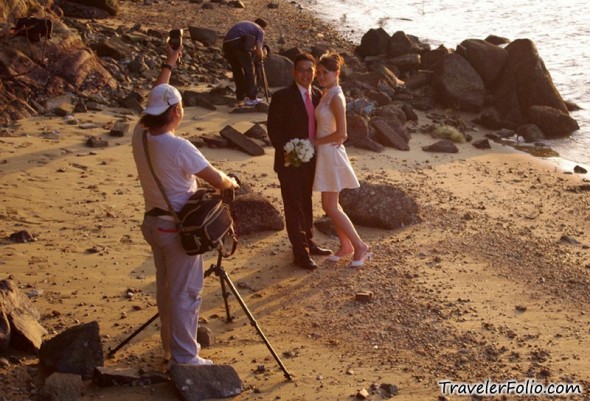 Changi Sailing Club is also within the area.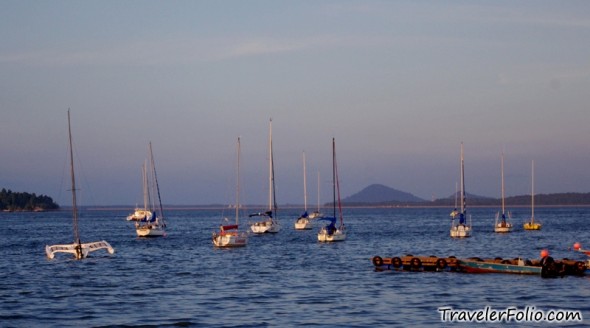 Fascinated by the way this hardcore photographer handled his "combat" camera with camouflage pattern. Can shoot enemy!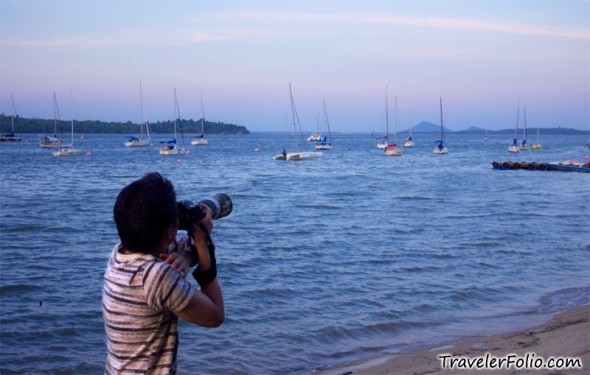 Silhouette view of some sort… after the sunset.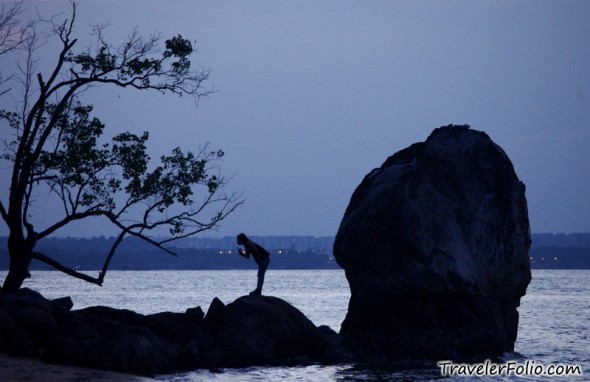 Apparently, the two photographers engaged a sexy model in red for photography.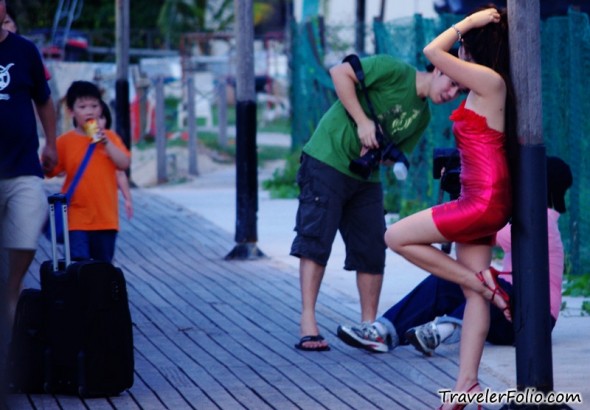 Just two days before full Moon. Taken with Pentax 50-200mm telephoto zoom lens. Should be better if the camera was mounted on the tripod.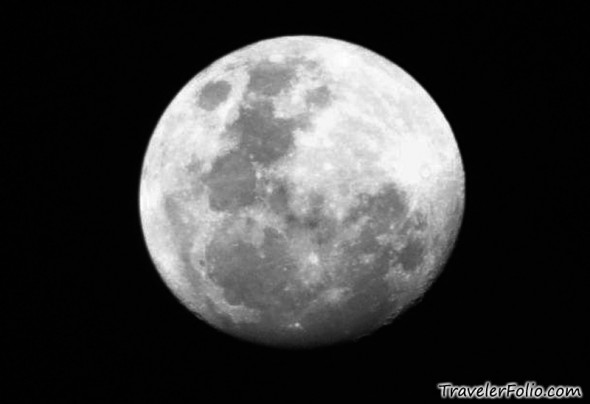 Some like this blue moody scene.